Stranger Things' David Harbour Teases Hopper's Struggles, Emotional Season Finale
We might be in for a moving sort of conclusion to the new season.
By Chris Morse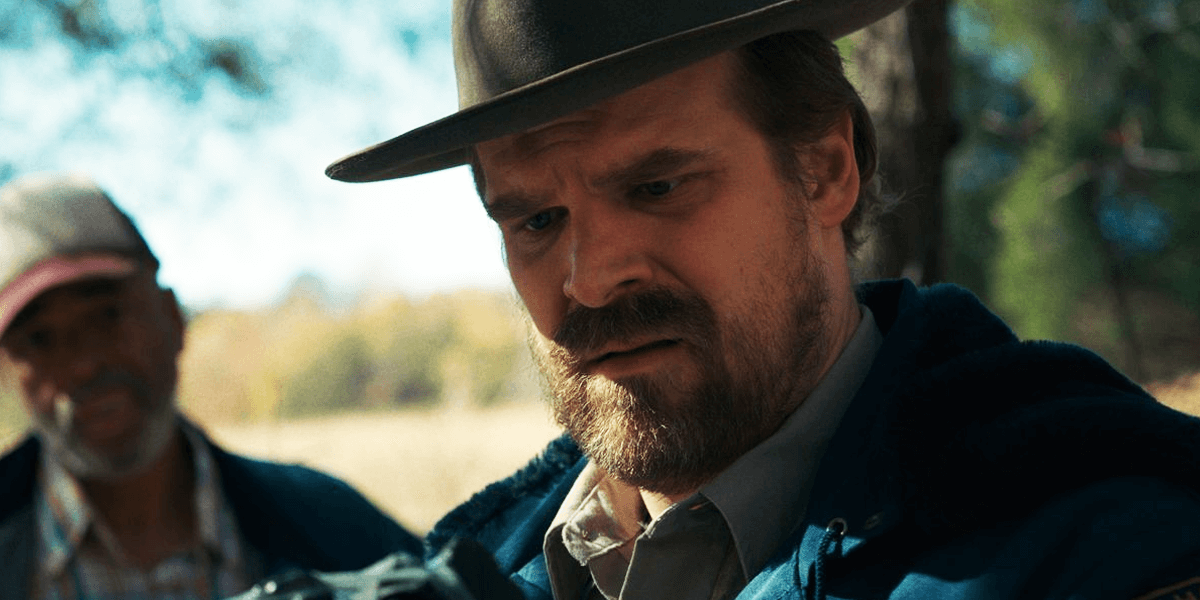 This summer, Stranger Things finally makes its return and it's difficult to deny the hype. The series is fresh off the release of its very own "The Upside Down" LEGO set, with a number of spinoff novels and comic books on the way as well. If that wasn't enough, we also have a retro-style video game debuting the same day the show returns. Basically, Netflix is going all-out to get Hawkins on everybody's minds in a big way going into July.
The latest on the upcoming season comes via an appearance from David Harbour at the MCM Comic-Con this past weekend, as reported by Digital Spy.
The actor commented on the state of his character, Chief Jim Hopper, while teasing a little about the season finale in the process. For starters, he expanded on earlier comments regarding the struggles of raising Eleven as she continues to grow up and find her place in the world.
Millie [Eleven] is growing up and I think that's the terrifying thing for Hopper. He doesn't like the idea of his baby daughter hanging out with boys. So the season starts with him a little bit uncomfortable. His daughter is becoming a teenager and beginning to find herself, so that's scarier for Hopper than any Demogorgon creature that he's going to have to deal with.
Additionally, Harbour also talked a little bit what fans can expect from the season finale, which sounds like it could be something equal parts emotional and heartwarming, depending on how the story plays out. Read his continued comments below.
You get to see a lot of that throughout the season and it's very unexpected what happens in the end and it's very, very moving. I think episode eight is the most moving thing we've ever shot.
Stranger Things will return with its third season, titled Stranger Things 3, on July 4th, 2019. Be sure to stay tuned for all of the latest updates on the show right here on Dead Entertainment.