Weekly Horror News Round-Up November 7: The Walking Dead, Friday the 13th: The Game, Ghostbusters: Afterlife
Plus, Hulu pulls the plug on Castle Rock, the Resident Evil film reboot adds to its cast, Demon's Souls get a fancy character creator, and more.
By Chris Morse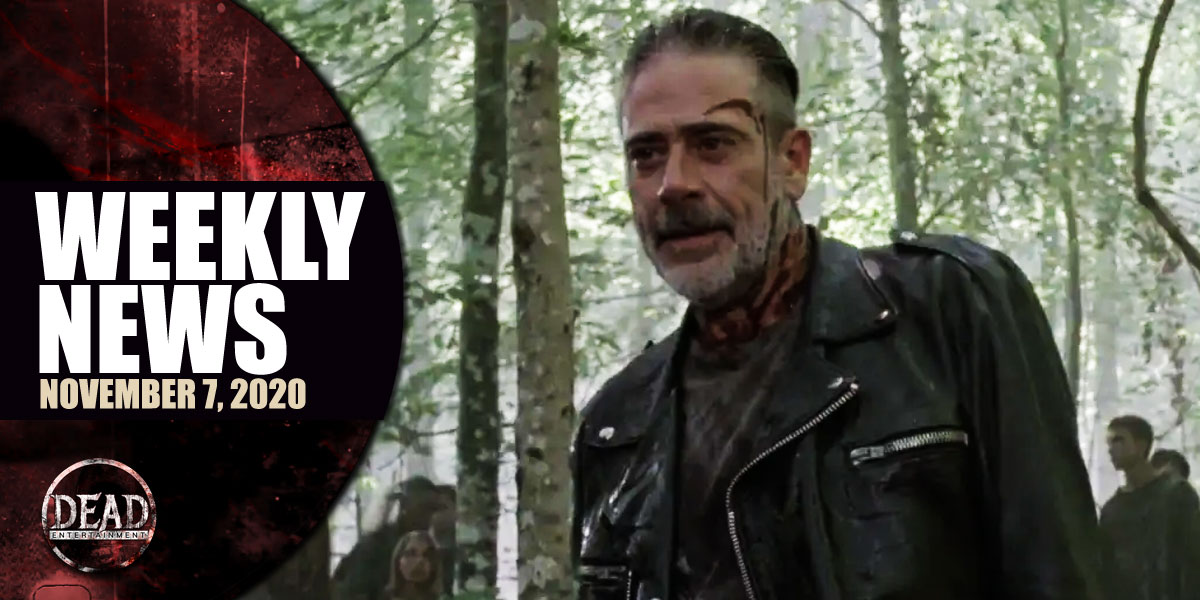 Welcome back to Dead Entertainment's weekly horror news column for this November 7th edition. As usual, this easily-digestible round-up contains the latest news and notes, trailers, upcoming releases, and anything else we found fun or interesting throughout the week in horror. Although spooky season is officially behind us, there's bound to be some genre news to dig up so let's get into it!
The Walking Dead
It would appear that some form of The Walking Dead's "Here's Negan" might be coming soon to the AMC television adaptation, assuming there are no major changes to the current timeline of the story. It was revealed this week that Hilarie Burton, whose husband is Jeffrey Dean Morgan, has been cast to play Lucille, the late wife of Negan and the namesake of his infamous weapon. The role is a recurring one and could take us into the past of Negan's backstory, pending any dramatic shifts in the current story. Lucille is set to appear in one of the upcoming six "bonus episodes" planned for the show in early 2021.
Friday the 13th: The Game
IllFonic's Friday the 13th: The Game is preparing for its curtain call, according to a recent post shared on the title's official forums. While the game will remain for sale and playable, all development efforts will cease with a final update rolling out on November 10th. This will include the shuttering of dedicated matchmaking servers, which will be replaced by the original peer-to-peer game hosting players will remember from the game's early days. On the brighter side, this update will include one last round of bug fixes before the studio moves on from Jason Voorhees for good. It's been a good run, but, as they say, all good things must come to an end. Read the full patch notes right here.
Ghostbusters: Afterlife
Jason Reitman's Ghostbusters: Afterlife may be delayed until next summer, but that isn't stopping companies like LEGO from releasing their spin-off products. Perhaps the most impressive upcoming item is the brand-new, 2,352-piece ECTO-1 set (pictured below). When built, this collector's piece measures over 18" long and features numerous moving parts, such as a working steering wheel and pull-out gunner seat. The LEGO Ghostbusters ECTO-1 will release on November 15th with a $199.99 price tag. As for the movie, you will be able to catch it in theaters June 11, 2021.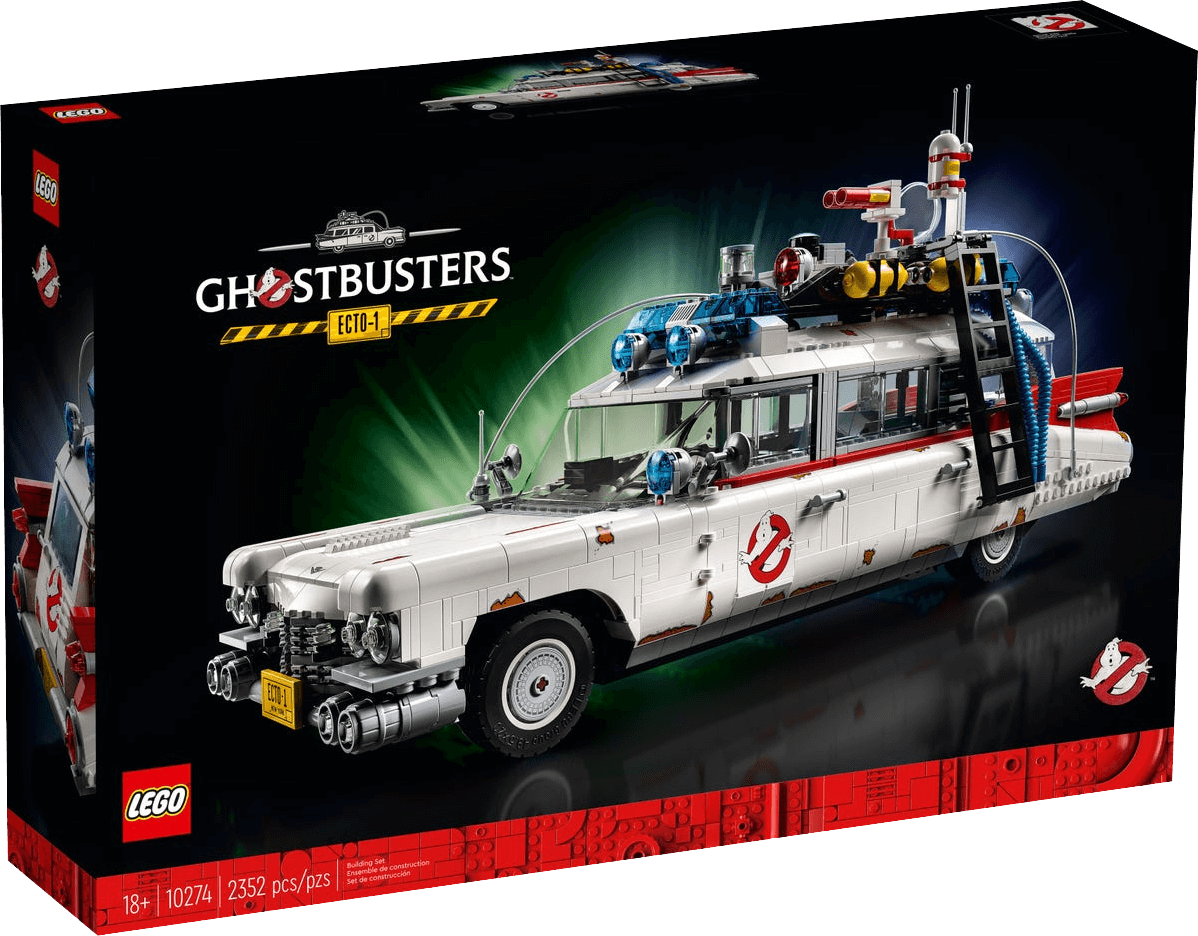 Castle Rock
Hulu's Castle Rock TV series has been cancelled after two seasons on the streaming platform. This isn't really a huge surprise to anybody, as Season 2 premiered last year and there hasn't been any public discussion about another being on the pipeline. According to Deadline, the decision not continue the show was made a while ago and it was only just now made official. If you haven't yet checked this series out, you will still be able to catch both seasons on Hulu.
Resident Evil
The upcoming Resident Evil film reboot from writer-director Johannes Roberts has added to its cast this week, welcoming Donal Logue (Gotham) to the fold as Chief Brian Irons of the Raccoon Police Department. In addition, Chad Rook (The Flash) and Lily Gao (The Handmaid's Tale) have also boarded the feature. The rest of the cast includes Kaya Scodelario as Claire Redfield, Hannah John-Kamen as Jill Valentine, Robbie Amell as Chris Redfield, Tom Hopper as Albert Wesker, Avan Jogia as Leon S. Kennedy, and Neal McDonough as William Birkin. Production is currently underway in Sudbury, Ontario, Canada.
Demon's Souls
Bluepoint Games' upcoming remake of FromSoftware's Demon's Souls is set to make waves as a PlayStation 5 launch title on November 12th and this week brought us a preview of the game's undoubtedly fresh character creator and photo modes. Compared to the original PS3's corresponding features (bare-bones character creation and no photo mode at all), this will be like a dream come true. Check out an image below and read more on the official PlayStation blog. Additionally, we also have a deeper dive into the game courtesy of the latest PlayStation "State of Play" video this weekend, which runs just over 12 minutes. That is included for you down below as well.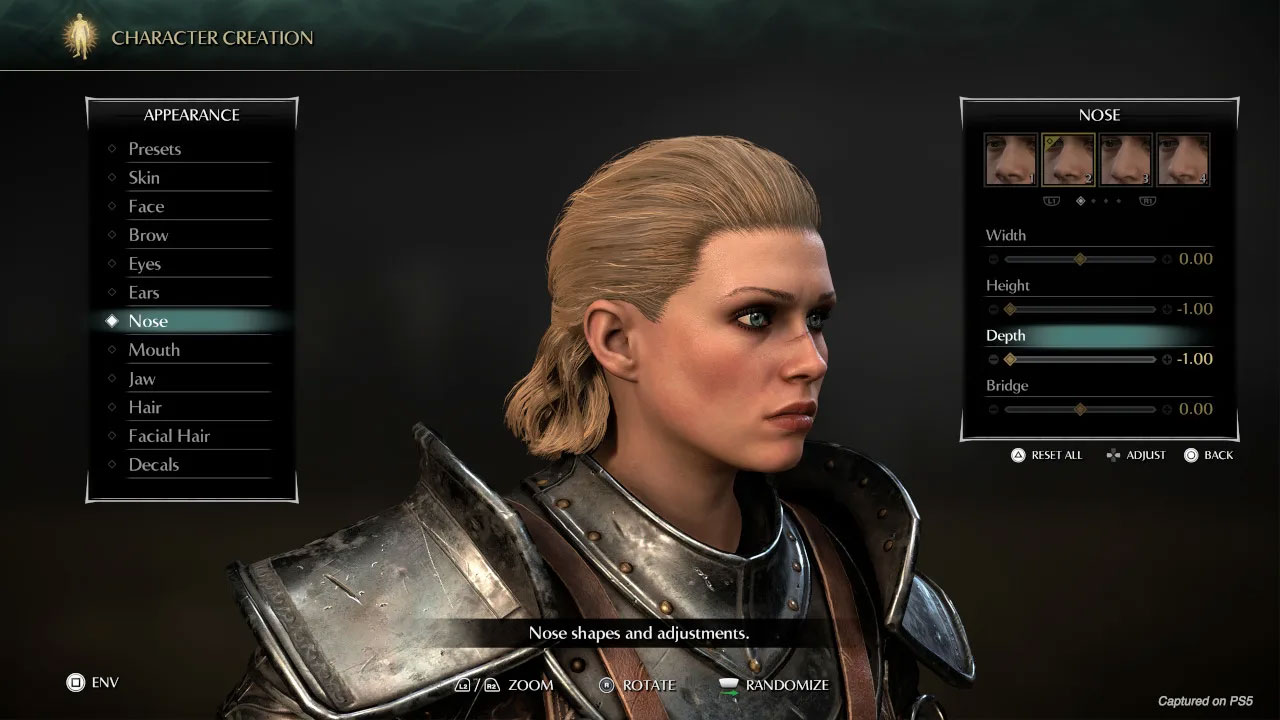 Dark Shadows
The the '60s gothic drama, Dark Shadows, is being resurrected no more, as TVLine reports that The CW has scrapped its plans for a reboot. Dark Shadows: Resurrections was set to serve as a continuation of the original series. According to the report, the show never made it to the pilot stage and is no longer in development. Such is life (or unlife, in this case).
BloodRayne
If your 2020 horror bingo card had an updated release of BloodRayne and its sequel as a possibility this year, then congratulations! Ziggurat Interactive has announced enhanced PC versions of both titles in the form of BloodRayne: Terminal Cut and BloodRayne 2: Terminal Cut. They will include various visual enhancements, such as new graphics settings and higher resolution support. The best part? Owners of the original versions of these games on Steam or GOG will receive the enhanced versions at no cost. You can expect to get your hands on these titles on November 20th.
Bloodstained: Ritual of the Night
Koji Igarashi's fantastic action platformer, Bloodstained: Ritual of the Night (read our review) is on its way to mobile and we now have a new trailer to get you ready for it, showing off some of its mobile-optimized features in the process. The game will launch on Android and iOS sometime in December at a cost of $9.99. NetEase Games and ArtPlay are behind this effort with pre-registration now open for both platforms. Head on over to the official website for more details. In addition, for owners of Bloodstained on other platforms, the developers have updated their content roadmap with new details, including the previously-teased release of Bloodless as a playable character sometime next week. Good stuff!
Mortal Kombat
This month marks the arrival of a new Kombat Pack for Mortal Kombat 11, which seeks to bring into the fold franchise alumni Mileena and Rain, as well as none other than John Rambo (voiced by Sylvester Stallone). This week, NetherRealm Studios offered fans a more detailed look at what to expect from Mileena in an all-new gameplay trailer. Check it out just above and stay tuned for the upcoming release of this pack, along with the "ultimate" edition of the game, on November 17th.
---
There is always plenty happening in the world of horror, so be sure to drop in next week for our next news round-up and remember to visit throughout the week for original content and other major news discussion as it happens. Stay tuned!