The Walking Dead Has Been Mostly Fine Lately, But It Remains a Missed Opportunity for AMC
A commitment to keeping the show running indefinitely has left it floundering to no destination in particular without too many of its key players.
By Chris Morse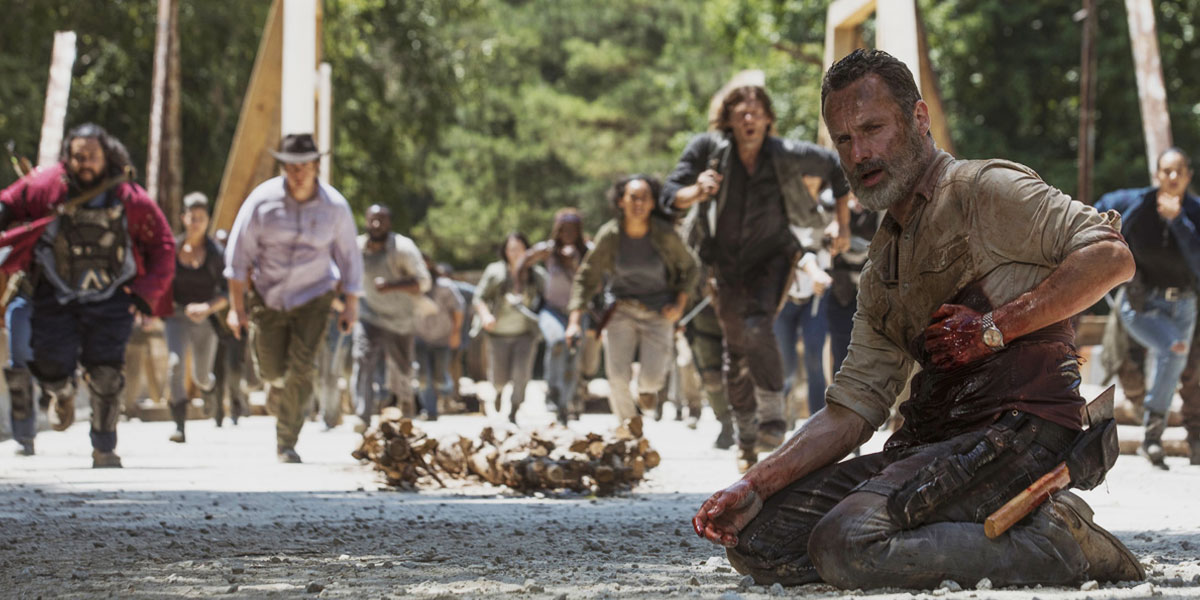 This article contains spoilers for The Walking Dead comic book series, which could potentially also spoil moments that may eventually be adapted, with changes, in some form by AMC.

---
You could say that AMC's The Walking Dead has undergone a bit of a resurgence under the current showrunner, Angela Kang. This is a truthful and accurate statement with respect to the quality of the series, even bearing in mind how it and its wider television universe are honestly quite a mess at this point. The show is suffering from the same issue many long-running efforts have to contend with: attrition. Actors and actresses come and go over the span of anything that runs for a decade or longer, but what happens when a series loses its thematic heart and soul along the way?
Part of AMC's approach to adapting Robert Kirkman's hit comic series actually came from the creator himself. One of the big premises of the original work was that it would take a zombie movie kind of scenario and answer the question, "What happens next?" The idea was that the story could keep shambling on indefinitely, which is how the powers that be at the television network opted to strategize their long-term approach to adapting it. There would be more characters, more separate shows and stories, and more immersion in the wider world of this zombie apocalypse. The only problem with that is how Kirkman decided to end it all, seemingly out of nowhere, on the pages of his final comic book issue.
In the end and all throughout, The Walking Dead was ultimately about Rick Grimes, the man whose actions eventually brought humanity back from the brink into some semblance of civilization. This was his story, even if his creator insisted that he would die and the story could continue beyond that moment. It did, technically, in its final two issues. Then it was all over. A satisfying conclusion for sure, but the television adaptation has no real way of reaching that same level of cathartic finale.
Rick is off on another adventure that seems like a long way away as the series barrels towards the story arc in which he's supposed to sacrifice everything to give the idea of a real future the final, instrumental push it needs. This isn't the only character who's had to move on due to the departure of his real-life equivalent, but he is by far the most important, to such a degree that the show feels like it's headed nowhere in particular with him out of the picture. The creative minds at AMC have even indicated the show will presumably continue beyond that source material endpoint into new territory, which is why this adaptation feels like a huge missed opportunity.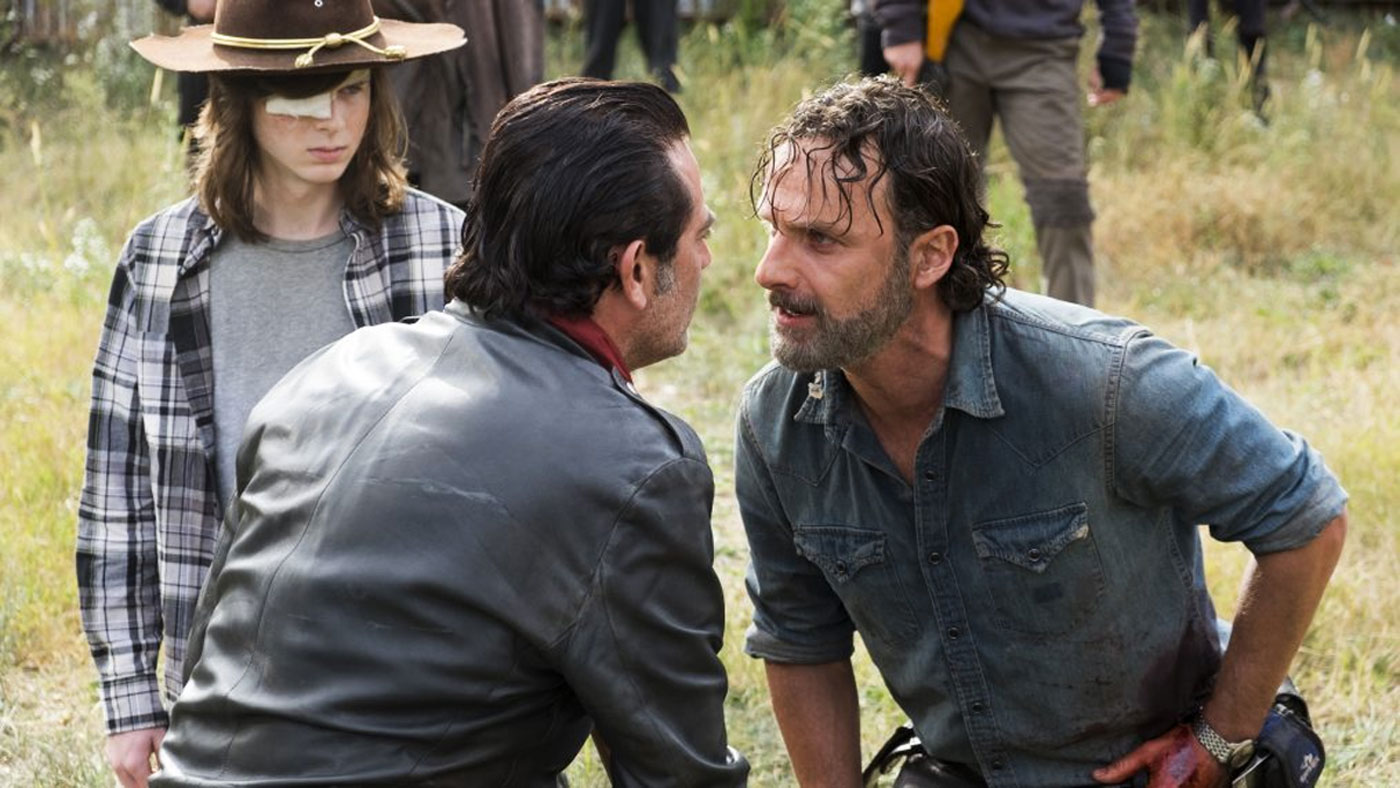 Many of the finest pieces of work on television reached that status by not overstaying their welcome. Whether you are in the camp of the likes of The Wire or Breaking Bad, or prefer gems outside of the drama genre, you must acknowledge how these shows did not shy away from their definite conclusions and sailed off into the sunset when the time was right. On the contrary, each of The Walking Dead's ten seasons have been plagued with some degree of filler syndrome, such as splitting up characters for unnecessary detours, one-off time wasters before the big plot points could finally get rolling, or otherwise dragging things out to fit neatly into a 16-episode format.
Who really blames AMC for this? We are talking about one of the most successful television series of all time in terms of sheer viewership. For all the talk over the years about ratings declines, many networks would kill for those sustained numbers and the advertising revenue that comes with them. This is not to say that greed has driven this issue or anything like that—entertainment has always been lucrative—but rather just pointing out how traditional television consistency plays into this scenario. However, could you imagine how good The Walking Dead could be (or would have been?) if the rich narrative of the comic series was condensed into something more focused without going so far off-script?
A smaller series without as much filler, and without losing its core characters far earlier than the story dictates, could have propelled this show into critical acclaim worthy of its ratings. Can you imagine the buzz that would have been garnered by those who watched Rick get shot and were left wondering what will happen next, only to be greeted by the rather definite answer of Carl finding his father as a walker the following week? Then getting through that knowing there was one more, likely extended, episode to go? This would be a series everybody would still be talking about until its final moments.
While it's technically true that some of these moments could still play out in this adaptation, or through those supposed movies that don't seem to be moving along much, if at all, they sadly have been watered down by the disjointed continuation of the show without its most important characters. Had the series been shorter and more focused, it seems highly likely the full story could have been told before anybody left it behind. Having a definite endpoint on the way would've been great leverage to get everybody paid and get the story told right, with all of its thematic bones intact.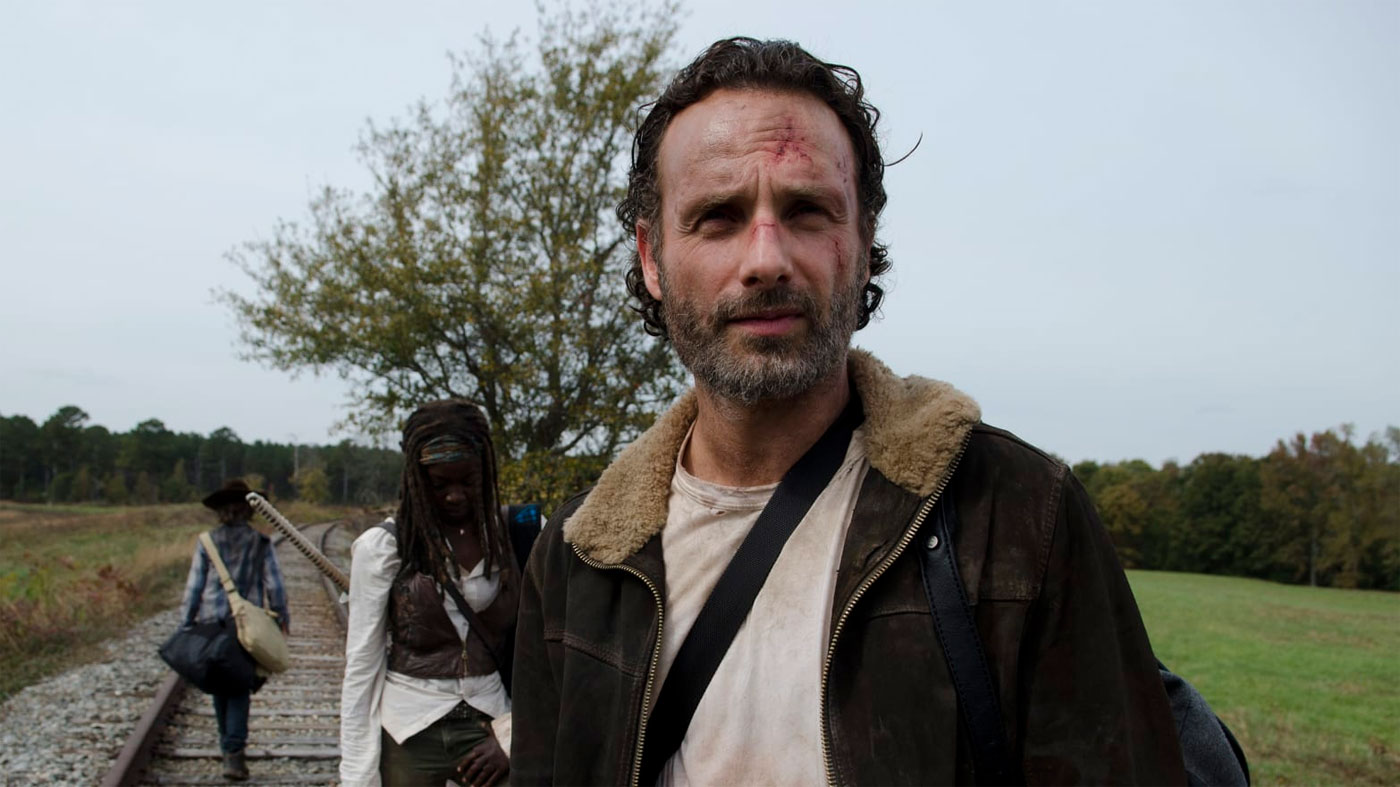 Unfortunately, there's no way to really plug other people into the Rick or Michonne roles and still carry anything close to the same meaning, which is derived from everything they have been through themselves, with each other, and with those they lost along the way. Kirkman's ending to the comic series worked marvelously because all of those pieces remained in place and were seen through to the end. That being said, the critical mistake for the TV version was not planning for a definite end nearly early enough. Granted, it is not exactly known when AMC was made aware of the impending end of the comics, and it might have been far too late to course correct by then, but I can't help but think about how special this series could have been if it wasn't trying to be an indefinite presence on television.
What's the point of carrying on so long if it means going out with a whimper after sailing on rudderless long past its time? Like the undead in Robert Kirkman's apocalypse, AMC's The Walking Dead marches on without its soul and everything that makes it what it once was and what it could have been. While it's still pretty entertaining here in its tenth season, it could have been so much more if they were bold enough to go smaller with it instead of bigger. The end of the world has never felt so inconclusive.