The Walking Dead Ending is the Most Exciting Thing About the Show Since It Began
Amidst cast and character attrition, AMC has made the smart move in opting to gracefully end the flagship show at a time that will make sense to the story.
By Chris Morse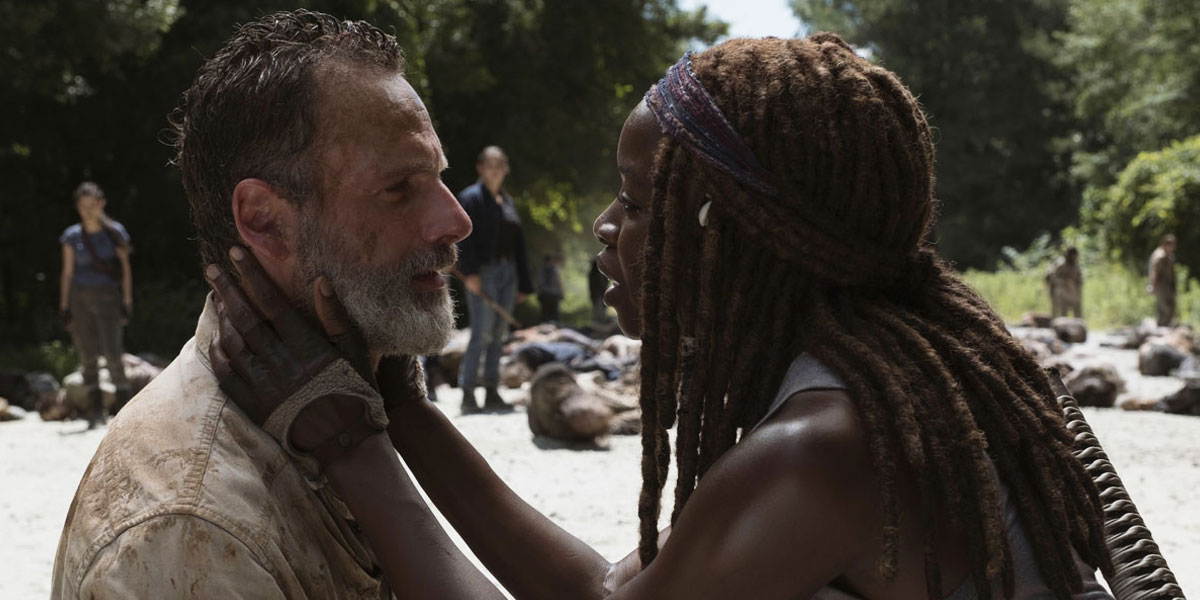 For the first time in a while, I am genuinely excited about AMC's The Walking Dead. No, this isn't a post denigrating what the network has done with the television adaptation—that had a certain level of inevitability to it with respect to any show's ability to stay on track that long. I am excited because the show is coming to an end. I've previously argued that while the series has been mostly fine lately, it remains a missed opportunity to capture the magic of what made Robert Kirkman's comic series so special to so many readers over the years. In essence, AMC's stab at the work stuck around long enough to outlive its cast and characters, and lost its thematic heart and soul along the way. Or did it?
The exit of star Andrew Lincoln, Rick Grimes himself, and the single most important character in the entire story, is what threw the biggest wrench into the series. Sure, we had some less-than-exciting seasons dragging on here and there, and hindsight might offer a better look at how certain story arcs could have been better adapted, but how do you pull off the ending of the comic book story in any meaningful way without him? AMC's ambition was part of the problem.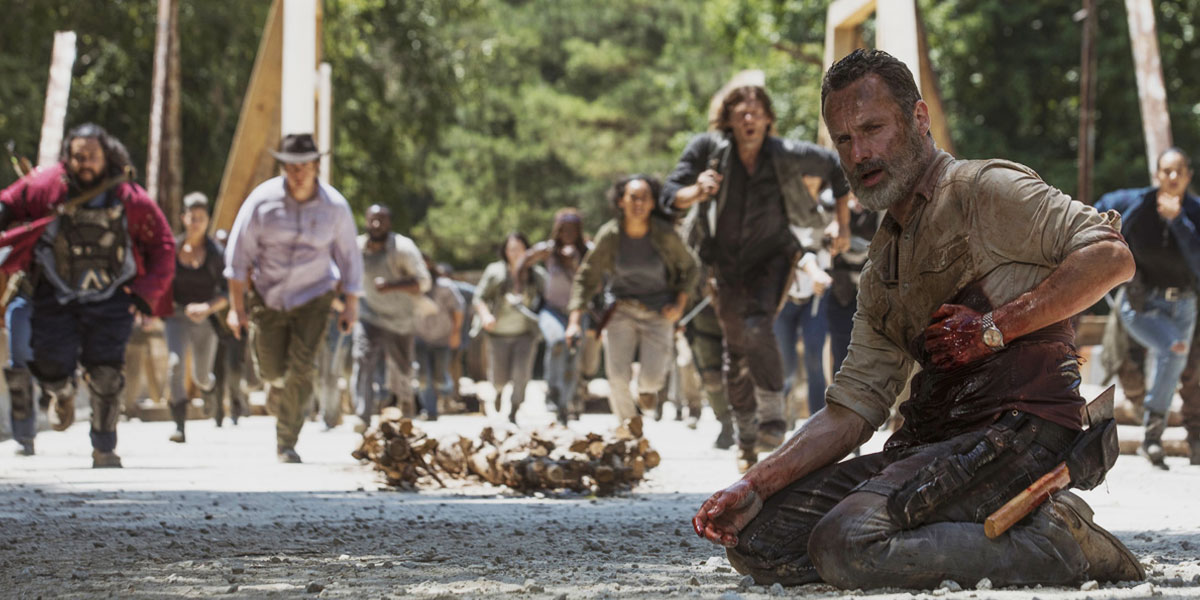 The Walking Dead Has Been Mostly Fine Lately, But It Remains a Missed Opportunity for AMC
A commitment to keeping the show running indefinitely has left it floundering to no destination in particular without too many of its key players.
Read More
The creative folks at the studio often went on record explaining how the show could long outlive its source material, and that, unfortunately, watered down its purpose. The Walking Dead isn't only about mindless, zombie-related entertainment. It's about how one man woke up in a changed world and proceeded to change it again, despite brutal setbacks, difficult tragedies, and countless dangers. That man is, of course, Rick Grimes, and there is no replacement for his character that could make any other ending storyline carry nearly as much weight. If AMC's plan was to continue the show well past the comic book story, there is no suitable destination for it to lead to. Surely there are other adventures to be had in this world, but why fizzle out into obscurity, say, 5 years from now? Wouldn't it be better to capture the essence of the original work and stick the landing?
My heart flickered with delight this week when I read that AMC announced a final, super-sized season of The Walking Dead. This is a show I have still enjoyed watching, though without any particular excitement for where it was actually heading. We have already witnessed several iconic scenes playing out on screen over the years, so I've gotten my fill of those. What I wanted was the ending, and it didn't seem like that was going to be possible. Despite Lincoln almost immediately being booked to star in a Rick Grimes trilogy of movies following his exit, it didn't seem like there was any real possibility we'd get a meaningful, satisfying conclusion to his story anytime soon. But with a final season now on the horizon and the Commonwealth story fast approaching, the possibility that everything is going to come crashing together is now a very real one.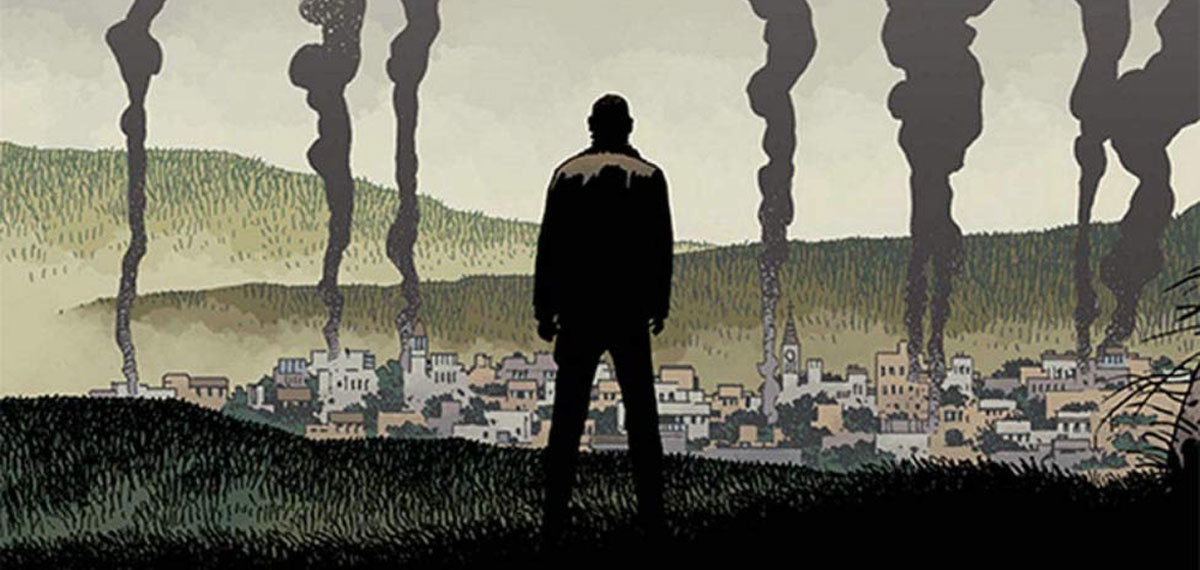 It was never feasible to keep stars like Lincoln or Danai Gurira around indefinitely for a show with no planned endpoint, even though they both would play an instrumental role in bringing this zombie epic to a satisfying conclusion. Yet the feeling of somber acceptance of that being off the table has been replaced with a renewed excitement about what is now possible. Could Rick and Michonne once again appear on the show before it concludes? Or will this ending lead us more cleanly into these movies AMC is planning? Will we see that final issue adapted? We may complete the Rick Grimes story the right way after all, and that is the most exciting thing about the show since it first hit our television screens back in 2010.
We don't yet know if the main series will stick the landing, but at least it now has a chance to. I'm also perfectly happy with the more original parts of the TV adaptation sticking around via spinoff shows, such as the already-greenlit Daryl/Carol series starring Norman Reedus and Melissa McBride. That's all well and good. I'm more than happy to see the franchise stick around for years to come, but what I want to see first and foremost is the main story ending the right way. Bring us whatever else after that. (We'll even take a Dog-centric spinoff at that point.)
While nothing about the ending of The Walking Dead is assured right now, the current possibilities are far more exciting to think about than the status quo from even a few short months ago. These upcoming final 30 episodes are all leading to something definitive, at long last, and it sounds like that something is going to be in line with bringing this adaptation to a satisfying close for us fans of the comic series. AMC made the right call.