Weekly Horror News Round-Up January 31: The Walking Dead, The Witcher, Mortal Kombat
Plus, A Quiet Place Part II teases a surprising return, The Lost Boys gets another go at The CW, The Stand adds a cast member, and more.
By Chris Morse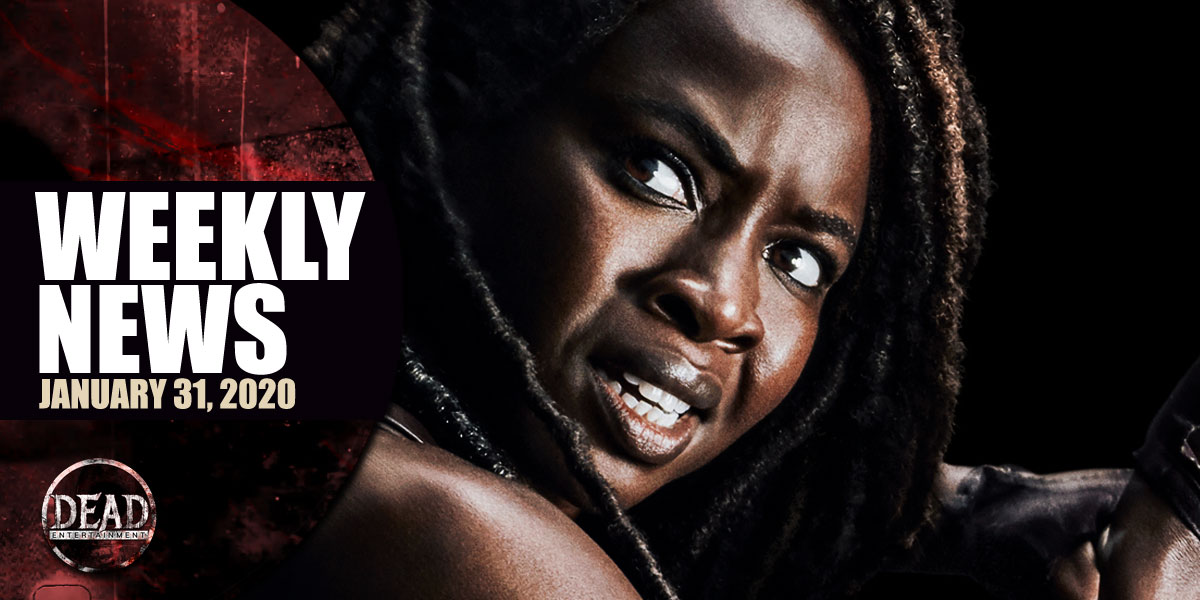 Welcome back to Dead Entertainment's weekly horror news column for this January 31st edition. As usual, this easily-digestible round-up contains the latest news and notes, trailers, upcoming releases, and anything else we found fun or interesting throughout the week in horror. January is rarely a big month for the genre but we've found plenty to keep us busy, so on with the round-up!
The Walking Dead
As we prepare for the February 23rd return of The Walking Dead, AMC has released the official key art for the second half of Season 10. The artwork features a famous line from the comics, "we are the walking dead," draped over shots of current main players Alpha, Michonne, Daryl, and Carol. You can find the image just below. As an additional note, Skybound Entertainment has announced a new partnership along with the news that a new Walking Dead mobile game is in the works. No other details regarding the project are available just yet, but that will surely be something to keep our eyes on.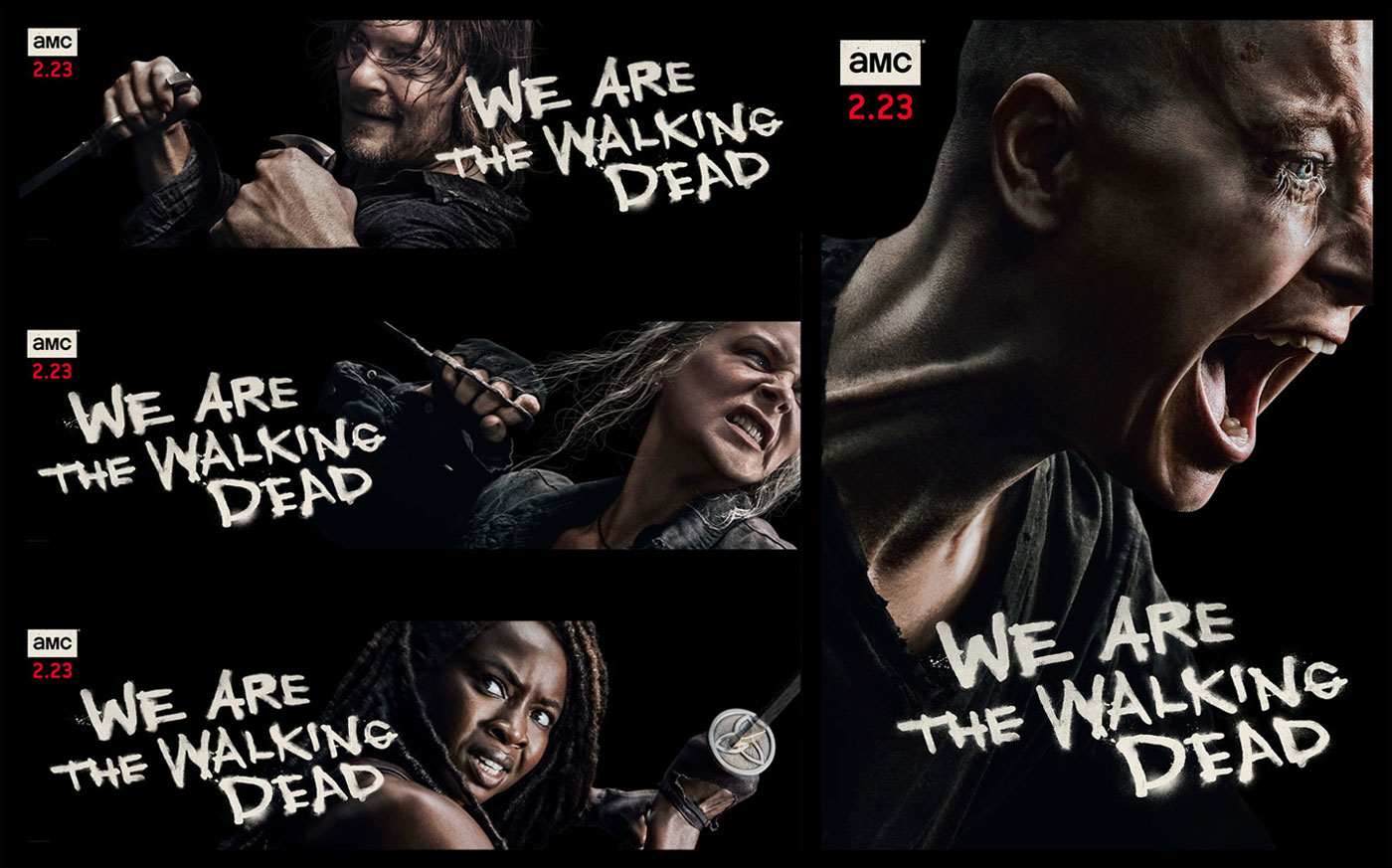 The Witcher
Netflix has released another online "special feature" for The Witcher, this time featuring Geralt actor Henry Cavill breaking down his infamous Episode 1 fight scene in Blaviken. It's awesome to see Cavill's genuine enthusiasm for his craft and it's clear this is part of the reason why he's so great in the role. It's an interesting watch, as is the previous one which sees actress Anya Chalotra discussing the scene where we catch up with Yennefer following her training some three decades prior. As a bonus, another new video has Cavill explaining everything you need to know about Geralt's sword. Check those out too, embedded just below!
Thronebreaker: The Witcher Tales
On the video game side of the world of The Witcher, CD Projekt Red's story-driven, Gwent-playing, isometric adventure Thronebreaker: The Witcher Tales is now available on the Nintendo Switch. If you are a fan of the franchise, this spin-off is no doubt worth your time for the story alone, which follows Queen Meve, ruler of Lyria and Rivia (sound familiar?), in her quest to take back control of the north. It's a very unique experience, blending point-and-click RPG elements with card-game-style combat. If you haven't given this one a shot yet and own a Switch, this version might be the one for you. It's available now on the Nintendo eShop for $19.99.

[relatedArticle-0]
Mortal Kombat
You may have heard about an upcoming R-Rated animated feature for Mortal Kombat (not to be confused with the also-upcoming James Wan-produced big-screen effort), titled Mortal Kombat Legends: Scorpion's Revenge. Lucky for you, the official trailer made its debut this week. This effort comes our way from director Ethan Spaulding and writer Jeremy Adams, and stars Joel McHale, Jennifer Carpenter, Jordan Rodrigues, Steve Blum, Artt Butler, Darin De Paul, Robin Atkin Downes, David B. Mitchell, Ike Amadi, Kevin Michael Richardson, Grey Griffin, and Fred Tatasciore. The movie will be released on Digital April 12th and physical home video (4K Ultra HD, Blu-ray, DVD) on April 28th. Whichever route you go, this trailer should at least help hold you over until then.
A Quiet Place Part II
The latest Super Bowl television spot for A Quiet Place Part II should come with a spoiler warning, even if the character's appearance shouldn't come as much of a surprise to those who have been following along. The official trailer for the film teased a major flashback sequence and it was only natural John Krasinski might be a part of it. The latest teaser proved as much, giving fans of the first movie that much more to look forward to. We can't wait.
The Lost Boys
The CW is officially giving its The Lost Boys television series another try with a fresh pilot order. You may recall last year that the network ordered a reworked pilot and dumped most of the cast in favor of at least partially hitting the reset switch, obviously still believing in the project's potential. The new pilot will have about a 40% rewrite of the script and now has the green light to begin development. Could this be the year we finally see this thing get off the ground? Only time will tell.

[relatedArticle-1]
The Stand
The already-gigantic cast of CBS All Access' upcoming The Stand limited series has grown just a little bit larger this week with Child's Play actress Fiona Dourif (yes, Brad's daughter) confirming she will appear in the new adaptation during a recent chat with SYFY Wire. She will play the part of Rat Woman, which may sound familiar as it is a gender-swapped version of Rat Man. Welcome aboard!
Fantasy Island
Blumhouse's dark reimagining of the classic television series Fantasy Island is set to hit theaters on Valentine's Day, February 14th, and this week brought us a new, final trailer from Sony Pictures Entertainment. The island, hosted by the mysterious Mr. Roarke, is promising to make all your dreams come true. As the trailer suggests, be careful what you wish for.
BioShock
Sony announced this week the PlayStation Plus free games lineup for February, which will include BioShock: The Collection. Beginning February 4th, subscribers will be able to add this one to their collections at no cost. Included in this collection are BioShock, BioShock 2, and BioShock: Infinite, as well as all single-player DLC available for each game. The other freebie for the month is The Sim 4, which is definitely worth a download as well.
Call of Cthulhu
While we are on the topic of free games, Cyanide Studio's Call of Cthulhu will be featured as a free download next month via Xbox's Games with Gold program. The title will be available for download at no cost to all Xbox Live Gold members from February 16th through March 15th. The other titles being made available are TT Isle of Man for Xbox One and older backwards-compatible classics Fable Heroes and Star Wars Battlefront.

[relatedArticle-2]
What Did Jack Do?
You might have seen David Lynch's recent film What Did Jack Do? available for streaming on Netflix. If you are among those who loved the music in the short film, Sacred Bones Records is releasing two types of limited-edition vinyls containing two tracks, both sung by Jack Cruz and written by Lynch and Dean Hurley. You can check out the cover art below, but if you're already set on pre-ordering your copy, visit the order page right here.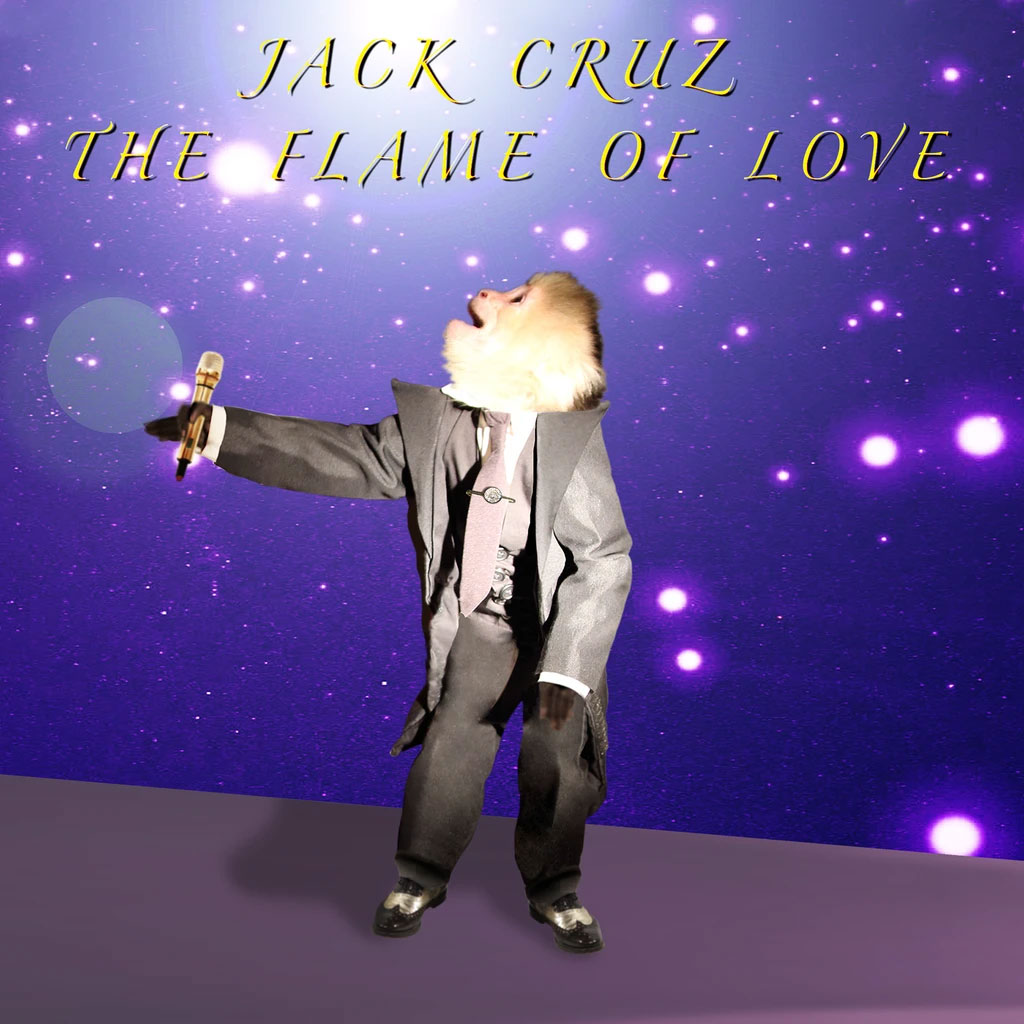 Dying Light
In celebration of the series' fifth anniversary, owners of the original Dying Light can pick up a free digital copy of 2018's Dying Light: Bad Blood, a standalone battle-royale-type game which has players fighting and racing towards an evacuation helicopter capable of holding a lone survivor. All you need to do is login or create an account at the Dying Light dockets site, and then link it to either your Steam, PlayStation, or Xbox account. You must already own Dying Light to redeem this offer. If you have yet to play this spin-off, it just might hold you over until further updates on Dying Light 2 arrive, which as you may know was recently delayed.

[relatedArticle-3]
Memetic
Boom! Studios' horror graphic novel Memetic is getting a feature film courtesy of Lionsgate, with Seth Rogen leading the charge to produce a script from The Batman co-writer Mattson Tomlin. The story, set very much in the present era, follows a college campus where a mysterious meme goes viral and turns all who see it obsessive and violent. Naturally, a group of students must band together to survive and stop the chaos once and for all. This is only the latest project from Boom! Studios to be moving ahead to the big screen, with an adaptation of The Unsound also in the works at Netflix.
The Seventh Day
Cinestate and Fangoria's exorcism horror film, The Seventh Day, has rounded out the rest of its cast, according to Deadline. Joining Memento actor Guy Pearce are Stephen Lang, Keith David, Chris Galust, Robin Bartlett, and Brady Jenness. The film is said to follow a renowned exorcist who teams up with a rookie priest for his first day of training. As the pair plunges deeper into Hell on earth, the lines between good and evil blur, letting their own demons emerge in the process.
---
There is always plenty happening in the world of horror, so be sure to drop in next week for our next news round-up and remember to visit throughout the week for original content and other major news discussion as it happens. Stay tuned!