Weekly Horror News Round-Up February 14: Stranger Things, The Walking Dead, Castlevania
Plus, The Hunt gets another shot at release, Robert Englund doubts he'll play Freddy again, Capcom offers us various Resident Evil reveals, and more.
By Chris Morse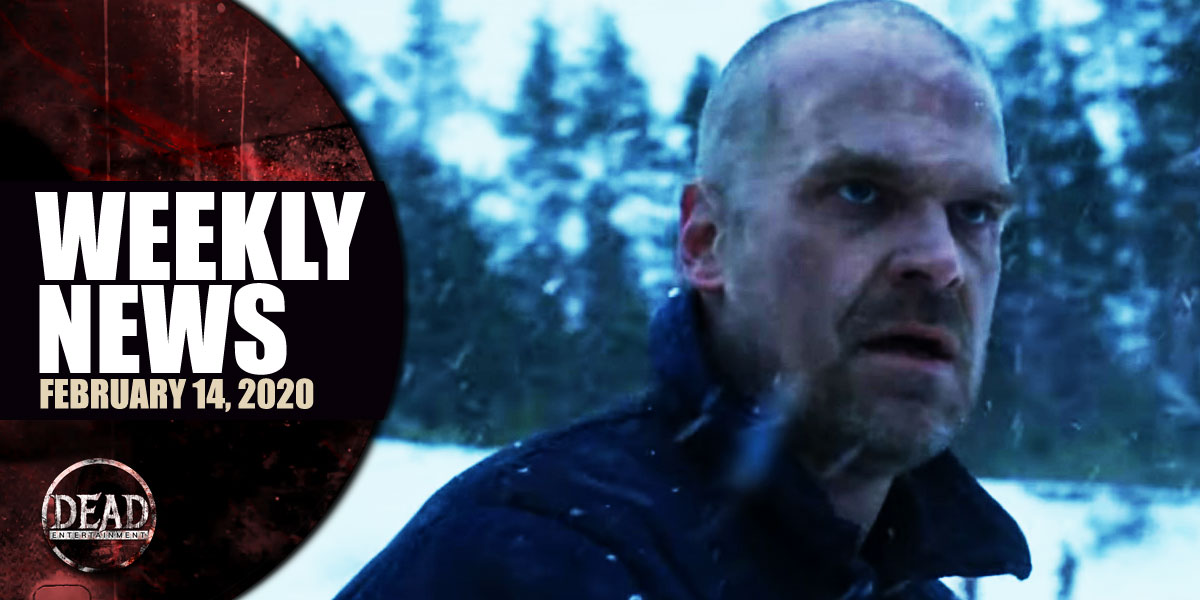 Welcome back to Dead Entertainment's weekly horror news column for this February 14th edition. As usual, this easily-digestible round-up contains the latest news and notes, trailers, upcoming releases, and anything else we found fun or interesting throughout the week in horror. This Valentine's Day brought us at least one very nice treat from the Netflix and Stranger Things camp, but we'll let you savor the moment for yourself down below. There are plenty of other goodies this week as well!
Stranger Things
If there is one person we were wishing would be our Valentine, Netflix found him and made our day worth the wait right off the bat. The very first teaser trailer for Stranger Things 4, titled "From Russia with love…," dropped this morning and answered our most burning question from the ending of the last season with the return of a fan-favorite: Jim Hopper. It's a short and sweet, but it's exactly what we wanted to see. With production on the new season still underway, we aren't expecting the premiere until late this year or early next. At least we can rest easy knowing the fate of our special someone.
The Walking Dead
AMC's long-shambling The Walking Dead returns on February 23rd, but this week brought us a variety of goodies to get us hyped and ready for it. First, we have the official mid-season teaser shown above, which has us anticipating some heart-wrenching moments ahead. A longer preview, featuring more footage and discussion from cast members and producers alike, also dropped online along with a more artistic (but cool nonetheless) "Stronger" teaser. You can find both of those below.
The Walking Dead (Continued)
On the video game side of the franchise, a new bundle has popped up on Steam in a partnership between Skybound Games and Skydance Interactive which brings together Telltale's classic narrative-driven series and the new VR game, The Walking Dead: Saints & Sinners. You can grab up this 7-item bundle containing five complete games, along with Telltale's Michonne miniseries and the 400 Days DLC, on Steam for $121.43. That's a 10% savings overall.
Castlevania
Evil never stays buried, or so says the official trailer for Castlevania Season 3. The long-awaited continuation of the hit animated series arrives on March 5th and looks to be full of hellish delights, thanks in no small part to the remaining vampires who still seek to destroy humanity and all it stands for. The new season will consist of ten episodes and will be streaming only on Netflix.

[relatedArticle-0]
The Hunt
Remember that controversial Blumhouse movie that was pulled from release following politically-charged mass shootings last year? It was revealed this week that The Hunt will be premiering after all on its new release date of March 13th. While the movie is a satire focusing on the political divide in our country, it needed a little time to sinner, but all systems are now a go with a little bit edgier marketing in tow. You can see for yourself on the new official poster included below. Of course you can also watch the latest trailer embedded above while you're at it!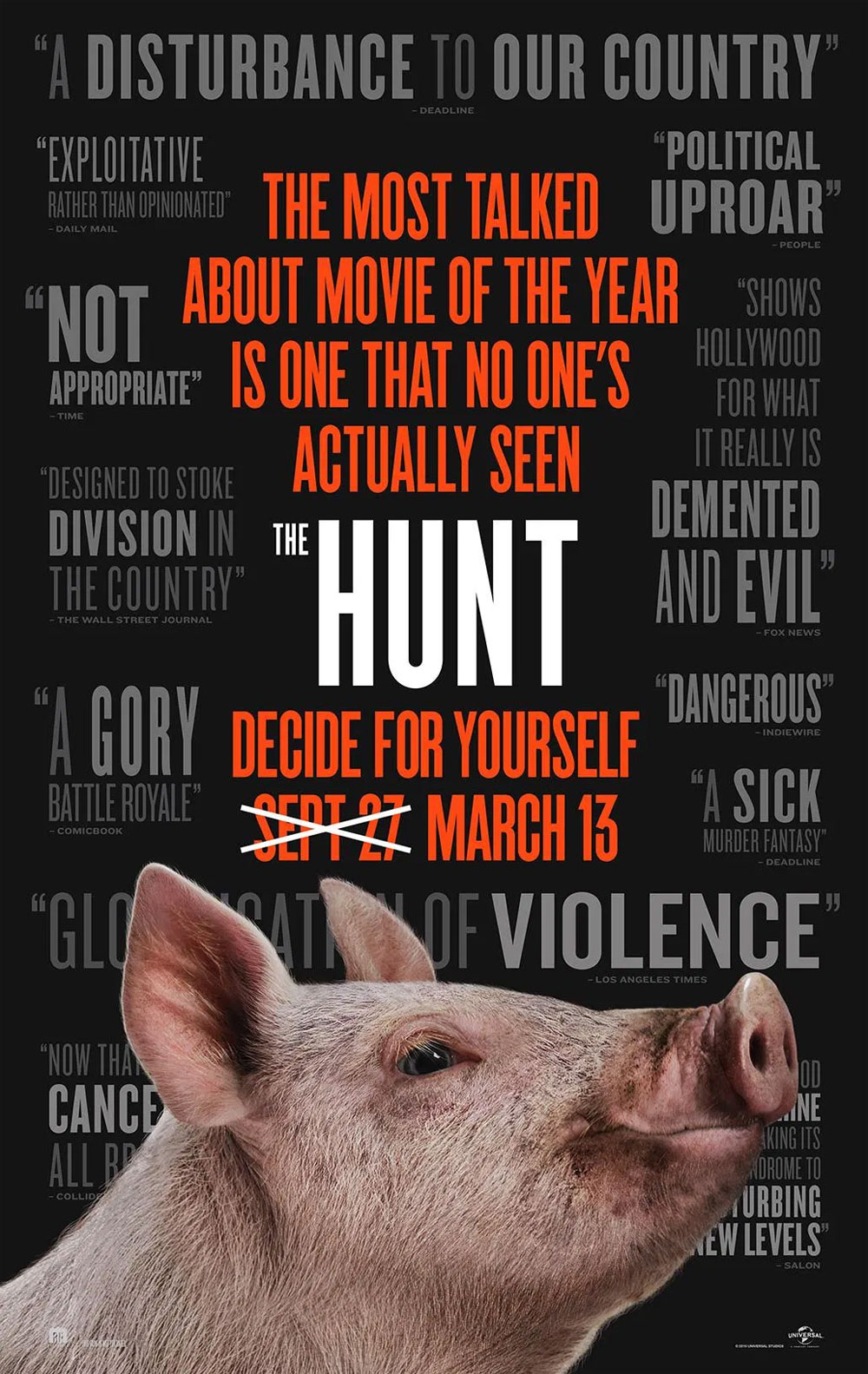 A Nightmare on Elm Street
Horror icon Robert Englund may be as officially retired from the role of Freddy Krueger as he's ever going to be. The star of the classic A Nightmare on Elm Street series spoke to EW this week and revealed that he's probably done with the hat and glove for good, although he'd be open to playing a smaller role if the franchise is ever rebooted. Oddly enough, should his comments prove to be accurate, his final on-screen appearance will have been on The Goldbergs. How funny is that?
True Terror with Robert Englund
The horror actor may be somewhat officially retired from playing Freddy, but that doesn't mean he's done with the scares quite yet. This week also brought us the official trailer for the Travel Channel's True Terror with Robert Englund, which will feature six episodes exploring and sometimes debunking strange, supernatural-related stories from past American newspapers. The new series is set to debut on Wednesday, March 18th at 10 PM.
Resident Evil
This is another big year for Capcom's long-running Resident Evil franchise with the impending release of the Resident Evil 3 remake and its included multiplayer spinoff, Resident Evil Resistance. On the RE3 side, we have some (hairy!) new concept art for the titular villain, Nemesis, as well as new details on maps and Masterminds in the 4v1 multiplayer title. Excitingly, even though this game is of the non-canonical variety, Alex Wesker and Ozwell E. Spencer will be among those threatening to stop our survivors throughout matches. The two new locations teased are the Casino and Abandoned Park. Check out all of these new materials below!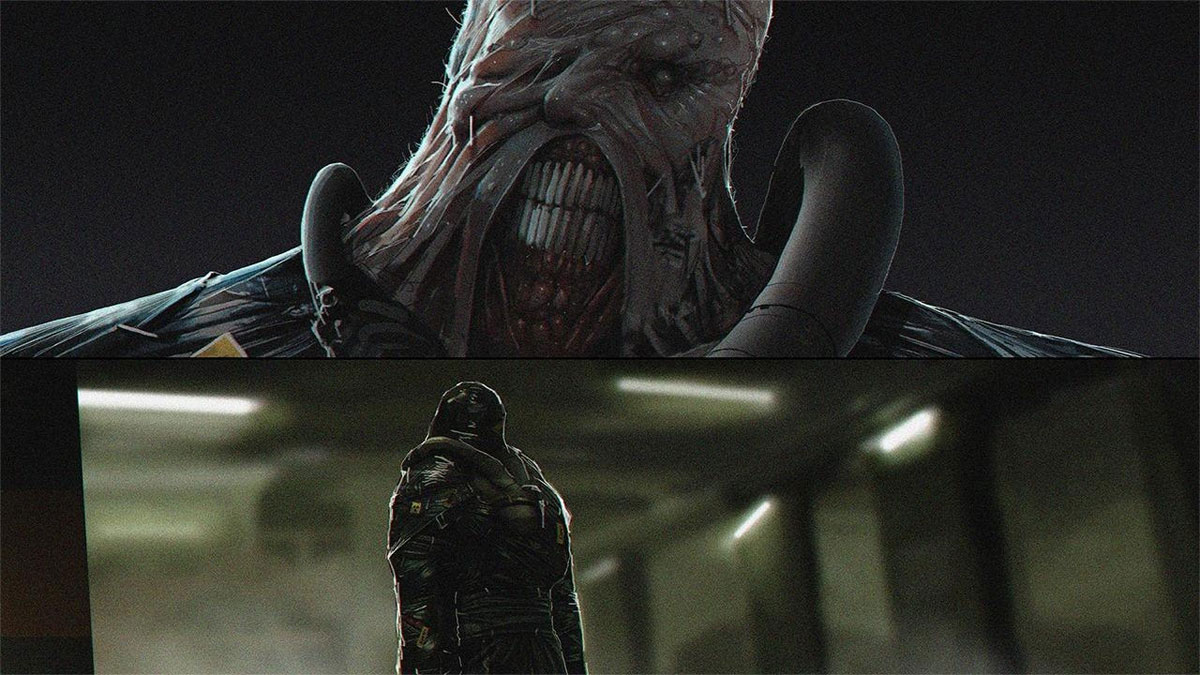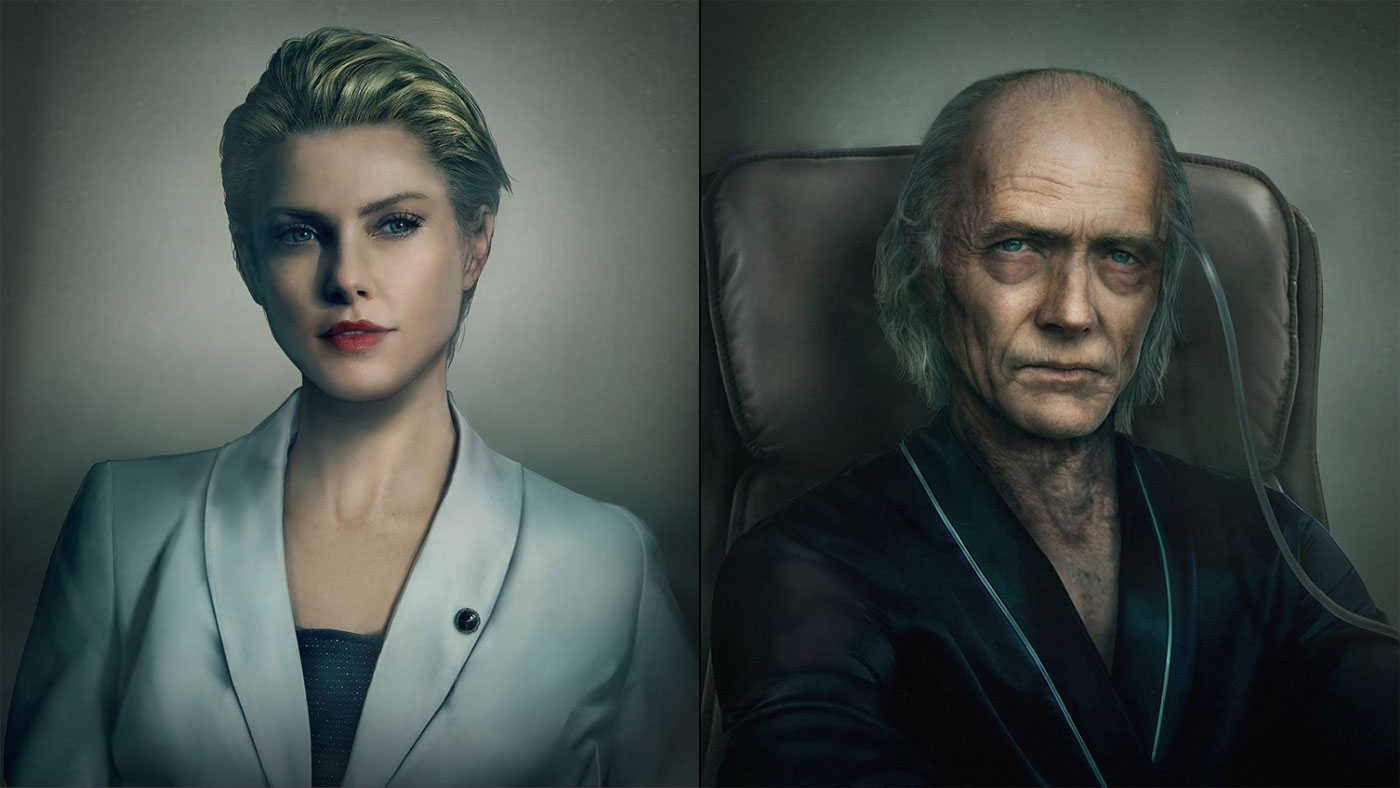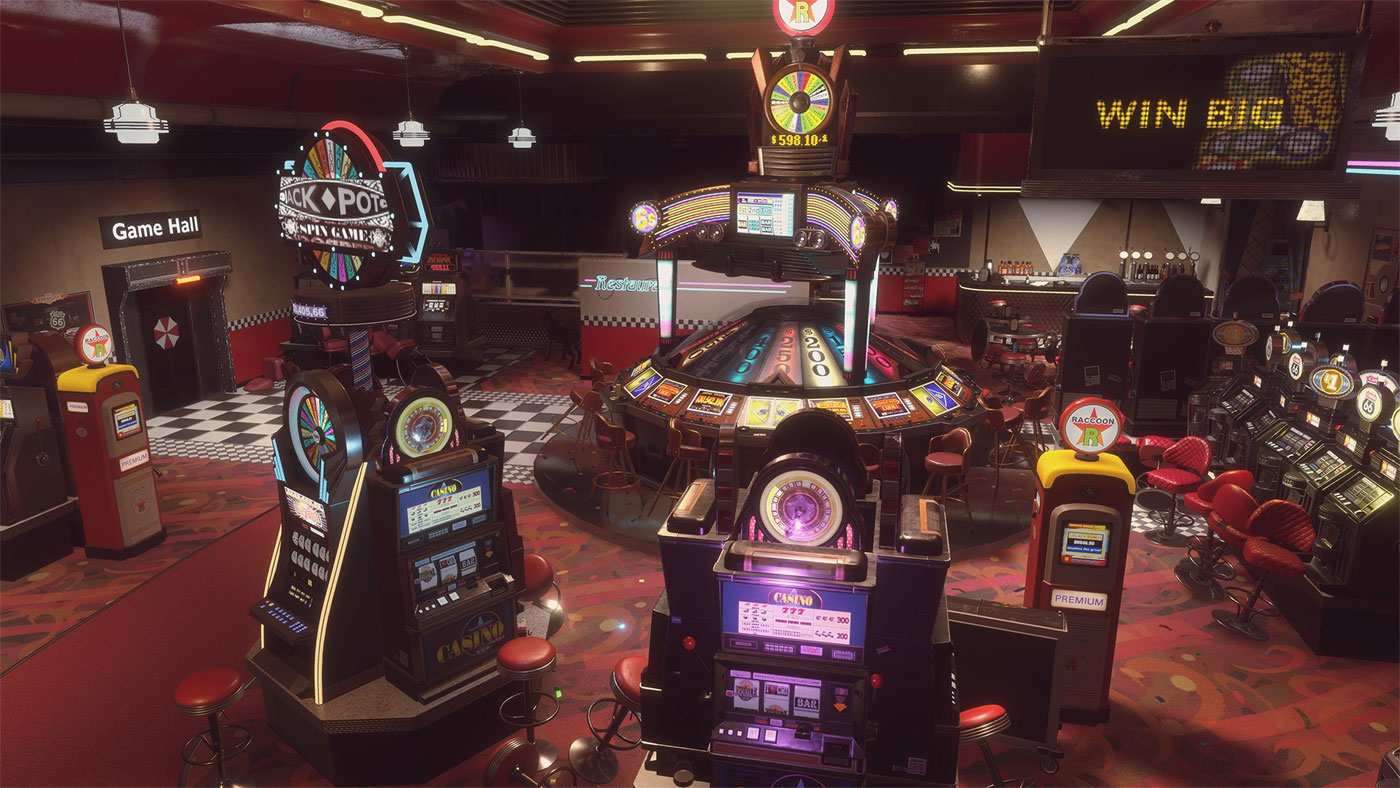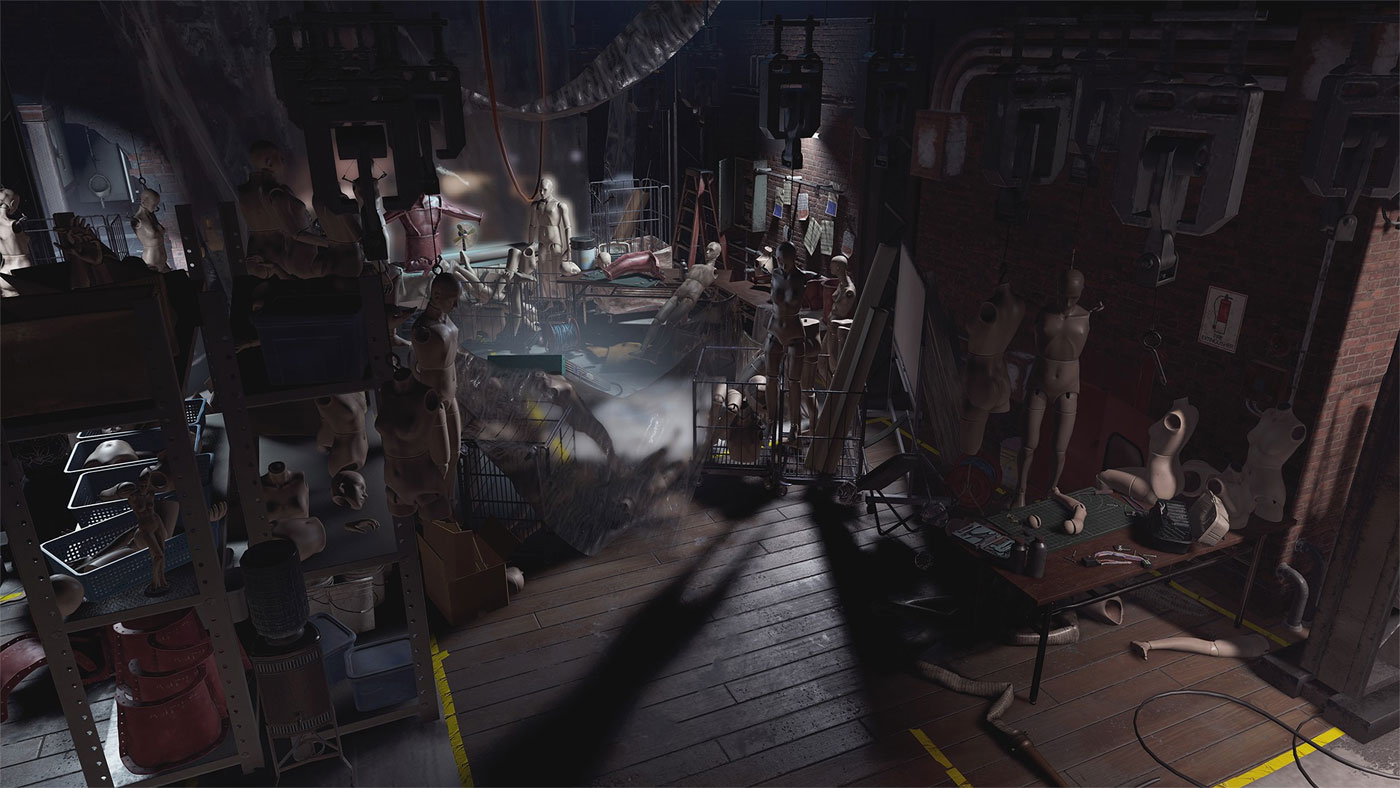 Resident Evil & Devil May Cry
Some additional Capcom-related news warrants its own pit stop on this news round-up with the latest updates to the publisher's Platinum Titles page. As of the end of 2019, the Resident Evil 2 remake has sold a whopping 5.8 million units, far ahead of the original's 4.8 million mark that was surpassed early last December. In the world of Devil May Cry, the fifth mainline installment is now up to 3.1 million units sold, up from the 2.5 million mark disclosed last summer. All in all, Capcom was on fire last year and we expect 2020 will only continue that trend.
Friday the 13th
There's no breaking news here, but franchise-alumnus-turned-lawyer Larry Zerner took to social media and broke down the latest happenings in the ongoing legal battle over the Friday the 13th movie rights. Oral arguments were held this week and the actor offered a nice breakdown of each side's case in a helpful Twitter thread, which is a bit technical from a legal point of view. The big takeaway, however, is that a ruling should be made sometime in May or June. The possible verdicts include affirming Victor Miller's previous win prior to the appeal (more likely), reversing that verdict and instead granting the rights to Sean Cunningham (less likely), or perhaps even sending the case back to the district court for a trial over certain specific legal details. Following this ruling, the matter could technically be taken up to the Supreme Court, but they are unlikely to even take it on (though that move would delay things until that determination was made). Our fingers are crossed in hopes that this will all be over soon!
Creepshow
After a record-breaking first-season showing on Shudder, Creepshow was quickly picked up for a second season with The Walking Dead's Greg Nicotero remaining at the helm. However, the show's titular mascot, the Creep, is getting a little bit of an upgrade of his own for this return. The special effects maven took to Instagram earlier this week and offered a bit of a preview of what fans can expect from the newly upgraded creature. Check it out below!
[blockquote-0]
Lucifer
Sure, Lucifer Season 5 is going to be the last, but what if it wasn't? There is a very real possibility the series could continue beyond its "final" season, and the interest is certainly there. According to Deadline, there are ongoing talks between Netflix and Warner Bros. Television to bring the popular show back for a sixth season. Showrunners Ildy Modrovich and Joe Henderson, as well as key cast members, would all need to be locked down in new deals before this could happen, but the streaming giant certainly has the power to make this a reality. The tentatively-final season of Lucifer should arrive sometime this year. It will be broken up into two parts, each consisting of eight episodes. We'll be sure to provide updates if we learn that Season 6 is going to be brought to life after all.
Brahms: The Boy II
This week also brought us a brand-new trailer for Brahms: The Boy II, which is the upcoming sequel to 2016's The Boy. Written by Stacey Menear and directed by William Brent Bell, the follow-up has a new family moving into the ghost house and discovering the eerie, lifelike doll, Brahms. The film stars Katie Holmes, Christopher Convery, Owain Yeoman, Ralph Ineson, Anjali Jay, and Joely Collins, and is set to be released in theaters on February 21st.
Dracula
Netflix and the BBC's Dracula limited series (read our review) may not yet be put to rest. Star Claes Bang, who played the titular vampire, recently spoke to Radio Times and expressed interest in doing another miniseries if creators Steven Moffat and Mark Gatiss are up to the task. Dracula, after all, has always been about resurrection and that's exactly what could happen should there be interest in pursuing a follow-up to this year's story. Nothing is for sure, but the interest is there so you never know what could happen. We'll definitely be keeping our eyes on this one.
---
There is always plenty happening in the world of horror, so be sure to drop in next week for our next news round-up and remember to visit throughout the week for original content and other major news discussion as it happens. Stay tuned!