Larry Zerner Breaks Down Friday the 13th Lawsuit Timeline, "Dangerous" Appeal Arguments
Given the latest developments in the case, fans should not expect an early resolution to this matter.
By Chris Morse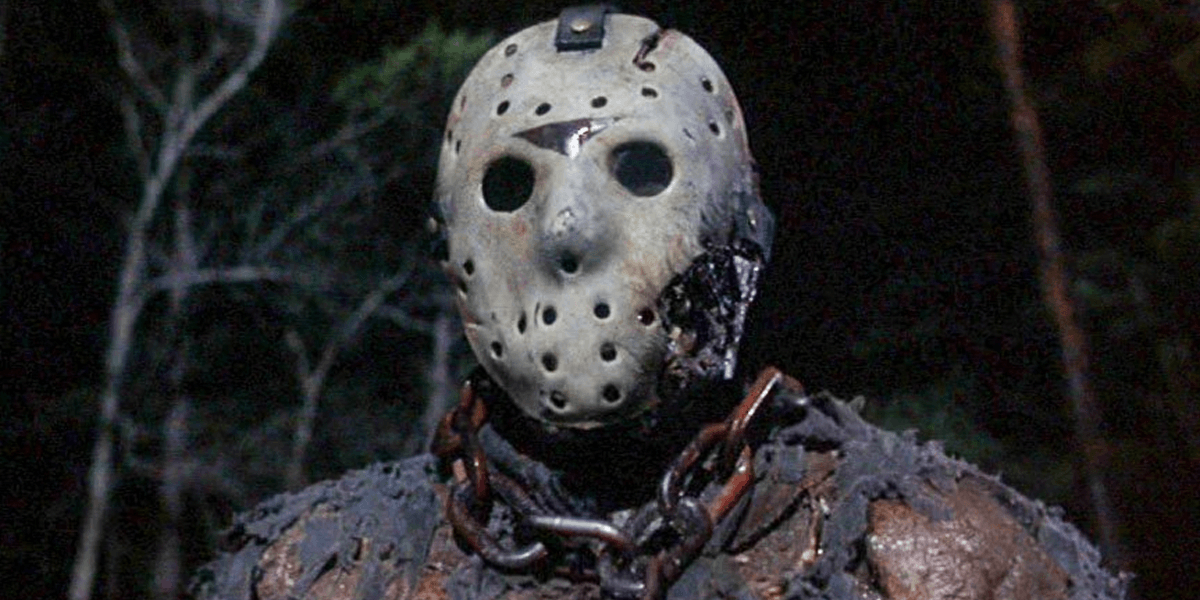 The latest on the ongoing legal battle over the Friday the 13th franchise rights does not spell good news for fans eager to see the hockey-mask-wearing slasher return to the big screen anytime soon. As with the last update, the appeal over the initial ruling is moving forward full steam ahead, but the likelihood of seeing this process continue for some time to come just went up drastically with Sean Cunningham's filing of his opening appellate.
"What does this mean?" tweeted Larry Zerner, the actor-turned-lawyer who played Shelly in Part III. "Let's just say the chances of an early settlement just went way down."
In case you need a refresher, the dispute is between Sean Cunningham's Horror, Inc and original Friday the 13th screenwriter Victor Miller. Essentially, the Copyright Act includes a provision that the original rights holder can use to reclaim what they once owned for any number of reasons. For example, if a bad deal was made many years prior or the value of the property has since shifted in such a way that might warrant a new or better deal, this is a tool that creators can use to secure their rights once again.
In this case, there were some factors in dispute, such as whether Miller was considered an employee or not when he first wrote the film. Thus, the argument moved into the courts and was in limbo for quite some time, leading to the eventual cancellation of future content for the video game. Back in September, a judge ruled in favor of Miller, but Cunningham quickly filed a Notice of Appeal so he can continue arguing his case and kick the litigation can down the road a little bit longer, so to speak.
As promised, Zerner read over the entire brief and provided fans with a full breakdown, including a potential timeline and the ramifications of some of the arguments being made by Cunningham, which he described as "dangerous for screenwriters." We'll include the full Twitter thread below, but here are some of our key takeaways.
For starters, Cunningham is making a dubious argument about the rights of screenwriters such that a ruling in his favor could drastically undermine the intent of the Copyright Act with respect to WGA agreements. Interestingly, this claim might even force the WGA to get involved to protect the rights of its members. In other words, this case is about to get very interesting with some potentially big ramifications for the industry as a whole.
As for the timeline on this case, Zerner offered fans a comprehensive breakdown. In the short term, Miller's brief must be filed within 30 days (or 60 if it receives an extension) with Sean's reply coming in 21 days after that. In the longer term, oral arguments might not take place until early next year with a decision around May.
From there, the losing side could potentially take this up to the Supreme Court, which probably would not decide on even taking the case until the fall. If they pass on it, this dispute would be over for good with the appeal court having the final word on the matter. On the other hand, the Supreme Court taking on the case would extend the fight until the summer of 2021. Essentially, things are pretty complicated right now, barring any surprise settlement, which seems unlikely at this time.
Got all that? Good. For those of you who want to read more about this in a little more detail, see below for the full breakdown from Zerner's Twitter thread.
If you remember, Sean Cunningham (Producer/Director of F13) sued Victor Miller (screenwriter of F13), after Miller sent a notice of termination of the screenplay agreement. This termination is allowed by the Copyright Act, 35 years after the initial transfer of the copyright 2/

— Larry Zerner (@Zernerlaw) June 4, 2019
In a nutshell, Miller won because the trial court ruled that Miller was an independent contractor when he wrote the script, not Sean's employee. On appeal, Sean is trying to convince the 2nd Circuit that Miller was an employee 4/

— Larry Zerner (@Zernerlaw) June 4, 2019
Sean's main argument is that Miller was a member of the WGA, and that fact alone should be enough to convince the court that Miller was Sean's employee, because only employees belong to labor unions. 6/

— Larry Zerner (@Zernerlaw) June 4, 2019
Sean's lawyers state that horrible things will happen if the court rules that not all WGA members are considered "employees," including this remarkable statement. 8/ pic.twitter.com/q3YK79589B

— Larry Zerner (@Zernerlaw) June 4, 2019
The arguments that Sean's lawyers make are actually very dangerous for screenwriters because a ruling in his favor would mean that almost no contract made under the WGA could ever be terminated under the Copyright Act. This hardly seems the intent of Congress. 10/

— Larry Zerner (@Zernerlaw) June 4, 2019
Despite the fact that the writer wrote the script entirely on their own with no input or assistance from anyone else, and without any guarantee of payment at all? Apparently, he is. This would actually be a very bad decision for screenwriters. 12/

— Larry Zerner (@Zernerlaw) June 4, 2019
In terms of a timeline going forward, Miller's brief is required to be filed within 30 days (although that could get extended another 30 days) and Sean's reply brief would be filed 21 days after that. Oral arguments will probably be around January 2020 14/

— Larry Zerner (@Zernerlaw) June 4, 2019
Again, it is still possible that something will happen that will get the parties to settle, but unfortunately, this fight is continuing for now. Very sad for F13 fans.

— Larry Zerner (@Zernerlaw) June 4, 2019
As per usual, we will keep you updated with all the latest developments here on Dead Entertainment.