Weekly Horror News Round-Up September 5: Friday the 13th, The Stand, The Haunting of Bly Manor
Plus, the latest updates on Scream 5, preview The Walking Dead Season 10 finale, the NOS4A2 TV series gets the axe, and more.
By Chris Morse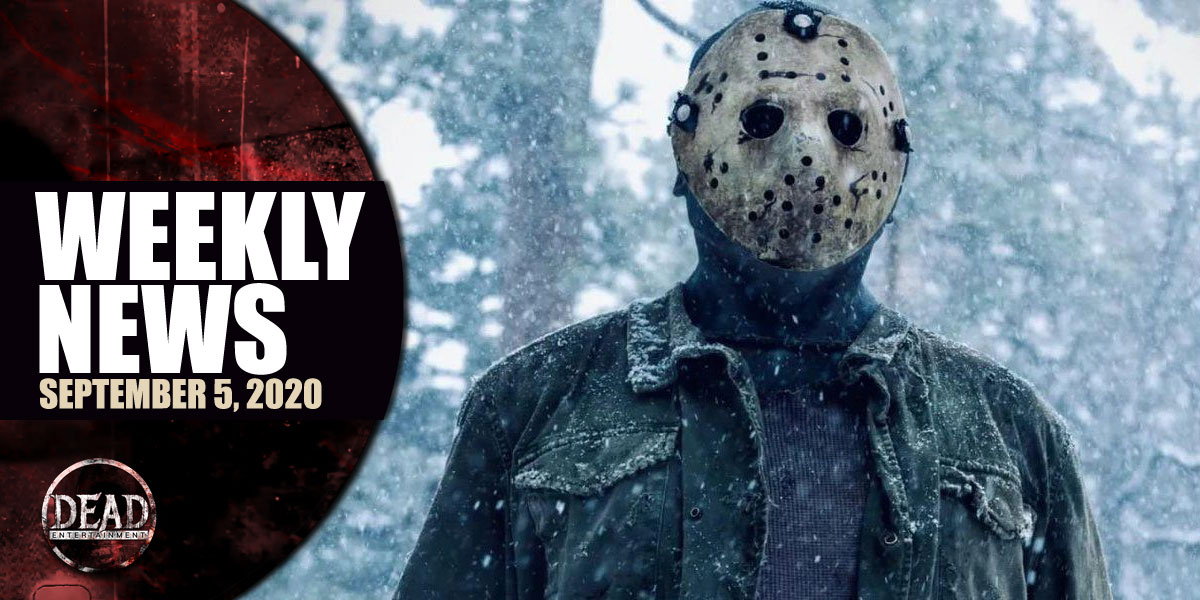 Welcome back to Dead Entertainment's weekly horror news column for this September 5th edition. As usual, this easily-digestible round-up contains the latest news and notes, trailers, upcoming releases, and anything else we found fun or interesting throughout the week in horror. While fall weather is not quite in the air yet, at least around these parts, we are fast approaching that very special time of year: Halloween season! In the meantime, here are the latest stories.
Friday the 13th
No, we don't yet have an official resolution to the Friday the 13th legal drama, but we have the next best thing in the Never Hike Alone fan film sequel, Never Hike in the Snow. Somebody has to keep Jason Voorhees alive, after all. We were promised some follow-up installments and the team, led by Vincente Disanti, is set to deliver (and we have the official trailer to prove it). Starring is Thom Mathews as Tommy Jarvis (yup!), Vincente Disanti as Jason Voorhees, Vinny Guastaferro, Bryan Forrest, Anna Campbell, and Courtlan Gordon. Pre-orders are available on Indiegogo with orders set to ship by the end of the year.
The Stand
Last week we learned CBS All Access' upcoming limited series adaptation of Stephen King's The Stand will kick off with its debut episode on December 17th, but this week brought us the first official teaser trailer for the effort. The cast includes James Marsden as Stu Redman, Alexander Skarsgård as Randall Flagg, Whoopi Goldberg as Mother Abagail, Odessa Young, Jovan Adepo, Amber Heard, Owen Teague, Henry Zaga, Brad William Henke, Irene Bedard, Nat Wolff, Eion Bailey, Heather Graham, Katherine McNamara, Fiona Dourif, Natalie Martinez, Hamish Linklater, Daniel Sunjata, and Greg Kinnear.
The Haunting of Bly Manor
We now also have a premiere date for Netflix's The Haunting of Bly Manor, officially set to debut on October 9th. Even in a world still dealing with a pandemic, it's spectacular to have some genuine Halloween-month horror to look forward to this year in spite of everything else that's been going on. This follow up series to The Haunting of Hill House from Mike Flanagan is set to delve into the mysteries of Bly Manor, along with other Henry James stories, and features a number of returning cast members from the first story. You can bet we'll be tuning in for this one.
Scream
The next installment of the Scream franchise appears to be heading our way on January 14, 2022, which is hopefully enough time for all of this pandemic nonsense to be over with. We also learned via Deadline this week that Jack Quaid (The Boys) has joined the cast, which already includes series alumni Neve Campbell as Sidney Prescott, David Arquette as Dewey Riley, and Courteney Cox as Gale Weathers, along with newcomers Melissa Barrera (Vida) and Jenna Ortega (You). James Vanderbilt and Guy Busick of Ready or Not notoriety are handling screenplay duties for the film.
The Walking Dead
Our calendars have already been marked for the long-awaited October 4th Season 10 finale of The Walking Dead, but AMC revealed this week that AMC+ subscribers will have access to the episode a few days early on October 1st. The cable TV airing will precede the premiere of The Walking Dead: World Beyond, which is being billed as a two-season limited event. As for the future of the main series, Season 11, of course, will not be airing this year. Instead fans can expect six additional episodes, almost like a mini-season, in early 2021. We can only hope that things will return to normal after that.

[blockquote-0][scripttag-0]
The Walking Dead (Continued)
We have some additional news on The Walking Dead this week, though this particular crossover will only appeal to a particular segment of fans who also enjoy the popular trading card game Magic: The Gathering (guilty as charged). It was announced that the TCG's next big mashup will bring a little bit of Robert Kirkman's undead apocalypse to the fantasy card-battling world. Wizards of the Coast did something similar with Godzilla-themed alternate card art in the previous Ikoria: Lair of Behemoths set, so we can expect a number of cards to feature names, characters, and/or locations from The Walking Dead. Further details are not yet available, but you can check out a preview of a Zombie token card just below, featuring a particular undead that is sure to look familiar for fans of the AMC TV adaptation.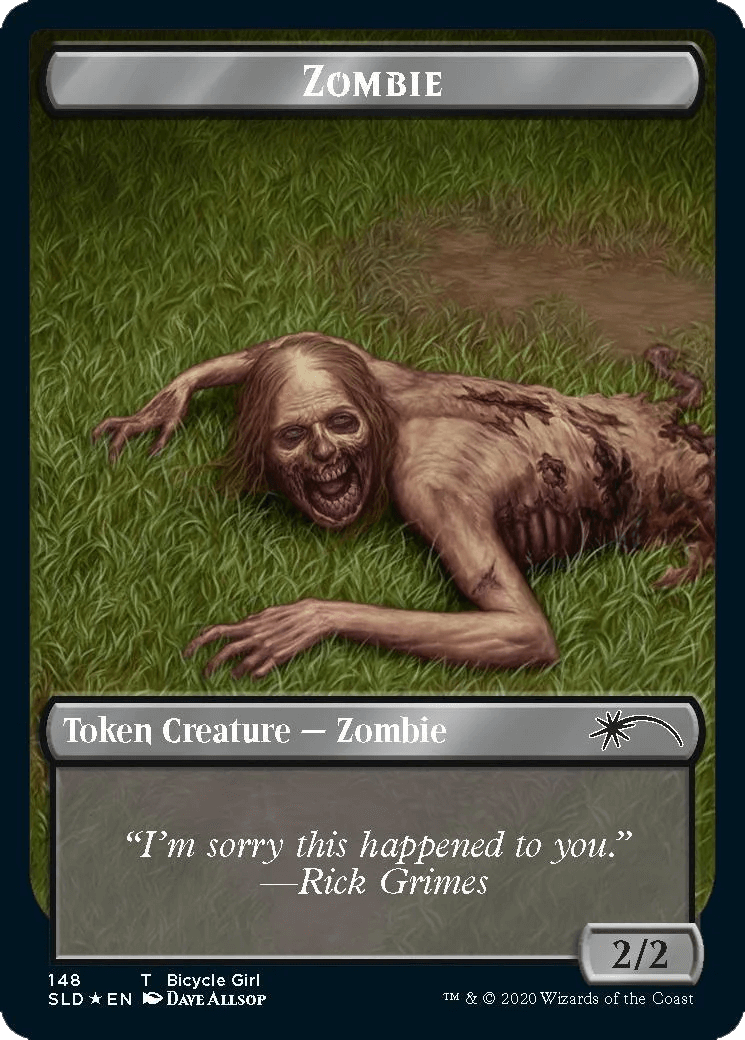 NOS4A2
AMC has decided not to continue the NOS4A2 television series, as revealed over social media by showrunner Jami O'Brien and later confirmed by the network. Season 2 recently wrapped up and concluded the storyline of Joe Hill's source material, but the creatives behind the show were open to continuing if AMC was also on board. However, that is not the case and we can safely put this show to rest. At the very least, the story of this particular struggle of good vs. evil has been brought to a close.
Chucky
Production on SYFY and USA's upcoming Chucky television series is going to have to wait a bit longer to get off the ground with the news coming in this week that production will not begin until sometime in 2021 due to the ongoing COVID-19 pandemic. The series, which will be released on both networks sometime in 2021, sees Don Mancini joining forces with Channel Zero's Nick Antosca and David Kirschner, a producer with long-time ties to the franchise dating back to the beginning, to bring upon the world his vision of where Child's Play goes next. Brad Dourif has been confirmed to return as the voice of Chucky with reports indicating that franchise alumnus Jennifer Tilly is also involved in the project. Further details are not yet available at this time.
Paranormal Activity
Little is known about the next movie in the Paranormal Activity franchise, but we do know that it has been delayed from its original early 2021 release window. Reports indicate that Blumhouse has pushed back production on the new film with eyes on a March 4, 2022 premiere, which is around a full year after the originally planned date. Pandemic be damned, we will get this movie at some point!
The Witcher
With filming on Season 2 of The Witcher finally back underway, Netflix has been dropping content to get us in the mood to return to the Continent and that trend continued this week with the release of The Witcher: A Look Inside the Episodes. These behind-the-scenes commentaries are filled with fun facts and insight about how the vastly popular debut season of the series came together. As a bonus for you fans of the video games out there, it was revealed that the acclaimed video game adaptation, The Witcher 3: Wild Hunter, will be receiving a next-gen release on PlayStation 5 and Xbox Series X. Well worth it!

[blockquote-1][scripttag-0]
Army of the Dead
The world of Zack Snyder's upcoming Netflix zombie ensemble, Army of the Dead, is already expanding before it even had a chance to be watched. Ahead of ongoing reshoots to replace Chris D'Elia with Tig Notaro (Star Trek: Discovery), Netflix has greenlit both a prequel feature film and an anime spinoff series. The prequel film will star Matthias Schweighöfer and follow his same character, while the anime, Army of the Dead: Lost Vegas, will dive into the origin story of Dave Bautista's character. The remaining cast of Army of the Dead itself, which does not yet have any kind of definite release window, includes Ella Purnell, Ana De La Reguera, Theo Rossi, Huma Qureshi, Omari Hardwick, Hiroyuki Sanada, Garret Dillahunt, Raúl Castillo, Nora Arnezeder, and Samantha Win. Stay tuned for updates.
Locke & Key
Although more of Netflix's Locke & Key adaptation was already on the way, the upcoming new season was, like many other shows, delayed due to the pandemic. However, a report from Deadline indicates that production is scheduled to resume later this month at Cinespace Film Studios in Toronto, Canada. Season 2 will continue to follow the Locke family during their adventures throughout Keyhouse Manor.
Resident Evil/World War Z
A couple of horror games will soon be free for Xbox Game Pass subscribers, which grants unlimited access to an extensive library of titles on PC and Xbox at no additional cost. Capcom's well-received survival horror revival, Resident Evil 7, shines at the top of the list, while those with the service will also be able to enjoy Saber Interactive's cooperative zombie shooter, World War Z. Just some minor news to cap off the day, but Game Pass continues to be a great value for console and PC players alike, given the ever-expanding selection of titles available. Which games will you be trying out?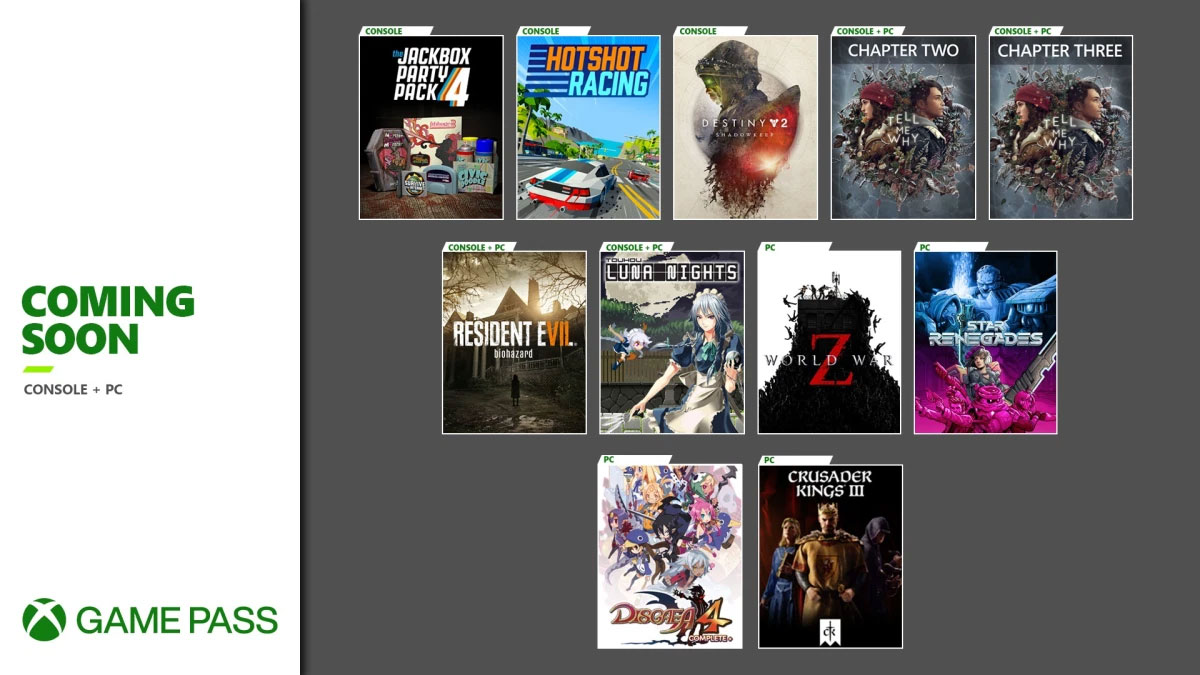 ---
There is always plenty happening in the world of horror, so be sure to drop in next week for our next news round-up and remember to visit throughout the week for original content and other major news discussion as it happens. Stay tuned!