Weekly Horror News Round-Up August 29: The Haunting of Bly Manor, Resident Evil, The Stand
Plus, American Horror Story sets a date to resume production, the Texas Chainsaw Massacre reboot goes awry, watch Making The Witcher, and more.
By Chris Morse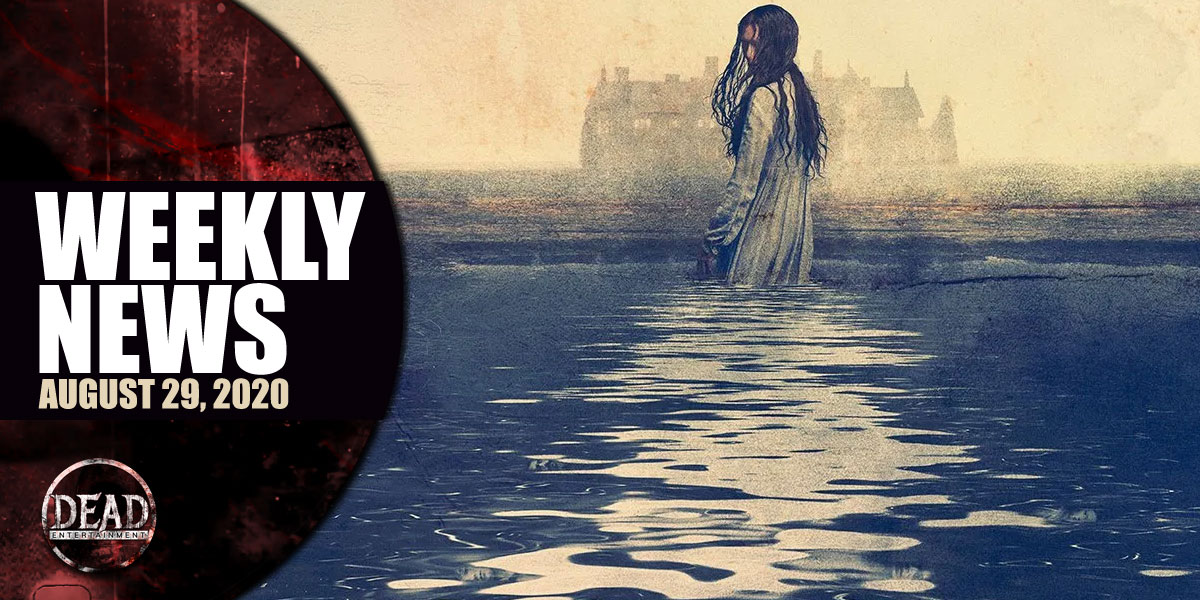 Welcome back to Dead Entertainment's weekly horror news column for this August 29th edition. As usual, this easily-digestible round-up contains the latest news and notes, trailers, upcoming releases, and anything else we found fun or interesting throughout the week in horror. Good news is starting to trickle in this week with a number of highly-anticipated projects receiving premiere dates. Let's get ready to mark some dates on our calendars, shall we?
The Haunting of Bly Manor
Few recent television or film efforts have been as genuinely scary as The Haunting of Hill House, in all of its dread-filled glory, so Netflix dropping a teaser poster and release window for the follow-up, The Haunting of Bly Manor, came as very welcome news this week. This time around, horror veteran Mike Flanagan will not be directing every episode, but there's no way his mark isn't felt throughout this show. No specific date has been given just yet, but you can expect to be able to dive into the mysteries of Bly Manor, along with other Henry James stories, sometime this fall. Check out the first imagery below, and take a peek at EW for some more photos, though nothing too ghostly is shown.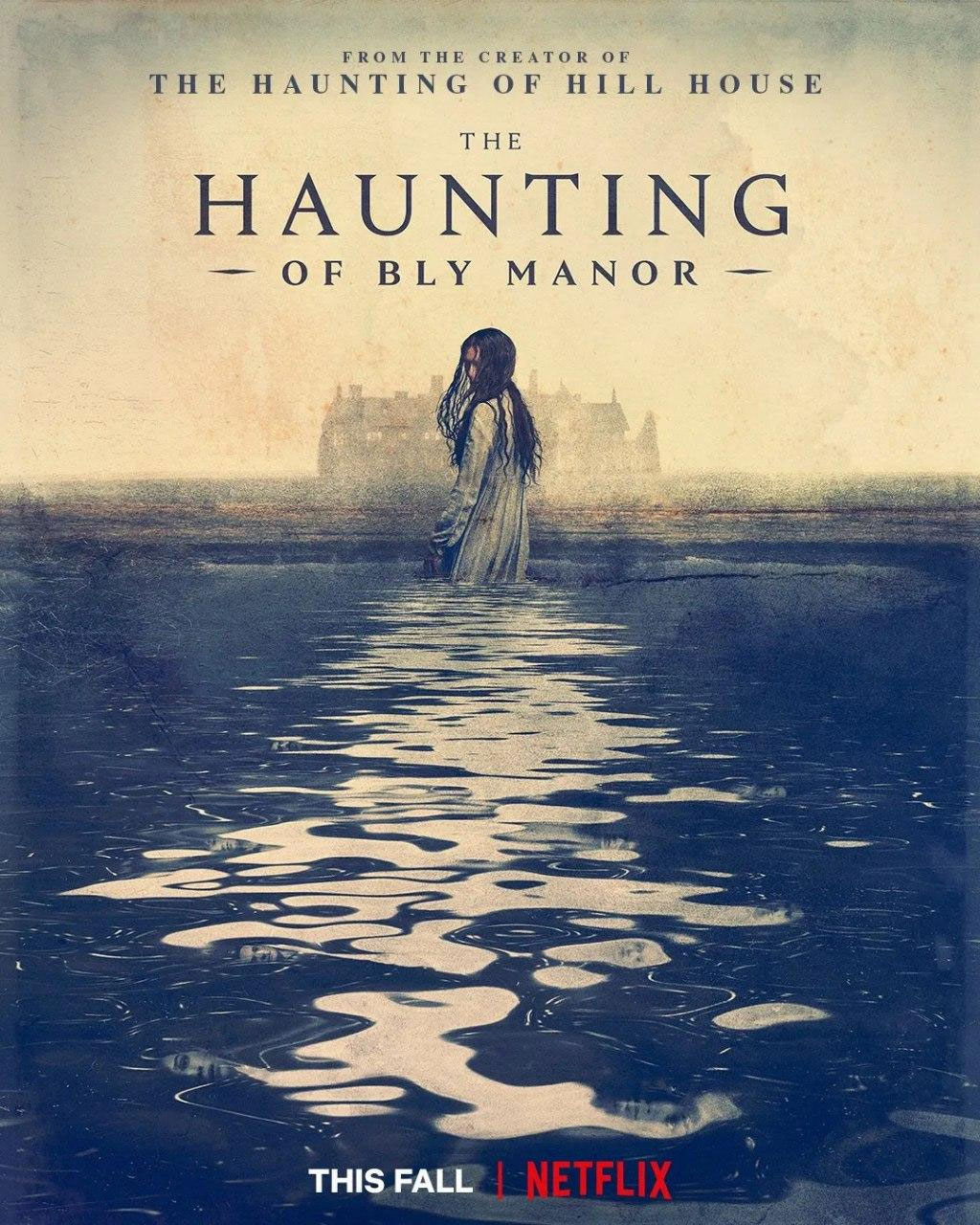 Resident Evil
Love or hate the Resident Evil adaptations, loose as they may be, more of the long-running survival horror franchise is officially on its way to Netflix. The streaming giant finally confirmed this week that the rumored television show indeed exists, also revealing the first details in the process. This take on the Capcom video game series will be helmed by Supernatural's Andrew Dabb with the first two episodes directed by Bronwen Hughes (The Walking Dead, Breaking Bad). As for the plot, it would appear we are drifting even farther from the games' timeline, as the show will follow two young Weskers, Jade and Billie, who have moved to "New Raccoon City" and are presumably the offspring of the villainous Albert. In another timeline, a decade later, the world is on the brink of destruction as we catch up with Jade, now 30 years old, with the sisters' worst fears having clearly come to life. No dates have been given at this time, but this first season will consist of 8 hour-long episodes. Stay tuned for more details.

[blockquote-0][scripttag-0]
The Stand
In other positive, premiere-date-related news, CBS All Access' upcoming limited series adaptation of Stephen King's The Stand is set to be unleashed with its first episode premiering on December 17th. Further episodes of the nine-part story will debut weekly on the streaming platform. We may all be tired of the real-life pandemic, but a fresh adaptation of one of King's most iconic works will be welcome nonetheless. The cast includes James Marsden as Stu Redman, Alexander Skarsgård as Randall Flagg, Whoopi Goldberg as Mother Abagail, Odessa Young, Jovan Adepo, Amber Heard, Owen Teague, Henry Zaga, Brad William Henke, Irene Bedard, Nat Wolff, Eion Bailey, Heather Graham, Katherine McNamara, Fiona Dourif, Natalie Martinez, Hamish Linklater, Daniel Sunjata, and Greg Kinnear.
American Horror Story
Normally by this point in the year we'd be flooded with American Horror Story hints and previews, but everything remains a bit off-schedule this time around, thanks to COVID-19. However, Ryan Murphy brought fans some good news late in the week with the announcement that production on Season 10 is at long last set to (safely) kick off this October. It looks like the watery theme is out the window for now, with an included image instead hinting at something sharper, perhaps monsters or vampires? We'll have to wait and see, but you can check out the tease for yourself below.
[blockquote-1]
Texas Chainsaw Massacre
It looks like it's been a rough start for Legendary's Texas Chainsaw Massacre reboot, which is being produced by Evil Dead remake filmmaker Fede Alvarez under his Bad Hombre Films banner. Only a week into production, it would appear the studio was not quite happy with the work of directing duo Ryan and Andy Tohill, with Deadline reporting that they have been abruptly replaced by David Blue Garcia (Tejano). Shooting will reportedly begin from scratch once things gear back up.
The Witcher
It's been too long and we need to toss a coin to something, so this new behind-the-scenes take on The Witcher will no doubt have to be enough for now, even with filming on Season 2 finally back underway. As revealed via social media this week, Making The Witcher has popped up on Netflix to offer up a look at the work that went into bringing The Continent to life. And, if the below preview doesn't have enough Jaskier for you, look a little bit further for a more bard-approved take on the new release. Great, now the song is stuck in our heads again, and soon it will probably be stuck in yours too.

[blockquote-2][scripttag-0][blockquote-3][scripttag-0]
The Walking Dead
This week brought us a few new goodies for The Walking Dead franchise. First up is another look, albeit a short one, at the upcoming third series in the television universe, The Walking Dead: World Beyond, which is being billed as a two-season limited event and is set to premiere this fall on October 4th (right after the airing of the main series' Season 10 finale). On the video game side of things, this year's Gamescom festivities also revealed a fun-looking puzzler that smashes together the worlds of AMC's television series and the ever-so-peaceful Bridge Constructor. Have a look above and below for the respective trailers and keep an eye on this space for more updates on The Walking Dead ahead.
Creepshow
With Shudder reviving Creepshow for the modern era, it's only fitting we get a few more scary stories on the pages of a book a well. No, it's not a comic but rather an upcoming paperback featuring two stories titled Creepshow: The Taker. The book is written by Elley Cooper and is set to arrive on September 1st, a few short days away. Have a look below for a cover preview and head on over to Amazon for the official details or if you wish to pre-order.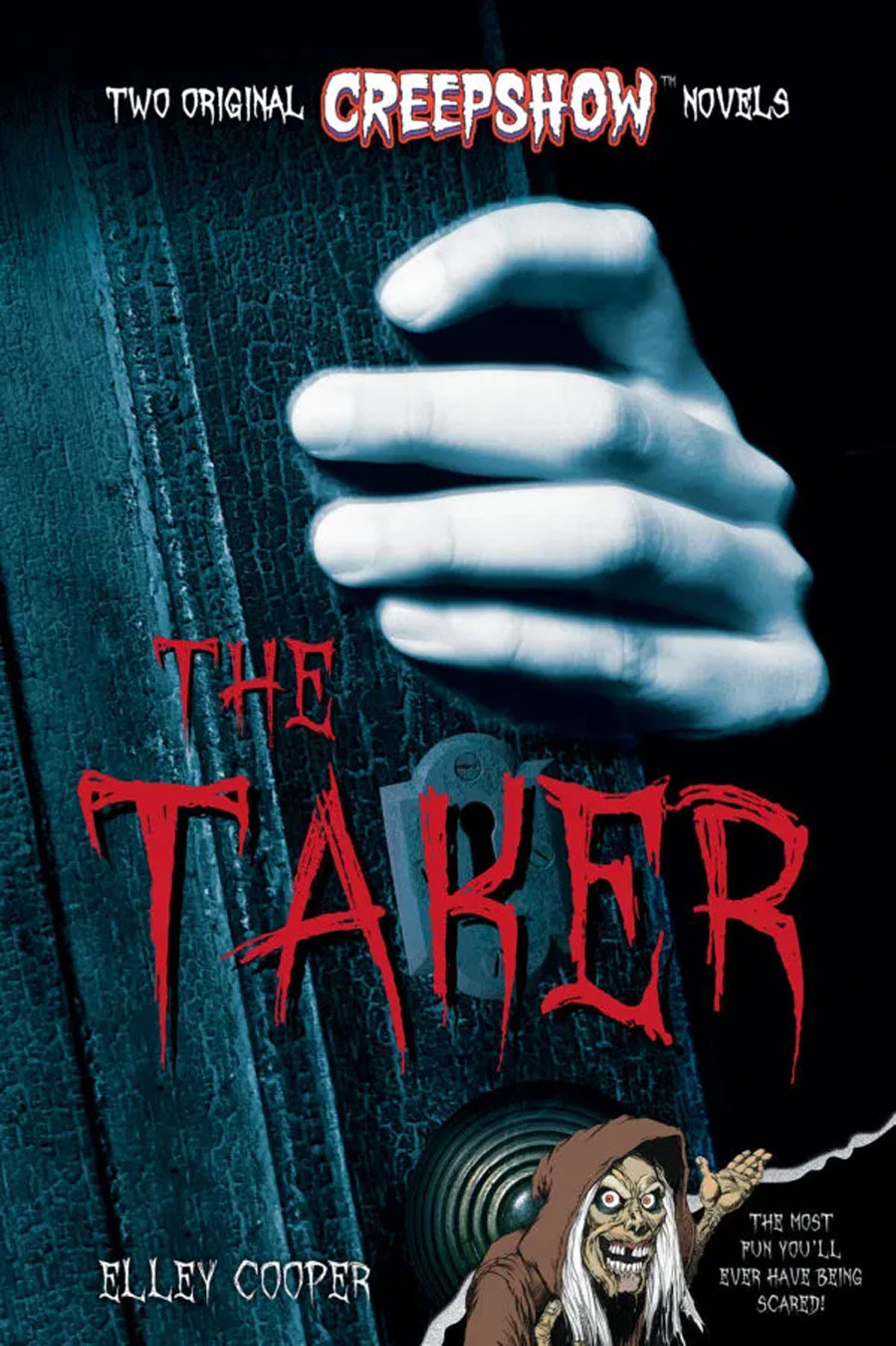 DOOM Eternal
Who wouldn't enjoy a little more of id Software's DOOM Eternal? Thankfully, more is on the way with an upcoming story expansion titled The Ancient Gods: Part One, available on October 20th. This week's Gamescom event brought us the official trailer for the upcoming DLC and you can check it out above. If you're all caught up, then all that's left to do is sit tight and get ready to rip and tear some demonic scum.
Little Nightmares
Another horror genre highlight of Gamescom 2020 was the full gameplay trailer for Little Nightmares II, a cute-but-horrific follow-up to Tarsier Studios' 2017 puzzle-platformer. The new preview shows off some great, spooky visuals and a similar style of fun to the last game. You can expect to get your hands on this one on February 11, 2021 for PlayStation 4, Xbox One, Nintendo Switch, and PC.
50 States of Fright
Whether or not it has caught on for you, mobile streamer Quibi is still producing content. Among the platform's continuing offerings is Sam Raimi's 50 States of Fright, which is set to premiere its second season on October 26th. With these upcoming new episodes, you can expect more of the show's simple premise: to tell horror stories based on local myths, urban legends, and folktales from all across the United States. In particular, Season 2 will focus in on stories from Colorado, Iowa, Missouri, and Washington. Be sure to check it out this Halloween season!
---
There is always plenty happening in the world of horror, so be sure to drop in next week for our next news round-up and remember to visit throughout the week for original content and other major news discussion as it happens. Stay tuned!