Weekly Horror News Round-Up October 3: Resident Evil, The Craft: Legacy, The Haunting of Bly Manor
Plus, Stranger Things 4 resumes production, Michael Dougherty signs on to direct the Nightbreed TV adaptation, Terrifier 2 gets delayed, and more.
By Chris Morse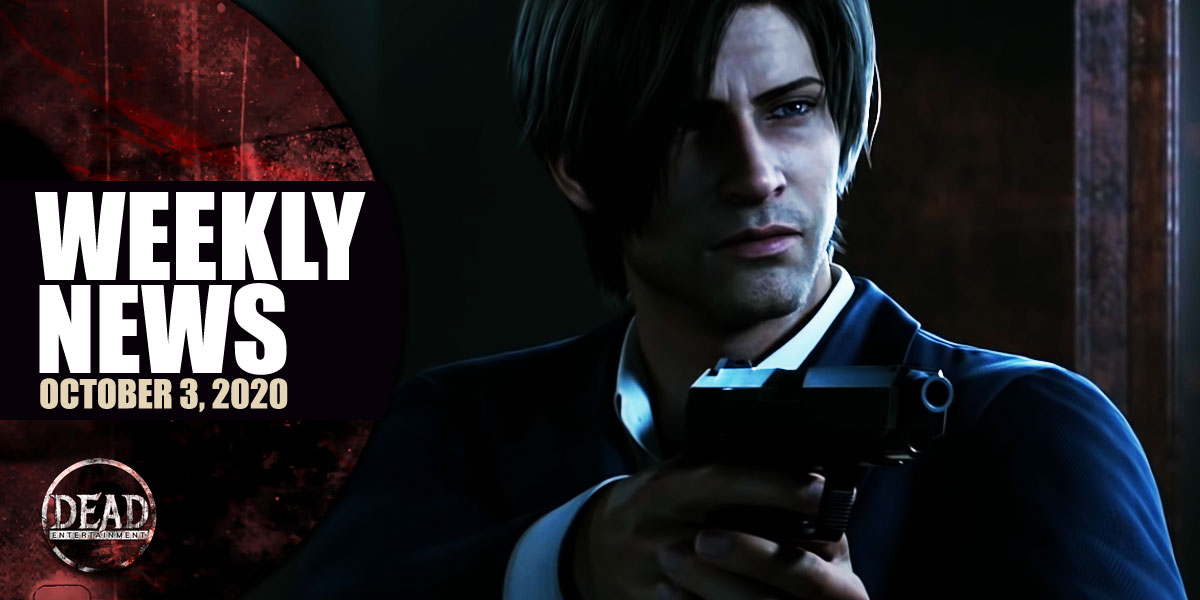 Welcome back to Dead Entertainment's weekly horror news column for this October 3rd edition. As usual, this easily-digestible round-up contains the latest news and notes, trailers, upcoming releases, and anything else we found fun or interesting throughout the week in horror. Here are the latest stories.
Resident Evil
A CG-animated Resident Evil series has been revealed, and it's going to be released on Netflix! After an early leak spoiled the surprise in the beginning of the week, Resident Evil: Infinite Darkness was made official as Capcom released the first teaser trailer for it, viewable just above. The series will follow Leon S. Kennedy and Claire Redfield of Resident Evil 2 renown, and will use the same actors as the recent hit remake (read our review). The project is helmed by Capcom's very own Hiroyuki Kobayashi, who is no stranger to the franchise after having produced several of the games as well as a few of the previous CG movies. There's no word yet on when this will be released, but at least we have our first look!
The Craft: Legacy
With the revealing of its official trailer and title, it would appear Blumhouse's new take on The Craft is not a remake at all, but rather a continuation of the rebooting variety. Starring Cailee Spaeny, Gideon Adlon, Lovie Simone, Zoey Luna, and Nicholas Galitzine, along with Michelle Monaghan and David Duchovny, The Craft: Legacy will follow a foursome of aspiring teenage witches who get more than they bargained for as they lean into their newfound powers. The film is written and directed by Zoe Lister-Jones, and will be released via on-demand October 28th, just in time for Halloween.
The Haunting of Bly Manor
We are just under one week away from Netflix inviting us into the foreboding halls of The Haunting of Bly Manor, and what better way to mark the occasion than the revealing of the opening sequence and episodes titles (well, all but one)? All but the eighth episode title has been revealed, which we presume is for spoiler/surprise-related reasons, but we'll take it nonetheless. Have a look at the full list below!

[blockquote-0]

Additionally, the official social media accounts for the series also unveiled the opening sequence of the show, and the overall vibe definitely hits the spot. See below for that reveal and be sure to mark your calendars for October 9th. You won't want to miss this.

[blockquote-1][scripttag-0]
Stranger Things
As speculated last week, production on the fourth season of Stranger Things is back in action, at least for now. As revealed by the show's official social media accounts, our favorite kids from Hawkins are returning to work on navigating the mysteries and dangers of the infamous Upside Down. It's no surprise that Stranger Things 4 has been on a bit of a hiatus thanks to the COVID-19 pandemic, and it could certainly shut down again if cases resurface on set, but it's refreshing to see studios put necessary protocols in place to get back to work safely. There's no word yet on when we could expect a release, but we presume marking our calendars for sometime in 2021 isn't off the table. Stay tuned!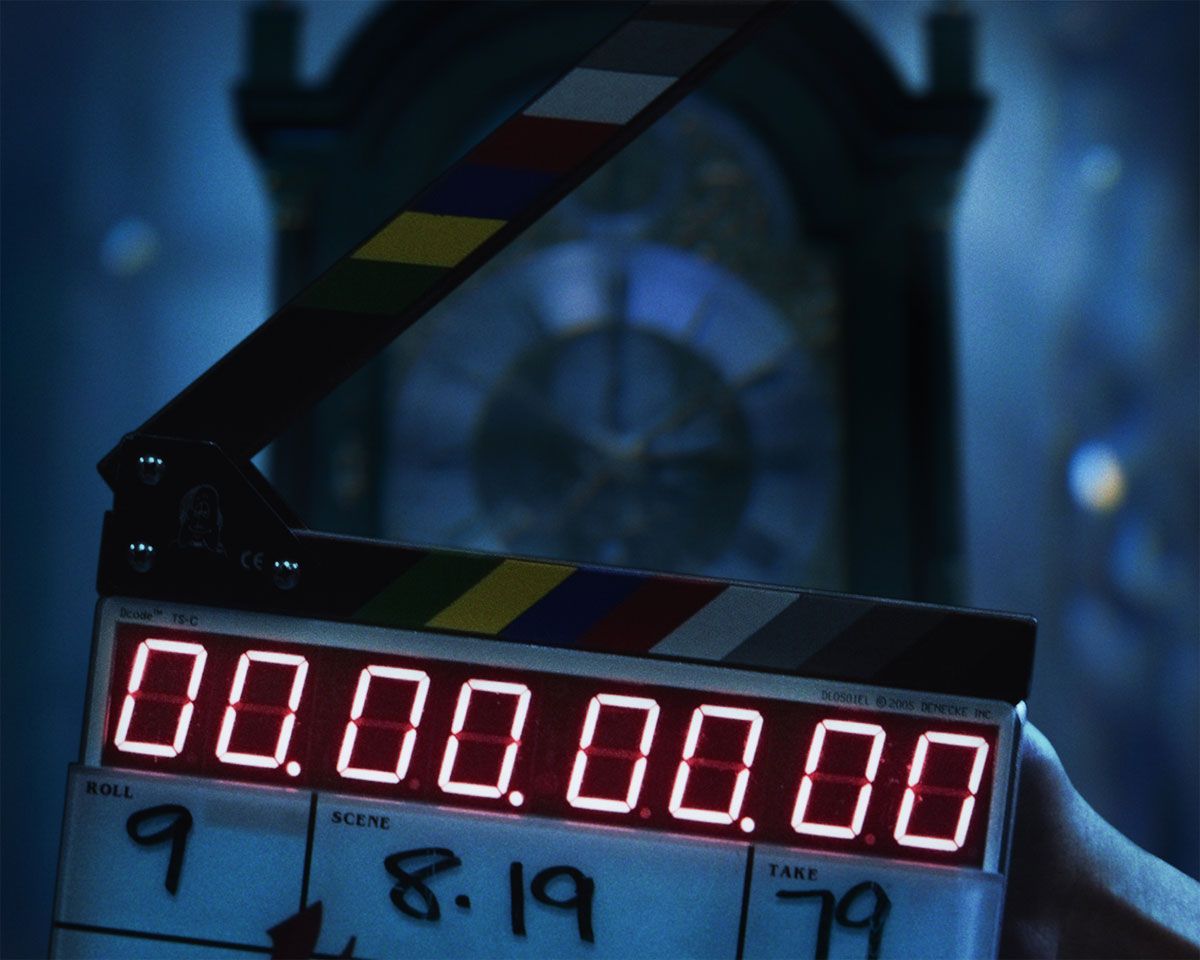 [scripttag-0][scripttag-0]
Nightbreed
In case you were itching for an update on the status of SYFY's upcoming Nightbreed television adaptation, this week delivered the goods with some news from Clive Barker himself. In a chat with ComingSoon.net, it was revealed that Trick 'r Treat and Godzilla: King of the Monsters filmmaker Michael Dougherty would be directing for the project. It's unclear at this time whether he will helm only the pilot, a few episodes, or the whole series, but it's an exciting announcement nonetheless. The story of Nightbreed follows the struggle of half-human, half-monster beings attempting to survive in a world where their home was destroyed and they were being persecuted for being of a different race. Be sure to follow along with us for updates in the months ahead.
Terrifier
We have some unfortunate, but not entirely unexpected, news on the Terrifier 2 front this week. According to an announcement from Damien Leone on the official Facebook page for the movie, the upcoming sequel has been delayed due to the ongoing pandemic. It looks like although progress on the movie has been steady, it was slowed down enough to push back completion to early 2021, and the team will still need to find distribution after that. Sad, but understandable! Starring David Howard Thornton alongside Lauren LaVera, Felissa Rose, Jason Lively, and Tamara Glynn, the film sees Art resurrected by a sinister entity and prompted to return to Miles County to hunt down and destroy a teenage girl and her brother on Halloween night. No release date is available at this time.
[blockquote-2]
The Witcher
We have no issue tossing a coin to some The Witcher updates pretty much any week, and this one hasn't disappointed us. Let's get the easy news out of the way first, which is that Deadline reports Basil Eidenbenz has been tapped to play the role of Eskel in Season 2, which was originally going to be handled by Thue Ersted Rasmussen, who had to opt out due to scheduling after production was delayed during the pandemic. More exciting, however, is that the eagle-eyed scoopers over at Redanian Intelligence have spotted some major clues indicating that a third season may quietly already be a go at Netflix. In particular, Season 3 has appeared on the official Writers Guild of America database with a 2020-2021 production time frame listed. In light of this information, there's a very good chance there is plenty more Geralt of Rivia on the way to whet our monster-killing appetites. Bring it on!
Diablo
Has it really been another quarter of a year already? Activision-Blizzard has released the latest quarterly developer update on the progress of its upcoming dungeon-crawling sequel, Diablo IV. This time, the team focuses in on skills, talents, and a Sorceress class feature, Enchantments, with a small footnote detailing some minor discussion on endgame progression. As usual, it's an interesting read that previews some broad game systems (including a literal skill tree) as well as a few specific early-version skill examples, which provide some insight into what direction the studio is taking with this title's overall game design. If you're all about the details like I am, be sure to give the full update a read to hold yourself over, because this one isn't headed our way for quite a while.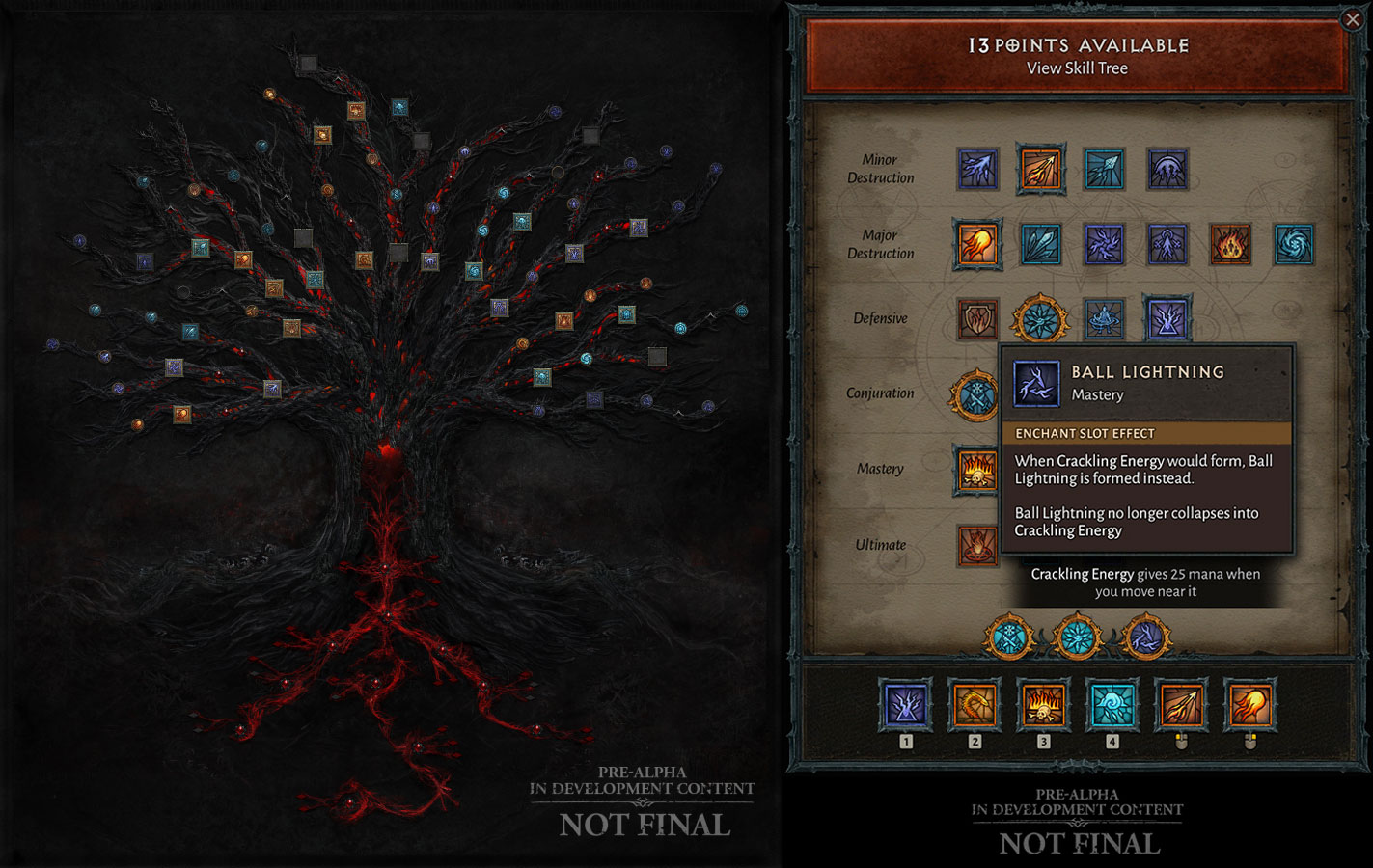 Locke & Key
Production on the Season 2 of Netflix's Locke & Key adaptation has finally resumed following pandemic-related delays, and we have some casting updates to get you back in the mood to explore Keyhouse Manor. As reported by Deadline, Season 1 recurring stars Aaron Ashmore and Hallea Jones have officially been bumped up to series regulars, while Brendan Hines (The Tick) has joined as a guest star for the new season. No premiere date has been revealed at this time, but with production finally back underway, at least it feels like this new season is actually on the way.
Silent Hill
It's not often we get any news on Konami's Silent Hill franchise these days, but we do have some kind of update this week for fans of the horror game series. In fact, the publisher has very quietly released a PC version of Silent Hill 4: The Room over on GOG.com, which is a DRM-free game store affiliated with The Witcher developers CD Projekt Red. The PC port retails for just $9.99 and should run on any modern operating system. No, it's not quite a new game to look forward to, but it's something, right?
Army of the Dead
This week also brought us a major update the anime spinoff series for Zack Snyder's upcoming Netflix zombie ensemble, Army of the Dead. All told, the cast of Army of the Dead: Lost Vegas just got a whole lot bigger. In addition to previously-revealed stars Dave Bautista, Ana De La Reguera, Tig Notaro, Omari Hardwick, and Ella Purnell, the series has added Joe Manganiello, Christian Slater, Harry Lennix, Ross Butler, Anya Chalotra, Vanessa Hudgens, Yetide Badaki, Christina Wren, Monica Barbaro, Jena Malone, and Nolan North. And, wow, what a list of names that is. The spinoff, which has yet to be given any kind of release window, will dive into the origin story of Dave Bautista's character, Scott, and his rescue crew's efforts to protect all they love during the first phases of the mysterious zombie outbreak in Vegas. Stay tuned for updates on both the movie and series ahead.
Remothered: Broken Porcelain
The upcoming sequel to survival horror title Remothered: Tormented Fathers is set to release on October 13th and the developers released a new story trailer to get you all caught up and primed for some scares. The title is set in the infamous Ashmann Inn, a haunted location full of mysteries to unravel. It will soon be available on PlayStation, 4, Xbox One, Nintendo Switch, and PC.
Xbox Games with Gold
As per usual each month, we have new free games selections for Xbox Games with Gold subscribers. This month, you will be able to get your hands on horror puzzler Slayaway Camp: Butcher's Cut from now through Halloween and Wales Interactive's survival horror title, Maid of Sker, between October 16th and November 15th. If you're already a member, these games will be downloadable at no cost and playable on the Xbox One, so why not give them a try?
---
There is always plenty happening in the world of horror, so be sure to drop in next week for our next news round-up and remember to visit throughout the week for original content and other major news discussion as it happens. Stay tuned!