Review: Resident Evil 2 is a Stellar Revival of Classic Survival Horror
The remake captures the spirit of the original and polishes it to perfection with a much-needed modern touch.
By Chris Morse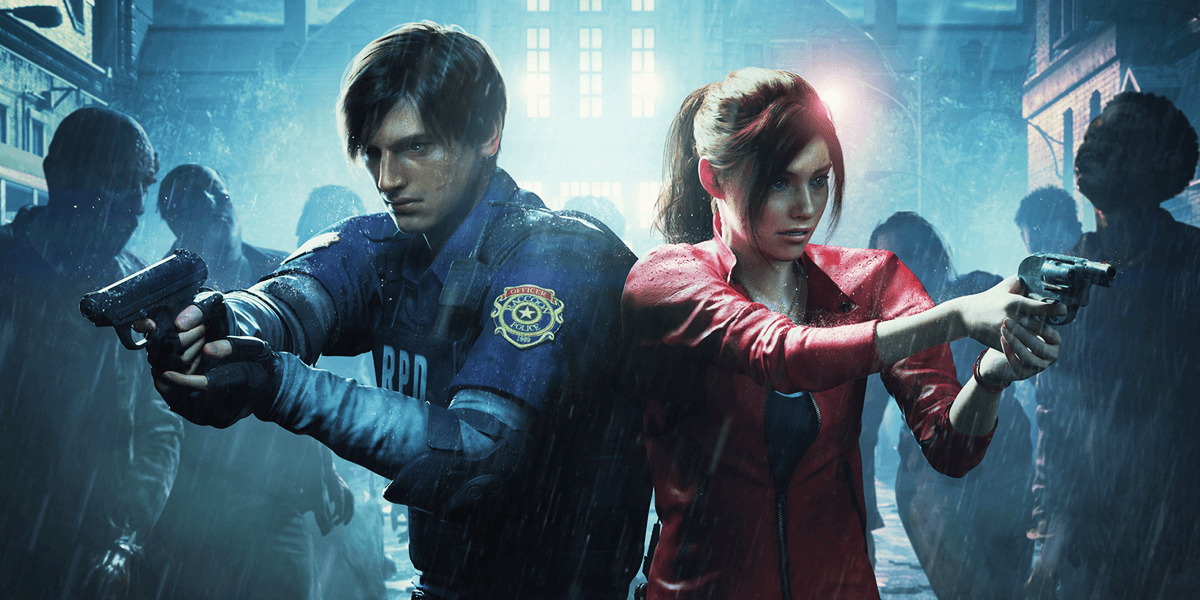 In 1998, the release of the original Resident Evil 2 gave me my defining experiences in both horror and video games. As a long-time gamer, dating back to my first childhood Nintendo Entertainment System, the Resident Evil franchise offered something more and something that would become incredibly special to me. Entering the world of survival horror, as the first game so eloquently put it, was the catalyst that kicked off a lengthy history of fandom, repeated playthroughs, writing, and website development, along with having the opportunity to become part of a larger community of like-minded fans. All of that culminates here, 21 years later, as I have the pleasure of writing about this brand-new remake on this ever-growing horror publication.
It's been the better part of a decade and a half since my first major website eventually closed its doors. At the time, it had evolved into a horror gaming site as a whole, but its foundation was always built atop Resident Evil, and the game that defined that series, in my opinion, was Resident Evil 2. These classic titles never had the best controls or overall gameplay, although those aspects are still something the broader community looks back on fondly, but the horror experience was beyond memorable, especially during an era of video gaming when studios were still exploring what was possible on the latest generation of consoles. Regardless, the franchise had some genuine magic and this title stood out from the rest.
That brings us here today to the Resident Evil 2 remake, which finally arrived after an exciting run that started with an initial development announcement in 2015. The project kicked into a higher gear when the title made its official E3 debut last summer and fans were eagerly awaiting its arrival ever since. To put it simply, this game is scary, bloody, great looking, and polished. Best of all, it captures the spirit of the original without being a simple retread of it.
First, let me just say that this game is gory. Its overall presentation is far from bright and vibrant, so when you do get a chance to take a closer look at the gruesome visuals, the impact of seeing it is really felt. Whether that is witnessing a torso being ripped in half or seeing a fallen officers' jaw separated from the rest of his head, the detail is tremendous and brutal. The bloodied halls of the R.P.D. speak volumes about the kind of danger your character is in at any moment while you play. Capcom went all out on getting that atmospheric touch right and it really pays off.
The narrative is fleshed out much more in this remake and its game design offers fans a blend of old and new in its layouts and progression, not to mention fresh scares that will startle you in all the right ways. The switch to a more modern over-the-shoulder view is a good one, though I completely understand why some fans were holding on to a sliver of hope that we would return to the old days of fixed camera angles and clunky controls. Even so, we have had over two decades of refined gaming experiences for the remake team to learn from and it plays just right with that in mind. It's also worth pointing out that it's not too friendly to the player either, as it can still be difficult to dodge enemies and keep your health in the green. The essence of Resident Evil 2 is alive and well, but this is a far more polished experience than any other playstyle might have been if they had taken a different approach.
The over-the-shoulder perspective is something this remake really takes advantage of in terms of ramping up the intensity. Monster placement and surprise attacks come to mind here, as situations such as dealing with Licker enemies and the Tyrant in a hallway at close quarters offer an in-your-face kind of terror that gets your blood pumping. At the same time, the atmosphere of traveling through the R.P.D. and the game's other locations is spot-on and successfully recaptures that feeling of being neck-deep in Raccoon City when all hell has broken loose.
There's a little something for everybody in Resident Evil 2 as well. While the base game offers several quality-of-life improvements, such as saving without restrictions, hardcore mode gives you a taste of the classic Capcom installments by forcing you to rely entirely on ink ribbons with auto-saving disabled. These improvements, however, are in themselves what make this game such an effective remake.
We can all admit the original had its share of clunky mechanics, especially with respect to controls and item management, but this modern presentation smooths them all out rather nicely. Yet, modern or not, this is still a successful revival of survival horror in a way that any fan could have hoped for ten years ago. Even with all of the player-friendly improvements, you will still struggle with ammo and find yourself in situations that stress your resources, much like in a classic Resident Evil game.
That brings us to the ultimate point of this review and I don't really need to spoil the game or reveal any additional details to get it into words. The Resident Evil 2 remake is the modern survival horror revival that fans have wished for while watching the franchise navigate a number of different ideas over the past several years, such as leaning heavier on the action or the first-person experiment of the most recent installment. This stellar effort proves there is a place in modern horror gaming for classic survival horror. All it needed was a solid foundation and a caring, dedicated team to execute it to perfection.
Is Resident Evil 2 a perfect game? How many really are? The original was not and it would be a bit much to call this remake flawless, but it is a damn good game that represents more than just a fantastic experience on its own. This remake represents Capcom taking its flagship series back to its roots and showing how the series should have evolved from the get-go. It proves there is a place in modern gaming for the franchise's classic blend of puzzles and monsters, all while finding a way to feel fresh in a pop culture universe saturated with zombies, apocalypses, and everything in between.
The Good
A modern playstyle and photorealistic graphics blend together to create a fresh survival horror experience that successfully recaptures the feel and atmosphere of playing the original game over twenty years ago. The remake tells a more cohesive story and it's clear that Capcom put a great deal of care into taking it seriously. Yes, even the giant alligator.
The Not-So-Good
The split campaigns are a little less robust than they used to be in terms of making each route feel like its own must-play experience, but having a more condensed "2nd run" does complement your first scenario run rather well. The user interface and its menus could also use a few improvements, but that is not a deal-breaker at all.
Resident Evil 2 made this long-time fan once again feel there could be new life in the future of this franchise, recapturing the essence of what made Capcom's world of survival horror so special to me for the better part of my time playing video games. When this remake was announced, it was easy to wonder how it would look and play, but now that I've had the chance to get my hands on it, I can confidently say this: Damn, they really pulled it off.
So... is Resident Evil 3: Nemesis next? I don't know what the future holds, but just imagine being chased by Nemesis through the streets of Raccoon City with the modern style and photorealistic graphics of this remake. Where do I sign up? Kudos to Capcom for bringing back survival horror in a big way.