Golden Joystick Awards: Resident Evil 2 is the Fan-Voted Ultimate Game of the Year
The survival horror title took home top honors as Days Gone and Devil May Cry 5 also earned some praise.
By Chris Morse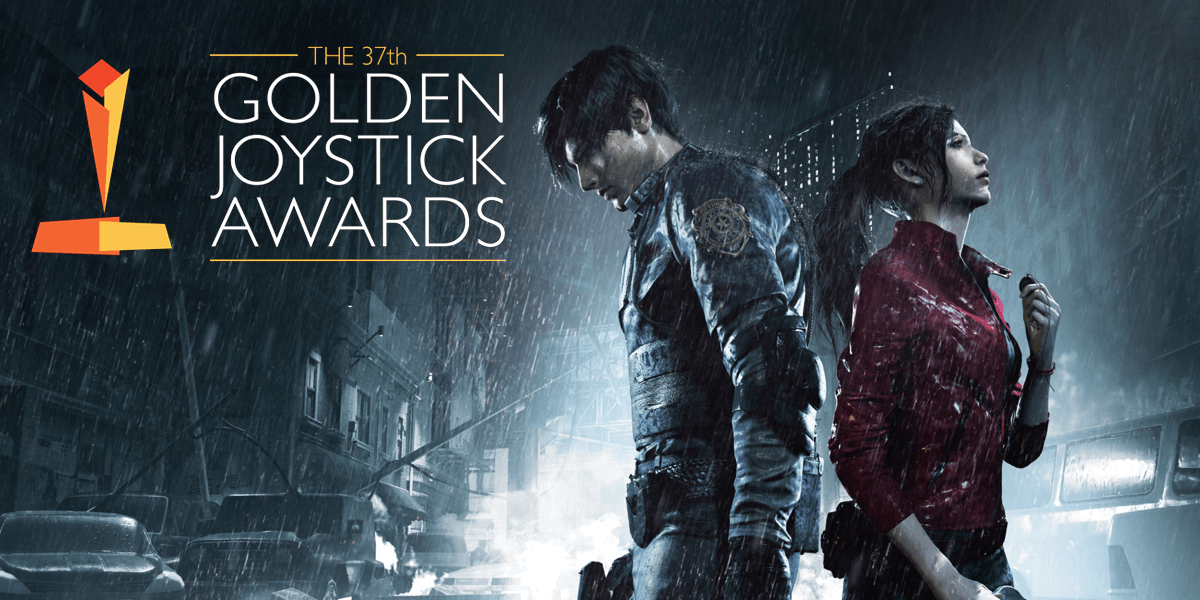 The 37th annual Golden Joystick Awards took place yesterday and the people have spoken: Capcom's Resident Evil 2 remake is your Ultimate Game of the Year (read our review).
When a title arrives as early as January, it's typically difficult for it to make a splash at the end of the year but voting fans did not overlook the survival horror reimagining one bit. The title also took home the award for Best Audio, which is hard to argue with given the vivid and often grotesque sounds that can be heard as you explore the Raccoon Police Department.
The Golden Joystick Awards originated in the U.K. but the voting public has since expanded to the entire online space, where anybody can choose their top picks for each category. While this ceremony is indicative of the broader public, December's Gaming Awards tends to be the bigger event, often featuring game announcements and trailers on top of more rigorously chosen selections. Still, it's nice to see a horror game earning some major accolades from the gaming community.
As for other categories, a couple more games in our wheelhouse also took home some honors, with Bend Studio's Days Gone winning Best Storytelling and PlayStation Game of the Year. Capcom also had a second showing with Devil May Cry 5 getting the nod for Best Visual Design. If killing zombies and fighting demons in style are up your alley, this was definitely a great year for you.
If you are late to the party on any of these titles, you can grab up Resident Evil 2 on PlayStation 4, Xbox One, and PC, while Devil May Cry 5 is available now on the same platforms (PlayStation 4, Xbox One, and PC). Finally, Days Gone can be grabbed up exclusively for the PlayStation 4.