Stranger Things Cast and Co-Creator on Season 3 Themes, Dustin-Steve Bromance
David Harbour also talks about his character's struggles with raising Eleven as a single dad.
By Chris Morse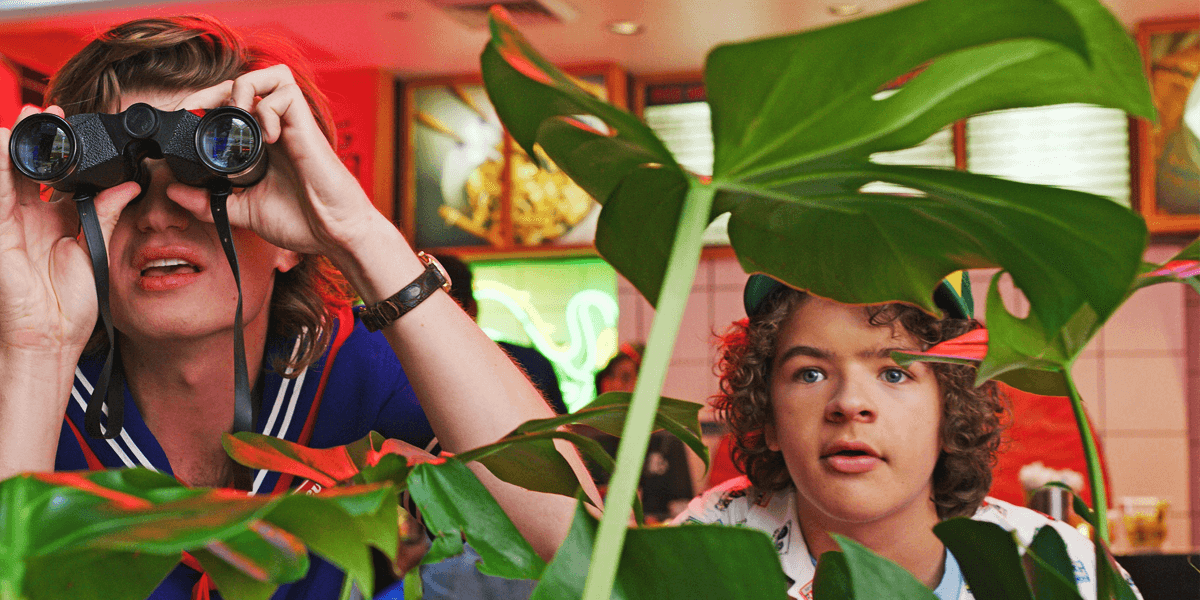 We are less than two months away from the return of Stranger Things and it's difficult to deny the hype. The series is fresh off the release of its very own "The Upside Down" LEGO set, with a number of spinoff novels and comic books on the way as well. If that wasn't enough, we also have a retro-style video game debuting the same day the show returns. Basically, Netflix is going all-out to get Hawkins on everybody's minds in a big way going into this summer.
What can viewers expect from Stranger Things 3 in particular, though? A few things, according to a recent EW discussion with a handful of select individuals related to the show. For starters, series co-creator Matt Duffer offered a broader preview of the new season and its themes.
We wanted to explore the theme of change. The season takes place during the last summer before high school. The kids are growing up, and that transition is going to be messy and awkward and painful. Are they able to grow up without growing apart? Eleven closed the Gate, but the Mind Flayer is still alive in the Upside Down. It will find another way into Hawkins.… It's just a matter of time.
On the character level, David Harbour, who plays Chief Jim Hopper, is going through his own struggles as a single father while raising Eleven, who is now in a relationship with Mike. It sounds like he will be getting a little help from Winona Ryder's Joyce with respect to navigating these uncertain times. Plus, it sounds like Hopper's going to be getting some well-needed physical activity as well!
It thrusts him into a discussion with Joyce. She's able to offer me some advice on how to deal with being a single parent and how to, like, you know, stop being so damn controlling. This season, Hopper does a lot of really big, like, action-y things, but he's fatter than you've ever seen him and less capable of hurting people, but a little more capable because he's just like a big elephant.
Finally, the obvious question on everyone's minds is whether we'll see more of the Dustin and Steve bromance in Season 3. Of course it will, says Dustin actor Gaten Matarazzo. "That's what I really like about Matt and Ross: They know what fans like and they roll with it."
Stranger Things will return with its third season, titled Stranger Things 3, on July 4th, 2019. Be sure to stay tuned for all of the latest updates on the show right here on Dead Entertainment.