Rumor: Tony Todd Returns in Jordan Peele's Upcoming Candyman Reboot?
If true, this news still remains officially under wraps, but reports are indicating the actor was brought back for the new movie.
By Chris Morse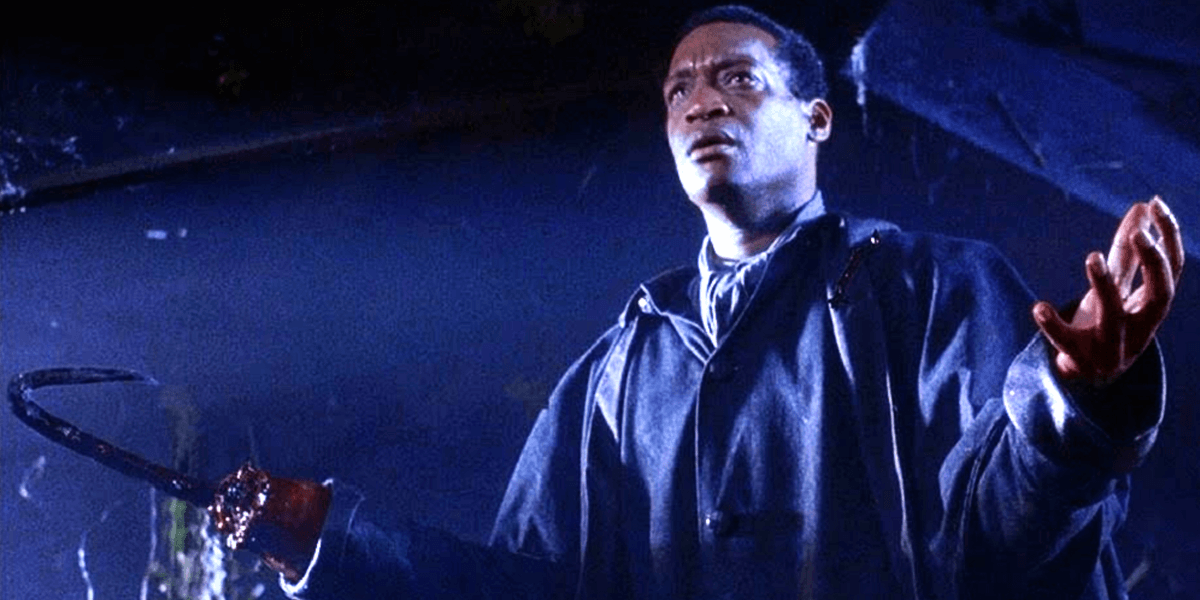 Having just wrapped filming, now is certainly a great time for scoops on the upcoming Jordan Peele-produced Candyman movie, which is often described as a "spiritual sequel" to the original. Fortunately, a big one may have gotten out there via Bloody Disgusting with reports indicating that the original Candyman himself, Tony Todd, may be reprising his role in this new film.
Although the report is pretty vague and there is a definite lack of certainty in the reveal, the veteran horror actor's appearance would certainly make sense given his earlier comments about wanting to be involved, even expecting a call about a contract for it at one point. Add in Peele's desire to respect the original film while bringing this project to life and this is more than plausible.
It goes without saying that one of the most important ingredients for getting any reboot or reimagined sequel right is respecting the history of the property and an appearance from Todd would certainly accomplish that, especially if it's a larger role. This report is far from confirmed at this time, but should these rumors pan out to be true, you can bet we'll have an update for you when it happens.
Candyman, described as a "spiritual sequel" to the original, will take place in the same Chicago neighborhood made famous by Tony Todd's chilling rendition of the urban legend, Candyman, otherwise known as Daniel Robitaille. The film will be directed by Nia DaCosta with a screenplay jointly written by Peele and Win Rosenfeld. MGM is producing and financing the film.
Starring in the film is Yahya Abdul-Mateen II (Aquaman), Teyonah Parris (Chi-Raq), Nathan Stewart-Jarrett (Misfits), and Colman Domingo (Fear the Walking Dead). The cast also includes Rebecca Spence, Christiana Clark, Brian King, Kyle Kaminsky, Carl Clemons-Hopkins, and Cedric Mays. Tony Todd has expressed interest in being involved in some way, but nothing has been confirmed at this time.
Production on Candyman has just wrapped with a target release date of June 12th, 2020. We will be sure to provide you all of the latest details on this project here on Dead Entertainment.