Weekly Horror News Round-Up July 3: Candyman, Fallout, Into the Dark
Plus, upcoming additions to Resident Evil Resistance, a premiere date for HBO's Lovecraft Country, and more.
By Chris Morse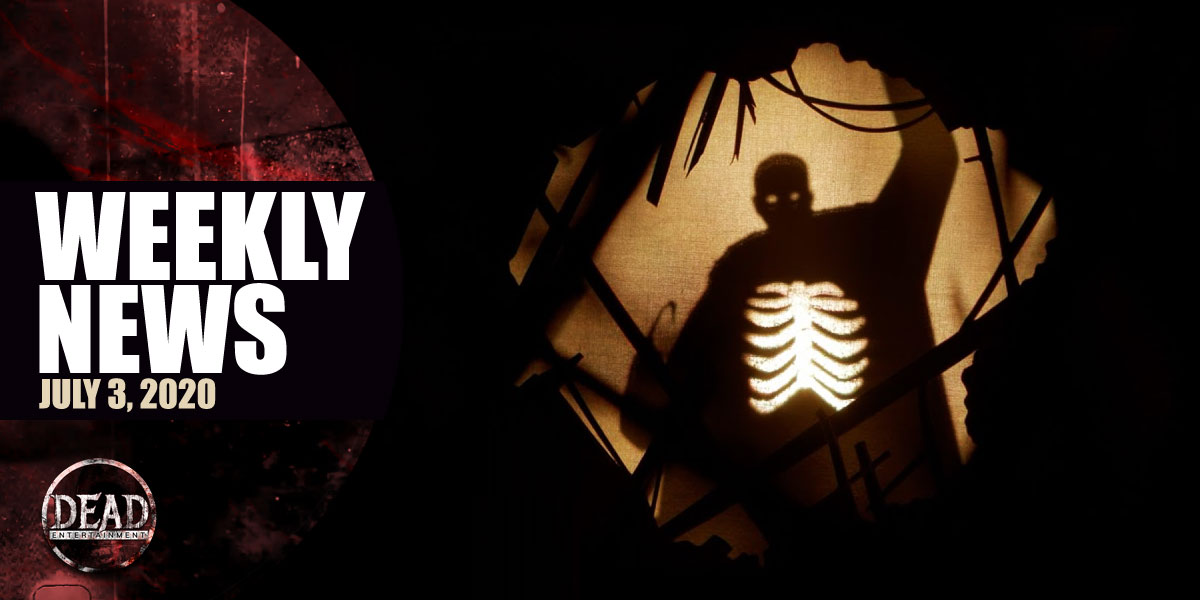 Welcome back to Dead Entertainment's weekly horror news column for this July 3rd edition. As usual, this easily-digestible round-up contains the latest news and notes, trailers, upcoming releases, and anything else we found fun or interesting throughout the week in horror. As we get ready to celebrate another Independence Day, we've managed to scrounge up a few genre stories to help pass the time.
Candyman
While the prolonged wait for Nia DaCosta's fresh, modern take on Candyman, produced by Jordan Peele, can't reach its end soon enough, we have a new promo video to tide us over until the current September 25th premiere date. While there's no guarantee that date will stick, we can still hope! Either way, the new spot mixes in the haunting but fantastic teaser the filmmaker released a couple of weeks ago. Give it a watch above and let's keep our fingers crossed for that September debut!
Fallout
Westworld creators Jonathan Nolan and Lisa Joy have officially set their sights on the Fallout franchise for their next big project. News broke late this week that Amazon has greenlit the development of a show based on the video game series with a pretty strong commitment in place to order it to series. As the name might imply, the games are set in a post-nuclear war America and follows those left trying to survive the ruined wasteland. The franchise includes numerous games as well as the massively-multiplayer online Fallout 76. Bethesda Game Studios and Bethesda Softworks are both on board for the development of this television adaptation, but no other specific details are available at this time. Stay tuned in the months ahead for more information as it becomes available!
Into the Dark
Hulu's Into the Dark horror anthology is gearing up to get patriotic later this month with its July 17th installment, "The Current Occupant." This week brought us the official trailer for the episode, which is directed by Julius Ramsay and based on a screenplay by Alston Ramsay. Laying on the symbolism rather thick, this installment follows a man in a psychiatric ward who has come to believe he's the President of the United States and the subject of a diabolical political conspiracy. The cast includes Barry Watson, Sonita Henry, Marvin "Krondon" Jones III, Lilli Birdsell, Kate Cobb, Ezra Buzzington, and Joshua Burge. With the coronavirus pandemic still underway, we are unsure how many more episodes we will be getting before there is a lull in releases. This could possibly be the last one for some time until production picks back up. We'll have to wait and see.
Resident Evil Resistance
Capcom's Resident Evil Resistance multiplayer spinoff, released alongside the Resident Evil 3 remake, is still going strong and late this week the studio released an updated roadmap detailing some of the content additions on the way. Available now are the prison map as well as playable characters Jill Valentine and Nicholai Ginovaef, Survivor and Mastermind respectively. Coming in July is a host of goodies such as skins, gestures, voice lines, and more. August will bring players a remixed version of the Uptown map as well as a few yet-to-be-revealed new additions, and the same goes for September. Check out the image below for complete details and get caught up.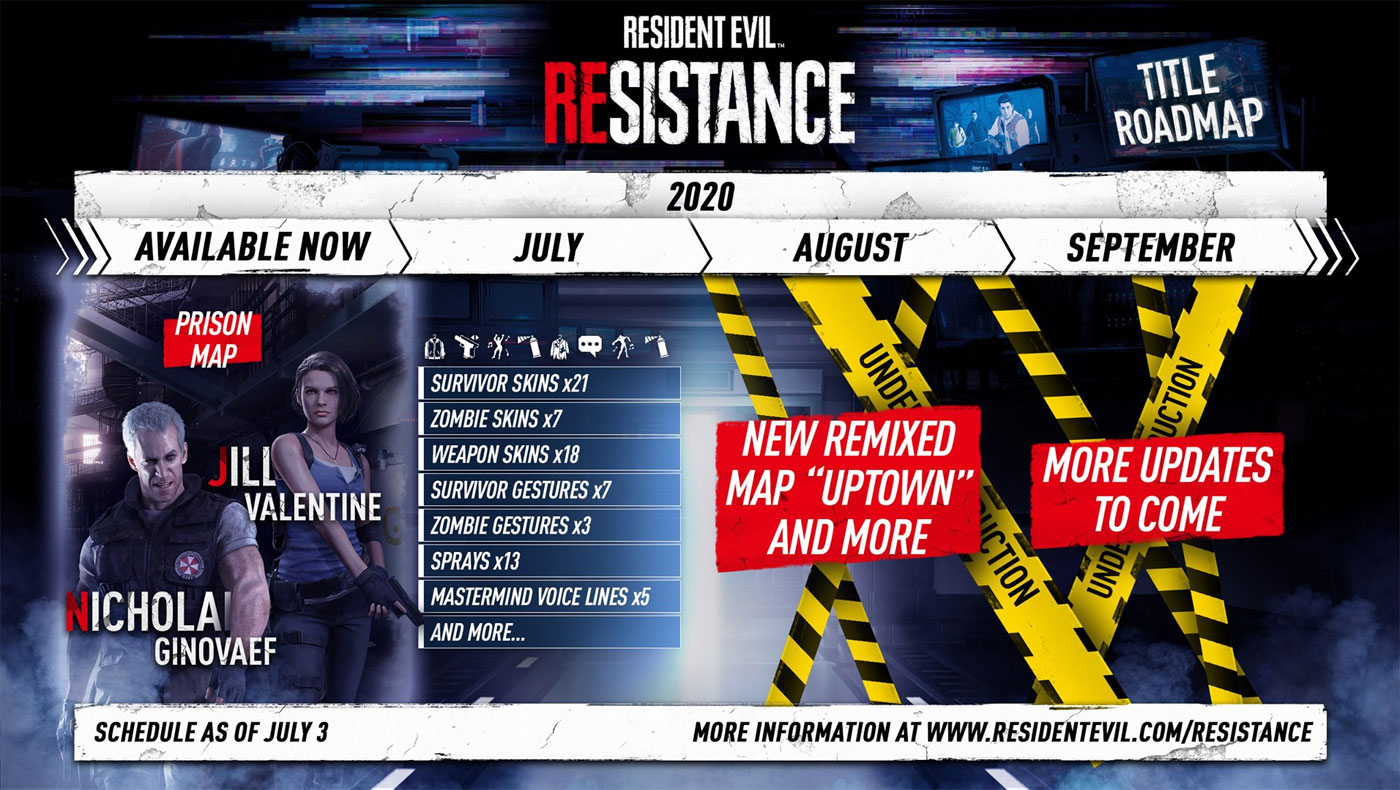 Diablo
Blizzard is celebrating the 20th anniversary of its beloved dungeon crawling game, Diablo II, and at least one of the new reveals will get you feeling like quite the lord of hell. Take, for instance, this premium Diablo, Lord of Terror 10" bust, which is now available for pre-order at the hefty price of $139.99. It might be a little pricy, but it's hard to deny how damn cool it is. Shipping is still some time off, with current estimates expecting the items to go out by January 21, 2021. Check out the image below and if you're interested in adding this one to your collection, head on over to the Blizzard Gear Store.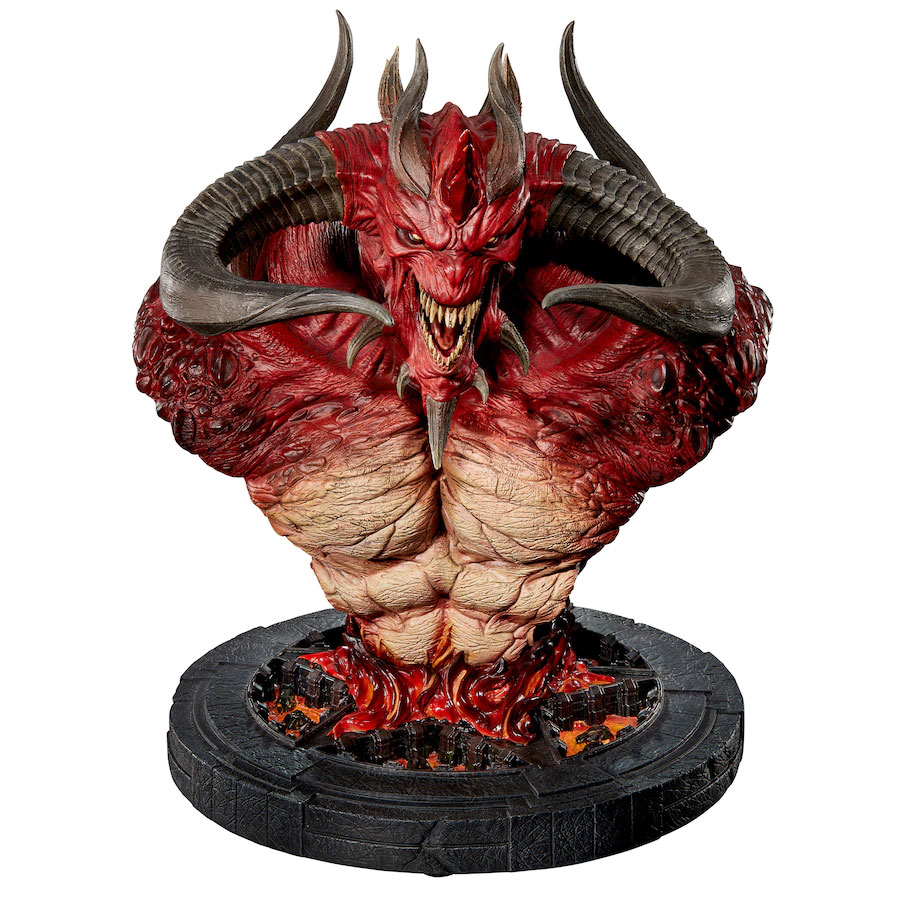 Lovecraft Country
HBO's upcoming new series from executive producers J.J Abrams and Jordan Peele, Lovecraft Country, is set to make some waves when it debuts and we now officially have a premiere date to look forward to, which is Sunday, August 16th at 9 PM. Set in the 1950s Jim Crow era and complete with supernatural terror, this story looks to combine a deadly mix of racial drama with monsters that could be taken right out of the works of H.P. Lovecraft, which is quite the deliberately ironic choice given the indubitably racist history of the writer himself. Be sure to keep an eye on this space for any further trailer or other goodies ahead of the big premiere.
Little Hope
Although the next installment of Supermassive Games' Dark Pictures Anthology, Little Hope, was pushed back to the fall due to the ongoing coronavirus pandemic, the studio has been forging ahead on development and released a first-look gameplay video to help keep the interest rolling. Give it a watch above, and in the meantime, you can still check out the first game in the series, Man of Medan, on PlayStation 4, Xbox One, or PC.
---
There is always plenty happening in the world of horror, so be sure to drop in next week for our next news round-up and remember to visit throughout the week for original content and other major news discussion as it happens. Stay tuned!