Emma Roberts Arrives at the Murder House in American Horror Story: Apocalypse
It looks like at least one member of the coven has a reason to visit this haunted house.
By Chris Morse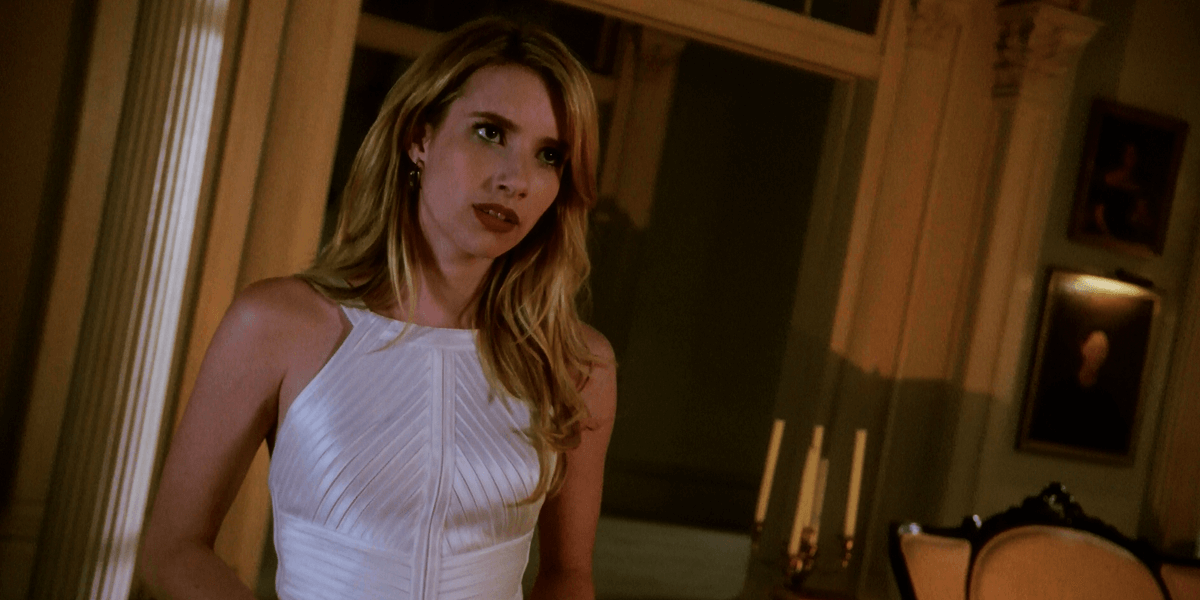 The Murder House is beginning to look like a very important location for the upcoming season of American Horror Story. While this season is indeed being billed as a crossover between the earlier Murder House and Coven stories of the series, it wasn't obvious until recently that we might be on location in the haunted house once again.
As was previous revealed, the antichrist baby, now known as Michael Langdon, will be key in bridging the gap into the Apocalypse and it was anybody's guess how the coven of witches might tie in, but now that most of the major characters from Murder House have also been confirmed to be returning, including a few stars who are pulling double duty, we at least know that the Harmon family and some of their ghostly acquaintances have their own roles to play in the new season.
To further fuel the speculation, a new Instagram post from actress Emma Roberts shows her Coven character on location outside of the Murder House as well, which can be confirmed by comparing this photo to shots from season one. The outside seems to be covered in debris as well. Whether that has something to do with the events unfolding in Apocalypse or is simply because of the house being abandoned for some time is still up in the air.
Check out that new behind-the-scenes photo from the location below.
[blockquote-0]
Might we be seeing other members of the coven find their way to this haunted house as well? This seems likely and further supports our theory that the witches may be playing a more heroic role in stopping or putting an end to the evil behind the apocalypse as opposed to contributing to it.
We will have to wait until September 12th to find out, however, when American Horror Story returns with its next story, Apocalypse.