Weekly Horror News Round-Up February 29: Candyman, American Horror Story, Clarice
Plus, The CW's The Lost Boys adds to the cast, Creepshow's first season is heading to AMC, a Diablo IV quarterly update is summoned, and more.
By Chris Morse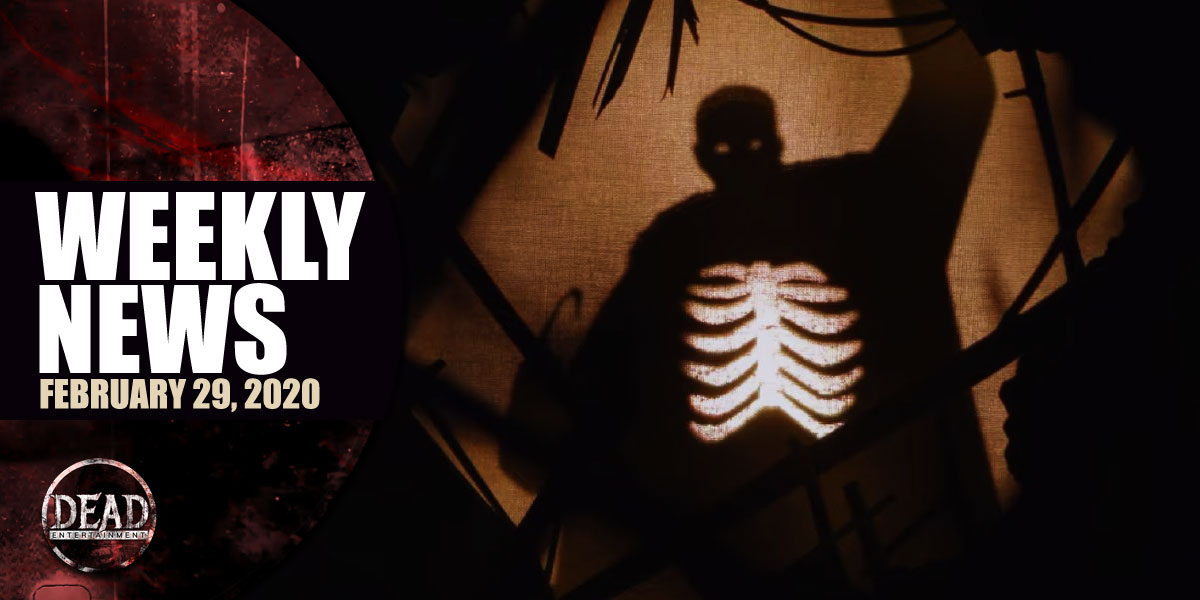 Welcome back to Dead Entertainment's weekly horror news column for this February 29 edition. As usual, this easily-digestible round-up contains the latest news and notes, trailers, upcoming releases, and anything else we found fun or interesting throughout the week in horror. This week started off on the slow side but ended with a bang, including some big news for Candyman and American Horror Story. That being said, let's get to it!
Candyman
This week finally brought us the first official trailer for producer Jordan Peele's modern reimagining of Candyman, which is directed by Nia DaCosta. While we still don't know if horror icon Tony Todd is set to make an appearance in this film, it is looking all-around fantastic as the production team at Monkeypaw seems to have absolutely nailed the tone and vibe of the trailer. We are really looking forward to this one when it hits theaters on June 12, 2020.
American Horror Story
The theme of the upcoming tenth season of American Horror Story still remains firmly under wraps, but series creator Ryan Murphy offered the biggest reveal yet with an introduction to the full cast. Notable among the list are returning mainstays Sarah Paulson and Evan Peters, along with the franchise debut of none other than Macaulay Culkin! Also appearing in the new season are Kathy Bates, Leslie Grossman, Billie Lourd, Adina Porter, Lily Rabe, Angelica Ross, and Finn Wittrock. The reveal video is set over the backdrop of a shoreline, but no other details are known at this time apart from the fact that the anthology horror series will continue at least through Season 13. More updates to come soon!
[blockquote-0]
Clarice
CBS' upcoming sequel spin-off to The Silence of the Lambs, titled Clarice, has found its leading lady in Rebecca Breeds (The Originals, Three Summers). She will play the titular role of Clarice Starling in a story set one year after the events of the iconic film and novel, diving deeper into the untold personal story of the FBI trainee who took down Buffalo Bill. Only a pilot episode is moving forward for now, with the show not yet picked up for a full series order, but more updates should follow before long.
The Lost Boys
The CW's updated attempt at getting a pilot for its The Lost Boys series off the ground is continuing with the recasting of three major roles. Branden Cook (Industry) will play the older brother, Garrett, while Lincoln Younes (Grand Hotel) and Ruby Cruz (Castle Rock) will play the parts of Benjamin and Elsie, respectively. Benjamin will be the leader of the town's vampire gang, originally named David and played by Kiefer Sutherland in the movie, and Elsie is a retooled version of the film character Star. The new pilot will have about a 40% rewrite of the script, but further details are not yet known at this time.

[relatedArticle-0]
Creepshow
If you haven't yet had the chance to check out Shudder's Creepshow, the horror anthology series is set to make its non-streaming debut later this year on AMC ahead of the digital launch of its second season, according to Deadline. The decision is part of AMC Networks' (which owns Shudder) strategy of streamlining content between its portfolio of linear channels and digital services. Judging by this announcement, it's a safe bet we might see the next season of the series later this year or in early 2021! We'll keep you posted about a release date as we learn more.
Diablo
Activison-Blizzard has shared the first of hopefully not too many quarterly developer updates for its upcoming horror-based action RPG, Diablo IV. This one features discussion from lead UI designer Angela Del Priore on the interface, controller support, and cooperative play, as well as a segment on monster families and the design of Cannibal Tribes from senior encounter designer Candace Thomas. A few key takeaways are that controller support will be a go even for PC, players will be able to remap anything (including left-click), the UI will be optimized for couch co-op, and an overall preview of what to expect from the game's wide variety of enemies. Be sure to check out the full update for specific details as well as a handful of images we have included for you just below.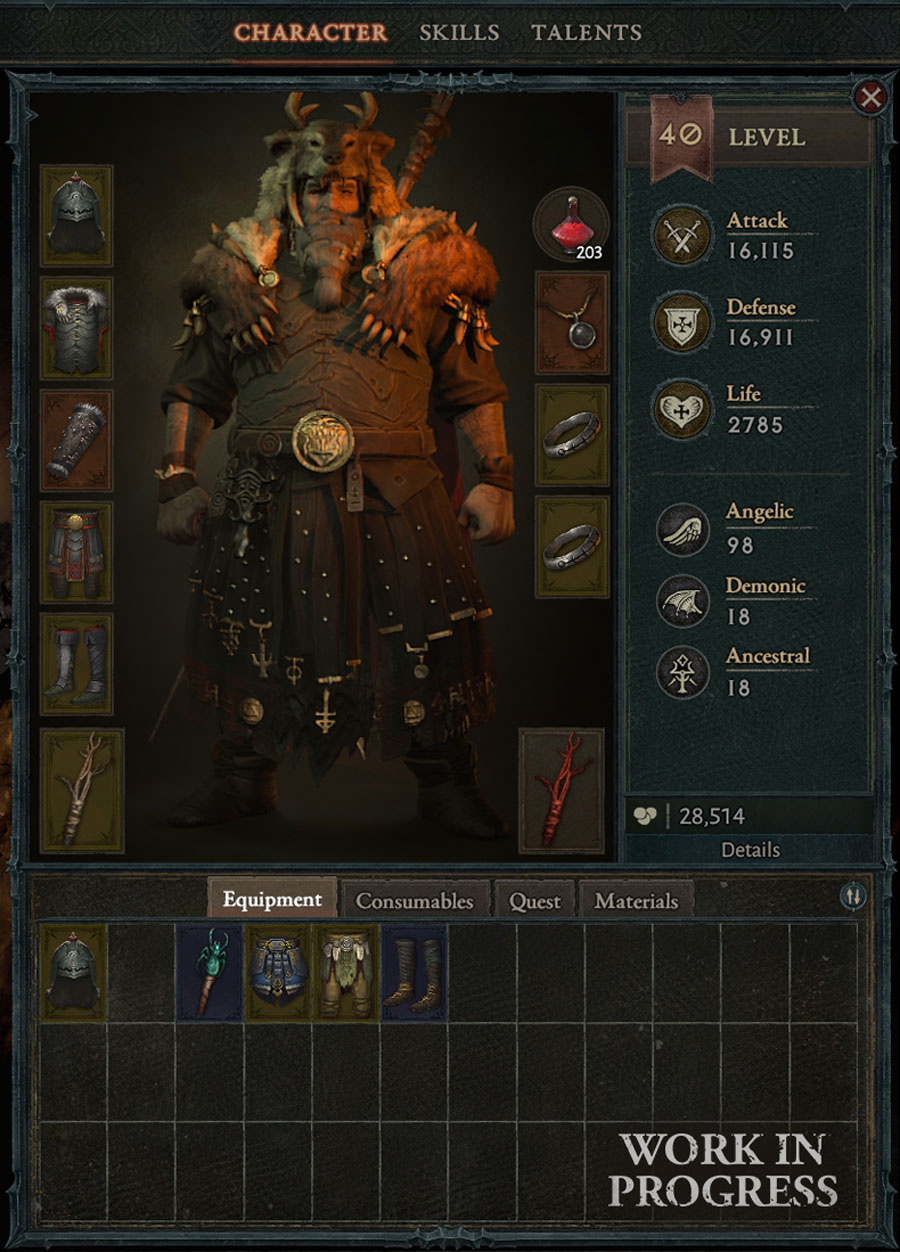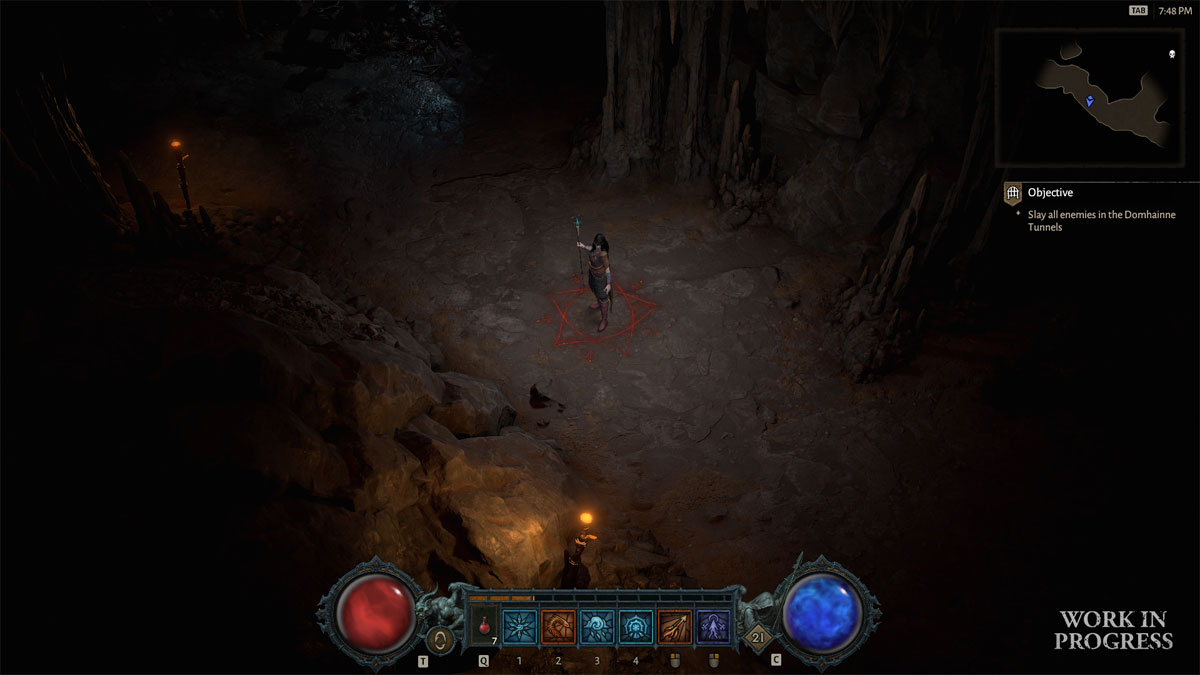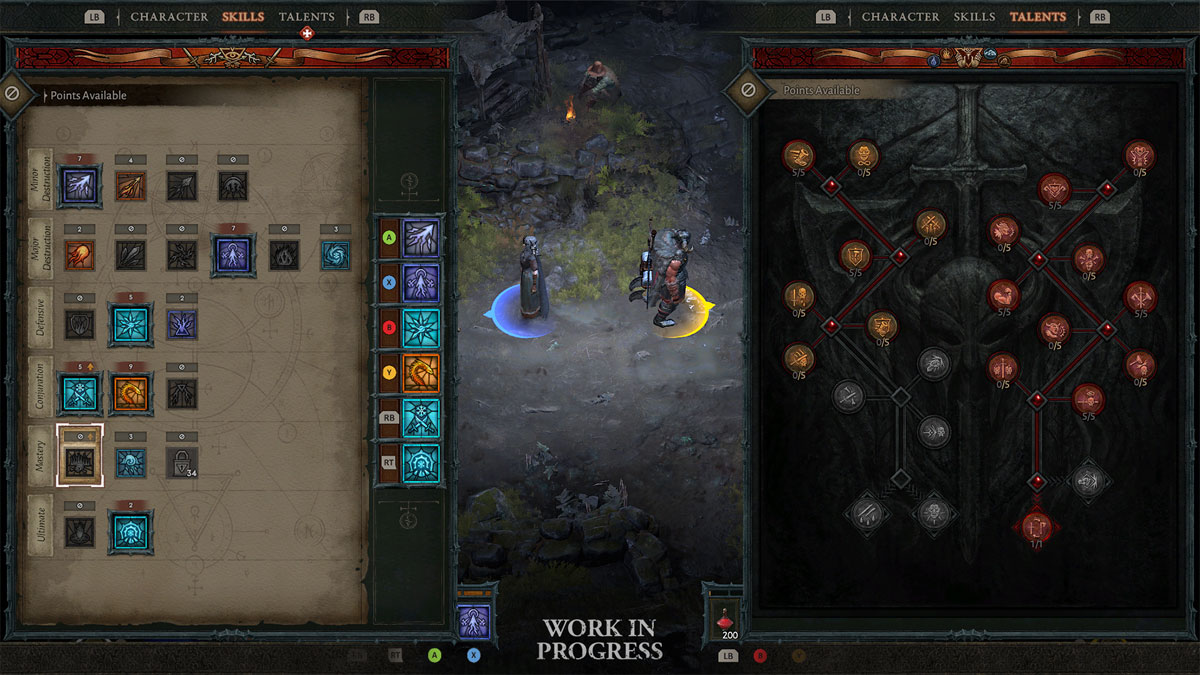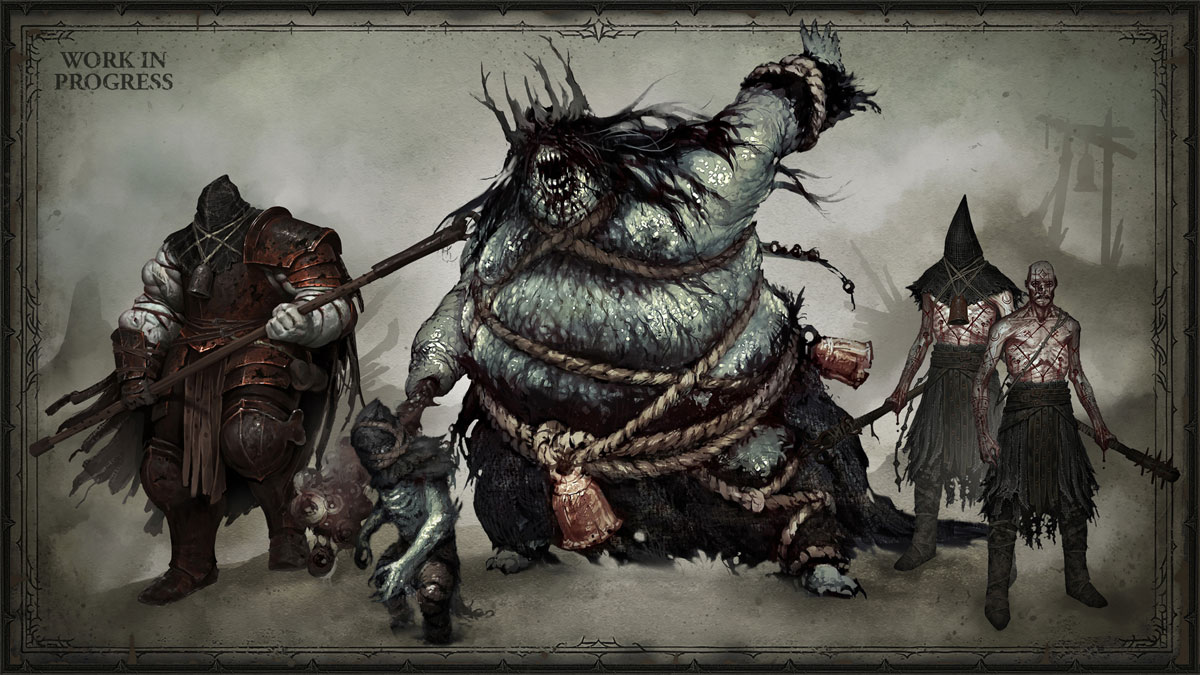 Resident Evil 3
Similar to what Capcom did for Resident Evil 2 with its one-shot demo, fans will get a brief taste of the highly-anticipated Resident Evil 3 remake through its own demo very soon. It will hopefully include at least one encounter with Nemesis, the fearsome bio-weapon that will stalk and terrorize you throughout the game, but there's a good chance this pivotal moment will be saved for the full game experience. With the title releasing on April 3, 2020, you can expect this demo to drop at any moment!

[blockquote-1][scripttag-0]
Day of the Dead
SYFY has ordered a 10-episode series based on George A. Romero's Day of the Dead, according to Deadline. Given the success of the Creepshow television series, it appears as though the network is following suit with its own throwback horror effort. While this is certainly not the first attempt at rebooting the classic film, with previous efforts proving to be lackluster at best, here's hoping this adaptation brings something more to the table. Beyond this announcement, there isn't much else to report on at this time, but we'll keep you updated about its progress ahead!

[relatedArticle-1]
The Witcher
Sadly, Mark Hamill will not be playing the role of Vesemir in The Witcher television series, despite the pleas of fans and the actor entertaining the possibility on Twitter, but we are more than happy to give Kim Bodnia (Killing Eve) his fair shot given how much we love this show. Netflix announced the casting Friday afternoon, introducing the character as the Continent's "oldest and most experienced Witcher." Production on the new season is currently underway, but fans shouldn't expect a Season 2 premiere until sometime in 2021. We will, of course, keep you posted on every update along the way.

[blockquote-2][scripttag-0]
Spawn
Toy Fair 2020 wrapped up earlier this week in New York City and fans of Spawn will be pleased to know series creator Todd McFarlane is planning to launch a crowdfunding campaign. He hopes to successfully fund and bring back his first line of Spawn action figures from the '90s, but intends to update them to a more modern and aesthetically-pleasing design. Have a look at the embedded video below, which shows the announcement for this upcoming Kickstarter and showcases a prototype of the new Spawn figure.
Into the Dark
The upcoming Saint Patrick's Day episode of Hulu's Into the Dark has been revealed and is set to premiere on Friday, March 6. The story will follow three unlikely friends who band together to save a college town from a vicious horde of body-switching aliens. This wild-sounding installment is directed by Brandon Zuck with writing credits going to Catherine Wignall and Mike Gan. Starring is Jude Demorest, Pepi Sonuga, Giorgia Whigham, Olivia Liang, and Cameron Fuller. This year-round anthology debuts new episodes monthly with each focusing on a different holiday from that month.
The Hunt
Blumhouse's The Hunt is set for its second attempt at release on March 13 after initially being pulled over controversy and timing with respect to then-recent politically charged mass shootings. This week brought us yet another preview for the film in the form of an international trailer showing off a different variety of footage. Have a look in the embedded video above.

[relatedArticle-2]
A Quiet Place Part II
A new exclusive look at A Quiet Place Part II debuted this week and it's about a minute long, including footage not previously seen in earlier trailers. Also announced are new "Survival Room" events coming to New York City and Los Angeles, which will allow guests (in groups of three) to immerse in a multi-sensory experience that requires overcoming obstacles while staying as silent as possible. Check out the official website for more details if you happen to be close to either city and want to check it out.
VFW
Joe Begos' VFW is gearing up for its UK premiere at FrightFest Glasgow, taking place on Saturday, March 7, but the film will also be available on Digital Download just a couple days later on March 9. Starring Stephen Lang (Avatar), Martin Kove (Karate Kid), Fred Williamson (From Dusk Till Dawn), and William Sadler (Die Hard 2), this feature comes our way via The Movie Partnership and Fangoria. Keep an eye on Dead Entertainment for a review in a couple weeks.
Shining Vale
Scream alumnus Courteney Cox has been cast in the leading role of Starz's upcoming horror-comedy pilot, Shining Vale, which comes our way from Sharon Horgan and Jeff Astrof. The potential series is set to follow a family that moves to a small town into a home in which terrible atrocities have taken place. Part comedy and part haunted house, the project has yet to be given a full series order. Keep an eye on this space for updates whenever they happen.
Little Hope
Back in September of last year, Supermassive Games teased the next installment of its Dark Pictures Anthology, which kicked off last summer with Man of Medan. Shortly after release, a follow-up titled Little Hope was teased and the project was finally made official this week in the announcement trailer showcased above. The game is set to arrive this summer and should be available on PlayStation 4, Xbox One, and PC. We will be sure to share the latest information whenever a final release date is provided.

[relatedArticle-3]
Predator: Hunting Grounds
If you really can't wait until April or need further convincing for IllFonic's upcoming Predator: Hunting Grounds, you'll be happy to know a free trial of the title will be offered up later this month from March 27-29 for both PlayStation 4 and PC players. Until then, you can catch another peek at the game in the embedded video above, which highlights the aforementioned announcement along with new footage.
The Turning
Last month brought us the theatrical debut of The Turning, an adaptation of Henry James' The Turn of the Screw directed by Floria Sigismondi and written by Chad Hayes and Carey W. Hayes. With a quick turnaround time, the film is heading to home video on April 7 for Digital and April 21 in physical formats. Special features include a behind-the-scenes featurette, alternate ending, and deleted scenes. You can check out the cover art below and get your pre-orders in over on Amazon.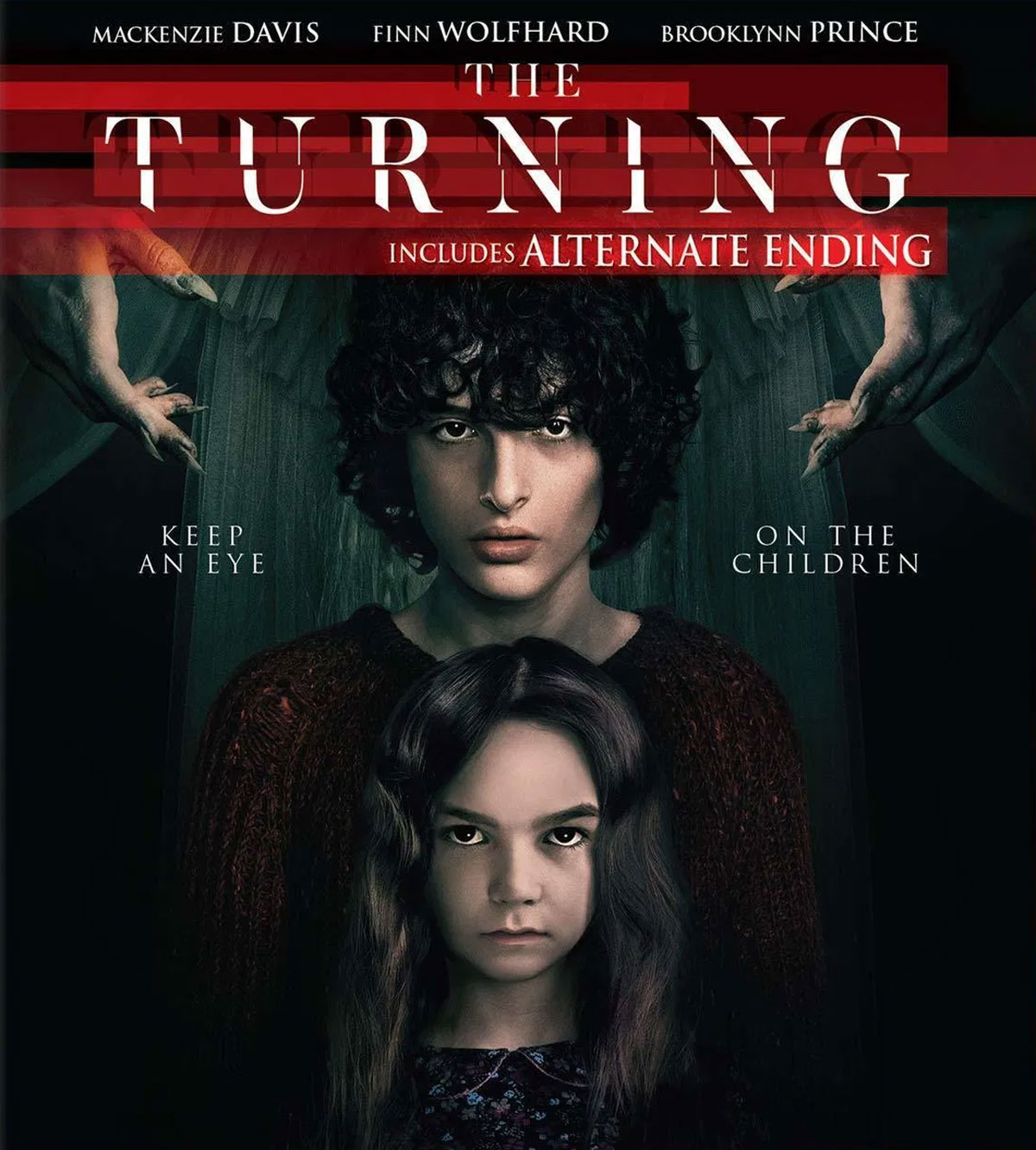 Dead by Daylight
Fan-favorite 4v1 asymmetrical horror game Dead by Daylight is on its way to mobile platforms. Behaviour Interactive dropped the news this week that it has partnered with NetEase to bring the title to Android and iOS this spring. This new version will include all of the same game modes and features, except with a mobile-optimized control scheme and experience. Pre-registration is now open and you can claim exclusive rewards if you take part. Head on over to the official website for details.
Castlevania
Some minor news to cap off the day here comes our way with a free game from the Castlevania franchise. Microsoft's Games with Gold freebies for March have been announced and among the selection is Castlevania: Lords of Shadow 2, which is an Xbox 360 game compatible with the Xbox One. You may recall the first Lords of Shadow title being available back in November, so next month's offering should provide you with some sense of completion. The game will be available as a free download for Xbox Live Gold subscribers from March 1-15. Don't miss out!
---
This week's round-up includes news contributions from our very own Chris Morse and Jay Gervais. There is always plenty happening in the world of horror, so be sure to drop in next week for our next news round-up and remember to visit throughout the week for original content and other major news discussion as it happens. Stay tuned!