Castlevania and Jurassic World Make an Appearance in December's Xbox Free Games Lineup
Here are the upcoming Games with Gold freebies you can look forward to downloading next month.
By Chris Morse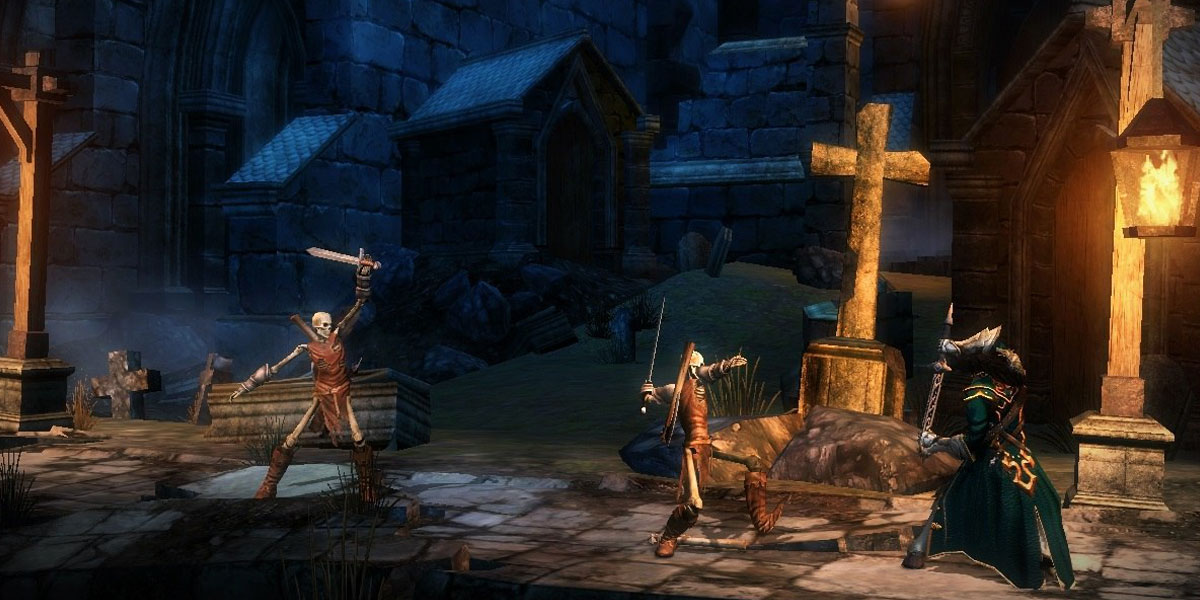 Another month is nearly upon us and that means another month of free games for Xbox Live Gold subscribers through Microsoft's ongoing Games with Gold program. The December lineup has just been announced and one of the two headlining Xbox One games is the theme park simulator Jurassic World Evolution. As a bonus, the Xbox 360 version of Castlevania: Lords of Shadow – Mirror of Fate is also being made available and can be played on current-generation consoles.
Originally released for the Nintendo 3DS, this particular Castlevania game follows the Belmont family across multiple generations and features rather unique storytelling. The game released to relatively average ratings and certainly isn't viewed as a stinker by any means. At the low price of absolutely free, trying this one out is definitely a win-win, especially if you are a fan of the long-running franchise.
As for Jurassic World Evolution, the 2018 title puts a prehistoric spin on the classic amusement park management style of game. Players are able to construct their own theme parks and fill it with various dinosaurs to attract guests, all while dealing with day to day operations and meeting contract goals along the way. With no price tag attached, this one could definitely be a fun diversion for anybody with some time off coming up who wants to relax and game.
Castlevania: Lords of Shadow – Mirror of Fate will be made available from December 16th through 31st on Xbox One and Xbox 360 while the free download for Jurassic World Evolution runs from December 16th through January 15th. November's The Final Station is still available through December 15th.
Stay tuned to Dead Entertainment for more horror gaming news ahead.