American Horror Story's Taissa Farmiga Confirmed to be Reprising Both Crossover Roles
Ryan Murphy also shared a new photo of the Harmons back in the Murder House for Apocalypse.
By Chris Morse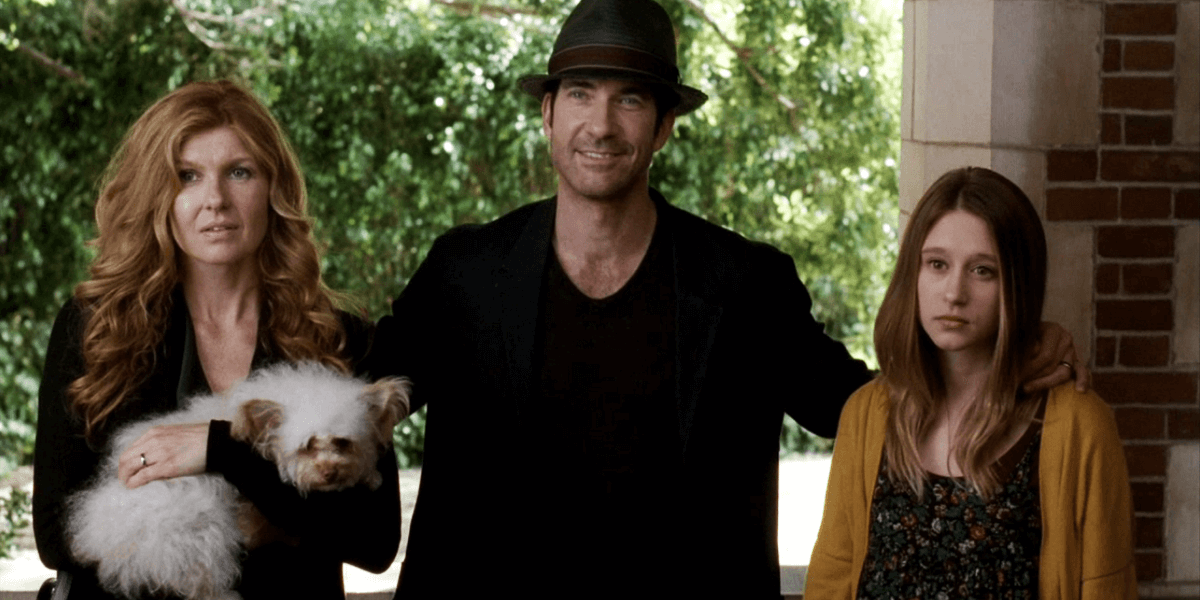 It looks like we have confirmed a Murder House reunion for the latest season of American Horror Story, titled Apocalypse. As you likely know by now, this season will be a crossover between the previously-mentioned first season as well as Coven, which was the third story in the FX horror anthology series. We recently received the news that Harmon family stars Connie Britton and Dylan McDermott would be returning to the Murder House for Apocalypse, but it looks like this reunion is somewhat official now.
EW has learned that Murder House and Coven alum Taissa Farmiga will be reprising both of those roles this season. Until now, the actress had only hinted that she would be donning the witch hat again, but it seems like a return for Violet Harmon is in order as well.
Furthermore, to more officially confirm that the Harmon family is returning for Apocalypse, series creator Ryan Murphy took to Instagram to welcome back the stars to the set of Murder House, which he dubs as their "forever AHS home." It's not like their characters could leave there even if they wanted to! Check out the new photo below.
[blockquote-0]
It's now safe to say that the new season will indeed be bringing us back to the haunted house that started it all. American Horror Story returns to FX with its next story, Apocalypse, on September 12th.