The Witcher Showrunner Teases "More Linear" Season 2 in Reddit Q&A Discussion
We won't be seeing more of Geralt of Rivia until sometime in 2021, but that hasn't stopped Lauren S. Hissrich from previewing what's ahead.
By Chris Morse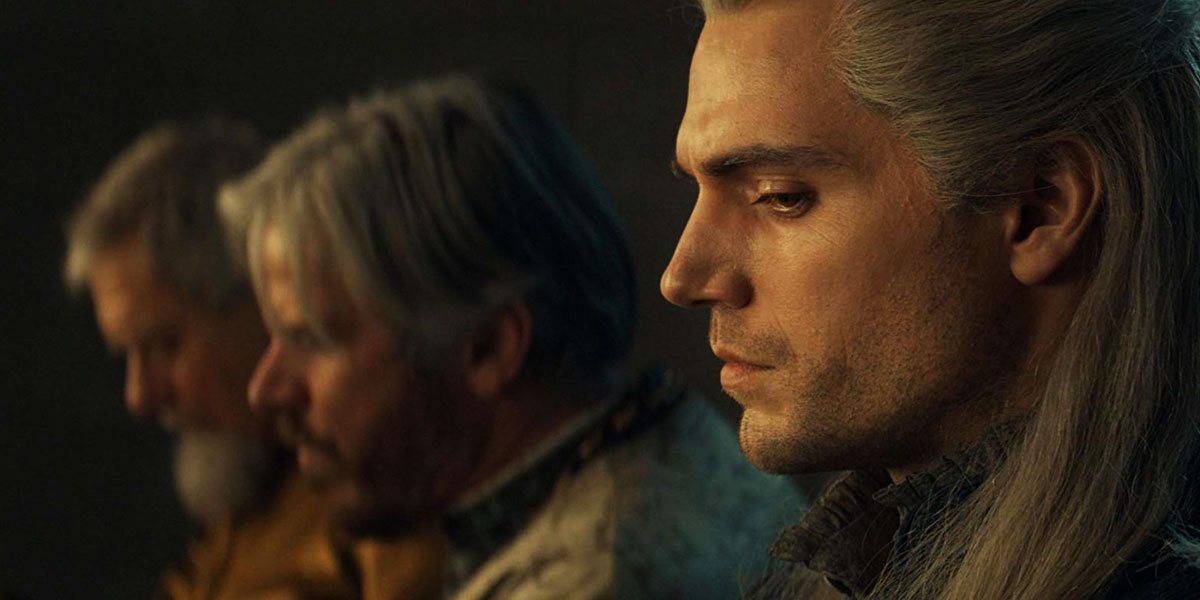 By all accounts, Netflix's television adaptation of The Witcher has been a pretty big hit with viewers (read our review), some critics be damned, and we can expect the fun continue with a second season set to debut sometime in 2021. As the team gears up to return to work on the continuing adventures of Geralt, Yennefer, and Ciri, showrunner Lauren S. Hissrich took some time to continue her transparent approach to helming the show by taking several questions from the community over on Reddit.

While Season 1 took some time-jumping liberties to achieve its unique storytelling style, a nod to Andrzej Sapkowski's original short stories, we can expect the next batch of episodes to be more linear now that we are heading into the main saga with our characters' worlds all crashing together. Hissrich confirmed as much, dodging a question about the fate of Yennefer in the process, stating, "The story will be much more linear, now that the three characters' stories have started to intersect."

The showrunner also confirmed that Season 2 will be introducing new characters from the books, which will hopefully include Vesemir. That role will hopefully be played by Mark Hamill, who doesn't know what The Witcher is but agrees he should play the part.

"The same goes for the characters," Hissrich wrote. "Yes, you can always introduce more characters as you go along in a show. We'll be doing that as well -- there's a whole new set of fun characters coming in S2. But it was important to me that from the very beginning, the audience know that this story is about Geralt, yes, but it's also about Yennefer and about Ciri and -- most importantly -- about what happens when they find each other and become a family."

Among those new characters will be new witchers, because there are others out in the world, and with them will come more lore and information about the monster-hunting order, the showrunner confirmed. When asked when we can expect to see more of this Continent make its way to Netflix, she commented, "We don't yet have a target launch date for S2, past 2021. We don't want to rush the product. That doesn't benefit anyone."

Waiting a while is a tough pill to swallow for those of us who can't wait to see more, but we can't argue with the team putting the time into getting Season 2 just right. We will take a slower, higher-quality series over something that is rushed any day of the week. It sounds like Hissrich and those involved with the project are on the same page.

The final tidbit about Season 2 mentioned the studio's approach to the next batch of episodes, which will have some similarities to how they tackled the short stories to build this first season.

"We're approaching S2 in a similar way we did with S1: what are the stories Sapkowski was telling, and why?" Hissrich explained. "What building blocks do we need to set up future stories? Is there anything we missed from S1 that we want to include? And what will work on television? For instance -- no one wants to see Triss have diarrhea for three episodes. So what are we trying to glean from that in the books, and how do we present that onscreen?"

While some fans on the internet might be more interested than others regarding that diarrhea bit, she does have a point that care needs to be taken to make the saga feel like a good fit for television. It might require changes, omissions, or additions here and there, but sometimes that is needed when transferring a work to another medium as Netflix is doing with The Witcher.

The Q&A contained plenty of other interesting tidbits about the series for those who want to dive deeper into how it all come together at all levels of the production, but the above should serve as a good summary for those who are itching for more Season 2 information. Feel free to head on over to the full discussion for even more insight into the show.

[relatedArticle-0]

In The Witcher, Geralt of Rivia, a solitary monster hunter, struggles to find his place in a world where people often prove more wicked than beasts. But when destiny hurtles him toward a powerful sorceress, and a young princess with a dangerous secret, the three must learn to navigate the increasingly volatile Continent together.

Henry Cavill plays the starring role of Geralt of Rivia while the cast also includes Freya Allan (The War of the Worlds, Into the Badlands) as Princess Cirilla, Anya Chalotra (The ABC Murders, Wanderlust) as Yennefer of Vengerberg, Joey Batey (Knightfall, Strike) as the bard Jaskier, Anna Shaffer (Harry Potter series) as Triss Merigold, and Eamon Farren (The ABC Murders, Twin Peaks) as Cahir.

The first season of The Witcher is now streaming on Netflix and has already been renewed for a second, which will begin filming early next year for a 2021 release. Stay tuned for all the latest news and updates regarding the series right here on Dead Entertainment.