Stranger Things, The Witcher Lead the Way as Netflix's Most Popular for 2019
The streaming giant has released a few handy lists to showcase how its viewers have been spending most of their time.
By Chris Morse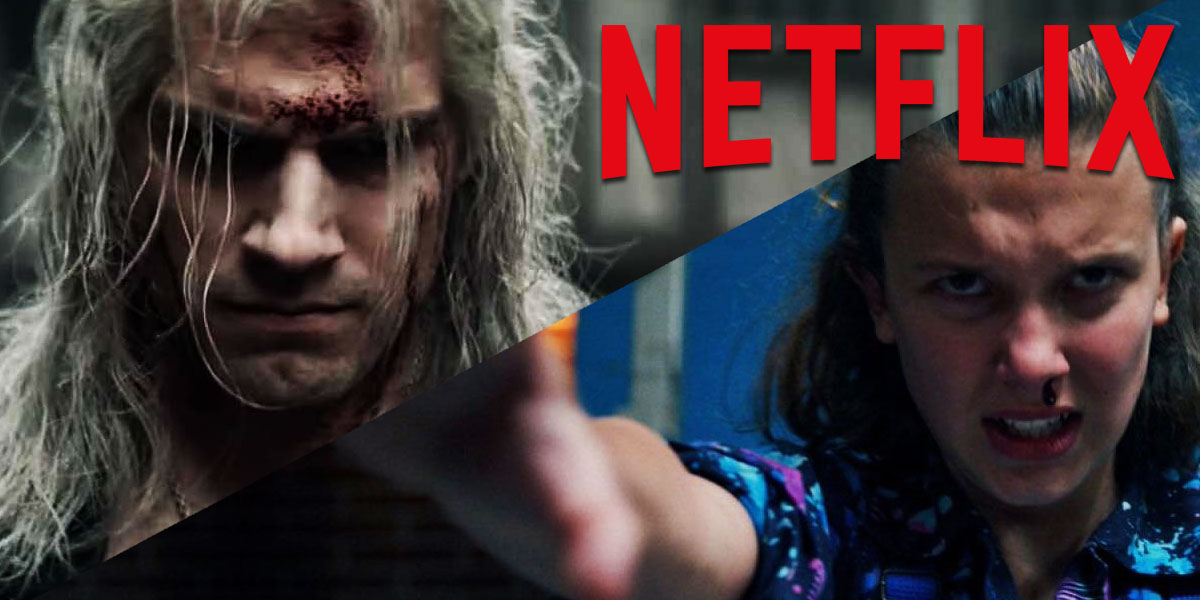 To cap off another year of streaming dominance, Netflix has offered up a rare peek at its inner metrics in the form of popularity rankings for its recent releases. Although the platform has done so without releasing any actual numbers, among this year's hottest offerings are two favorites of ours here on Dead Entertainment: Stranger Things and The Witcher. While one series has been around for a couple years now, the latter is the rare treat that critics aren't thrilled about but viewers can't get enough of.

Overall, The Witcher has burst on to the scene as Netflix's sixth most popular release of 2019, which bodes well for the future considering the show was picked up for a second season over a month before its debut. In terms of just television, it ranks only behind Stranger Things 3, which is already a hugely popular series with another season on the way. That release ranked second overall.

Otherwise, the lists are filled with plenty of major releases outside the genre, including Martin Scorsese's The Irishman and Spider-Man: Into the Spider-Verse, not to mention true crime gems such as Extremely Wicked, Shockingly Evil and Vile as well as Conversations with a Killer: The Ted Bundy Tapes. We have included the top 3 lists for you below, but you can find more on Netflix's official Twitter account.

[blockquote-0][scripttag-0][blockquote-1][scripttag-0]

The Witcher's surge in popularity extends even beyond television. Both the Andrzej Sapkowski novels and the video game adaptations from CD Projekt Red are feeling the effects of the Netflix series, boasting stronger numbers than ever from fans who are hungry for more of this Continent. According to PC game tracking website SteamCharts, more people have been playing The Witcher 3: Wild Hunt recently than ever before, logging as many as 94,600 active players on Steam this past weekend.

Both Stranger Things and The Witcher will begin production on their new seasons early next year. Are you all caught up on both of these shows and ready for more? Sound off in the comments below or on social media and let us know. Stay tuned to Dead Entertainment for more coverage ahead.