The Witcher's Visual Effects Supervisor Says Netflix Series "Leans More Towards Horror"
Fans who were hoping to see some of the more monstrous elements of the Continent will not be disappointed.
By Chris Morse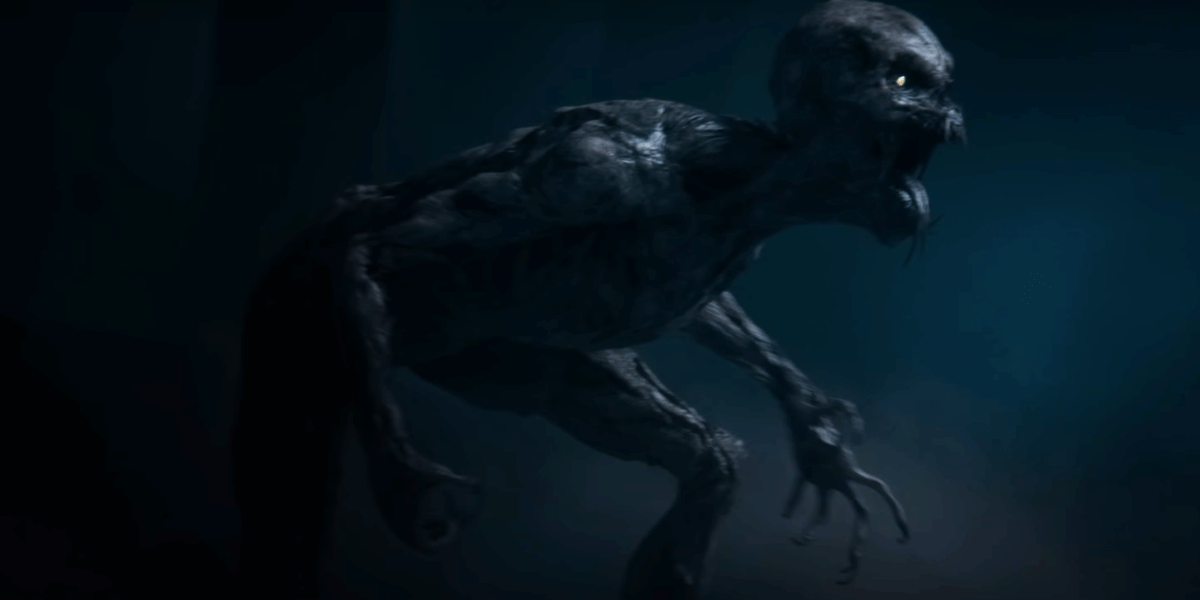 Netflix's upcoming The Witcher television series is based on a book series which is a unique blend of fantasy and horror. On one hand, the story takes place in fictional medieval realm of elves, dwarves, and magic, just to name a few elements. On the other, however, exists a world of nightmarish creatures, spirits, and monster hunters, part fighter and part detective. As we have seen in the official trailers, the show aims to take on all of these aspects just as well.

We have heard past rumblings about the horror elements from showrunner Lauren S. Hissrich, but visual effects supervisor Julian Parry chimed in with his own thoughts on the subject today in an interview with GamesRadar+. He revealed that the fantasy elements of the story are portrayed in a grounded horror sense than pure fantasy, making us all the more excited to see this world come to life.

"I definitely think it leans more towards horror," said Parry. "We're definitely taking the fantasy out. I can honestly say we're not fantastical. I mean, it's fantastical but in a grounded horror sense. For example, with Striga, that's one gnarly-looking thing. That's very unpleasant!"

We have already seen a few glimpses of the show's monsters from the first two trailers, but the mention of Striga is particularly telling about what kind of other monsters the story will show on screen. Book readers and video game fans alike should be familiar with this particular monstrous curse and one of the key moments our hero Geralt of Rivia has to deal with it.

It's refreshing to see the show won't be shying away from these elements, as the darker side of the Continent are plenty and play a significant role in events to come. Political intrigue and war aside, you can't have a wandering monster hunter story without the monsters.

[relatedArticle-0]

In The Witcher, Geralt of Rivia, a solitary monster hunter, struggles to find his place in a world where people often prove more wicked than beasts. But when destiny hurtles him toward a powerful sorceress, and a young princess with a dangerous secret, the three must learn to navigate the increasingly volatile Continent together.

Henry Cavill plays the starring role of Geralt of Rivia while the cast also includes Freya Allan (The War of the Worlds, Into the Badlands) as Ciri, Anya Chalotra (The ABC Murders, Wanderlust) as Yennefer, Jodhi May (Game of Thrones, Genius) as Queen Calanthe, Bjorn Hlynur Haraldsson (Fortitude) as her husband, the knight Eist, Adam Levy (Knightfall, Snatch) as the druid Mousesack, MyAnna Buring as Tissaia, Mimi Ndiweni and Therica Wilson-Read as novice sorcerers, and Millie Brady as Princess Renfri.

In addition, Eamon Farren (The ABC Murders, Twin Peaks) stars as Cahir, Joey Batey (Knightfall, Strike) as Jaskier, Lars Mikkelsen (House of Cards, Sherlock) as Stregobor, Royce Pierreson (Wanderlust, Judy) as Istredd, Maciej Musiał (1983) as Sir Lazlo, Wilson Radjou-Pujalte (Jamillah & Aladdin, Dickensian) as Dara, and Anna Shaffer (Harry Potter series) as Triss.

Additional casting includes Rebecca Benson as Marilka, Shane Attwooll as Nohorn, Luke Neal as Vyr, Matthew Neal as Nimir, Tobi Bamtefa as Danek, Sonny Serkis as Martin, Roderick Hill as Fletcher, Inge Beckmann as Aridea, Charlotte O'Leary as Tiffania, Natasha Culzac as Toruviel, Amit Shah as Torque, and Tom Canton as Filavandrel.

The Witcher is set to premiere on Netflix beginning December 20th. Stay tuned for all the latest news and updates here on Dead Entertainment.