The Witcher Showrunner Talks Monster, Horror Aspects of Upcoming Series
Lauren S. Hissrich teases new details ahead of the show's Comic-Con panel.
By Chris Morse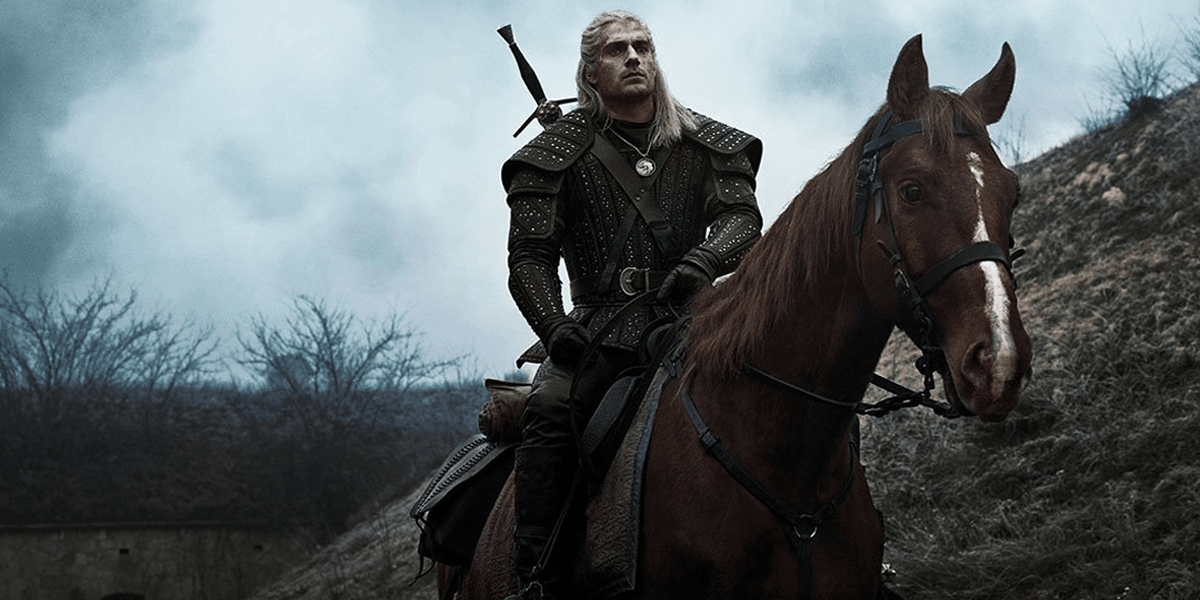 Just ahead of The Witcher's impending appearance during Netflix's panel at San Diego Comic-Con, showrunner Lauren S. Hissrich made herself available for an interview with EW and teased new details regarding what fans can expect from the show, especially with respect to its monsters. Additionally, she also touched upon casting as well as the violence and sex that will keep this series more adult, as opposed to something toned down or PG-13.
In a nutshell, the adult themes of the show aren't simply crammed in for shock value, but rather to serve the overall narrative. "I've been rewatching dailies," explained HIssrich. "And my kids aren't allowed to look at the screen anymore after one of them snuck around and saw something they shouldn't have seen and it scared him. It's a very adult show. I will add it was important to me that any violence or sex drives the story and is not there just for shock value. I think audiences are really savvy and know when we're doing stuff to just shock them versus do stuff that really drives the story."
The showrunner also clarified that the monster elements of the story are by no means taking a backseat to anything else in the show. When asked what part of The Witcher is unique to the fantasy space, she stated, "The monster and horror aspect. It's been done occasionally on fantasy shows but it takes a backseat to magic a lot of the time. Geralt's a monster hunter so from the very beginning we talked about how to show these monsters and the humans they interact with. I think people are going to be surprised by how many monsters we were able to do and how integral they are to story. It really feels like the monster stories become analogs for bigger things happening in the world right now in different political phenomenons."
On what is most exciting about this project, Hissrich pointed towards the Game of Thrones model of taking novels that people already love and adapting them to a new format. "I really love the idea of taking this series of novels that fans already love with and bringing them to a new audience," she said. "There's also fun in exploring what happens between the pages of the books. The books explore events over a long period of time but there's also story they skip through — Yennefer. for instance, some of the more defining moments of her life, we hear about them in flashback. We got to explore them in real time. It's exciting to take Andrzej's work and bring it to life."
"When Netflix reached out," she continued. "I read the short stories again and started thinking about what could I bring to this. These three characters — Geralt, Yennefer, and Ciri — really rose to the surface. If you take all the other fantasy elements away, you take the magic and story and violence and sex away, you still have three characters who are this broken disjointed family who really need each other even though they don't want to admit it. And that was one of the most appealing things to me."
Hissrich was also asked about the amount of story material floating around for The Witcher, namely the books, short stories, and video games. "We're not adapting the videogames, it's a straight adaptation of the books. Which is great as the videogames are also an adaptation of the books," she clarified. "They went one direction, we actually get to go another. We're kind of holding close to our chest what we're doing in the first season. There's a lot of obviously epic excitement that starts in the saga of the books. But the short stories provided a lot of world building and lay the foundation of this Continent and the politics of it and the understanding of the people of it and those really came into focus in the first season."
"There isn't really a villain," she added when asked about potential adversaries for the first season. "One of the things we're enjoying exploring is all the shades of grey in the books. The characters you're rooting for in the beginning may not be the characters you're rooting for in the end. And characters you hate and seem absolutely evil are motivated by something that's really relatable and human and emotional. I found writing it and then watching it afterward that your allegiance switches a lot. You constantly try to put yourself in the shoes of characters and think what would you do [in a situation]. I think you'll end up having a lot of empathy for characters you didn't expect to."
When Henry Cavill was first cast to play Geralt, It was revealed that the actor was Hissrich's first meeting. She met 207 other possible stars before choosing him in the end and by all accounts it sounds like she feels she made the right decision. "Looking at the final product, it's really exciting," she said. "He embodies Geralt in a way that I don't think anybody else could."
Speaking of our leading witcher, the showrunner also discussed the character and how fans can expect to see him on screen. "In the books, Geralt is largely silent, to an extent," she commented. "He tends to take in what's around him and process that internally. But you can't have [a lead character] process everything internally in a television show. So in the first episode, I wrote Geralt with a lot of lines. Henry shot them all, and in the edit we started pulling some of them out."
"Henry brings subtitles to this character, finding emotional resonance in small moments, and playing it in such a subtle way that you understand what the character is going through without necessarily having huge chunks of dialogue. By the time we got to episode 108 — the finale of the first season — we didn't even shoot half the dialogue because we knew there was so much Henry could do with Geralt that didn't require my words."
When asked if Geralt was going without his trademark yellow eyes, she added, "He will definitely have some of the things fans love the most in the books. I think everybody will be impressed by how he looks."
Finally, Hissrich left us off with some glowing praise for young actress Freya Allan, who will play the role of Ciri on the show. "I think that anytime you're doing casting and you're casting something that has a lot of existing fans you're going to get a lot of opinions about whether it matches fans vision," she admitted. "This franchise has millions of fans. We knew we weren't going to make everyone happy. As you know, per the controversy, we looked at everyone possible for this role. And when we found Freya we made her an offer that day. She's incredibly special. She's young, yet has the soul and maturity of somebody much older. She was able to bring a depth to this character. When Freya is in a scene with Henry they really rival each other."
It's unknown whether the upcoming Comic-Con panel will show off the first footage from the show, and if it does, it might not even go public. However, we'll be sure to keep you up to speed. This series is one we are no doubt excited for.
In The Witcher, Geralt of Rivia, a solitary monster hunter, struggles to find his place in a world where people often prove more wicked than beasts. But when destiny hurtles him toward a powerful sorceress, and a young princess with a dangerous secret, the three must learn to navigate the increasingly volatile Continent together.
Henry Cavill will play the starring role of Geralt of Rivia while the cast also includes Freya Allan (The War of the Worlds, Into the Badlands) as Ciri, Anya Chalotra (The ABC Murders, Wanderlust) as Yennefer, Jodhi May (Game of Thrones, Genius) as Queen Calanthe, Bjorn Hlynur Haraldsson (Fortitude) as her husband, the knight Eist, Adam Levy (Knightfall, Snatch) as the druid Mousesack, MyAnna Buring as Tissaia, Mimi Ndiweni and Therica Wilson-Read as novice sorcerers, and Millie Brady as Princess Renfri.
In addition, Eamon Farren (The ABC Murders, Twin Peaks) will star as Cahir, Joey Batey (Knightfall, Strike) as Jaskier, Lars Mikkelsen (House of Cards, Sherlock) as Stregobor, Royce Pierreson (Wanderlust, Judy) as Istredd, Maciej Musiał (1983) as Sir Lazlo, Wilson Radjou-Pujalte (Jamillah & Aladdin, Dickensian) as Dara, and Anna Shaffer (Harry Potter series) as Triss.
Additional casting includes Rebecca Benson as Marilka, Shane Attwooll as Nohorn, Luke Neal as Vyr, Matthew Neal as Nimir, Tobi Bamtefa as Danek, Sonny Serkis as Martin, Roderick Hill as Fletcher, Inge Beckmann as Aridea, Charlotte O'Leary as Tiffania, Natasha Culzac as Toruviel, Amit Shah as Torque, and Tom Canton as Filavandrel.
With filming on its eight-episode debut season complete, The Witcher will make its premiere on Netflix in the fourth quarter of 2019. Stay tuned for all of the latest here on Dead Entertainment.