USA Network Announces Cast for The Purge Season 2
New characters will try to survive the 12 hours of lawless activities.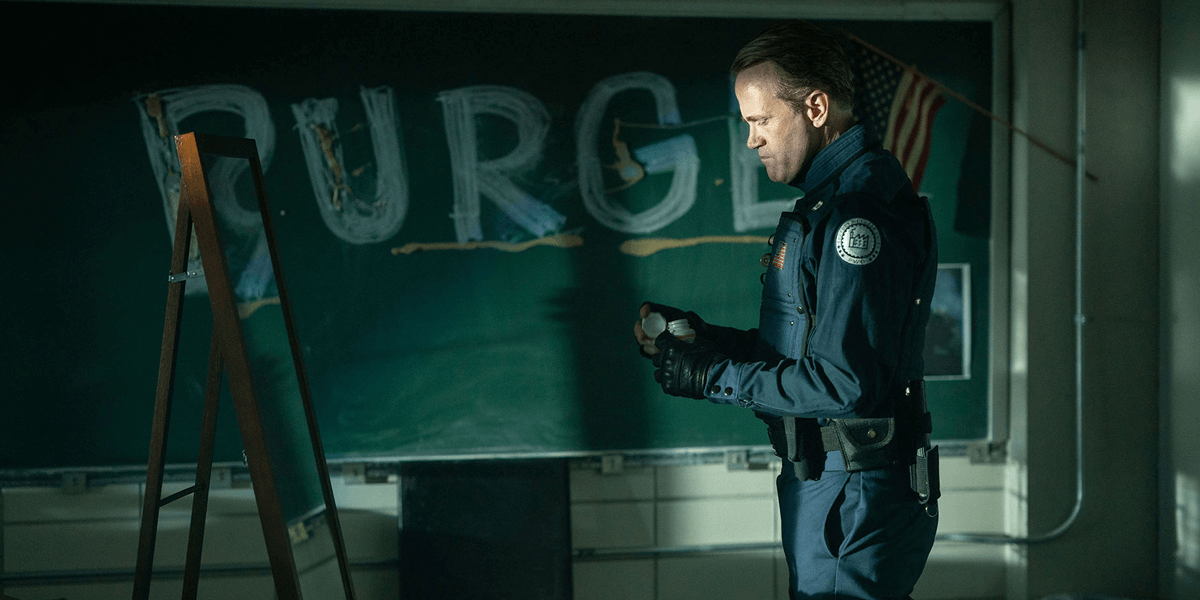 Fans can expect to see a new group of characters for Season 2 of The Purge TV series on the USA Network. It was announced earlier today that Derek Luke, Max Martini, Paola Nunez, and Joel Allen will have different storylines throughout the series, but they are all facing the same dilemma, dealing with the annual Purge. If they follow the same road as Season 1, their paths will ultimately all cross at some point as the season progresses.
Fans are familiar with The Purge, the 2013 movie that made waves with its graphic violence and unique storyline. Three subsequent movies followed and, just recently, news broke of a fifth movie in production, which is aiming for a summer 2020 release date.
The Purge focuses on two sets of individuals, those who want to purge (or "release the beast," as they say) and those who are hiding and protesting the annual bloodbath. For twelve continuous hours, people can act out all forms of crime, including murder, without fear of consequence or punishment.
The movies have earned over $447 million at the box office. Thanks to that success, The Purge made its way to television last year. The first season hadn't even reached its finale before it was announced that it had been renewed for a second season. The small-screen version of the movie was also produced by franchise creator James DeMonaco, who has written all the scripts and directed the first three movies.
Upon reading the character descriptions, as provided by USA Networks' blog for the TV show, I was reminded of some storylines previously told in the movies. I, for one, am looking forward to Season 2 and seeing where the writers can take this franchise.
If you recall last season, we covered each episode as well as the fantastic marketing for the series. It will be interesting to see if the team again turns to their website for promotion. It was extremely well-done, offering e-cards, merchandise, spoof product videos, and other media related to the television show.
Now that the cast has been announced, here's hoping we won't need to wait long for a trailer. Stay tuned for more details as they become available.