Weekly Horror News Round-Up April 11: The Walking Dead, Hellraiser, The Purge
Plus, Todd McFarlane creates a Kickstarter for Spawn, Salem's Lot lands a director, Fede Alvarez signs on for 16 States, and more.
By Chris Morse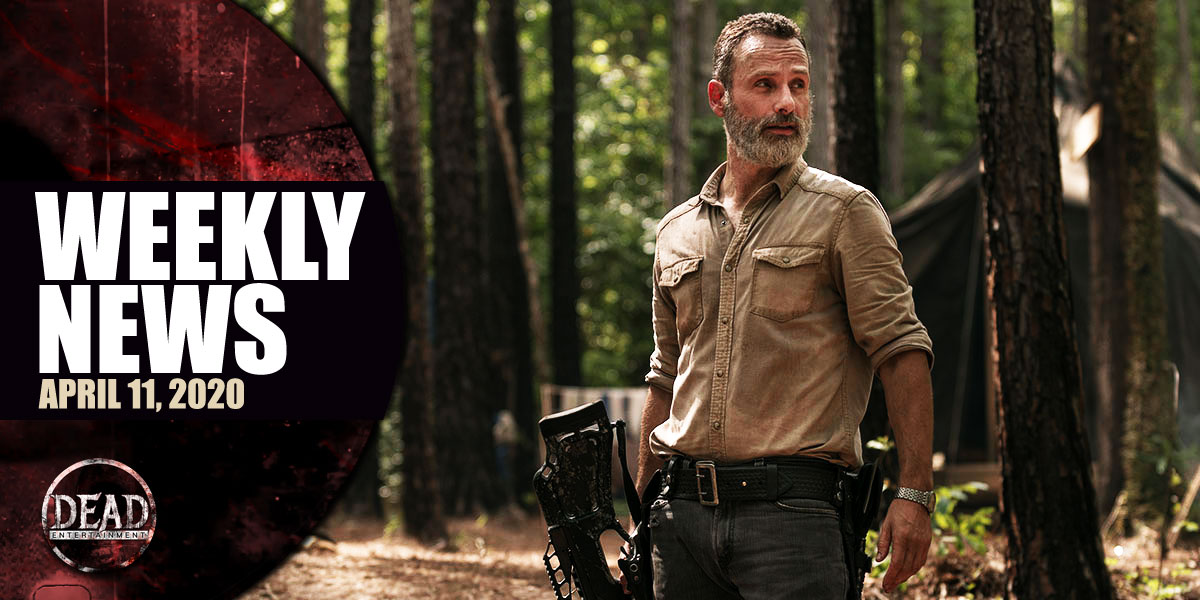 Welcome back to Dead Entertainment's weekly horror news column for this April 11th edition. As usual, this easily-digestible round-up contains the latest news and notes, trailers, upcoming releases, and anything else we found fun or interesting throughout the week in horror. Here is the latest in our beloved world of zombies, ghosts, and more!
The Walking Dead
Although The Walking Dead is going on a little pandemic-related hiatus before its season finale airs later this year, fans were given a zombie-sized onslaught of teases this week, including a preview of the upcoming episode which reveals the return of Lauren Cohan's Maggie. Then, we were also treated to a teaser for The Walking Dead: World Beyond that hints at the Rick Grimes connection we have all been assuming would be a thing. Finally, the official Season 6 trailer for Fear the Walking Dead dropped this week as well. You can check out all three videos embedded below.
Hellraiser
The previously announced remake of Hellraiser has found its director, as reported by Deadline late this week. The film, which comes our way from Spyglass and has a screenplay written by The Dark Knight scribe David S. Goyer, will be helmed by David Bruckner. You may be familiar with the filmmaker's latest endeavor, The Night House, but he has also directed for Shudder's Creepshow, The Ritual, and V/H/S. While specific release details are not yet available, it's nice to see this project finally moving forward, especially in light of everything going on in the world right now.
The Purge
With all the current craziness going on, it's easy to forget there is a fifth film installment of The Purge on the way. There's not much major news trickling out right now, but an interesting little tidbit popped up on a feature on THR, which seems to have inadvertently revealed the title of the movie. The Jason Blum section reveals the prolific producer is at home and "spends his days managing calls and prepping upcoming projects, including feature films The Forever Purge..." Sounds about right to us. As an added bonus, we would be remiss if we didn't share the recent report that a Louisiana city came under fire for using a Purge siren sound to signal the start of each night of its pandemic-related curfew. Wow.
Spawn
Todd McFarlane has launched a Kickstarter campaign to fund "remastered" versions of the character's original action figure and comic from the early '90s. By all accounts, the fundraising effort is already a wild success, smashing ahead of its goal tenfold in just two short days at the time of this article's publishing. There are plenty of interesting perks for supporting this project, including prints, autographs, and more. Check out the campaign and see below for a preview image of the eventual product.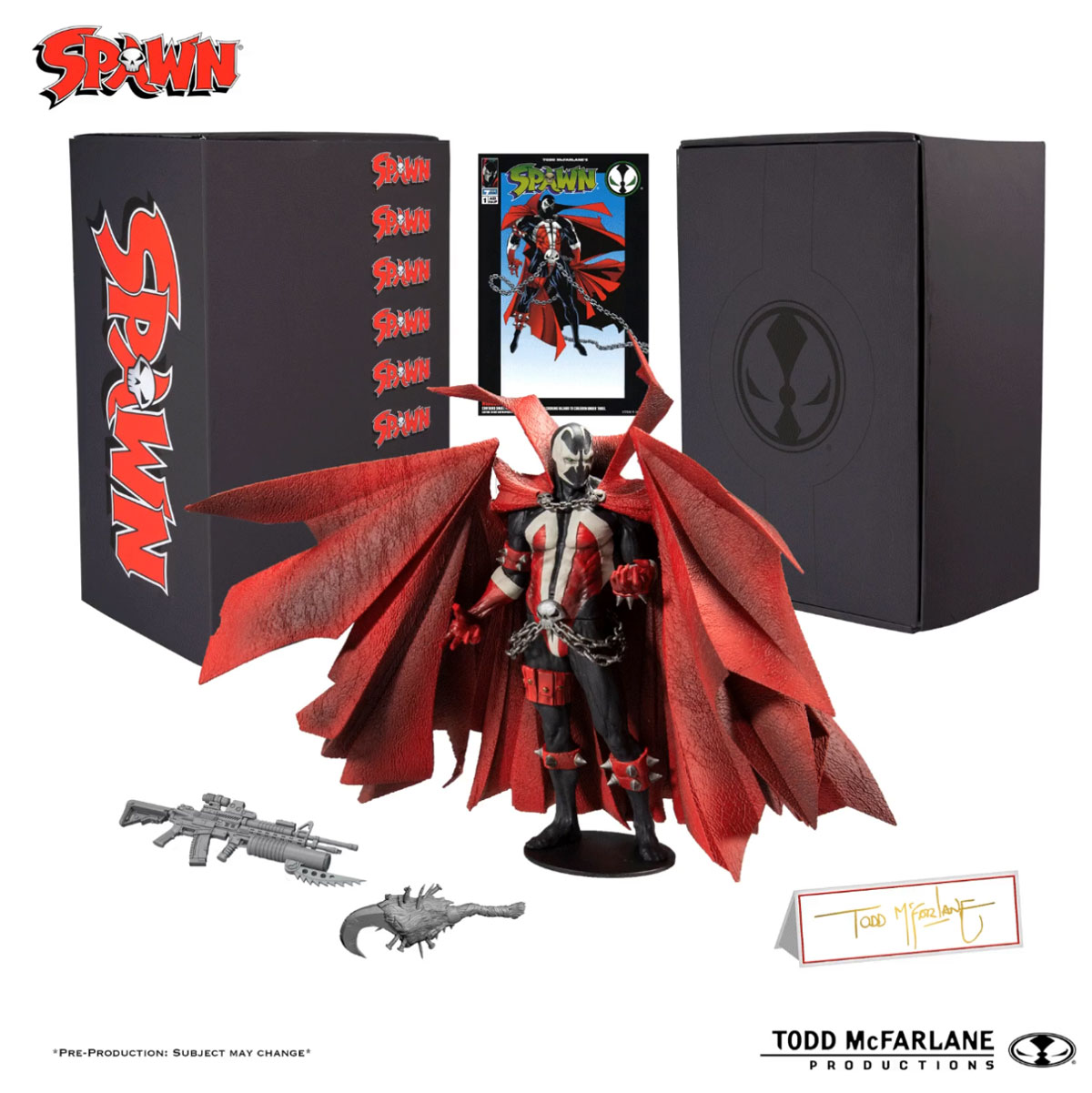 Salem's Lot
The upcoming feature film adaptation of Stephen King's Salem's Lot has found its director, and it didn't have to look far. The Conjuring franchise alumnus Gary Dauberman will be helming the project, according to THR. You may recall earlier reports on the effort revealing that Dauberman was set to write the screenplay, but it's now confirmed that he will be directing as well. This adaptation is coming our way from producer James Wan and has not yet been dated.
16 States
Evil Dead reboot director Fede Alvarez has been tapped to helm an upcoming film project from Lionsgate, which is being described by THR as a zombie pandemic thriller following a mother trying to reach her family. The movie is titled 16 States, but little else is known about the effort at this time. At the very least, we know this thing is in good hands.
Resident Evil
Could more Resident Evil remakes be on the way? It doesn't sound like anything is currently in development, but Capcom recently sent out a survey asking fans for their thoughts on the series and other topics. Among the questions asked was one about whether there is interest in purchasing a new remake from the franchise. I'm sure for many of us the answer is a resounding "yes," but at the very least the publisher is collecting some data to back up this gut feeling. Perhaps in a couple of years we will be able to get our hands on a new reimagining of Code: Veronica. Wouldn't that be nice?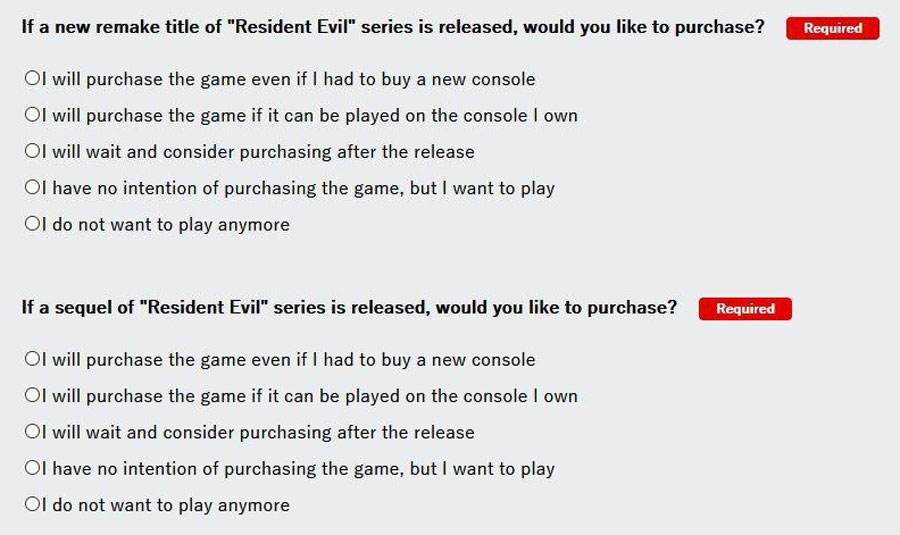 Resident Evil (Continued)
The company behind Resident Evil 2: The Board Game, Steamforged Games, is teaming up with Capcom once again to create another survival horror board game, this time for Resident Evil 3 (read our review of the remake). A crowdfunding campaign is set to take place on Kickstarter beginning April 28th with the 1-4 player game offering multiple modes, including individual, one-shot scenarios, and a 19+ hour campaign with an overarching storyline. It should be a good time all around so keep an eye on this space for an update on when the campaign goes live.
Dark Harvest
David Slade's upcoming horror feature, Dark Harvest, which we have so far heard far more about than we have seen, has been moved up to a new release date of September 24, 2021. News of this delay comes our way courtesy of Deadline and in all likelihood stems from the ongoing coronavirus pandemic. The film will be based on Norman Partridge's 2006 novel of the same name.
The Invisible Man
Blumhouse's modern take on The Invisible Man will soon be appearing on home video. Universal Pictures Home Entertainment announced this week that the film will be coming to Digital on May 12th and physical formats, including 4K Ultra HD Blu-ray, on May 26th. Among the special features are deleted scenes, a director's commentary, and four featurettes titled "Moss Manifested," "Director's Journey with Leigh Whannell," "The Players," and "Timeless Terror." You can pre-order your copy from Amazon today.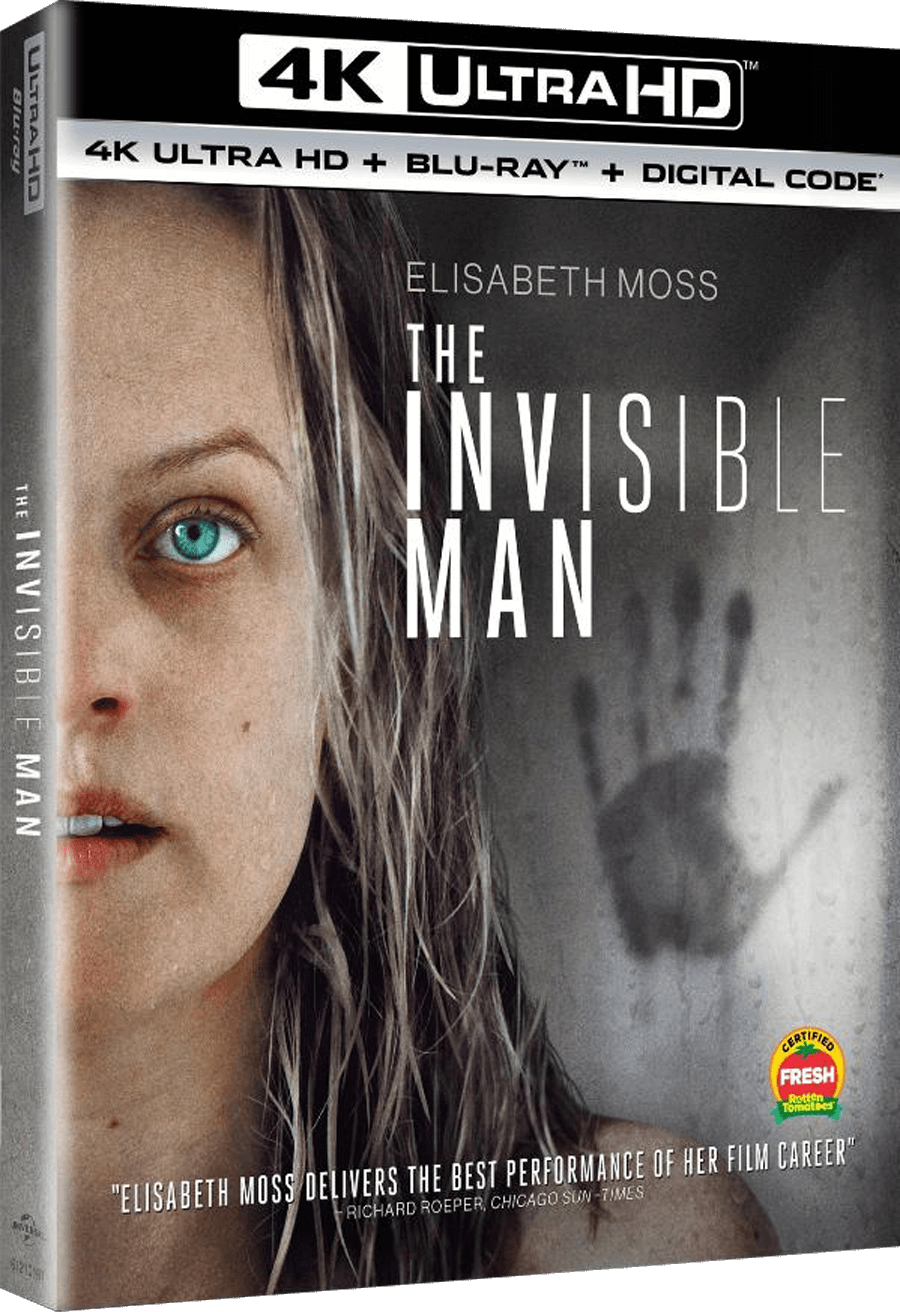 The Thing
Waxwork Records is releasing John Carpenter's The Thing film score on limited edition vinyl. Ennio Morricone's music is remastered from the original master tapes, and the album comes enclosed in a heavyweight packing featuring brand-new artwork by Phantom City Creative, along with an 11" x 22" poster. There are a few variants available (one of which is sold out), but of interest is the version that includes Lost Cues: The Thing—in which John Carpenter, Cody Carpenter, and Daniel Davies faithfully perform and record four unreleased musical cues from the 1982 film. Quantities are very limited, so get your pre-order in by visiting Waxwork Records today.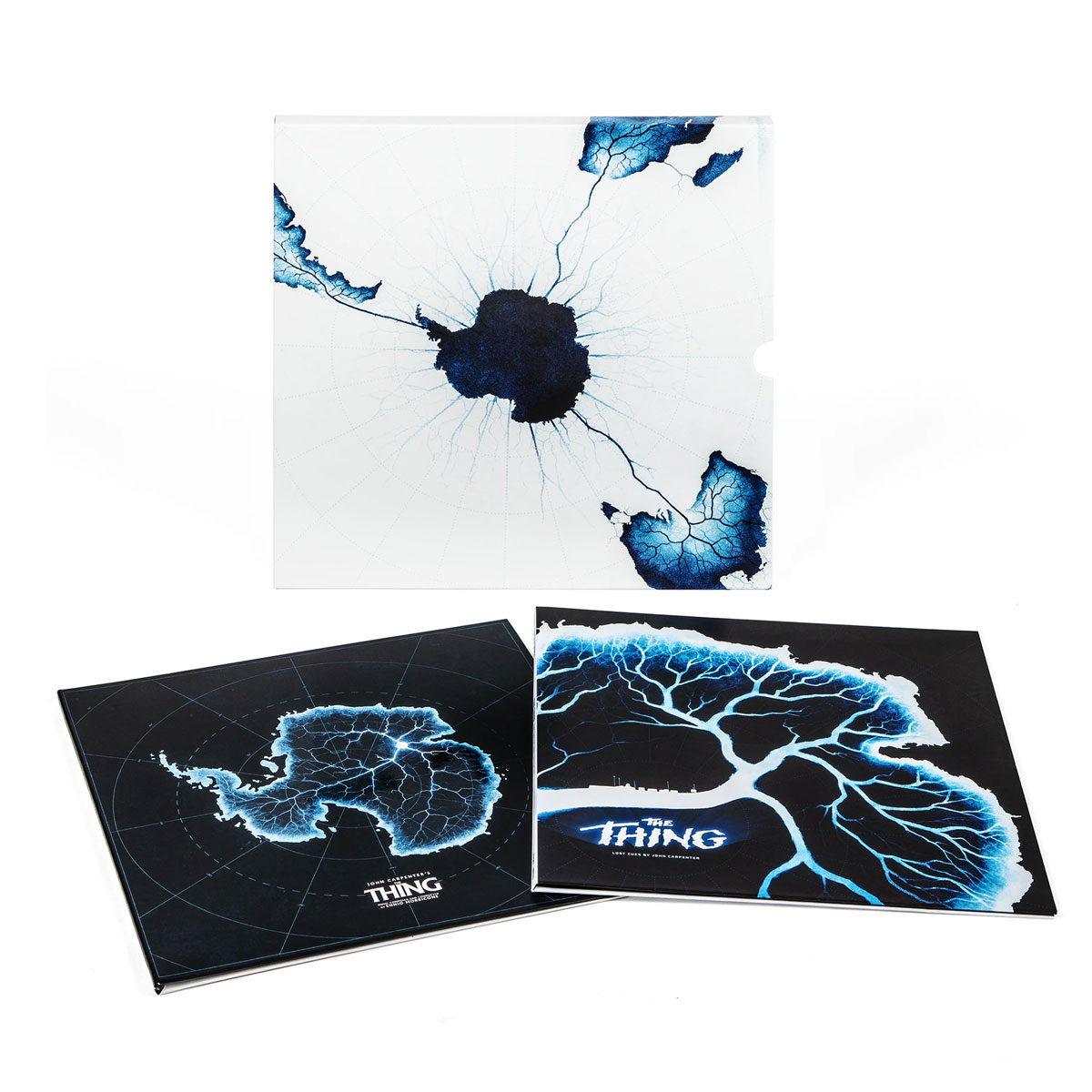 ---
There is always plenty happening in the world of horror, so be sure to drop in next week for our next news round-up and remember to visit throughout the week for original content and other major news discussion as it happens. Stay tuned!