Weekly Horror News Round-Up October 31: Halloween Kills, Hellraiser, Creepshow
Plus, Chilling Adventures of Sabrina gets a final season premiere date, the first images from Resident Evil: Infinite Darkness are released, and more.
By Chris Morse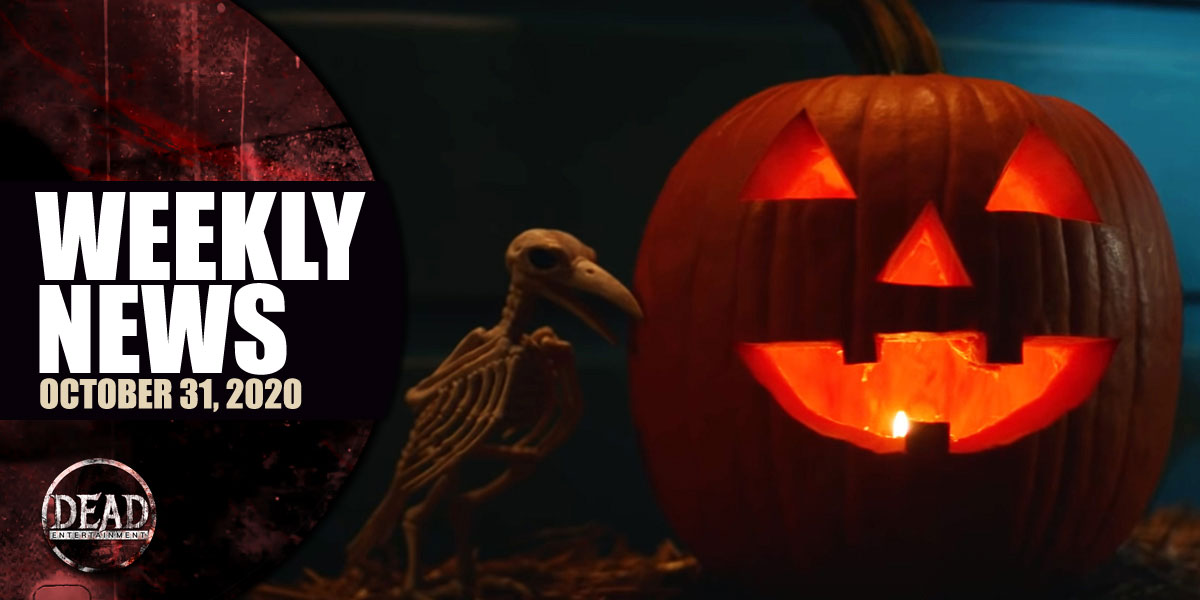 Welcome back to Dead Entertainment's weekly horror news column for this October 31st edition. As usual, this easily-digestible round-up contains the latest news and notes, trailers, upcoming releases, and anything else we found fun or interesting throughout the week in horror. We have finally reached that very special day of the year and it has brought with us plenty of genre news for you to catch up on, so with that being said let's dig right in!
Halloween Kills
In a better version of October 2020, one not marred by a still-ongoing pandemic, we could have been enjoying the sequel to 2018's rebooted sequel to Halloween, dubbed Halloween Kills. Unfortunately, this year had other plans and we have all felt the impact in some way or another, be it in our personal lives or our escapes from reality by way of movies and television. It may be a year delayed, but Blumhouse and director David Gordon Green are already looking to make next year's Halloween a special one with the long-awaited theatrical arrival of this film. As a special treat for this Halloween, however, we have a haunting, delightful teaser to help tide us over for the long wait. Check it out above and be sure to have your calendars marked for the big day: October 15, 2021.
Hellraiser
HBO is bringing Hellraiser back to life in an upcoming new television series and Clive Barker himself has joined the project to help see it done right. As reported by Deadline late Friday, the franchise creator has boarded the upcoming adaptation in an executive producer role. The series is written by Mark Verheiden (Battlestar Galactica) and Michael Dougherty (Trick r' Treat), with Halloween's very own David Gordon Green directing a handful of the early episodes. While the show is still in development, it's nice to see it falling into the right hands. Stay tuned for updates!
Creepshow
Shudder's Creepshow is on its way back for a second season, possibly even a third with scripts having been ordered, and news on the upcoming effort has finally begun to trickle out. This week the horror streaming platform unveiled the slate of Season 2 stars we can expect to see on the small screen once the series returns. Joining the cast of the horror anthology for the six new episodes are Marilyn Manson, Barbara Crampton, Ted Raimi, Ali Larter, Iman Benson, Ryan Kwanten, C. Thomas Howell, Denise Crosby, Breckin Meyer, Kevin Dillon, and Eric Edelstein. Season 2 production is currently underway with executive producer/showrunner Greg Nicotero still leading the charge.
Chilling Adventures of Sabrina
The final season of Netflix's Chilling Adventures of Sabrina, dubbed Part 4 by the series' unorthodox naming conventions, will premiere on December 31st, giving us eight more episodes to say farewell to this darker incarnation of our favorite teenage witch. The streaming giant released a date announcement trailer this week, featuring a mix of old and new footage to help prepare us for the end. Give it a watch above and keep an eye out for a full trailer in the coming weeks.
Resident Evil
The Resident Evil series has been an active one as of late, across all types of media from the video game world and a film reboot to a live-action show and CG series. First on our docket this week is the first early preview images (viewable below) of the latter project, titled Resident Evil: Infinite Darkness, showing off our Resident Evil 2 protagonists Leon S. Kennedy and Claire Redfield as they return for a continuation of the story. Secondly, some eagle-eyed fans of the games have discovered early artwork for a streaming version of the Resident Evil 3 remake, which is likely receiving the same treatment as Part 7 for an upcoming, to-be-announced Nintendo Switch release. We've also included that image below, so take a peek for yourself after checking out the new shots from the CG series!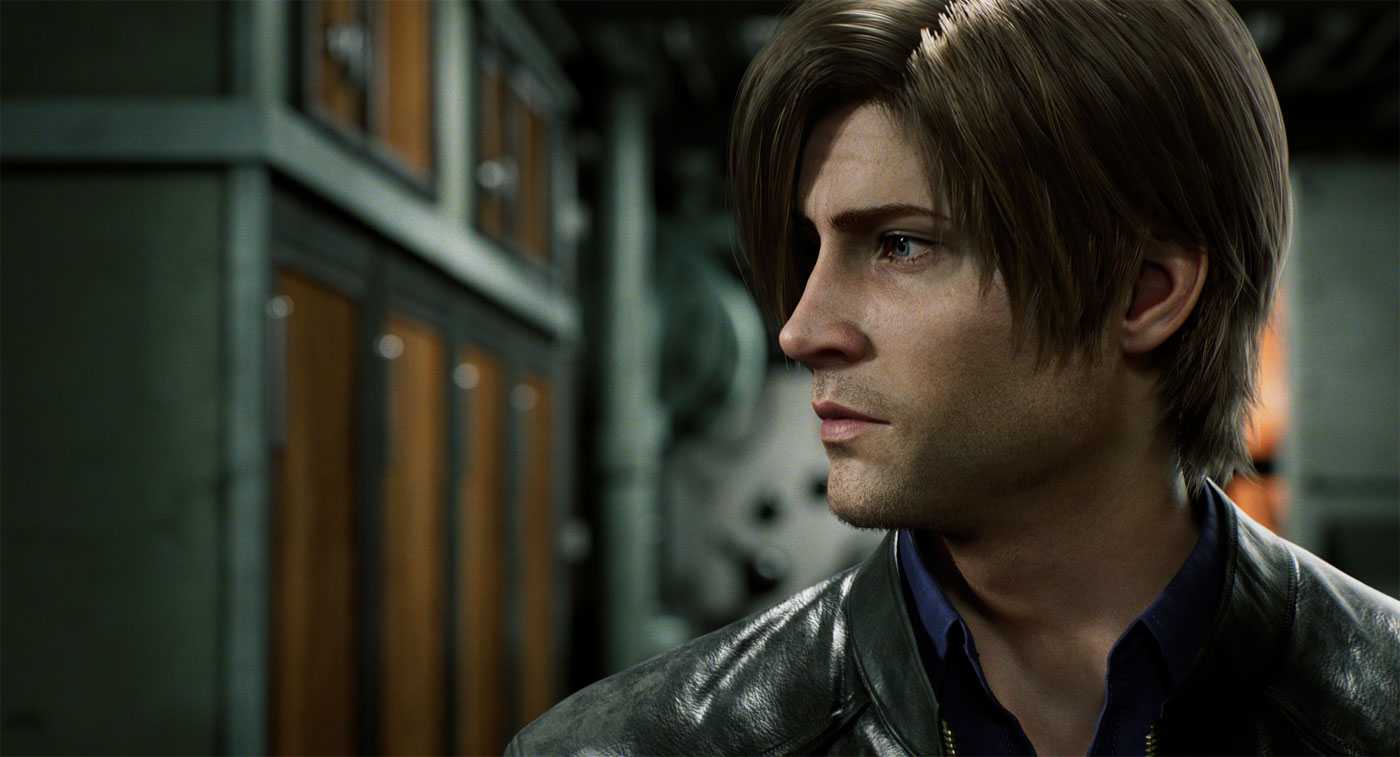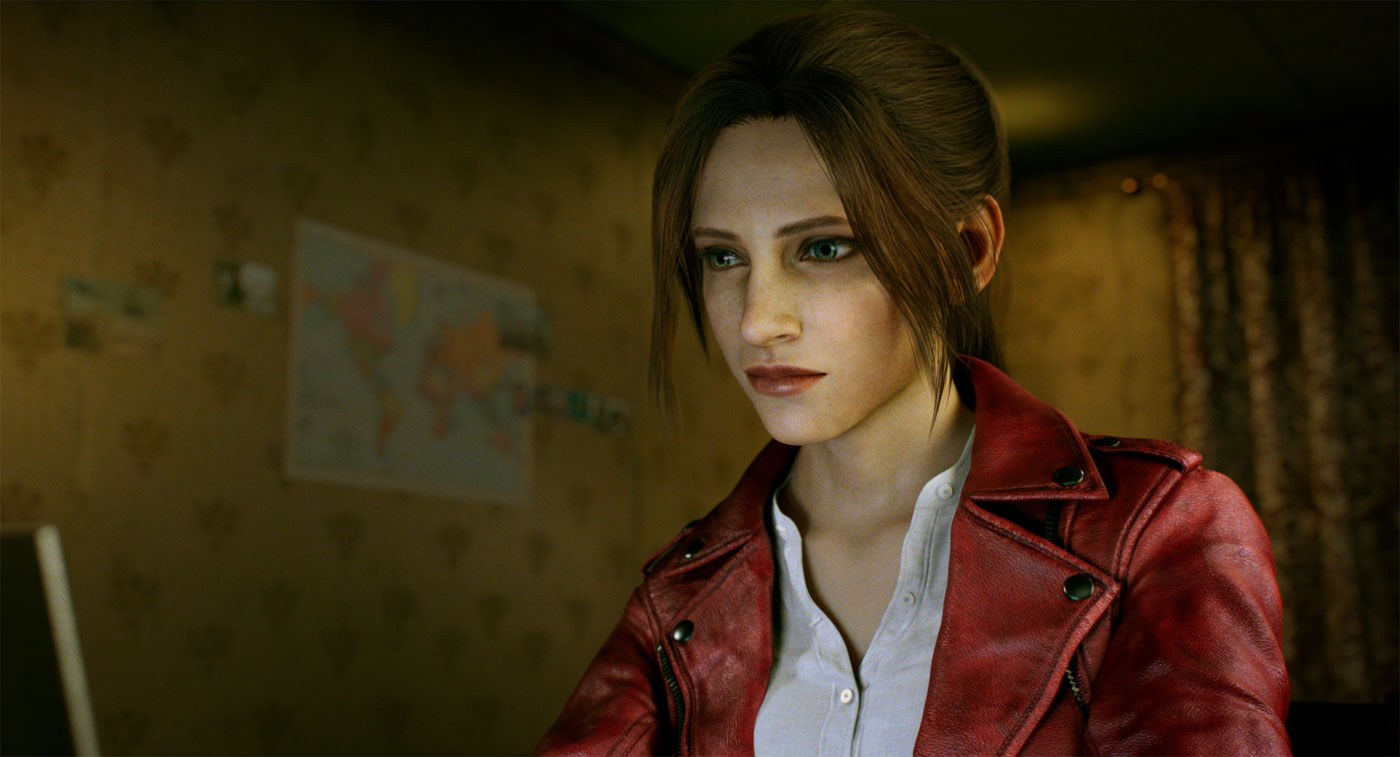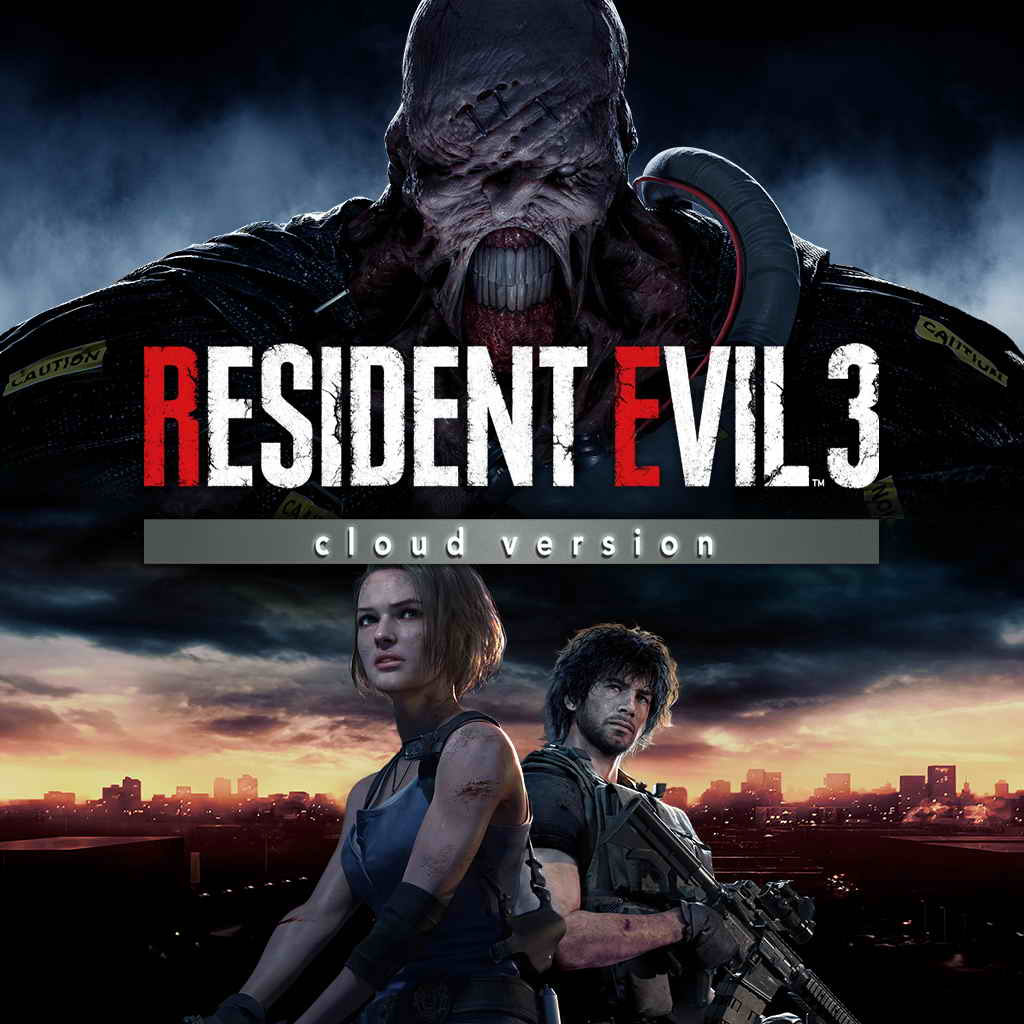 Demon's Souls
For those of us lucky enough to have secured a PlayStation 5 pre-order ahead of its November 12th release, this week brought us a particularly exciting new gameplay trailer for Bluepoint Games' upcoming remake of FromSoftware's Demon's Souls. This title essentially kicked off a highly successful video game genre, spawning the Dark Souls series as well as a number of other fantastic games like Bloodborne. Demon's Souls is coming soon as a PS5 launch title and it looks like it's going to be a hell of a time, based on the preview footage. Give it a watch above!
The Black Phone
Continuing the familial trend of spawning countless movie and television adaptations, the works of Joe Hill continue to strike it hot as Blumhouse sets Scott Derrickson (Doctor Strange) for directing a feature film take on The Black Phone. This report comes via Deadline. The source material novella, on the other hand, comes from the horror author's 20th Century Ghosts collection and follows four otherworldly beings who were once human but have since become something... else. Derrickson will be writing for the movie alongside frequent collaborator Robert Cargill. Further details are not yet available.
The People Under the Stairs
Jordan Peele continues to firmly plant himself at the center of the horror genre as Collider reports this week that the filmmaker is set to produce a remake of Wes Craven's The People Under the Stairs. There aren't many more details yet, such as who will be writing this new take on the horror satire or how it might differ for modern audiences, but put a pin in this one as something to look forward to going in the genre over the next year or two. Stay tuned!
The Conjuring
Being that it's Halloween, it's as good a time as any to dive deep into The Conjuring film franchise, and catch a preview of the upcoming sequel in the process. Warner Bros. released this week an all-new deep dive video titled Faith & Fear: The Conjuring Universe Behind the Scenes, which features a ton of commentary and discussion from the creative forces behind the movie. The video caps us off with a tease for the next installment, The Conjuring: The Devil Made Me Do It, which has been pushed back to June 4, 2021 due to the COVID-19 pandemic. Perhaps this 30-minute behind-the-scenes look can hold us over until then? We don't have much of a choice either way.
Insidious
This week's BlumFest virtual event also brought us an update on the Insidious franchise, revealing that not only is series star Patrick Wilson set to return for the film, he will also be making his directorial debut helming the overall effort. He will be joined by Ty Simpkins in front of the camera with the story following the Lamberts 10 years after the previous film as Dalton begins college. The script comes from Scott Teems and is based on a story by Leigh Whannell. There's no word yet on when fans can expect this new sequel to be ready for theaters.
Welcome to the Blumhouse
Four more films are on their way to Amazon, courtesy of Blumhouse and the retail/streaming giant's recent partnership. This past month brought us the debut of the first four movies, which are The Lie, Black Box, Evil Eye, and Nocturne. The fun will continue sometime in 2021 with The Manor, Black as Night, Madres, and Bingo. Here's what you can expect from the films, as outlined by Deadline:

[blockquote-0]
Ginger Snaps
It looks like none other than Ginger Snaps is also in line for a remake (or reboot) treatment, as Deadline reveals today that a television series based on the movies is in development. On the plus side, John Fawcett is involved in an executive producer capacity with Anna Ssemuyaba writing for the potential series. The story will follow two sisters, Ginger and Brigette, as the former is attacked and infected by a werewolf, setting into motion a violent and bloody chain of events. This project is still in early development and will be shopped around, so it will be some time before we know whether or not this one might move forward somewhere. Stay tuned for updates!
Dracula
Legendary Comics' upcoming Dracula graphic novel, which seeks to reunite Bela Lugosi with the iconic vampire character his name is synonymous with, is set to hit shelves on November 3rd and the publisher has released a delightful little trailer to get your blood pumping with excitement for it. This comic book adaptation of the classic Bram Stoker work is written by Robert Napton and features art by El Garing. You can pre-order your copy over on Amazon today.
Cannibal Comedian
This week also brought us a few photos and a poster from filmmaker Sean Haitz's (Big Top Evil) upcoming new feature, Cannibal Comedian. The movie follows a psychopathic cannibal named Charlie who's fed up with his lack of ambition. In an attempt to satisfy his appetite for normalcy, he tries his hand at stand-up comedy instead. Written and directed by Haitz, the film stars Aaron Prager as the titular killer himself, with Austin Judd and Robert Dunne playing supporting roles. Check out the new stills and poster image just below, and stay tuned for updates on the project as post-production continues.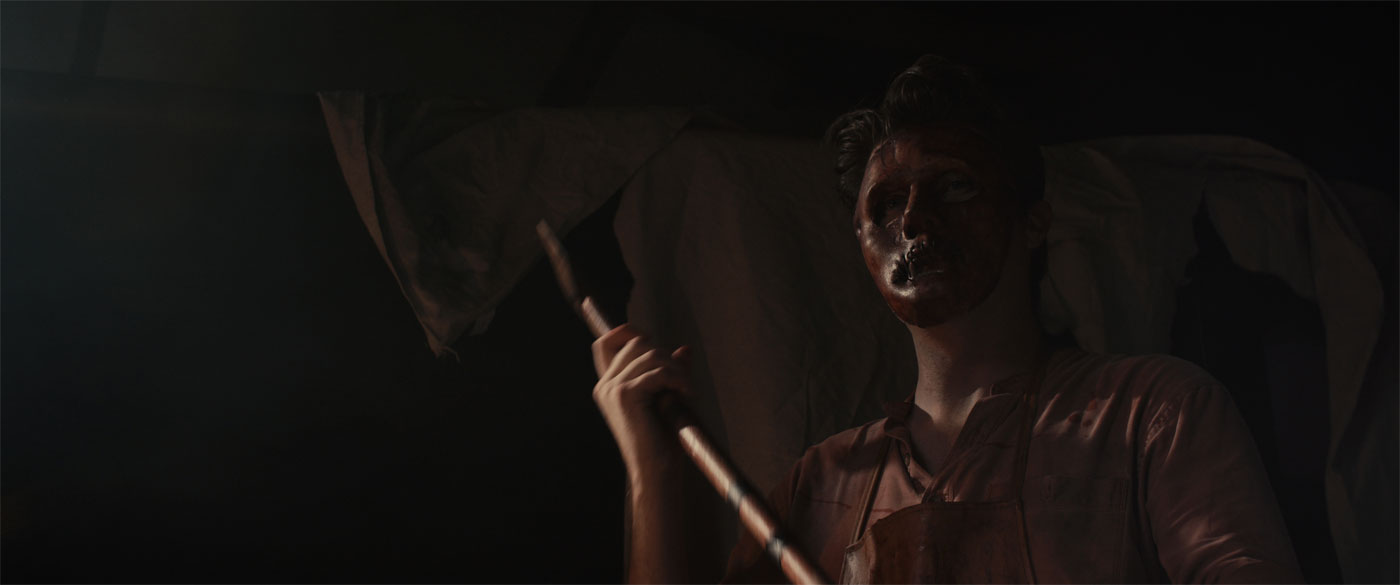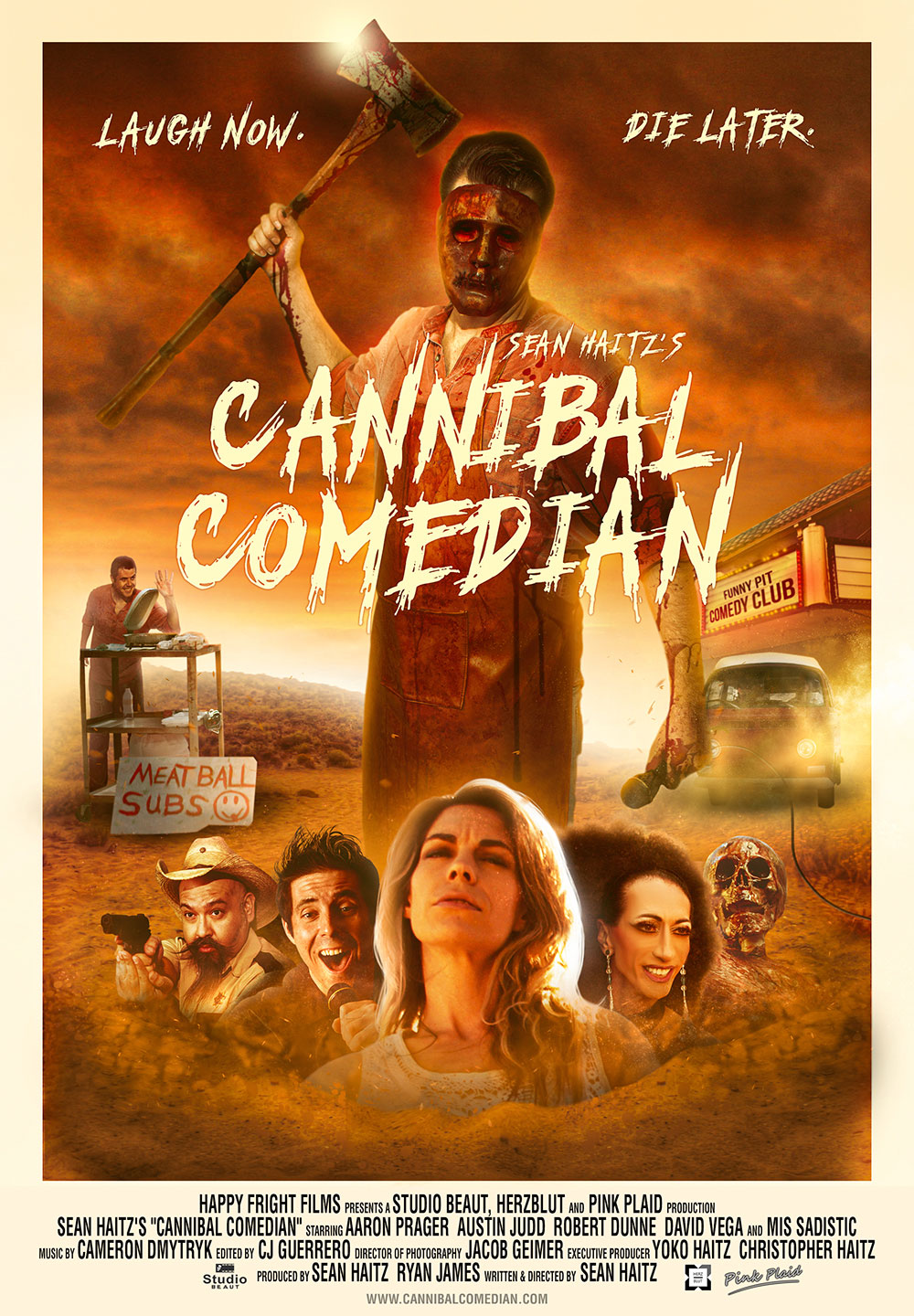 Dying Light
Horror gaming worlds are set to collide once more with the latest free DLC for Dying Light, bringing back the Left 4 Dead 2 crossover event for all to enjoy. The free update brings over to the game Bill and Gnome Chompski, as well as the zombie-filled Viral Rush game mode and even a new type of ammo: Incendiary! Check out the trailer above and get downloading today!
The Dark Pictures Anthology
With the release of Supermassive Games' latest installment of its Dark Pictures Anthology, Little Hope, we've gotten our first look at what comes next. Much like the end of the first game, Man of Medan, featured the first teaser trailer for Little Hope, completing this latest title rewards fans with a first look at House of Ashes. Fortunately for us, there are some dedicated players who've gotten through the game and shared the trailer with us online. Give it a watch above!
Bloodstained: Ritual of the Night
Koji Igarashi's fantastic action platformer, Bloodstained: Ritual of the Night (read our review) will soon be able to be enjoyed in an all-new way: on mobile! It was announced this week that NetEase Games and ArtPlay are co-developing Android and iOS versions of the hit game, featuring a mobile-optimized user interface and control scheme. No word yet on an exact release date, but you can check out a couple of screenshots from this shrunk-down title below!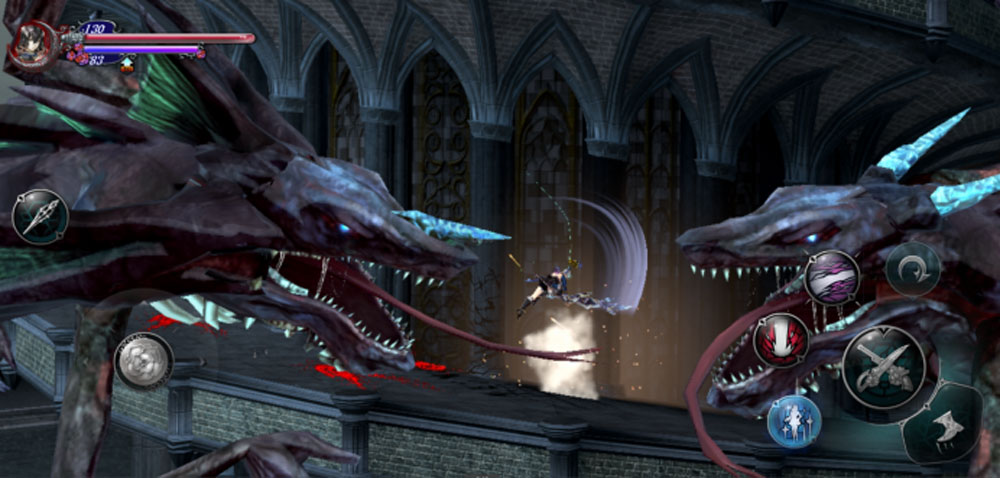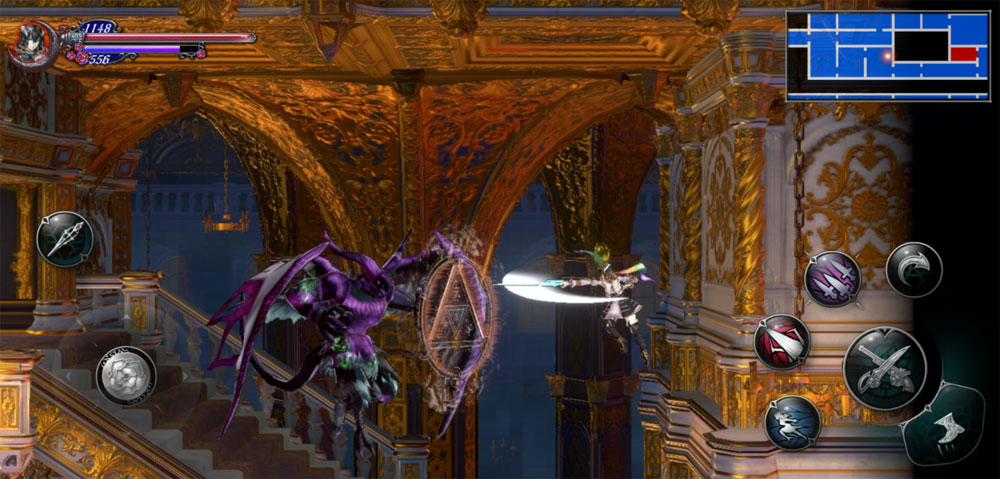 ---
There is always plenty happening in the world of horror, so be sure to drop in next week for our next news round-up and remember to visit throughout the week for original content and other major news discussion as it happens. Stay tuned!