The Upcoming Fifth "Purge" Movie Gets Release Date
The next night of lawless carnage is set to hit the big screen in 2020.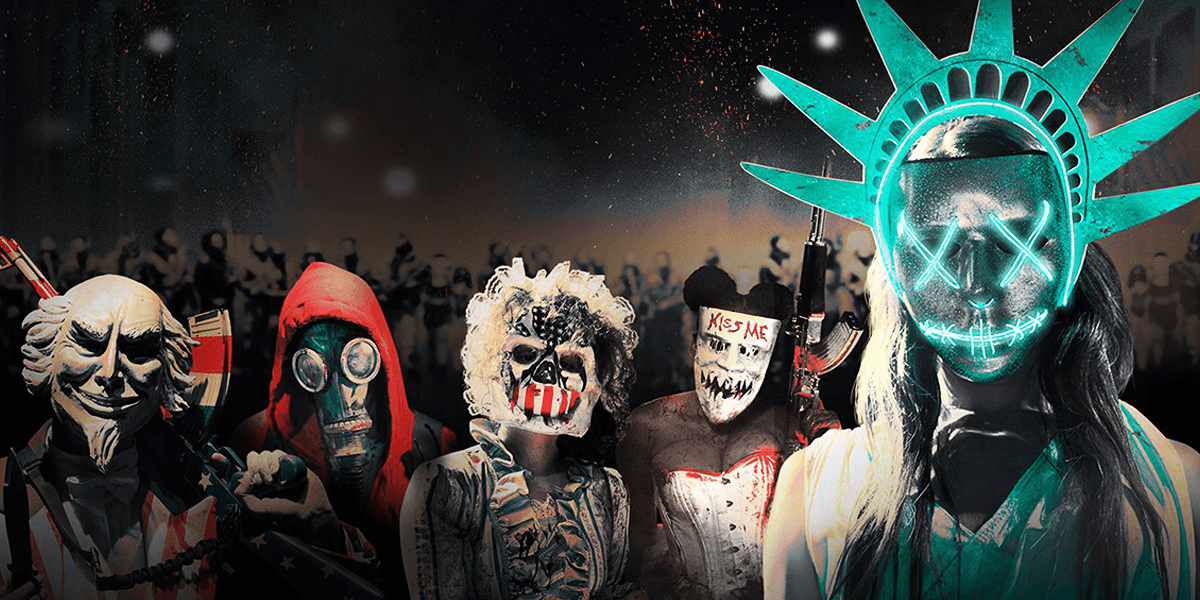 Blumhouse Productions will be working with franchise creator James DeMonaco on the next installment of the violent franchise in which all crime is legal, including murder, for a span of twelve hours once per year. When The Purge burst on to screens in 2013, the low-budget film surprised everyone as it surpassed $80 million at the box office. That's not bad for a $3 million production.
For those unfamiliar with the franchise, The Purge gives citizens a way to release the beast within on one night out of the year for 12 hours. All crimes are legal during this time, with no fear of consequences from law enforcement. Some called it a way to thin the herd of lower, disadvantaged citizens, while others praised it for reducing the country's crime rate.
Since the first film, the franchise has earned an impressive $447 million. Beginning last September, USA Network aired the 10-episode first season of the franchise's official television spinoff. It was announced last November that the network signed on for a second season, although there has not yet been any official word on when we can expect those new episodes to arrive.
Last year's The First Purge was what fans referred to as a prequel to the original movie. It provided some insight into how the annual ritual came to be and the government's reasons behind it. If you missed it, you can check out our review for the film right here.
The latest Purge film, still untitled as of this article's writing, will see its graphic violence going up against Jason Reitman's Ghostbusters sequel on July 10th, 2020. Earlier reports indicated that this movie might be the last in the franchise, but that much has not yet been confirmed either.
Stay tuned to Dead Entertainment for more details as they become available.