Producer Ian Cooper Talks Candyman Reboot, Themes, and Connection to Original Film
The goal is to make this spiritual sequel exciting and rewarding whether you have seen the original film or not.
By Chris Morse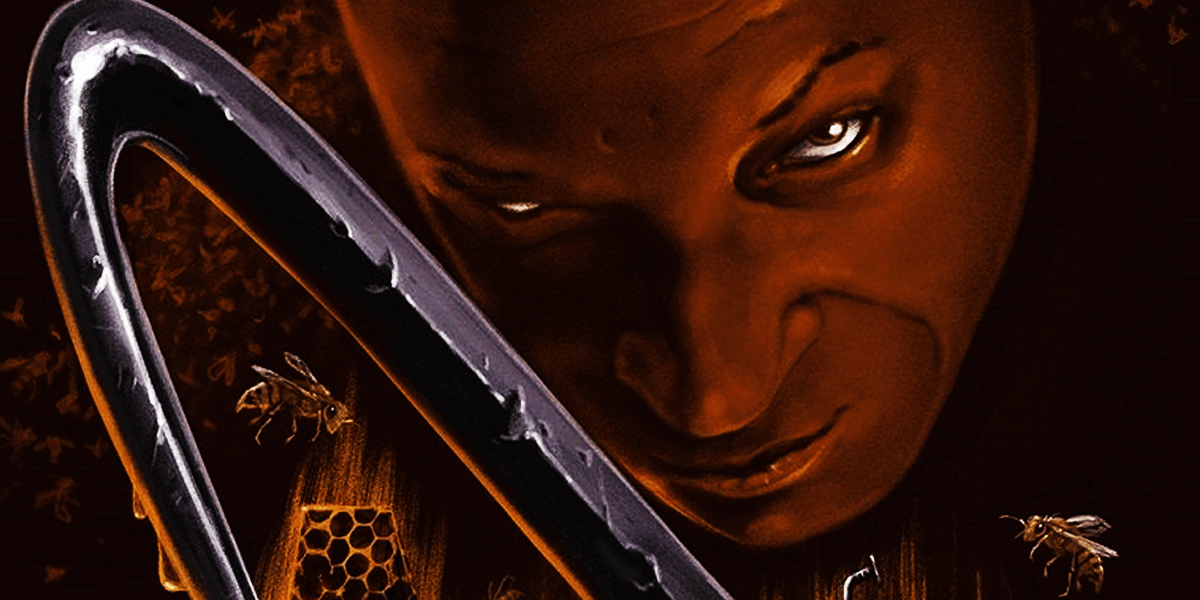 As you've probably already heard, a new Candyman film is on the way from Jordan Peele's Monkeypaw Productions and it is being billed a spiritual sequel to the original. Specific details are still somewhat scarce, despite a mysterious phone call taking place between Peele and Tony Todd, but the studio's creative director, Ian Cooper, recently spoke a little bit about the upcoming film at a Produced By panel called "The New Age of Producing Horror," as reported by Deadline.

Cooper recently served as producer for both Get Out and Us, so it stands to reason that he is also involved in Candyman, making his insight into this ongoing project fairly interesting. Regarding a potential theme for the new movie, Cooper says that Peele wants his script to address toxic fandom, which is certainly a relevant, hot-button issue for creatives these days, considering widespread fan backlash across a number of franchises as of late.

[blockquote-0]

There's no doubt that getting fans to accept change is a monumental task for anyone these days. In horror, it often bubbles to the surface when it comes to reboots or new sequels, while it is also something that Jason Reitman must be ready to tackle with Ghostbbusters.

Honoring an original, beloved work is no small feat, which Cooper is certainly acknowledging here, but fans, at times (especially on the internet), don't make it much easier. The circulation of petitions about changing a story or online harassment of actors and actresses certainly come to mind as examples. Separating the trolls and toxicity from valid criticism is rarely a fun time for anyone these days.

The approach from Monkeypaw does sound promising at least, because making this new film have a satisfying relationship with the original is no doubt the correct mindset to have going into this. Cooper says the goal is to make it enjoyable whether you have seen the first film or not, but Peele does want it to connect with the original in an interesting way.

[blockquote-1]

All in all, we are still left eagerly awaiting more details on the film, but how this film connects to the original is certainly something fans have been wondering about right along, so the hints and teases we've received here can hold us over for at least a little while.

The latest major update we received on the project was a very intriguing clarification from director Nia DaCosta that Yahya Abdul-Mateen II (Aquaman) is not replacing Tony Todd. Well, what does that mean? We can only speculate, but it sounds like this film's star will be playing a new character, possibly one who will eventually become Candyman or some new incarnation of the urban legend.

Regardless of the specifics, it would appear that Tony Todd's rendition of this character is still very much a part of the same universe as the upcoming film, which could mean that the actor might reprise his original role in some form as well. In what capacity that could happen is anybody's guess, but there is plenty to speculate on here in light of this information.

Candyman, described as a "spiritual sequel" to the original, will take place in the same Chicago neighborhood made famous by Tony Todd's chilling rendition of the urban legend, Candyman, otherwise known as Daniel Robitaille. The film will be directed by Nia DaCosta with a screenplay jointly written by Peele and Win Rosenfeld. MGM is producing and financing the film.

Production on the film is underway with a target release date of June 12th, 2020. We will be sure to provide you all of the latest details on this project here on Dead Entertainment.