Exclusive: Bandersnatch Director David Slade Wants to Return for More Black Mirror Episodes
The filmmaker helmed the choose-your-own-adventure feature as well as the Season 4 episode, Metalhead.
By Chris Morse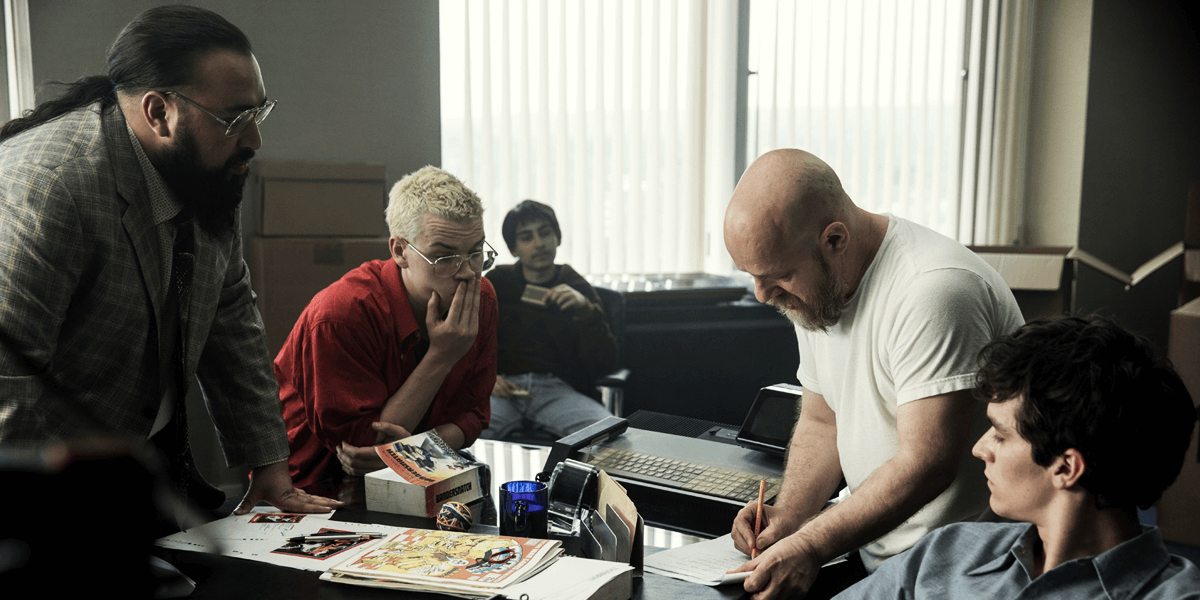 Black Mirror is finally on its way back early next month and we have the episode titles and teaser trailers to prove it, but this has certainly felt like a long time coming. Instead of receiving a new season, the end of 2018 brought us a special feature film called Bandersnatch, which allowed viewers to choose their own adventures by deciding what the main character does or says at specific points in the story. This unique experience offered a wide variety of outcomes and plenty of Easter eggs in what was certainly true to form for the series' typical themes.
The effort was helmed by David Slade, who is known for such films as Hard Candy and 30 Days of Night, not to mention taking on the Season 4 episode, Metalhead. We recently had a chat with the director about his segment on Mick Garris' upcoming horror anthology, Nightmare Cinema, and managed to touch on a few other topics in the process, including Black Mirror. The full interview will be available here on Dead Entertainment in due time, but we do have some interesting discussion to share in the meantime.
Considering his recent involvement in the Netflix series, we asked the filmmaker if he has any plans to do more work on the show in Season 5 or beyond. He revealed to us that he is pretty much in constant contact with the producers and creator of Black Mirror, so there's no doubt he's certainly up for more and it sounds like they want to bring him back as well.
"The last one I did was Bandersnatch and I am constantly talking with the producers and Charlie Brooker," Slade told us. "I want to work with Charlie again and he wants to work with me again."
"Doing Bandersnatch and then completing an extra three episodes for those guys was pretty full-on, so we're only just getting out of it now. There will be more, but the plans for the future are not yet set. I would love to work with those guys again, because I love them."
Since first becoming involved with the show in Season 4, Slade has clearly made enough of an impression to continue to be a part of it, as evidenced by being brought in to direct last December's interactive, feature-length installment. Bandersnatch certainly got everyone talking and it's clear that the filmmaker will continue to leave his mark on the anthology series in seasons to come.
The three-episode fifth season of Black Mirror hits Netflix on June 5th. As always, follow Dead Entertainment for all the latest news and updates on this series.