Horror Anthology Nightmare Cinema Gets Official Trailer and Poster
The Mick Garris-led anthology features five stories and several prominent horror directors.
By Chris Morse


This summer will finally bring us the arrival of an all-new horror anthology feature from Mick Garris, director of the TV miniseries for The Stand, titled Nightmare Cinema. For this project, he has brought together several prominent filmmakers to each craft a unique horror tale that will be connected together by one creepy setting: the decrepit Rialto Theater. There are five stories in total that will be brought to life by the mysterious Projectionist, played by Mickey Rourke.

You have surely heard of each of the directors involved in this film, as they have all contributed to the genre in a myriad of ways over the years. Garris will be joined by Joe Dante (Gremlins), David Slade (30 Days of Night, Hard Candy), Ryûhei Kitamura (Midnight Meat Train), and Alejandro Brugués (Juan of the Dead). Here is a full list of the stories along with the official synopsis and poster for the anthology.

[blockquote-0]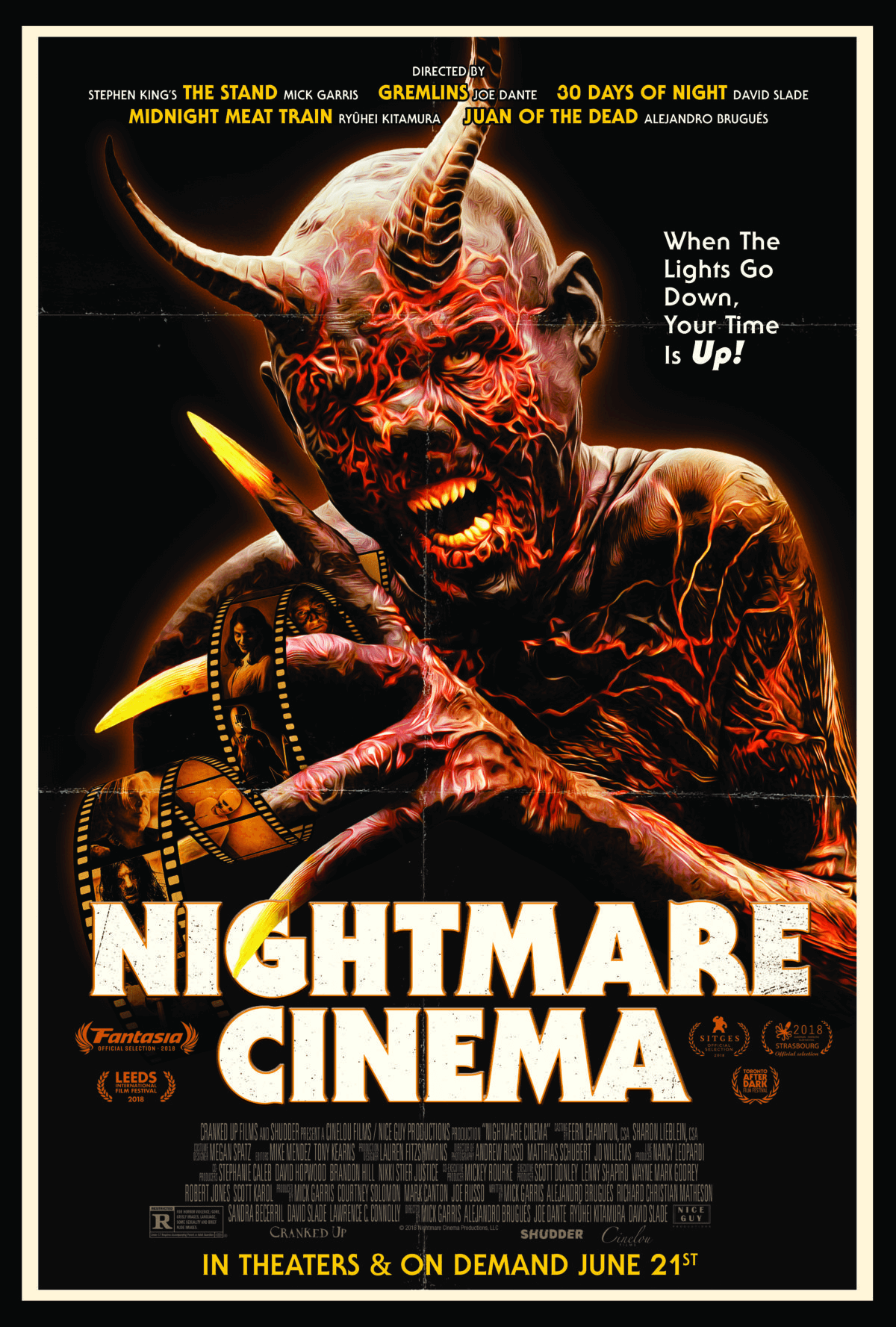 Nightmare Cinema will hit theaters and VOD on June 21st, 2019 via Cinelou Releasing. Stay tuned to Dead Entertainment for all the latest news and updates on this film as we get closer to its release date.