The Simpsons Producer Teases "Thanksgiving of Horror" Special Full of Black Mirror Nods
Usually famous for its Halloween episodes, the long-running cartoon is doing things a little differently this Turkey Day.
By Chris Morse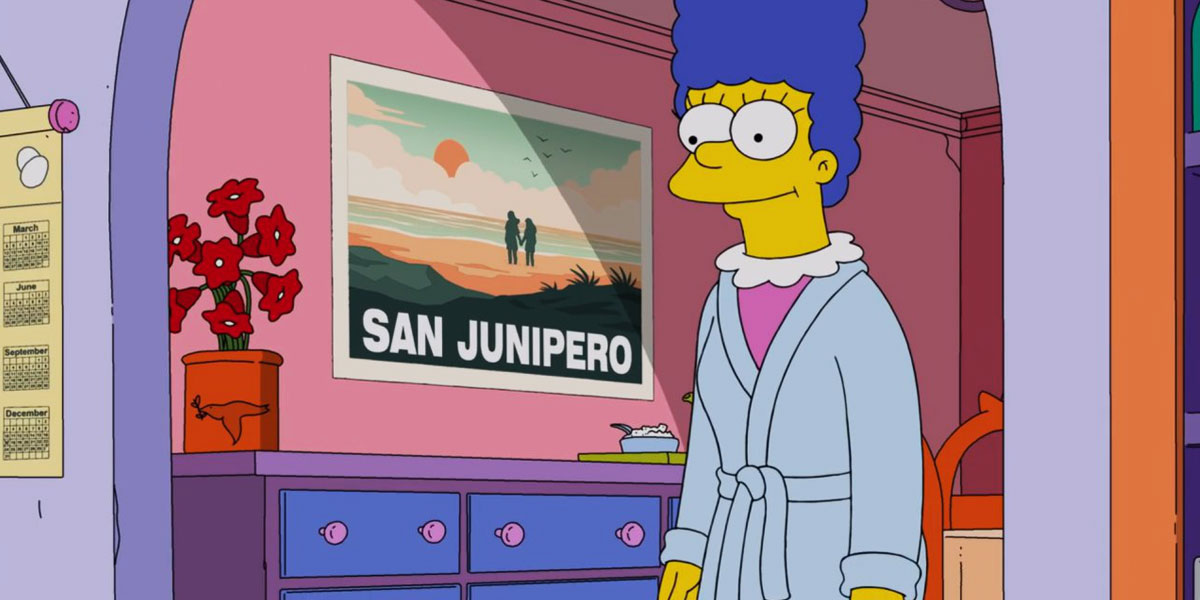 Forget the Treehouse of Horror, The Simpsons is getting ready to deliver some additional scares in its upcoming "Thanksgiving of Horror" trilogy special, set to air on November 24th at 8 PM. The fine folks over at EW shared a preview of the episode earlier today, featuring some teases from executive producer Matt Selman. We are even going to see a whole bunch of Black Mirror references in this one.

The three-part episode follows a "past, present, and future" structure with the first act involving invading Pilgrims and innocent turkeys, the second bringing in Black Mirror creator Charlie Brooker to voice a "Nosedive"-like app, and the third heading off to space to celebrate the final Thanksgiving while escaping a dying planet in a spaceship.

"We love 'Treehouse of Horror' so much that, like Thanksgiving itself, we are greedy for a second helping of horror," said Selman. "Thanksgiving is a scary holiday from unwanted political discussions to not knowing what time the food is being served. There's a lot of fear there."

As an added bonus, the producer dropped 10 hints to tease some moments and Black Mirror references from the upcoming special, which has a nearly 25-minute runtime, the longest-ever for an episode of The Simpsons. See below for the full list.

[blockquote-0]

Once again, The Simpsons' "Thanksgiving of Horror" trilogy special will air on Fox this Sunday, November 24th at 8 PM local time. Will you be tuning in?