Black Mirror: Bandersnatch Takes Home Emmy Award for Outstanding Television Movie
The choose-your-own-adventure story is now an award-winning choose-your-own-adventure story!
By Chris Morse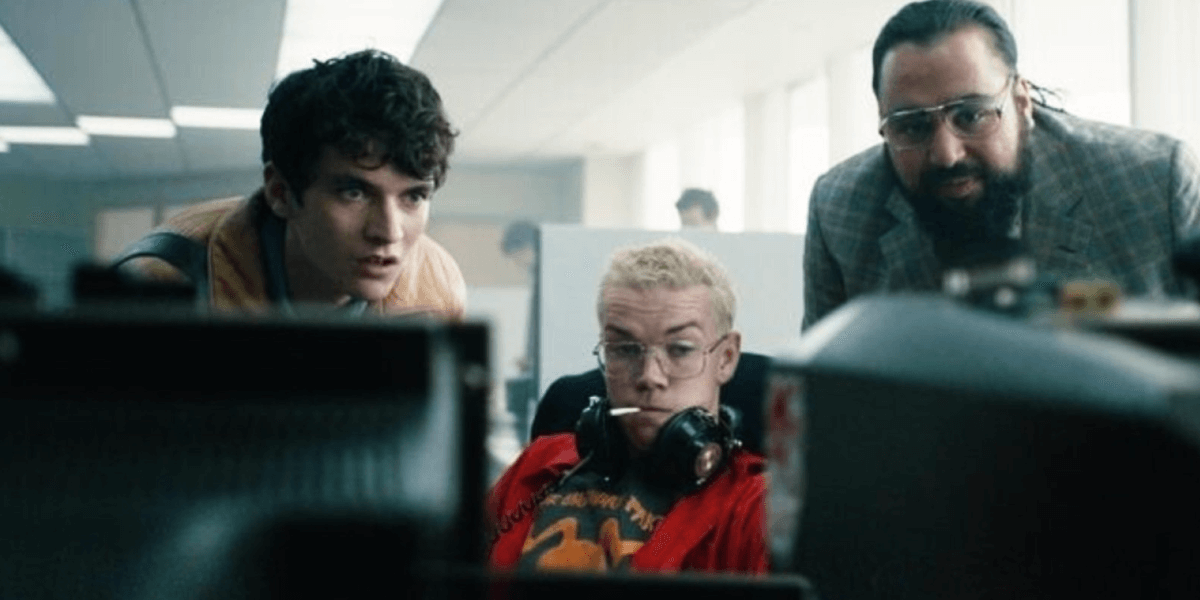 Last night's 71st Primetime Emmy Awards didn't yield any nods to the horror genre, which is pretty much expected, but we did receive a bit of an adjacent nod with everybody's favorite sometimes-dystopian Netflix anthology, Black Mirror, being honored for its interactive movie, Black Mirror: Bandersnatch.
Directed by David Slade of Hard Candy and 30 Days of Night notoriety, the feature-length installment released late last year and took a unique choose-your-own-adventure approach to the technology-focused series. Following the film was a fifth season of the TV show, which was shortened down to three episodes due to all of the work that went into this movie.
Black Mirror: Bandersnatch is set in 1984 and follows a young programmer who is tasked with adapting a choose-your-own-adventure fantasy novel into a video game. The project eventually leads to him questioning reality while facing a "mind-mangling" challenge. The feature-length spinoff contains about five hours of footage in total and a number of different endings viewers can work their way through.
The movie stars Fionn Whitehead (Dunkirk) as Stefan and is directed by David Slade (Black Mirror: Metalhead, Hard Candy, 30 Days of Night). Also starring is Will Poulter (The Maze Runner, Detroit) as Colin Ritman, Alice Lowe as Dr. Haynes (Sightseers, Hot Fuzz), and Asim Chaudhry (People Just Do Nothing) as Mohan Thakur.
Black Mirror is currently streaming five seasons and Bandersnatch on Netflix. Follow Dead Entertainment for all of the latest updates on this show and more.