Black Mirror Creator Explains Why Season 5 is Only 3 Episodes
As expected, the choose-your-own-adventure Bandersnatch had something to do with it.
By Chris Morse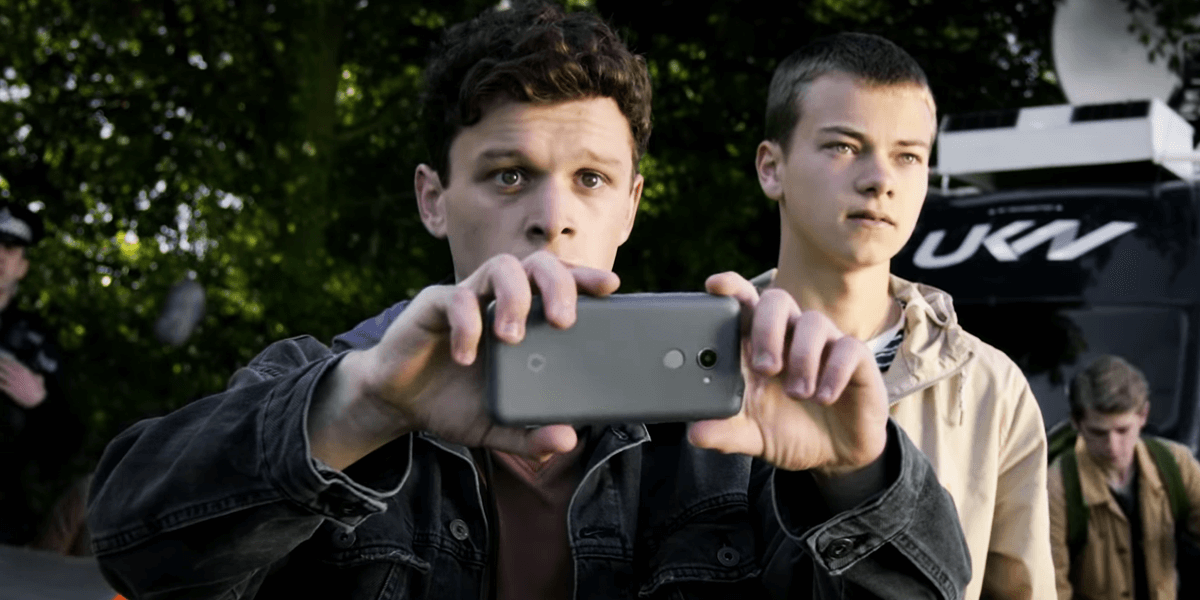 When Season 5 of Black Mirror was finally revealed, one common feeling among fans was a slight disappointment that it would only consist of three episodes. It seems fairly clear that last December's choose-your-own-adventure feature, Bandersnatch, may be one reason why we are getting a shortened season and series creator Charlie Brooker confirmed as much in an interview with Digital Spy.

"Originally, 'Bandersnatch' was part of season five," he explained. "So 'Striking Vipers,' we actually shot before we started shooting 'Bandersnatch.' 'Smithereens,' a little bit of that overlapped with 'Bandersnatch.' But then as we worked on it more, it became apparent that Bandersnatch was the equivalent of doing a whole season in itself."

The problem was that the interactive nature of Bandersnatch meant that it wouldn't be compatible with every Netflix-running device out there. It would be a poor experience if a new season was released and some viewers couldn't watch every episode of it. Brooker explained how this led to the decision to separate the interactive film and release it on its own.

[blockquote-0]

"It was that or make people wait longer," he added. "We could've just made everyone wait, but we thought 'No... let's disappoint them sooner!'" While we can agree there is a little disappointment at only getting three new installments of Black Mirror, we're fairly sure we'll have a good time watching them nonetheless. After all, Bandersnatch was a pretty fun and unique diversion as well.

Earlier this week, the new season's episode titles and trailers were released, pulling back the curtain on what each story will entail. In case you missed it, we have included a recap of each episode below.

"Smithereens" follows follows a cab driver with an agenda who becomes the center of attention on a day that rapidly spirals out of control. Starring is Andrew Scott (Spectre, Sherlock), Damson Idris (The Twilight Zone, Snowfall), and Topher Grace (Spider-Man 3, That '70s Show).

Next, "Rachel, Jack and Ashley Too" stars Miley Cyrus as a popstar who a lonely teenager longs to connect with, but the performer's life isn't quite as perfect as it appears. Also starring in the episode is Angourie Rice (The Nice Guys, Spider-Man: Homecoming) and Madison Davenport (The Possession).

Last but not least is "Striking Vipers," a story about estranged college friends who reconnect later in life, triggering a series of events that could alter their lives forever. The episode stars Anthony Mackie (Avengers: Endgame), Yahya Abdul-Mateen II (Aquaman), Nicole Beharie (Shame, Sleepy Hollow), Pom Klementieff (Guardians of the Galaxy Vol. 2, Oldboy), and Ludi Lin (Power Rangers, Aquaman).

The three-episode fifth season of Black Mirror hits Netflix on June 5th. As always, follow Dead Entertainment for all the latest news and updates on this series.