Bruce Campbell Talks Ash Williams, Ripley's Believe It or Not! in New Interview
The actor isn't retiring his famous Evil Dead character completely, at least in terms of doing voice work.
By Chris Morse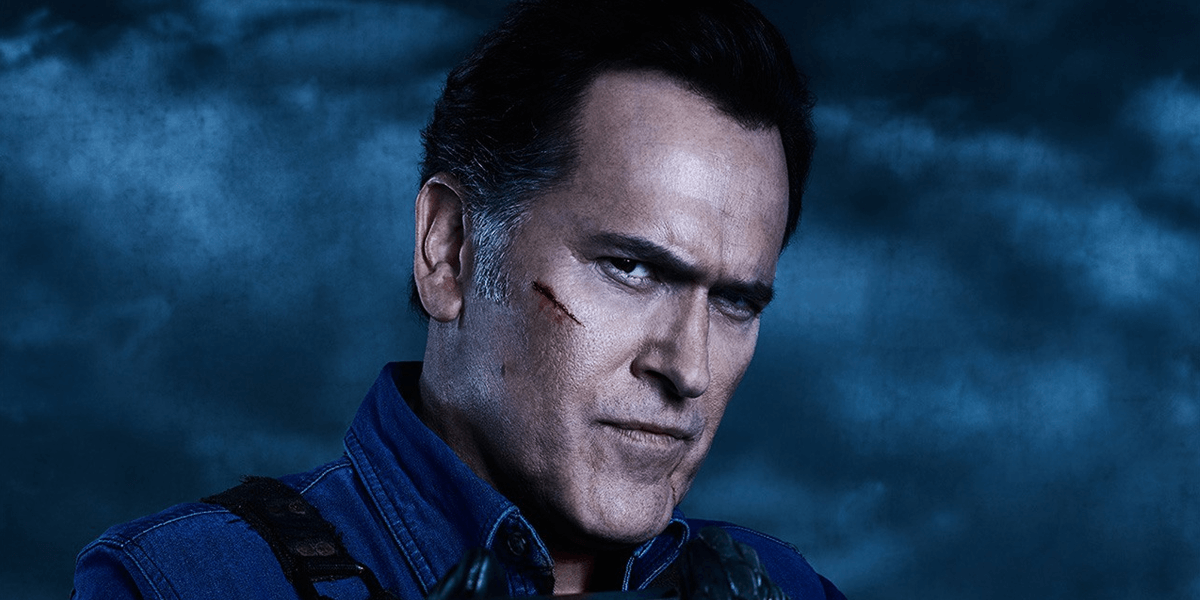 You may have heard that Bruce Campbell is returning to TV, though not to reprise the roles of any kind of Deadite-killing characters. Next month, he will be making his debut as host of the Travel Channel's revitalized Ripley's Believe It or Not! series, which will arrive on June 9th. As such, the actor has made on appearance on Inquisitr to discuss the new gig as well as his upcoming book and, of course, the chainsaw-wielding Ash Williams.

In terms of Campbell's retirement as the character, he does clarify that mostly means just in the flesh. It seems like Ash and Evil Dead as a whole are still very much in play, as long as it doesn't involve him physically crawling around in blood or pretending to fight demons.

"I'm still doing video games, I'm doing voices for Ash," he explained. "I'm just not going to grovel in the blood anymore. I'm retiring from certain types of roles, ones that require looking at tennis balls on sticks."

Regarding future Evil Dead projects, Campbell doesn't know if Fede Alvarez will have another crack at it after the 2013 re-imagining, but he does specifically say there are more stories to tell in the franchise. "It's all good," he said, "They're going to see different versions, they're going to be seeing more Evil Dead, too. We're not done with the Evil Dead saga, more stories to tell."

The actor also revealed a little bit of what's new in his updated memoir, which will be released this September. Particularly, the new segments will focus on Ash vs Evil Dead and the retirement of the character, at least in live-action form.

[blockquote-0]

Campbell also provided a bit of a deep dive into Ash as a character, offering his explanation of why he resonates with and relates to fans so much.

[blockquote-1]

As a bit of a footnote, the actor squashed all talk about his potential involvement in any kind of new Bubba Ho-Tep project. In fact, he was the one who kind of shot it down due to being unhappy with the script ideas. Read below for his full explanation.

[blockquote-2]

All in all, this was a quality interview that offered an abundance of insight into Bruce Campbell, his past work, and what's ahead for him. You can check out the full interview over on Inquisitr and be sure to follow Dead Entertainment for all the latest on any new Evil Dead projects, which are bound to happen sooner or later based on the above comments. Stay tuned!