Fright-Rags Debuts New Collections for Ash vs Evil Dead, The Texas Chainsaw Massacre, and More
The horror retailer is even dishing up special trading cards to celebrate the Evil Dead television series.
By Chris Morse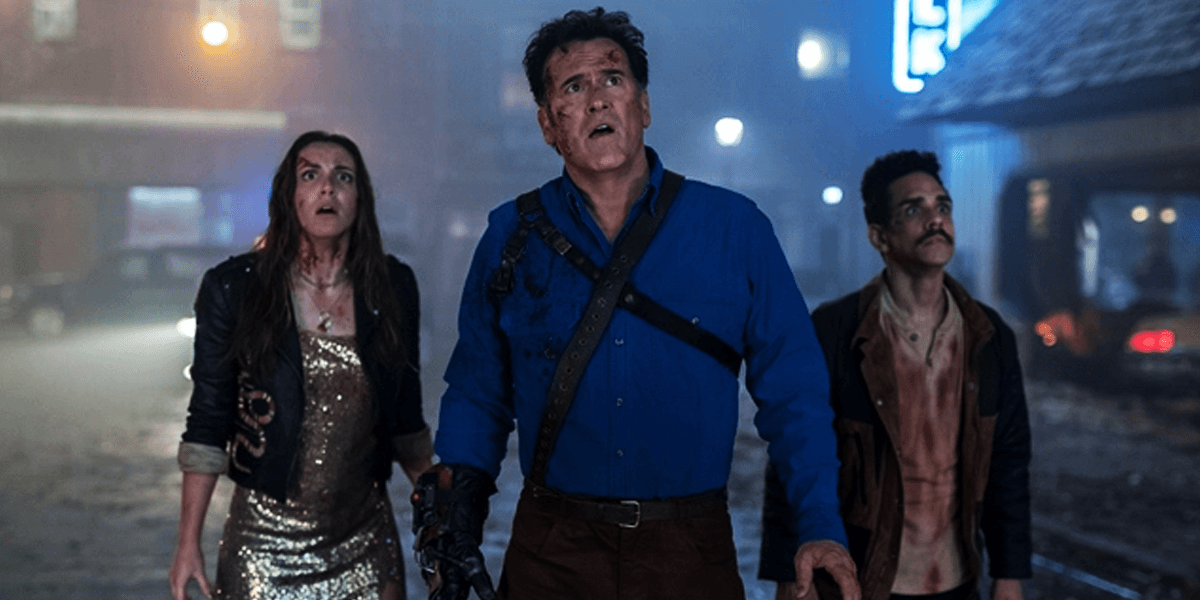 It's a new month and the turning of the calendar page brings with it new collections from Fright-Rags. This time, the horror retailer is highlighting some fan favorites in Ash vs Evil Dead, Pet Sematary, and the Texas Chainsaw Massacre franchise. Have a look at the new items shown off below.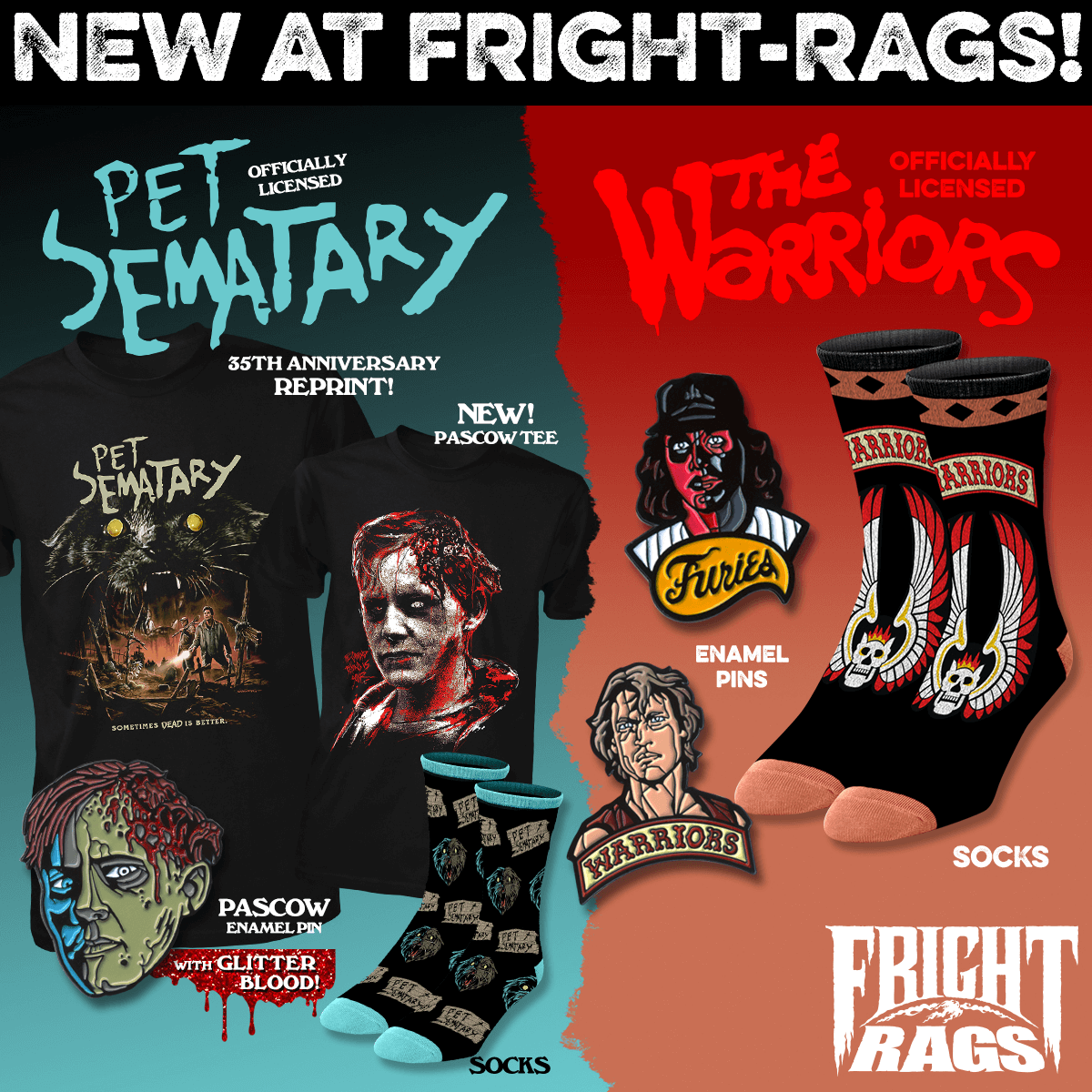 First up, we have new items for the 30th anniversary of Pet Sematary, which saw a remake hit theaters earlier this year. This set includes one all-new T-shirt design, a reprint of a popular past design, socks, and a Pascow enamel pin. There are also a few items on display for the cult-classic The Warriors, as you can see in the image above.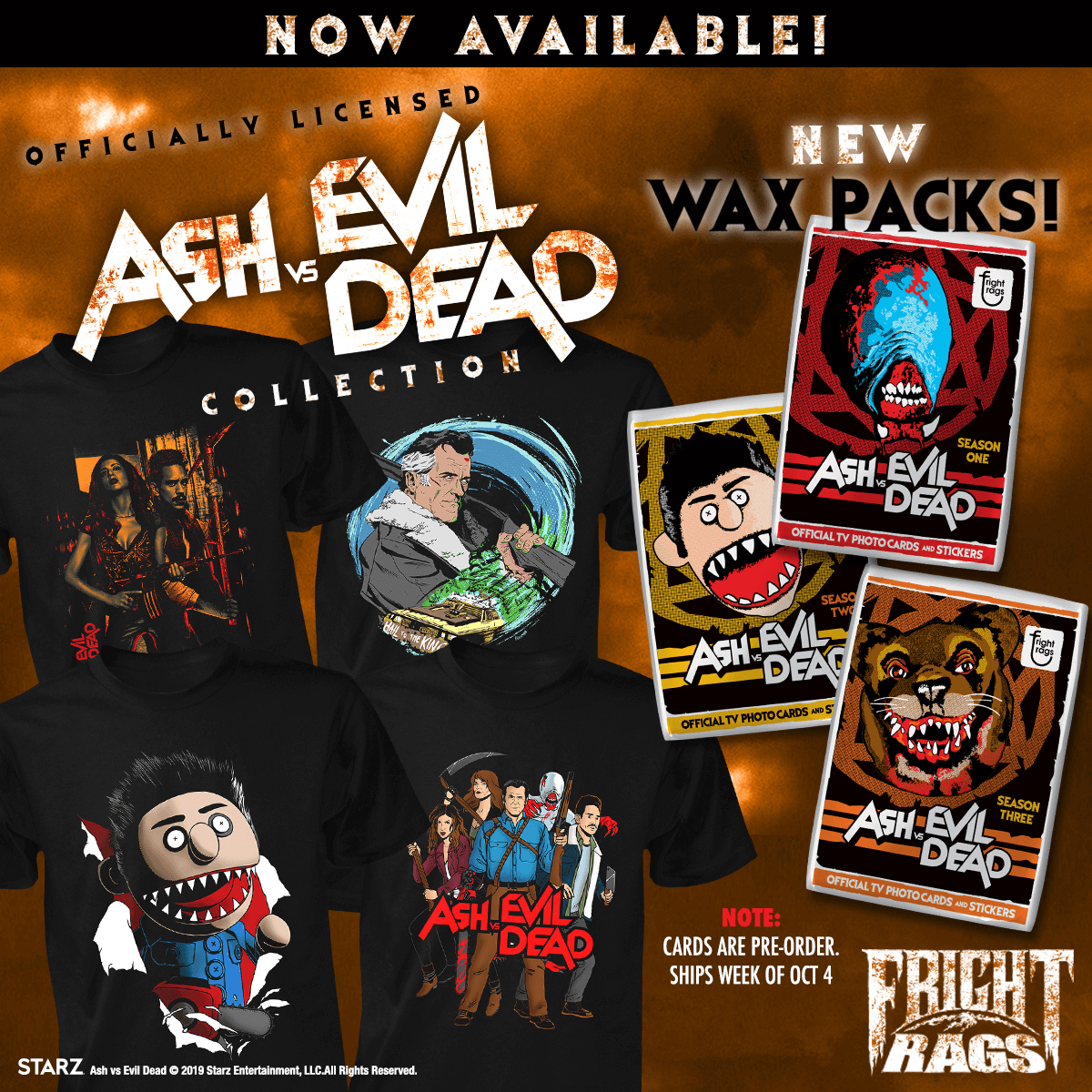 Next, we have a particularly exciting new collection celebrating the three-season run of Ash vs Evil Dead, including collectible trading cards and four new shirts. There is a separate trading card pack for each season, featuring a variety of photo cards as well as a sticker. For those who were sad to see Ash Williams go, these items just might be the catharsis you've been waiting for!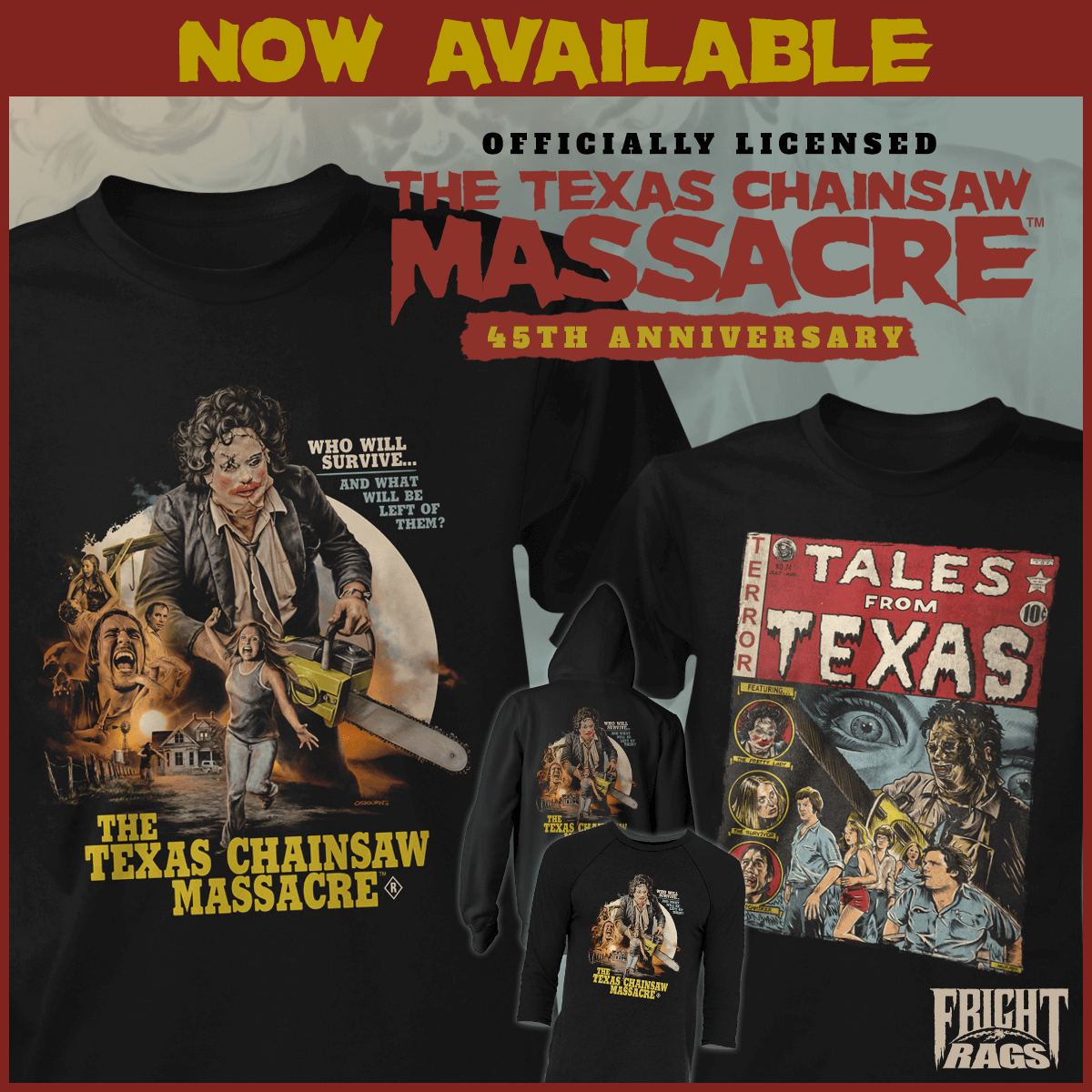 Finally, the retailer is celebrating 45 years of the Texas Chainsaw Massacre franchise with two new shirt designs. One features artwork based on the first film while the other is a bit of a mash-up design incorporating the style of Tales from the Crypt. Very cool stuff.
All of the above items are now available on Fright-Rags. Be sure to check out the store's other offerings while you're there and stay tuned to Dead Entertainment for more cool horror merchandise releases.