Believe It or Not: Bruce Campbell is Headed to the Travel Channel for "Ripley's" Reboot
The Evil Dead star will appear in ten episodes airing this June.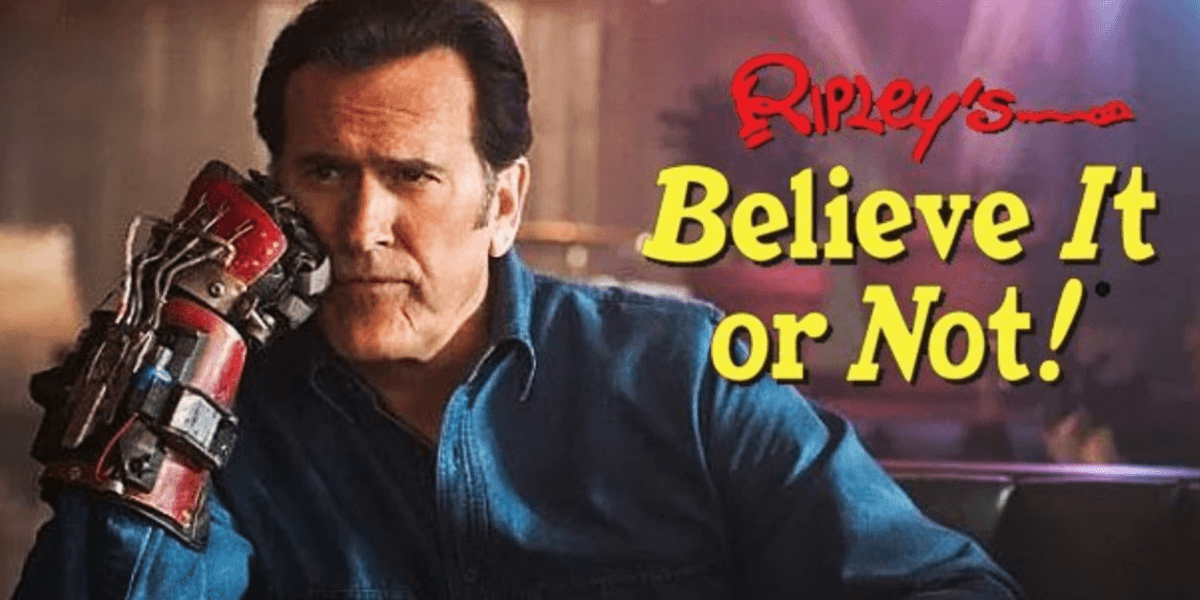 Veteran actor Bruce Campbell will join fellow horror legend Robert Englund in appearing on the Travel Channel for new shows airing this summer. Known for portraying Ash Williams in the Evil Dead franchise, the actor will serve as host and executive producer on a rebooted Ripley's Believe It or Not! series.
For over 100 years, Ripley's has been delivering the weird and strange in the form of comic strips, museums, aquariums, and a TV show that aired from 1980 to 1984 with Jack Palance as host. In 2000, a new version of the series featured Dean Cain (Lois & Clark: The New Adventures of Superman) as host for four seasons and 88 episodes.
Campbell will be filmed hosting the show from inside the historic Ripley's Museum in Orlando, Florida. In a statement for the Travel Channel, he expressed his attraction to the show.
"As an actor, I've always been drawn toward material that is more 'fantastic' in nature, so I was eager and excited to partner with Travel Channel and Ripley's Believe It or Not! on this new show," said Campbell. "And because amazing things happen all around the world, we should have no shortage of unbelievable stories to share with a fresh new audience."
The show is set to include ten hour-long episodes. Each will shine a spotlight on the lives of those who can perform extraordinary feats, have a bizarre talent or ability, or have no fear when it comes to trying something that we might consider death-defying.
Ripley's Believe It or Not! will premiere on Sunday, June 9th at 9:00 PM, with a new episode arriving each week following that.