Freddy Krueger is the Latest Horror Icon to Find a Home in Mezco's Burst-A-Box Line
One, two, Freddy's coming for you… Three, four, better lock your door…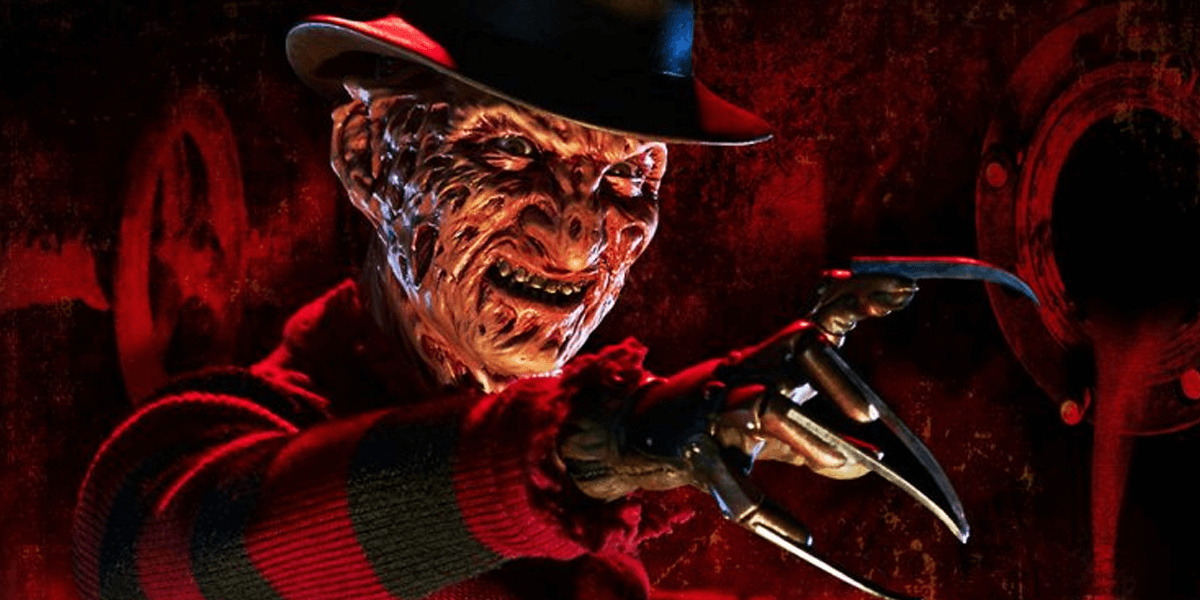 Last month, after receiving the new Jason Voorhees Burst-A-Box, we shared our review of the latest toy brand that is becoming a collector's item among horror fans. Gone is the happy clown face of childhood's past, replaced by highly-detailed replicas of some of our favorite horror icons.
A Nightmare on Elm Street's Freddy Krueger is the fifth in the Burst-A-Box line by Mezco Toys. Also available are Pennywise (waitlist available) from 2017's It, Trick 'r Treat's Sam (pre-order now), Scarred Chucky from Child's Play, and Jason, of course, the latter two who are now available for purchase.
You can pre-order Freddy now, as long as you are in the United States, for $50 plus shipping. With estimated delivery between October and December, it would make a perfect surprise for the horror fan on your holiday shopping list.
As mentioned previously for both the Jason and Sam Burst-A-Box toys, each tin box comes highly detailed with images on all sides, including the lid. This time, though, the lid latch and crank are green to match Freddy's famous green and red striped sweater.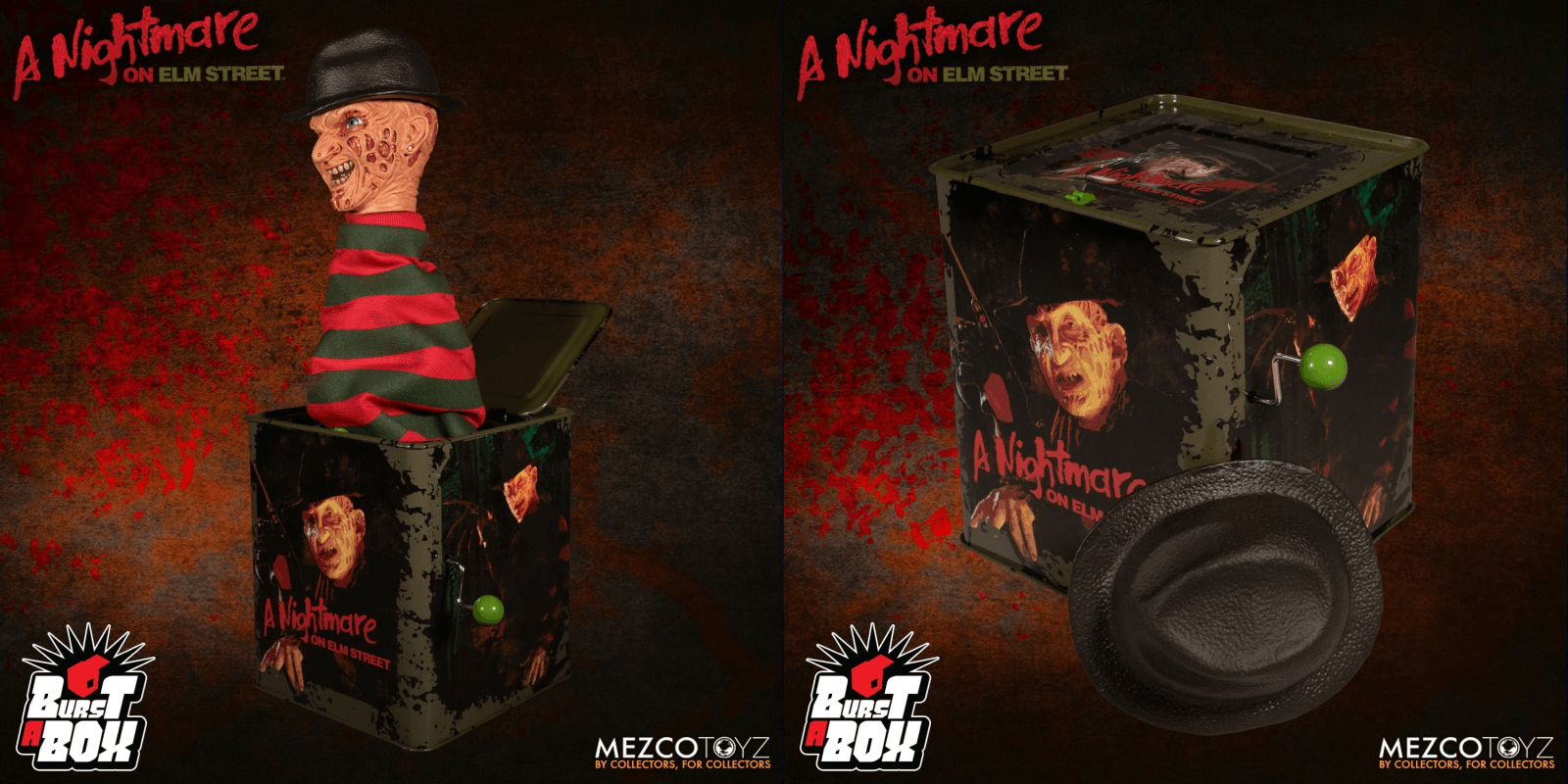 When popped, Freddy is 15", with a sculpted face and head as well as clothing made from a durable material. What sets Freddy apart from his fellow horror boxes is he comes with a removable black fedora that can be put on him once he is popped from his box.
He comes pre-popped in a collector's box, perfect for displaying as is, but if you're like me, you won't wait very long until you are taking him out and trying it out. Once again, you can grab up your very own Freddy right here. Stay tuned to Dead Entertainment for all the latest in horror collectibles!