Friday the 13th Slasher Finds New Home Inside Mezco's Burst-A-Box
Here are our impressions on our very own "Jason-in-a-box!"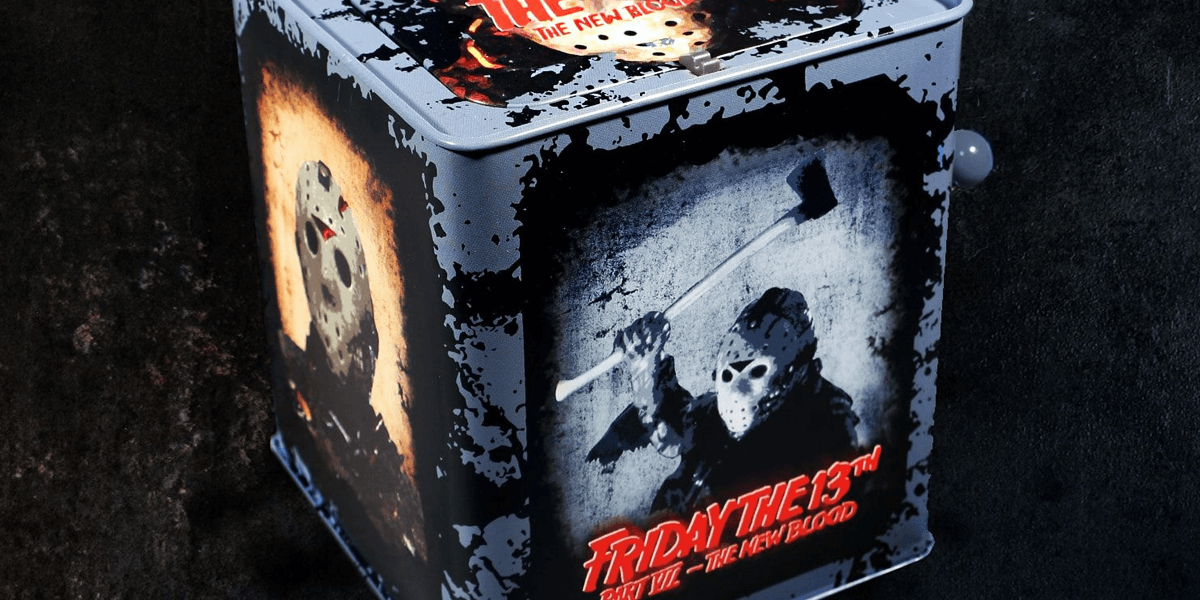 The latest Friday the 13th toy to hit the market is Mezco's Burst-a-Box Jason Voorhees, stylized after Kane Hodder's version of the masked maniac from part VII, The New Blood.
Mezco has done a wonderful job incorporating the rotting Voorhees with the children's classic Jack-in-the-Box, complete with whimsical music as you crank the handle. When "popped," Jason stands at an impressive 14" tall. The Burst-a-Box's Jason is constructed of durable hard plastic and soft polyester material and housed in a sturdy metal tin box.
It's not just what's inside that counts, as the box itself is quite favorable to look at. Each of the sides displays images of Voorhees from the film, along with the title Friday the 13th Part VII: The New Blood.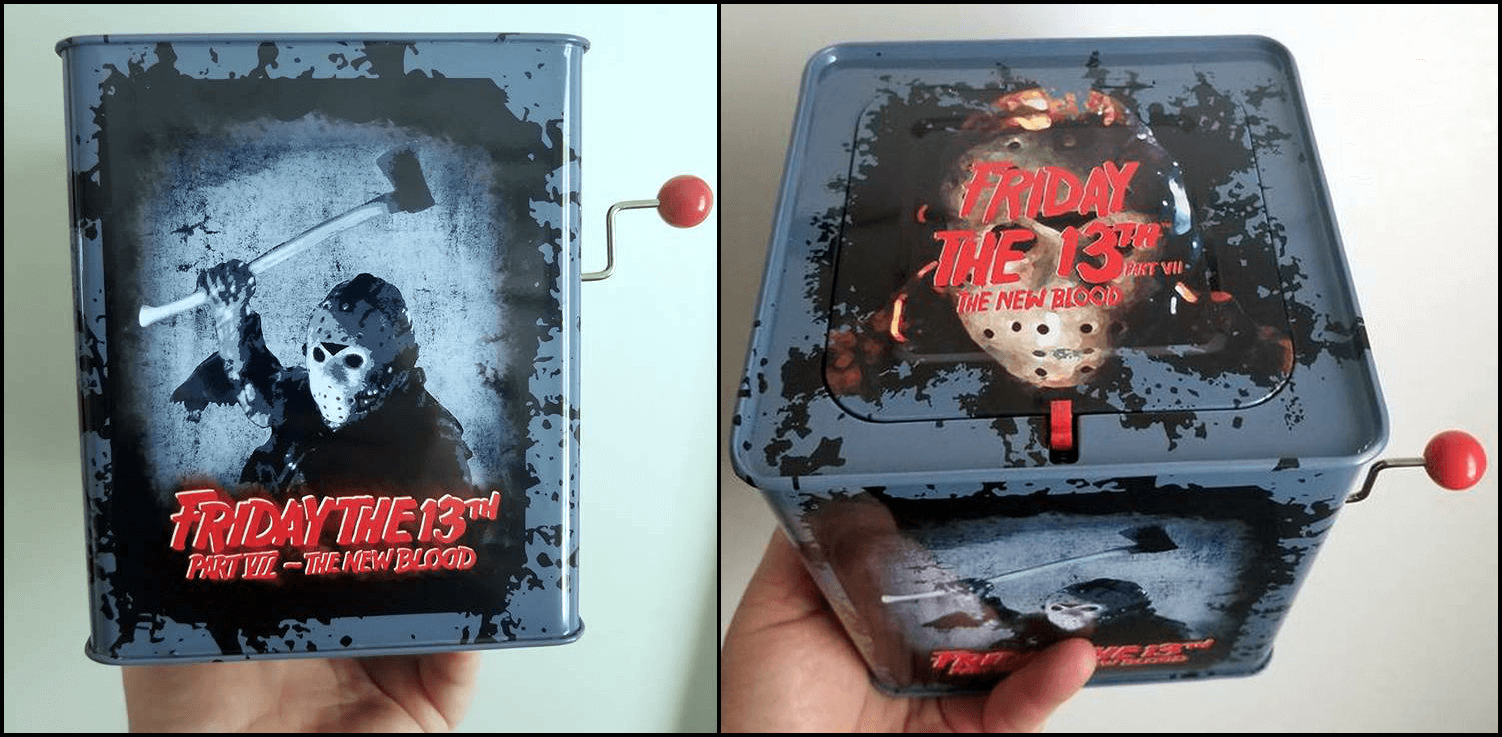 Jason comes popped in his collector-friendly window box, which I eagerly removed him from to try it out. What fun is it having a Jason-in-a-box if you can't make him pop? Once he is gently pushed into the box, a small red latch keeps the lid closed.
As you crank the handle, it's hard not to hum along to "Pop Goes the Weasel." Once you complete that final turn, the latch lowers and out pops Jason. See the video below.
[blockquote-0]
In a community where everyone is collecting hockey masks or figurines, this is definitely a unique collector's item for any fan of the series. You can order yours now at Mezco's official website for $50.00 plus shipping. Note that, unfortunately, Mezco won't ship outside the United States.
As a horror fan, I would be excited to see more horror icons show up in Burst-A-Boxes. Have you added this one to your collection?