Mezco Celebrates Trick 'r Treat with This Fantastic Sam-in-the-Box Collectible
You will soon be able to own your favorite Halloween advocate in his most unusual form yet.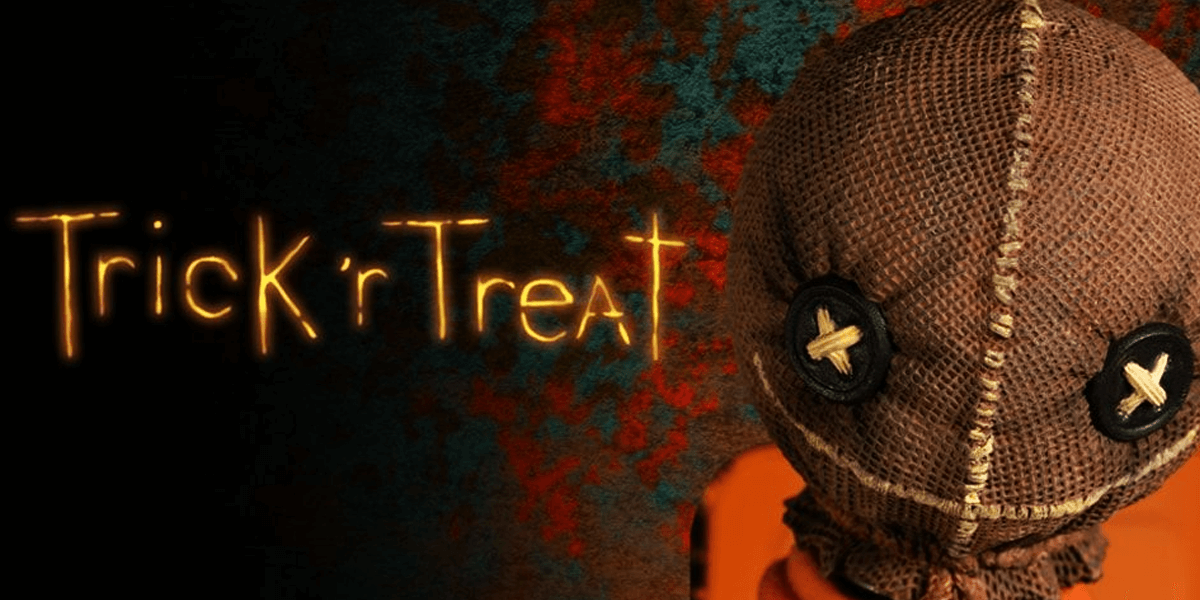 In a world where collectors want something unique and whimsical, Mezco aims to please with the childhood favorite Jack-in-the-Box, only with a horrific twist. Your favorite horror characters are now finding homes in fully-functional boxes waiting to be popped. Earlier this year, we showcased Mezco's new Jason Voorhees Burst-a-Box. I was pleasantly surprised at the quality of the toy and look forward to more horror icons being housed in the small tin box, waiting to be cranked open.
Now available for pre-order on Mezco's website is Sam from Trick 'r Treat. Part pumpkin, part supernatural being, he is highly detailed from his burlap sack and button eyes right down to his cloth orange pajamas. These items are expected to ship between September and November 2019.
Owning one of these twisted Jack-in-the-boxes, I can say that the workmanship that went into designing them is quite impressive. Each face of the box displays artwork, including the lid. The crank is sturdy and turns easily with the item having a nice weight to it, as opposed to it feeling flimsy or like it could break at any time. The materials used are sturdy and durable, so it all boils down to these really being great collector's items to have on your shelf.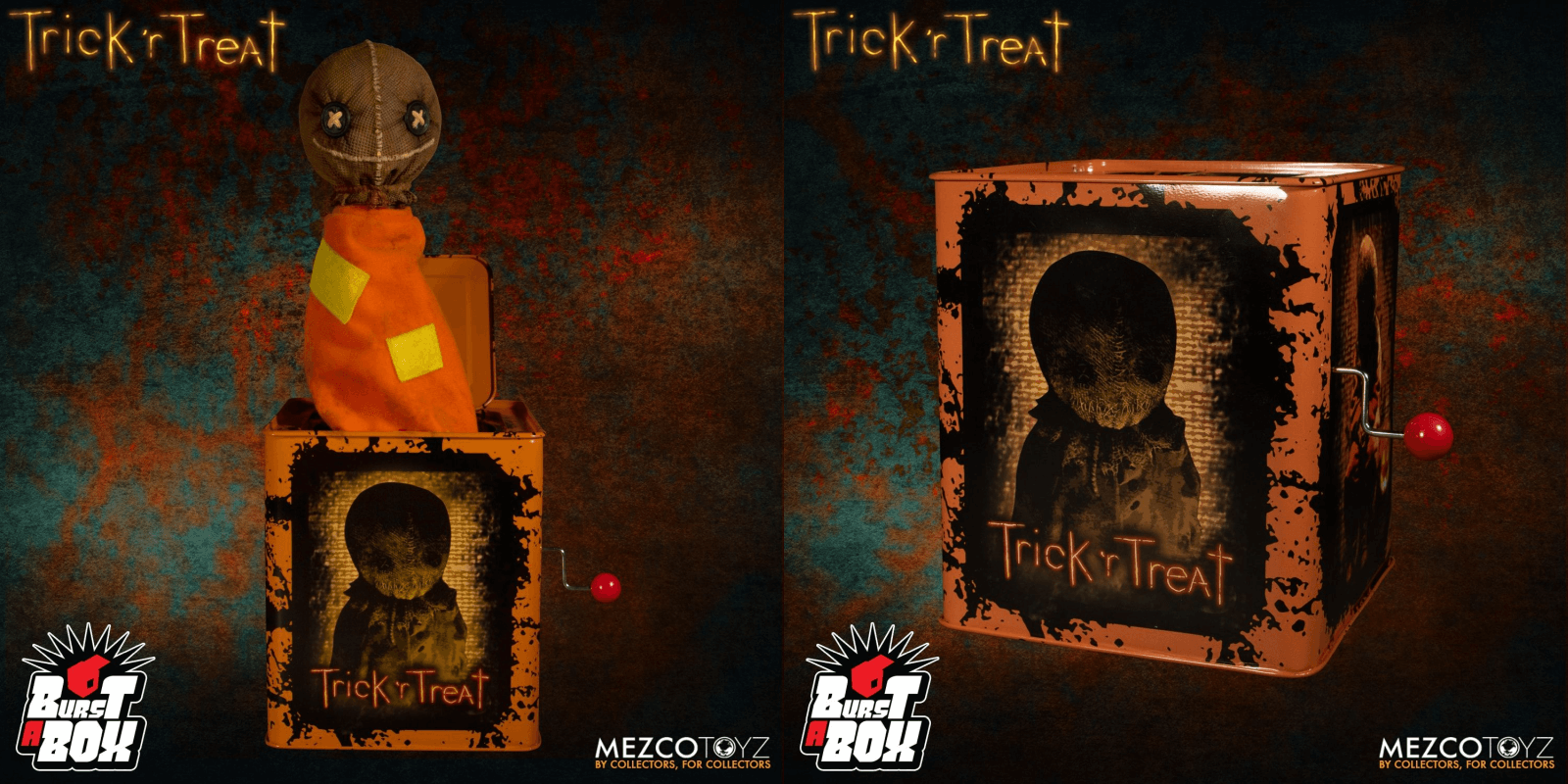 Sam comes housed already popped in his window display box, perfect for leaving as is, but it's more fun to take him out of the box and try it out. You can gently push him down into the tin box, where a tiny red lever will hold him in place. Once you turn the crank a few times, listening to the familiar jingle, he soon pops open and stands at an impressive 14 inches tall.
Also available on Mezco's website are other Burst-a-Boxes, including the aforementioned Jason Voorhees, Pennywise from 2017's It, and Scarred Chucky from Child's Play.
Who else would you like to see transformed into a Jack-in-a-Box?