Here's What the Mortal Kombat 11 Reveal Event Showed Us
Get over here if you want to know the latest about Ed Boon's new title.
By Jay Gervais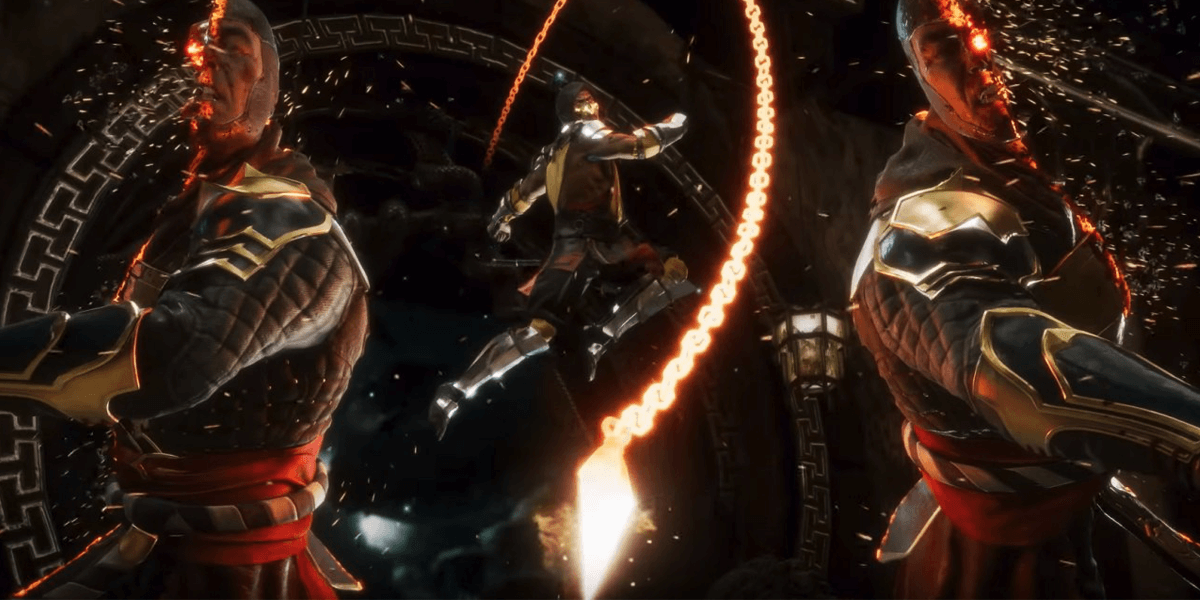 As you may recall, Mortal Kombat 11 was announced last month at The Game Awards by series co-creator, Ed Boon, along with a brutal first trailer. Other than the possibility of Todd McFarlane's Spawn appearing in the game, along with the revealing of the official cover art, we've been largely kept in the dark about the title, that is, until now.
NetherRealm Studios' Mortal Kombat 11 is just as brutal as any other title in the series, if not even moreso than ever before. However, we'll let you be the judge of that for yourself, since today's reveal event showed us quite a bit of the game and what we can expect this time around. Have a look below for the gameplay, fatalities, and story trailers.
Based on the story trailer, this game picks up immediately after the previous entry in the series, Mortal Kombat X, where Raiden upsets the balance of history after beheading and killing Shinnok. These events prompt a new and mysterious character named Kronika, The Keeper of Time and one who's apparently been watching over everything that has happened since the first game, to bring order to the universe by whatever means necessary.
Whether Kronika is a playable character in the game remains to be seen, but she's certainly the main boss you're going to have to try and overcome. With that said, based on the character selection screen, it appears as though there will be 25 characters to choose from. Thus far, the one's officially confirmed to appear and be playable as are Scorpion, Sub-Zero, Raiden, Shao Kahn (as a pre-order bonus), Sonya Blade, Baraka, Skarlet, and a new character named Geras. To learn more about Geras, check out this character's reveal trailer below.
On an interesting note, it was announced at today's reveal event that the character of Sonya Blade will be voiced by known gamer Ronda Rousey, who is a current superstar of the World Wrestling Entertainment (WWE) and a part of its Raw brand roster. In addition, she's also known for her several year stint as a mixed martial artist in the Ultimate Fighting Championship (UFC). Have a look below for the video of this announcement, where Rousey appears and talks about what drew her to be a part of Mortal Kombat 11.
This time around, characters are more customizable than ever before, which builds on the previous entry in the series. Mortal Kombat 11 will allow players to pick what skins, costume pieces, weapons, introductions, and special abilities they want to equip to their characters prior to engaging in battles. In terms of what's new in the battling system, there are new meters for offensive and defensive attack moves, which can be strategically used by players to gain an upper-hand against their opponent. If you're interested in seeing these features in action, check out the gameplay walkthrough video below.
Finally, if you're interested in getting a behind-the-scenes look at the making of Mortal Kombat 11, check out the video below. This interesting feature includes various interviews with the development team, including series co-creator, Ed Boon, and gives you an inside look at the amount of work and passion that went into creating the latest entry in the best-selling series.
Mortal Kombat 11 releases worldwide later this year on April 23rd for all major platforms, which includes PlayStation 4, Xbox One, Nintendo Switch, and PC. Stay tuned to Dead Entertainment for all the latest news on Mortal Kombat and the latest entry in the series.