Mortal Kombat 11's Joker DLC Teased at The Game Awards 2019, Krossplay Detailed
The Clown Prince of Crime is sure to put a smile on your face with this latest look at the character in the smash-hit fighting game.
By Jay Gervais

As you are likely aware, Batman's archenemy Joker will soon be released in Mortal Kombat 11 for those who own the Kombat Pack DLC, although he won't unlock until January 28th. Last night's Game Awards 2019 event showed off a brand-new teaser of the Clown Prince of Crime facing off against Harley Quinn, who is currently available to play via Cassie Cage as a downloadable changeable skin. Check it out above.
The Kombat Pack features six additional fighters to choose from, four of which are currently playable characters: Shang Tsung, Nightwolf, Terminator T-800, and Sindel. The characters still to come include, of course, Joker from the Batman franchise on January 28th of next year, as well as Spawn (who is being voiced by Keith David) on March 17th.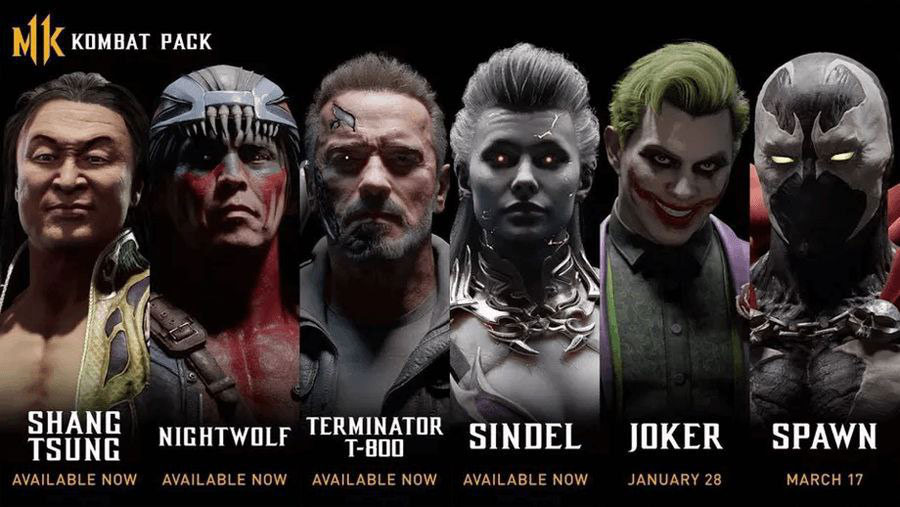 For those of you who own this title on PlayStation 4 and Xbox One, an upcoming "krossplay" patch will bridge the gap between the two consoles and enable players of each version to face off against each other. This feature will be activated by toggling it on or off in the in-game menu of the online portal. If you have further questions how this feature works, view the FAQ here.
Mortal Kombat 11 is now available for all major platforms, which includes PlayStation 4, Xbox One, Nintendo Switch, and PC. Stay tuned to Dead Entertainment for all the latest news on Mortal Kombat and the latest entry in the series!