Devil May Cry 5 Devs Explain What's Different About Series Newcomer Nico
The new character may not be playable but she will be adding a certain charm to the game.
By Chris Morse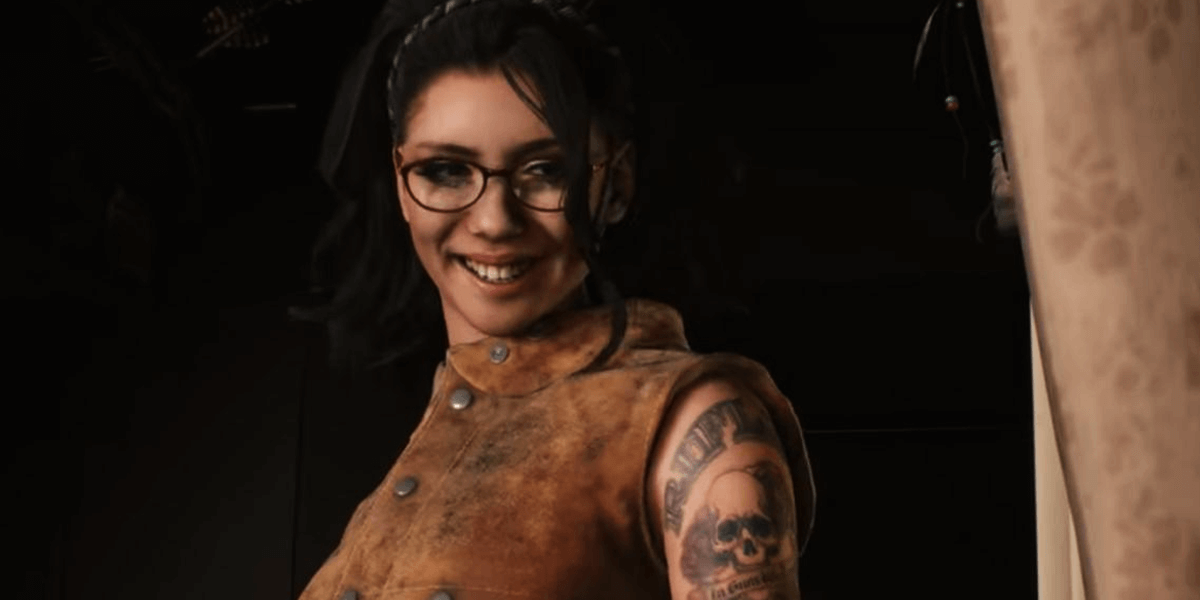 Since E3 back in June, the Devil May Cry 5 team has been slowly pulling back the curtains on what fans have in store for them when they return to the demon-hunting world of Dante and Nero. The trailers we have seen at each of the gaming conventions thus far have been impressive, showing off a fantastic mix of story and gameplay while also introducing us to some new elements. One such newcomer for the franchise is Nicoletta "Goldstein, or Nico for short.
The sassy tech specialist is a supporting character in the new game who will be present throughout the story and various missions while working closely with Nero, whose cybernetic arm she is very familiar with. Back at the Tokyo Game Show, DualShockers had the opportunity to speak with game director Hideaki Itsuno and producer Matt Walker to talk about what makes Nico different and why she isn't a playable choice in the game. Speaking through a translator, here's what they had to reveal about Nico.
We never thought to make her playable. The way we see Nico, she's not the type to go out there fighting. She is the one who gives you crap. "You've gotta be better at fighting! You've gotta be careful with the merchandise!"

The idea is that you're going to play as Nero, and that's part of her appeal. She's not the one who goes out there to fight. She is the one that tells you that you gotta man up and improve your game.
Regarding the inspiration for her character and what makes her stand out from traditional archetypes, the pair went into a little bit more detail about why they created Nico and gave her such a unique style.
Nero has Kyrie, but Kyrie is incredibly important for him, so much so that he doesn't want to put her in any kind of danger. We wanted a character who would be able to go with Nero and be there for him. That's how the idea for Nico came up. At the same time, we wanted a new kind of heroine character. We wanted one who was going to be sassy, the kind of sassy that we hadn't yet seen in the Devil May Cry series.

You don't see characters like that in many Japanese games. That's something we kind of thought about. Not just in Japanese games, but especially in Japanese games you have these very specific archetypes. You do kind of have the same variations of male characters and the same variations of female characters a lot of the times.

One of our thoughts was, "Ok, let's try to do something a little different with her." That comes from the sassyness. As a guy who gets the chance to interact with all kinds of people all the time, it'll be cool to hang out with a girl who is that sassy, smokes all the time, points out your flaws, and gives you crap when you need it. There is something cool about being around that kind of person. That's where Nico comes from.
Nico no doubt sounds like a fun addition to the game and should add plenty of interesting banter throughout Nero's missions as she stays just on the fringes of the action in her supporting role. We look forward to seeing more from her when Devil May Cry 5 arrives on March 8th, 2019. The game will be available on PC, PlayStation 4, and Xbox One.