Capcom Shows Off New Resident Evil 2 Gameplay at Tokyo Game Show
Take a sneak peek at even more new footage from both Leon and Claire's campaigns.
By Chris Morse

It's been a fairly busy Tokyo Game Show 2018 for Capcom with both Resident Evil 2 and Devil May Cry 5 on the horizon, but this has been a great thing for us fans of the publisher's long-running franchises. The video above shows off Capcom's Resident Evil presentation, which is entirely in Japanese, but also dives into some brand-new gameplay from the upcoming remake.
The first bit of gameplay starts at approximately the 4:40 mark, beginning with new footage from Leon's campaign. For starters, the game looks incredibly immersive with next to no user interface beyond a small ammunition indicator that shows up when you aim your weapon, allowing players to really dive into the horrors of Raccoon City with minimal distractions.
Although the preview takes us through a few areas we have already seen, it's a lot less limiting than the first couple of demos that were made available this summer. It's interesting to see item interaction put on display a bit more in this gameplay footage as well, which gives us a better indicator of how the final product will really play.
At about the 22:15 mark, a preview of Claire's campaign begins, which gives us a tour of the deeper areas of the Raccoon Police Department, including some of the narrative elements shown off in the game's new story trailer that was released a couple of days ago with the arrival of TGS 2018. In an earlier gameplay preview, we have already seen the Claire vs. William Birkin boss battle but this stage presentation does show us a little bit more all around.
Finally, the Capcom team also showed off some of the collector's edition pre-order bonuses, including the huge Leon S. Kennedy statue, art book, and R.P.D. renovation poster, plus a segment on that ridiculous Japan-exclusive premium edition featuring the typewriter-style mechanical keyboard. We have already heard about those bonuses, so the new gameplay is the real highlight of this presentation. Give it a watch above and let us know what you think.
Resident Evil 2 arrives on January 25th, 2019 and will be available on PC, PlayStation 4, and Xbox One.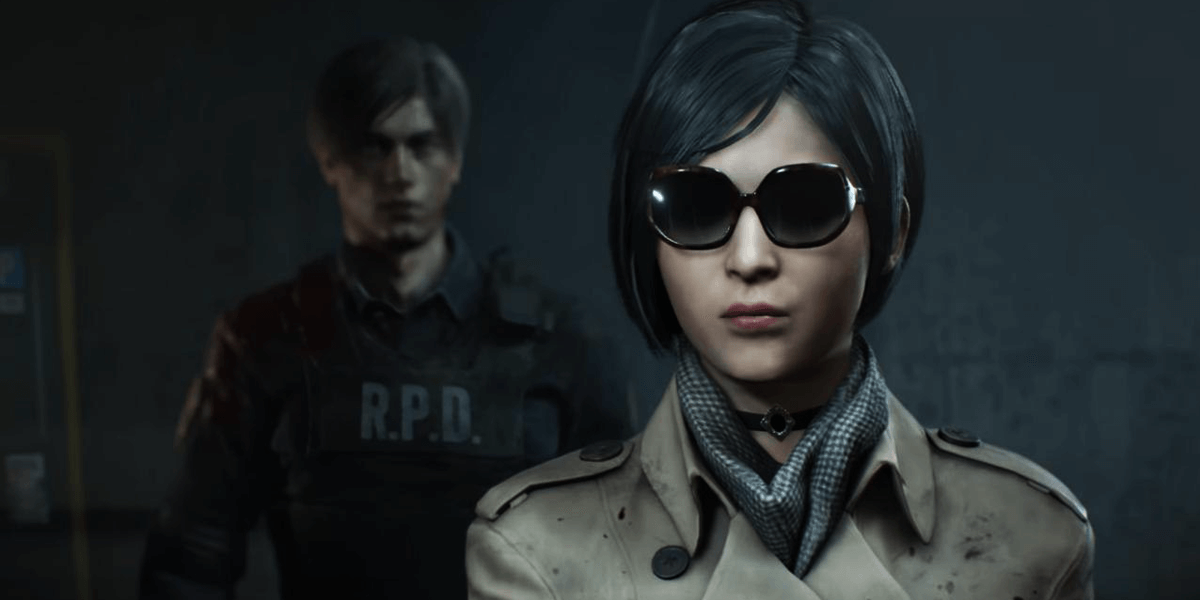 Ada Wong Arrives in the Latest Trailer for Resident Evil 2
Capcom has revealed a new story trailer at Tokyo Game Show 2018.
Read More