Capcom Reveals Some Ridiculous Goodies for Resident Evil 2
Why wouldn't you need a typewriter-style mechanical keyboard?
By Chris Morse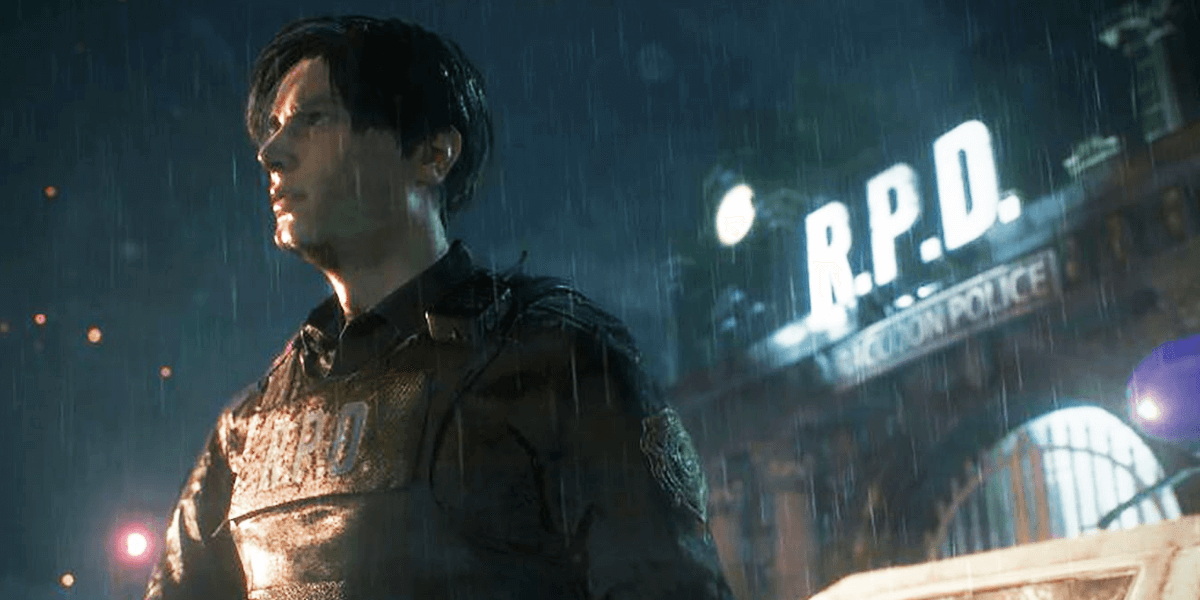 Resident Evil fans in Japan are getting some utterly ridiculous bonuses in the form of this fully-loaded Resident Evil 2 Premium Edition. These collector's items are currently available for pre-order in Japan only, but they might almost be worth the money considering how great they are.
Headlining this release is this awesome mechanical keyboard, which is loosely based on the typewriter design from the save areas in Resident Evil 2. This definitely-necessary accessory retails for 75,000 yen on its own, or around $675.00 USD. Check it out first, though, and really take a look at what your money gets you with this item.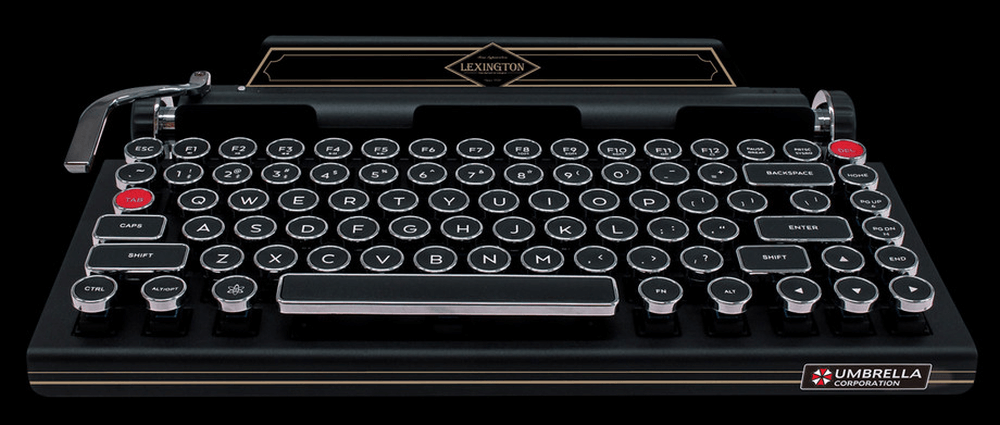 It's Bluetooth-enabled and you can not only scroll by turning the knob, but you can also press the lever as an enter key, typewriter-style. There's no question this collector's item is a must-have for die-hard Resident Evil fans who can fit this into their budget, but the Premium Edition offers even more than that.
On top of all the goodies you can get in the base collector's edition, which is available in the United States unlike the above, you will also get four special rolls of masking tape! These rolls are designed to look like the ink ribbons used for saving in the classic Resident Evil titles. Check them out below.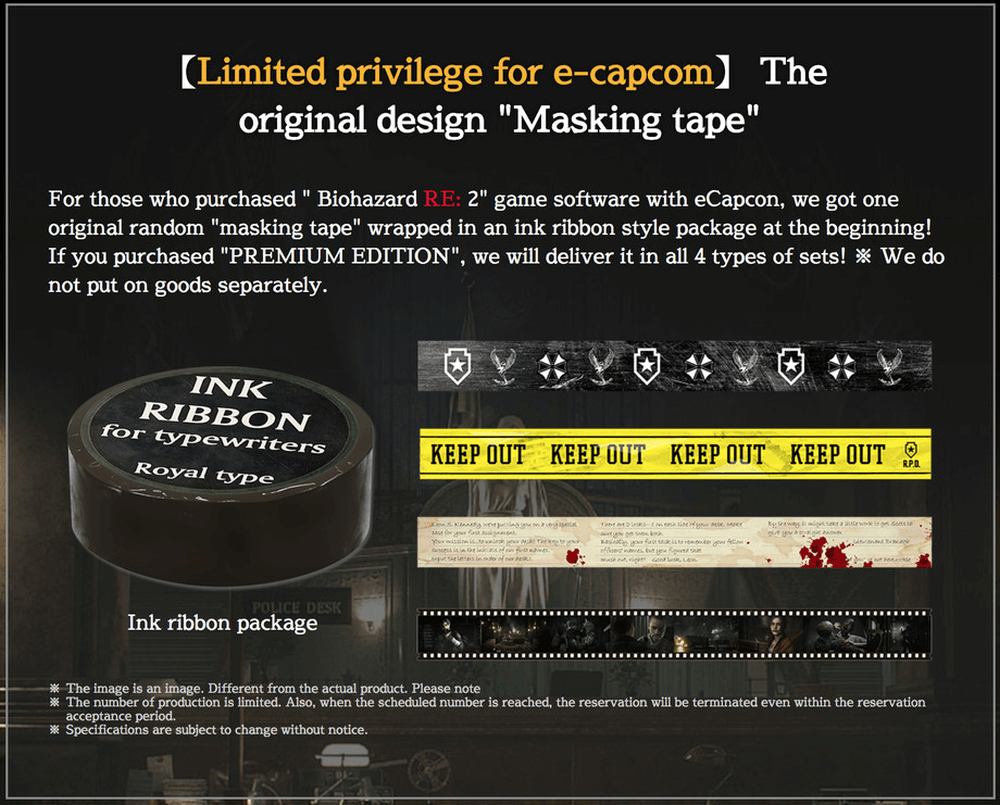 Although the packaging looks like the in-game ink ribbons, each of the rolls have their own unique design themed around elements from Resident Evil. These are some pretty unique bonuses but the entire Premium Edition comes with a hefty price tag. The full bundle retails for 99,800 yen, or around $900.00 USD, and once again is available only in Japan.
That shouldn't stop the most die-hard of fans from grabbing up these collector's items, but they are pretty ridiculous either way. Resident Evil 2 will hit stores on January 25th, 2019 and will be available on PC, PlayStation 4, and Xbox One.