Don't Miss Out on the Steam Summer Sale's Horror Deals
PC gamers can take advantage of huge savings until July 5th.
By Chris Morse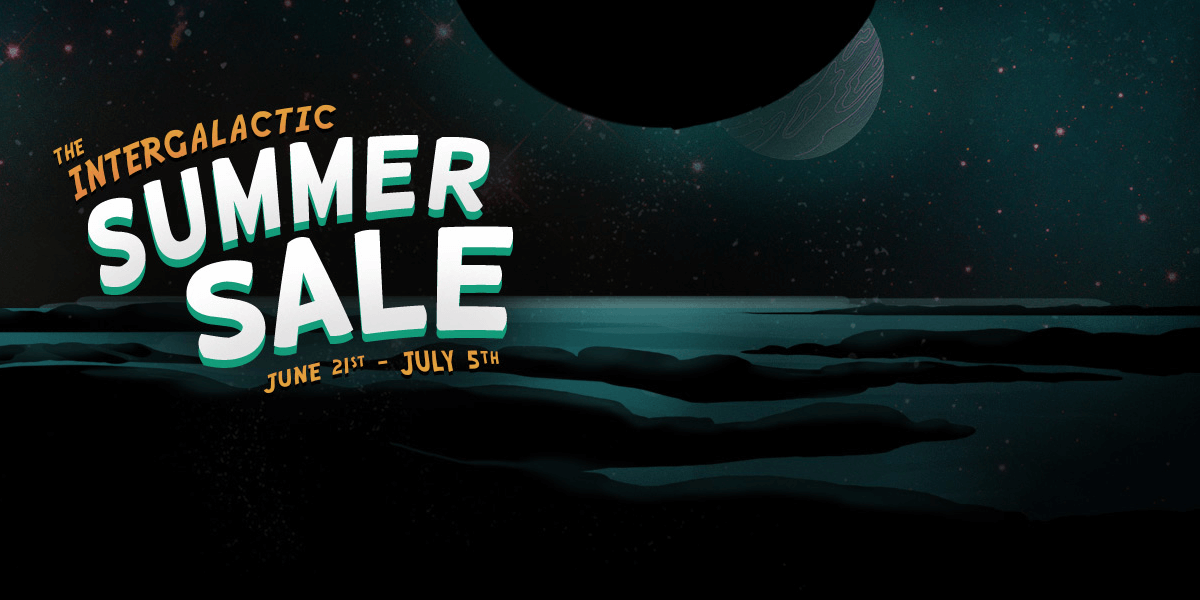 It's July and summer is in full swing. Summer to us is all about the beach, Shark Week, and even piranhas, but more on those later. Most importantly for us gamers, though, is the Steam Summer Sale, which kicked off last weekend. Now that we've had a chance to put down our wallets and take a break from all the new games we bought up, we thought it would be a good time to look over all of the horror game deals and share our recommendations before the sale ends.
This year's summer sale wraps up on July 5th, so there are a few more days to make up your mind and take the plunge on those games sitting in your cart or wishlist. Let's take a look at some of the best horror deals to help you narrow it down.
Resident Evil Franchise
There are huge savings on everything Resident Evil, with the exception of pre-orders on the upcoming Resident Evil 2 remake, which is to be expected at this point. You can pick up the Resident Evil 7 base game for only $19.49 or grab up the "Gold Edition" that includes all DLC for $31.48. The Resident Evil and Resident Evil 0 HD remasters are both $7.99 each as well. Most of the other older titles can be bought for less than $10.00 each, so check out the full franchise listing for all of them.

One more item of note on the Resident Evil series is a collector's pack that is a whopping 79% off, although that number is a little deceptive if you factor in all the minor DLC included which you might otherwise pass on. Either way, the pack includes Resident Evil 4, Resident Evil 5, and Resident Evil 6, along with all of the episodes of Resident Evil Revelations and Resident Evil Revelations 2. A bunch of additional DLC for these games is included as well, including raid mode add-ons and extra story episodes. This is a great pack for $42.86, especially if you want to get caught up on the franchise ahead of next January's Resident Evil 2 remake.

[relatedArticle-0]
Dead by Daylight
The Steam sale of course does not leave out Dead by Daylight, your favorite 4v1 multiplayer horror game, with the standard edition going for $9.99. There is a deluxe edition and a choice of other bundles available for a few bucks more if you are interested in add-ons and extras, such as Jigsaw and the Saw chapter. All of the downloadable extras are on sale individually to boot, so this is a great opportunity to get into this one if you've been lukewarm on it until now.

[relatedArticle-1]
Telltale's The Walking Dead
With the final season of Telltale Games' take on The Walking Dead premiering soon, the summer sale is as good of a time as any to get caught up. The latest installment, The Walking Dead: A New Frontier, is available for $12.49, or you can get a bundle of the entire series for $32.80, which is a solid 65% off the normal price. This series is well worth a play for the iconic first season alone, but for those of you who like closure, getting caught up and ready for the final season is a good cause.

[relatedArticle-2]
Killing Floor 2
Killing Floor 2 just got a sweet summer update so now's a great time for the game to be 60% off on Steam, with the standard edition going for only $11.99. The digital deluxe edition is also on sale and will only cost you $15.99. We recently streamed this on our Twitch channel and had a blast with it, so we would definitely file this under our personal recommendations if you don't already own this.

[relatedArticle-3]
The Evil Within Franchise
Back in 2014, Shinji Mikami kicked off a brand-new horror series with The Evil Within, which has since led to a well-received sequel, The Evil Within 2. If you haven't played this series yet, the first game is on sale for $4.99. The sequel will still cost you $23.99, but that is 60% off what is still a fairly recent game. Not bad at all. The Evil Within 2 recently received a first-person update if that's your thing. Either way, the Steam Summer Sale is as good of a time as any to give these games a try.

[relatedArticle-4]
Left 4 Dead Series
Why even list the prices of each game separately here? You can get both of these for a hilariously-low $2.98, a modest 93% off the normal price. These are the kinds of deals that lead us to fill up our Steam libraries with all kinds of random games. You can pick up this bundle right here.
Dead Space Franchise
You can only get the first two Dead Space games on Steam, unfortunately, but they are both available at the low price of $4.99 each. You can also get a bundle that includes both games and two animated movies for $14.88. Well worth it, we would say.
More Great Titles
There are still a lot more horror deals on the Steam Summer Sale, so here are a few more of our best picks while you're here. DOOM is definitely worth picking up for $14.99 if you do not own it, especially with its upcoming sequel announced back in June at E3. Alien: Isolation is another great title that is bound to creep you out. That one is going for just $9.99 during this sale.

[relatedArticle-5]

First-person survival game Dying Light is another game with an upcoming sequel that is also on sale for $15.99. The enhanced edition includes some extras for only a few dollars more at $19.79, which is worth considering if you are already going to dive into this one.

[relatedArticle-6]

A couple more honorable mentions include Little Nightmares for only $7.99 and the Five Nights at Freddy's bundle, which is 80% off at $7.35 and includes all 4 main titles, as well as Sister's Location. Finally, if you'd like to really go down the rabbit hole and browse anything horror that might be on sale, check out this complete listing and have at it!
Wrap-Up
Whew! That should do it for our Summer Sale recommendations for this year. There are enough horror games here to keep you busy until this time in 2019, right around when the next sale might be kicking off. What are your favorite games on this list and are you thinking about picking any of these up? Did we miss any great games? Share your own picks in the comments below or hit us up on social media with your personal recommendations.