Get Your Horror Fix During the Steam Winter Sale
From now 'til January 4th, shop horror games on Steam and save big.
By Chris Morse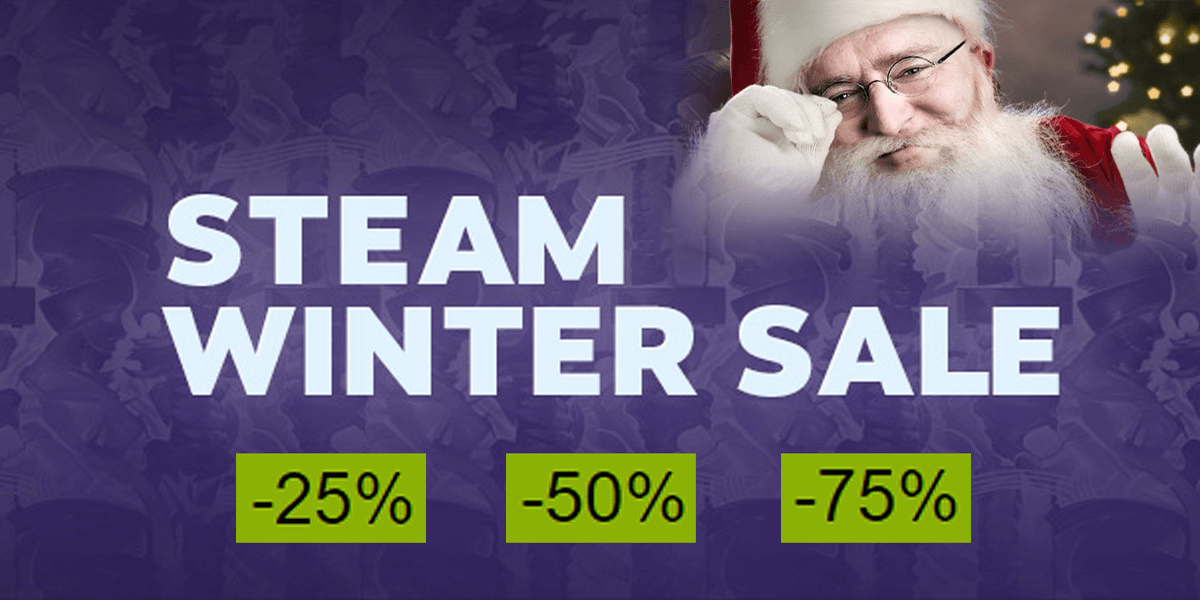 Today we welcome the winter solstice, an official beginning to those months of the year when the weather outside is frightful and we must turn inward to pass the time until spring. For us gamers, however, this is the prime time of the year to catch up on those games we meant to play but didn't get to. The fine folks at Steam understand this well and bring us a great annual tradition to help us get started. PC gamers, the Steam Winter Sale has begun!

Since this is Dead Entertainment's first Steam sale, it only seems fitting to celebrate by taking a look at some of the best horror deals to start off your winter right.

Friday the 13th: The Game - $19.99 (50% off)
This one's a no-brainer for any horror fan. The game keeps getting better with new content trickling in frequently. If you haven't picked this up for PC yet, this is a great price to get in on the action.

[relatedArticle-0]

The Evil Within 2 - $29.99 (50% off)
We covered this game in our holiday gift guide. This is the lowest price we've seen it so far, so if this game is on your radar, grab it up!

Resident Evil 7: Biohazard Gold Edition - $45.34 (24% off)
There will be one lucky winner of this game from our Twitter giveaway, but fortunately the Steam sale runs through the 4th, so you can still pick it up if you aren't the chosen one. Don't miss out on Not a Hero and End of Zoe with this complete edition of RE7.

[relatedArticle-1]

Left 4 Dead 2 - $1.99 (90% off)
This game is so cheap with its sale price that you should just grab it up whether you want it or not. 2 dollars?! Go buy it!

7 Days to Die - $9.49 (62% off)
People are having fun with this early-access open-world survival game. It may be in alpha, but you can pick it up for a very low price so give it a try if you've been itching for something new.

Dead by Daylight - $9.99 (50% off)
A must-have online multiplayer game for horror/slasher fans. Play as your favorite killers or try to escape them, all for 50% off!

[relatedArticle-2]

Doom - $14.99 (50% off)
If you haven't picked up Doom yet, what are you waiting for? Crank up the heavy metal, save a few bucks, and raise some hell!

Killing Floor 2 - $14.99 (50% off)
Krampus has come to Killing Floor 2! Take part in the holiday event in this co-op sruvival game and get half off to boot.

[relatedArticle-3]

The Walking Dead: A New Frontier - $9.99 (60% off)
If you are a fan of Telltale, you can pick up the most recent season of The Walking Dead for a very low price. Do it for Clementine!

Prey - $19.99 (50% off)
This horror shooter came out earlier this year and the sale has it going for a pretty decent price. It's worth picking up if you've got the room in your Steam library.

Those are the main highlights of the winter sale so far, but you can keep your eyes on their horror section through the holidays for more deals. Try not to spend too much and don't forget to gift your friends a few horror gaming classics for the holidays.