Weekly Horror News Round-Up May 30: Wolfman, Lucifer, The Last of Us Part II
Plus, FX officially greenlights American Horror Stories, the full official trailer for NOS4A2 is upon us, Jason Blum teases Spawn movie news, and more.
By Chris Morse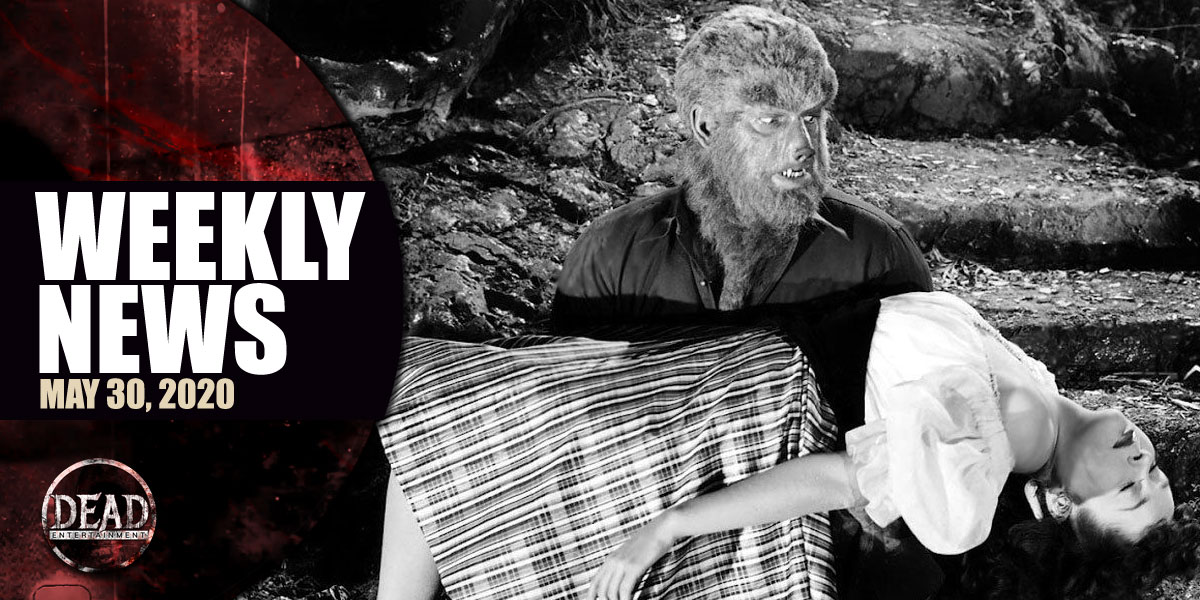 Welcome back to Dead Entertainment's weekly horror news column for this May 30th edition. As usual, this easily-digestible round-up contains the latest news and notes, trailers, upcoming releases, and anything else we found fun or interesting throughout the week in horror. A few big stories popped up last-minute this week, so let's not waste any time getting you caught up on the latest.
Wolfman
The next revival on Universal Pictures' list of classic monster movies is apparently none other than Wolfman! According to Variety, the studio is developing the project in conjunction with actor Ryan Gosling, who will be starring in the feature. Word has it that executives have been meeting with directors with the intent of locking one down soon. Although production is still quite a ways off, the wheels are clearly in motion to keep these Universal Monsters films coming, especially after the success of Leigh Whannell's The Invisible Man. We'll have more details whenever they break.
Lucifer
There have been talks about Lucifer living on past its upcoming final season on Netflix and this now looks closer than ever to becoming a reality. The streaming giant has reportedly cleared a major hurdle by agreeing to contract terms with Tom Ellis, who plays the titular role in the show. This is huge news because earlier reports indicated that pretty much everybody else was already on board to continue. At this point, it's only a matter of time before we get some kind of official announcement that another season is a go. Season 5, meanwhile, should arrive sometime this year. It will be broken up into two parts, each consisting of eight episodes.
The Last of Us
We are counting down the days until Naughty Dog's The Last of Us Part II drops on June 19th and we have the next round of exciting new previews to hold you over. This week's new featurette is the third of four taking fans behind-the-scenes of the hotly anticipated title, which will continue the journey of Ellie in a brutal, post-apocalyptic world. Not only do we have a special look inside the finer details of the game, we also have an extended gameplay preview from this past week's State of Play livestream. You can check out the featurette above and the gameplay footage just below.
American Horror Story
Ryan Murphy's next horror anthology is officially a go at FX, with the network confirming that American Horror Stories will indeed be a thing. The prolific television creator teased the project a couple short weeks ago, but it took until now for everything to finally get the green light. Unlike American Horror Story, this new series will tell a different story each episode as opposed to each season. It sounds like no matter what you format preference is, Murphy will soon have you covered. Stay tuned for news and updates on Season 10 as FX works to navigate reopening from the pandemic.
NOS4A2
The return of AMC's NOS4A2 television adaptation, and consequently the return of Charlie Manx, is finally near and we have the full official trailer to prove it. The show's upcoming second season was originally delayed due to the COVID-19 pandemic, but the new date is fast-approaching and the network marked the occasion with this complete preview. Get yourself hyped and ready for June 21st!
Spawn
Could some progress finally be happening for Todd McFarlane's long-gestating Spawn film? No, we're not hearing more hot air from McFarlane himself this time, but rather a tease from prolific horror producer Jason Blum, who revealed to ComicBook.com that there has been an enormous amount of activity happening regarding the project. Nothing specific to report just yet, but it's sounding like something finally might be moving forward into reality and out of pipe dream territory. We'll keep you posted!
Dawn of the Dead
You've probably heard a lot of talk about Second Sight's 4K restoration of George A. Romero's Dawn of the Dead over the last year or so. Finally, the long-awaited box set is available for pre-order for those of you in the US. It will set you back a steep $99.99, but it really does have everything. The limited edition collection comes with three separate cuts of the film and another Blu-ray jam-packed with special features. In addition, this set also comes with three discs of audio, a 150-page hardback book, and the film's novelization by Romero and Susanna Sparrow. This is one serious collection.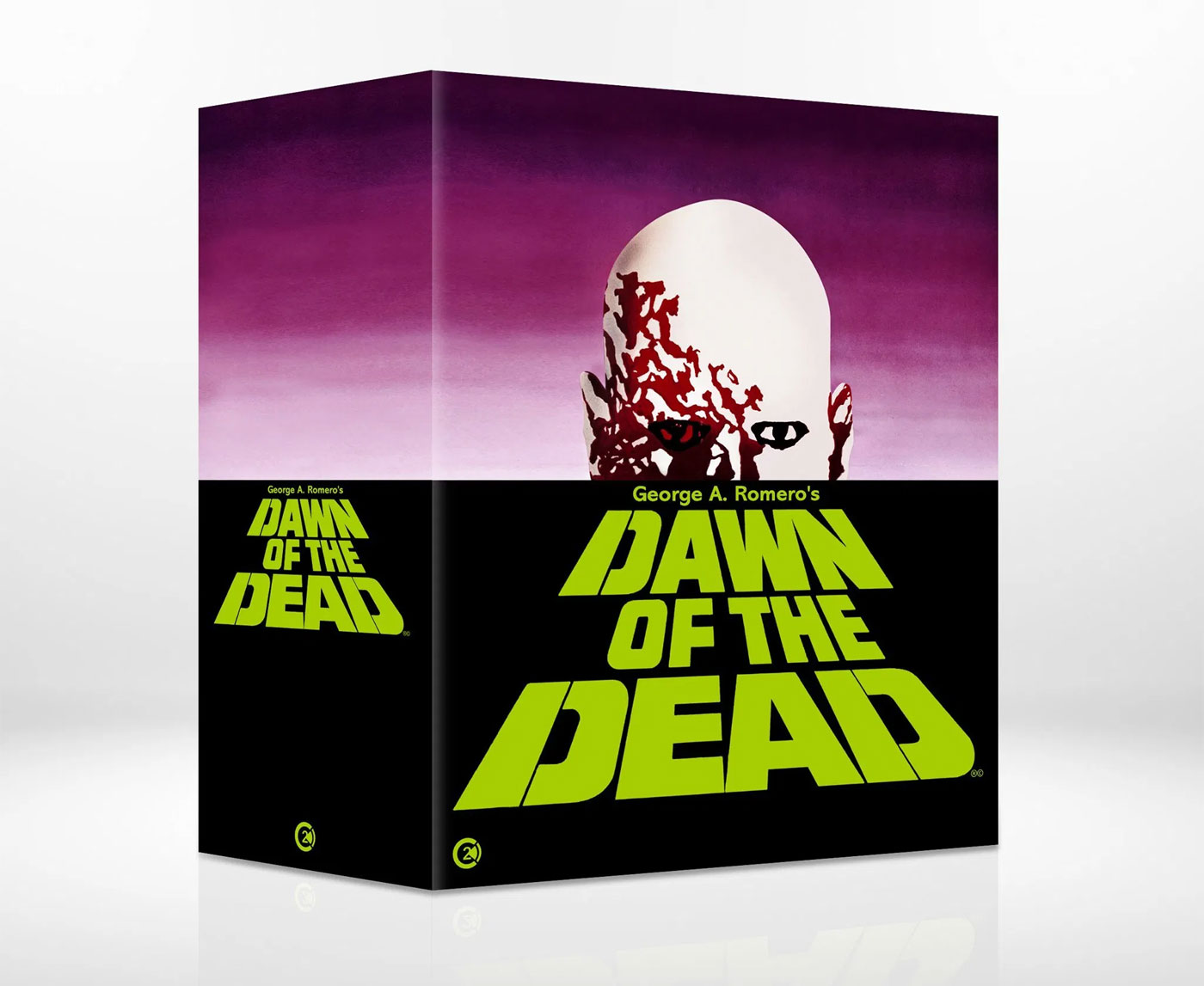 Silent Hill
It's not the Silent Hill news anybody has been hoping for, but it's something and it's honestly not bad. While Konami's long-dormant horror franchise has been quiet for years now, Behaviour Interactive's Dead by Daylight has been steadily providing a multiplayer mash-up of many properties throughout the genre. Silent Hill is the latest to be joining the game's ranks, which probably bodes well for the prospects of the publisher potentially reviving the series someday. This update will arrive sometime in June.
Clarice
This week also brought us a minor update on CBS' upcoming sequel spin-off to The Silence of the Lambs, titled Clarice. According to Deadline, Elizabeth Klaviter (The Resident) has been named showrunner for the series, which was given the green light earlier this month. Starring Rebecca Breeds as Clarice Starling, the story is set six months after the events of the iconic film and novel, diving deeper into the untold personal story of the FBI trainee who took down Buffalo Bill. Additional casting includes Kal Penn, Nick Sandow, Michael Cudlitz, Lucca De Oliveira, and Devyn A. Tyler.
Into the Dark
Today we additionally have your first look at the next installment of Hulu's horror anthology, Into the Dark. "Good Boy" will take on Pet Appreciation Week and will follow a woman (Maggie Greer, one of the executive producers) who gets an emotional support dog that is almost too effective, because he kills anybody who adds stress to her life. Directed by Tyler MacIntyre based on a screenplay from Aaron and Will Eisenberg, the episode stars Judy Greer, Steve Guttenberg, Ellen Wong, Elise Neal, Maria Conchita Alonso, McKinley Freeman, and Chico the Dog. It will be streaming on Hulu beginning June 12th.
Last Night in Soho
Shaun of the Dead filmmaker Edgar Wright's upcoming psychological horror-thriller, Last Night in Soho, was recently pushed back due to the ongoing pandemic, but the film has finally landed on a new release date. As announced this week alongside a new photo, the movie will now be debuting on April 23, 2021. It's a long wait, but we hope it will be worth it. Check out the new production still below!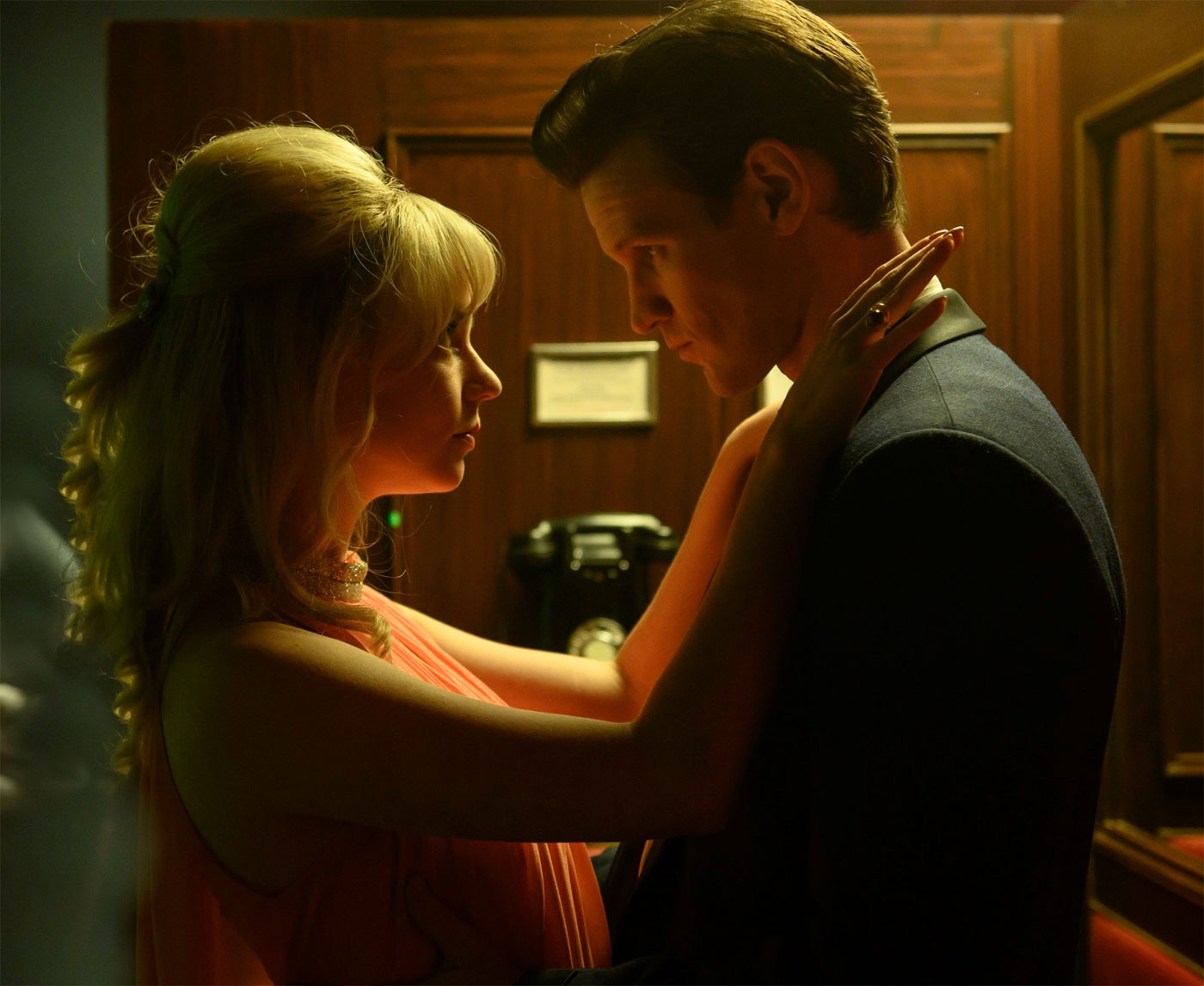 Blair Witch
Last but not least by any means, we have some news regarding the Nintendo Switch port of Bloober Team's Blair Witch video game. In a special launch date reveal trailer, we learned that the game will be coming to the portable console on June 25th. The game is set in 1996, when a young boy disappears in the Black Hills Forest near Burkittsville, Maryland. Ellis, a former police officer with a troubled past, joins the search and what starts as an ordinary investigation soon turns into an endless nightmare as he must confront his fears and the Blair Witch, a mysterious force that haunts the woods…
---
There is always plenty happening in the world of horror, so be sure to drop in next week for our next news round-up and remember to visit throughout the week for original content and other major news discussion as it happens. Stay tuned!