Weekly Horror News Round-Up June 13: Evil Dead, The Last of Us, PlayStation 5 Reveals
Plus, The Witcher is set to resume filming this summer, Blumhouse's You Should Have Left gets a new trailer, and more.
By Chris Morse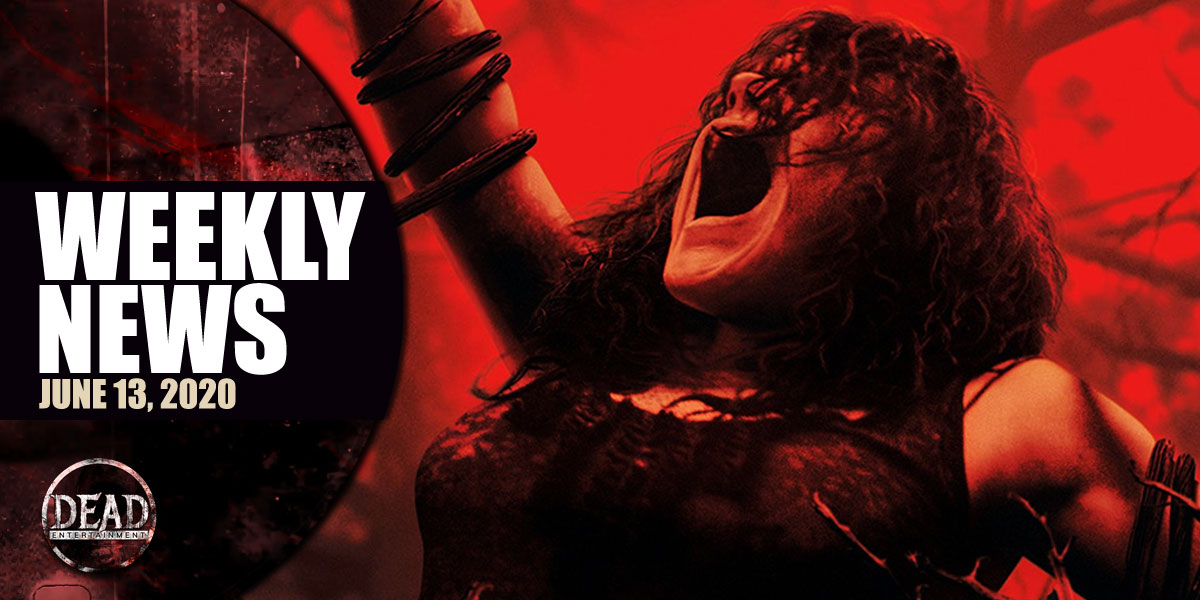 Welcome back to Dead Entertainment's weekly horror news column for this June 13th edition. As usual, this easily-digestible round-up contains the latest news and notes, trailers, upcoming releases, and anything else we found fun or interesting throughout the week in horror. Even though Saturday the 13th doesn't have quite the same vibe as if it were a Friday, we still have some interesting genre stories for you to catch up on. Let's get right into it!
Evil Dead
As we've all known for some time now, another Evil Dead project has been in the works but details have been scarce so far, at least until now. In an interview with Empire, Bruce Campbell spilled the beans on the latest developments, revealing that Lee Cronin (The Hole in the Ground) has been hand-picked by Raimi to write and direct the new movie. Of course, Campbell won't be starring in this film, but it will instead feature a female lead, much like Fede Alvarez's 2013 take on the horror franchise. However, similar to the past installments, the focus is on making sure our heroes (and heroines) are just ordinary people, like Ash Williams. We still have a modest wait ahead of us for this one, but you can be sure we'll be passing along the latest updates whenever we hear more.
The Last of Us
The wait is nearly over for The Last of Us Part II, at long last, and the final launch trailer is upon us to mark the occasion. While we've heard (via rave reviews) and seen (via trailers) plenty already, we have room for a little more hype before the surely heart-wrenching game hits shelves and digital storefronts alike. If you need something a little more wholesome to tide you over, check out this fan-made Lego version of the earlier story trailer just below!
The Last of Us (continued)
The game sequel's trailer and imminent release wasn't the only thing happening for The Last of Us this past week, as we've also heard some news on the upcoming television adaptation, which will follow the fantastic story of the first title. In a recent chat with Discussing Film, Chernobyl director Johan Renck revealed his involvement in the project and the fact that he will be directing the pilot episode of this series. Regarding other episodes beyond the pilot, he says we'll have to wait and see, which is understandable given the long-running TV format in question. Either way, this is some fantastic and exciting news to get us aching to see Joel and Ellie come to life on the small screen.
PlayStation 5 Reveals
During yesterday's livestream event, the PlayStation 5 was officially unveiled and, like usual, the folks at Sony let the games presentation do the talking for them. Perhaps the biggest horror gaming news to come out of the show was the reveal of Resident Evil Village, the long-rumored eighth mainline installment of the iconic franchise. We've already covered that, so let's continue with a look at some of the other titles we were excited to see pop up during the show.

[relatedArticle-0]
Demon's Souls
This is one of those games that's been rumored to be lined up for a remake or remaster practically every other year, but here we are, finally, with a confirmation that it's actually happening. The original "Souls" game, Demon's Souls, is getting a remake exclusively for PS5. This is the title that started it all, from the Dark Souls trilogy to Bloodborne and Sekiro: Shadows Die Twice, not to mention the upcoming Elden Ring. Needless to say, a complete re-creation of the game for a modern console has fans very much excited, including this author. No release date has been given just yet.

[relatedArticle-1]
GhostWire: Tokyo
It's been a while since the last significant update about GhostWire: Tokyo, an upcoming supernatural title by Shinji Mikami of Resident Evil fame, but yesterday's PlayStation 5 reveal event showed off more of the title, which will be releasing in 2021. Check out the new footage in the video above and tell us what you think. GhostWire: Tokyo takes place in the city of its namesake, where deadly supernatural forces have replaced most of the population. Using a powerful arsenal of spectral abilities, our mysterious protagonist must unravel the mystery behind the mass disappearances. This looks like its shaping up to be an interesting new effort from Mikami, so keep your eyes peeled for further updates!
Returnal
Finish video game developer Housemarque has a new ambitious title on the way with Returnal, a third-person action shooter in which players must fight to survive on a constantly-changing hostile planet. This PS5-exclusive definitely has some horror elements hearkening back to films like Ridley Scott's sci-fi epic Alien, but with a weirdly-satisfying Groundhog Day twist. We'll let you be the judge, though. No release date has been announced for Returnal just yet, but for now, you can check out the full reveal trailer in the embedded video above.

[relatedArticle-2]
The Witcher
It may soon be time to get "Toss a Coin to Your Witcher" stuck in our heads again, because Netflix's TV adaptation of The Witcher has been cleared to resume filming this August. Season 2 originally went into production early this year, but then the COVID-19 pandemic hit and the inevitable delays happened. All in all, this is fantastic news because we've been itching to see more of Henry Cavill's Geralt of Rivia. I would gladly toss a coin or two to that!
You Should Have Left
Kevin Bacon and Amanda Seyfried star in You Should Have Left, a new psychological horror-thriller from Blumhouse Productions and director David Koepp. The film is releasing to on-demand platforms next week on June 19th and a new trailer is here to hopefully creep you out. With a screenwriter and his family moving to a presumably haunted house in Wales, what could possibly go wrong?
Godzilla vs. Kong
The next installment of Legendary and Warner Bros' "monsterverse," Godzilla vs. Kong, has landed on yet another, hopefully final, new premiere date. Originally pushed back to November 2020, the film saw a further delay because of the pandemic and will now release on May 21, 2021. That's almost a year away, so hopefully this one will be worth the wait. The film is directed by Adam Wingard.
Children of the Corn
Lockdowns be damned, a pandemic couldn't stop Kurt Wimmer's Children of the Corn reboot from being filmed in its entirety. According to Deadline, production on the project has officially wrapped after the cast and crew worked together on a joint isolation to restrict the potential for the virus to be spread. Either way, it's pretty impressive they got through this whole thing given all the uncertainty of the past few months. Could this be a preview of the "new normal" ahead of us?
Bloodstained: Ritual of the Night
Koji Igarashi's fantastic action platformer, Bloodstained: Ritual of the Night (read our review), has surpassed one million copies sold, which is quite a milestone considering the game was originally crowdfunded on Kickstarter several years back. To celebrate, the team released a development roadmap to outline when new content will drop, plus a thank you video from the beloved game designer himself. The next update is coming later this month on June 23rd (a little later for Nintendo Switch owners) and will feature Boss Revenge mode, in which players can take control of one of four bosses to go up against the good guys, and Chroma Wheel, boasting more character customization options than ever. It would appear this great game still has some life in it yet!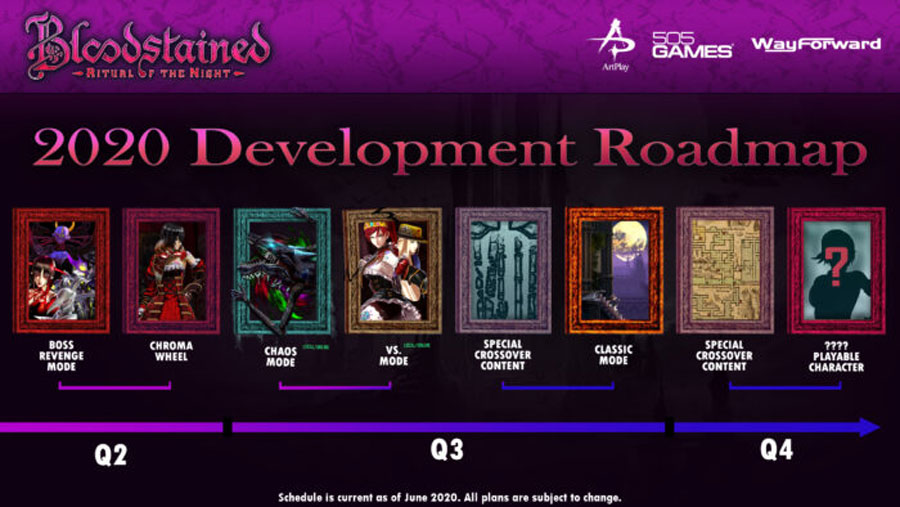 Event Horizon
Scream Factory is preparing to release later this year a collector's edition Blu-ray of Paul W.S. Anderson's cult classic, Event Horizon. It will feature a brand-new 4K scan of the film for the very first time and also boasts a set of new extras especially made for this release. All of this comes enclosed in a slipcover case with newly-commissioned artwork by artist Joel Robinson. And yes, the retailer is making inquiries regarding footage from the long-lost "Director's Cut" of the film and whether it can be retrieved in some form or another for this release. It sounds like a long shot, but it would nonetheless be a fascinating find. This collector's edition Blu-ray of Event Horizon is scheduled to drop on September 29, 2020 and is currently priced at $28.43. If you're interested in pre-ordering this item, you can do so right here.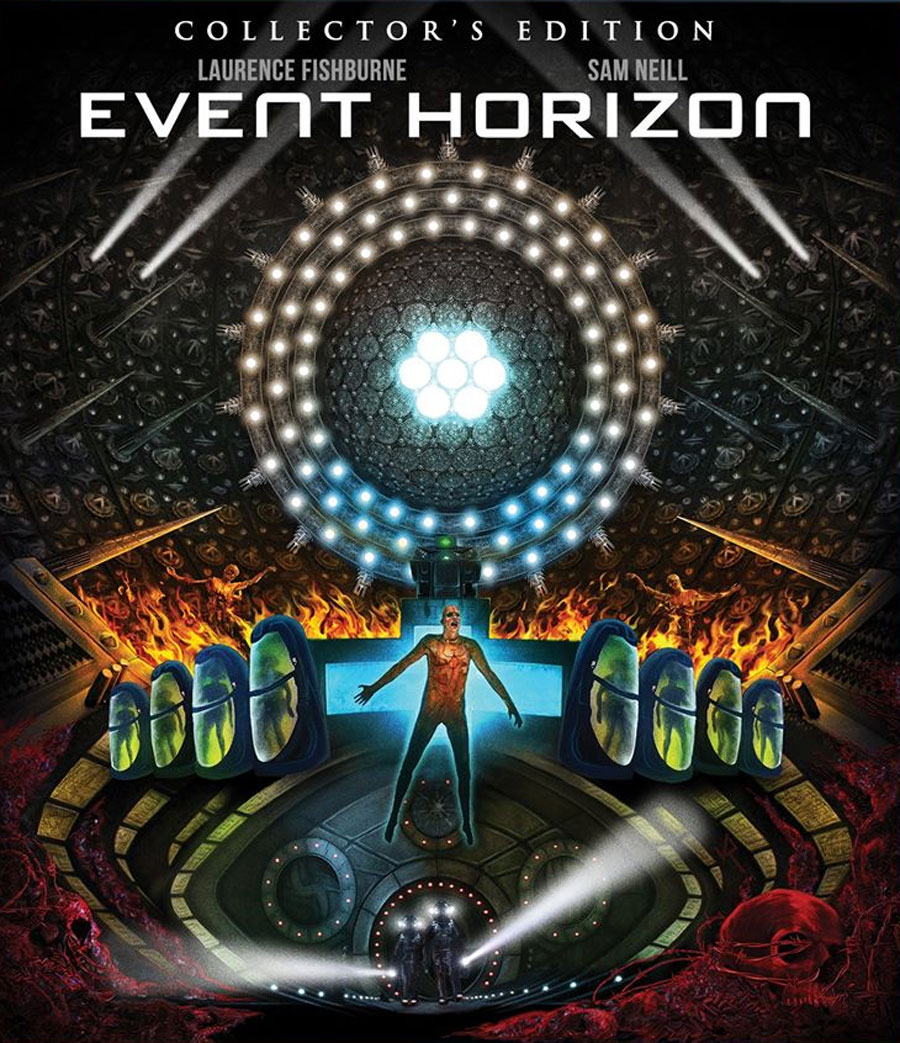 Run Rabbit Run
Elisabeth Moss appears to be settling in nicely with the world of horror. Following the success of Blumhouse and Universal's The Invisible Man, the actress looks to be reuniting with The Handmaid's Tale director Daina Reid for another genre-appropriate project. Written by Hannah Kent, Run Rabbit Run is a modern-day ghost story following a fertility doctor who is forced to make sense of the increasingly strange behavior of her young daughter, challenging her beliefs and confronting a ghost from her past in the process. It's still pretty early on this one, but it sounds intriguing nonetheless. Be sure to follow along with us for the latest news and updates.
The Toxic Avenger
Troma has once again teamed up with designer Juan "Big Herc" Hernandez on a new pair of Toxic Avenger inspired kicks so you can represent Tromaville in style. These new slip-ons feature artwork from the second film and should be suitable for literally any occasion. There are a few different colors and styles that range in price from $55 to $60. Not bad. Check them out right here if you're interested!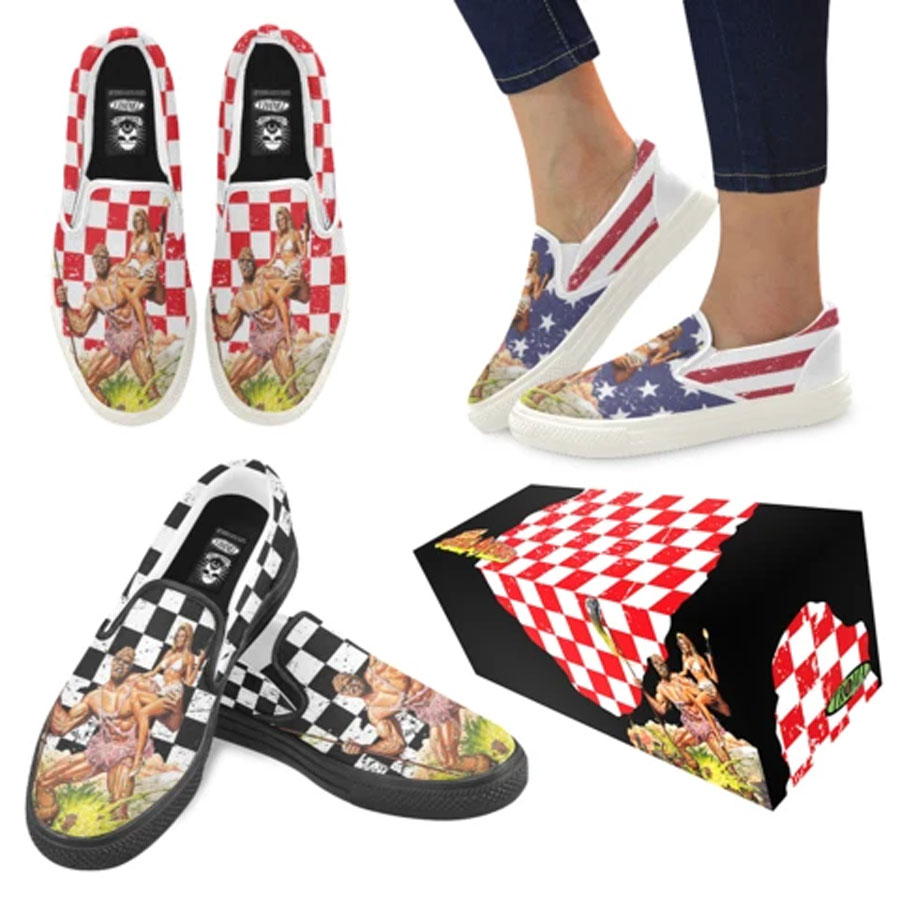 Little Hope
The next installment of Supermassive Games' Dark Pictures Anthology, Little Hope, has been given a slight delay due to the ongoing pandemic. Originally set for release in the summer, the title has officially been pushed back to the fall. For the safety of all staff members and collaborators, the studio has opted to take every precaution to get it wrapped up the right way. In the meantime, you can still check out the first game in the series, Man of Medan, on PlayStation 4, Xbox One, or PC.
---
This week's round-up includes news contributions from our very own Chris Morse and Jay Gervais. There is always plenty happening in the world of horror, so be sure to drop in next week for our next news round-up and remember to visit throughout the week for original content and other major news discussion as it happens. Stay tuned!