Weekly Horror News Round-Up May 9: The Twilight Zone, Scream, The Last of Us
Plus, a look at the new Xbox's horror slate, CBS greenlights its Silence of the Lambs spinoff, Ryan Murphy updates us on AHS Season 10, and more.
By Chris Morse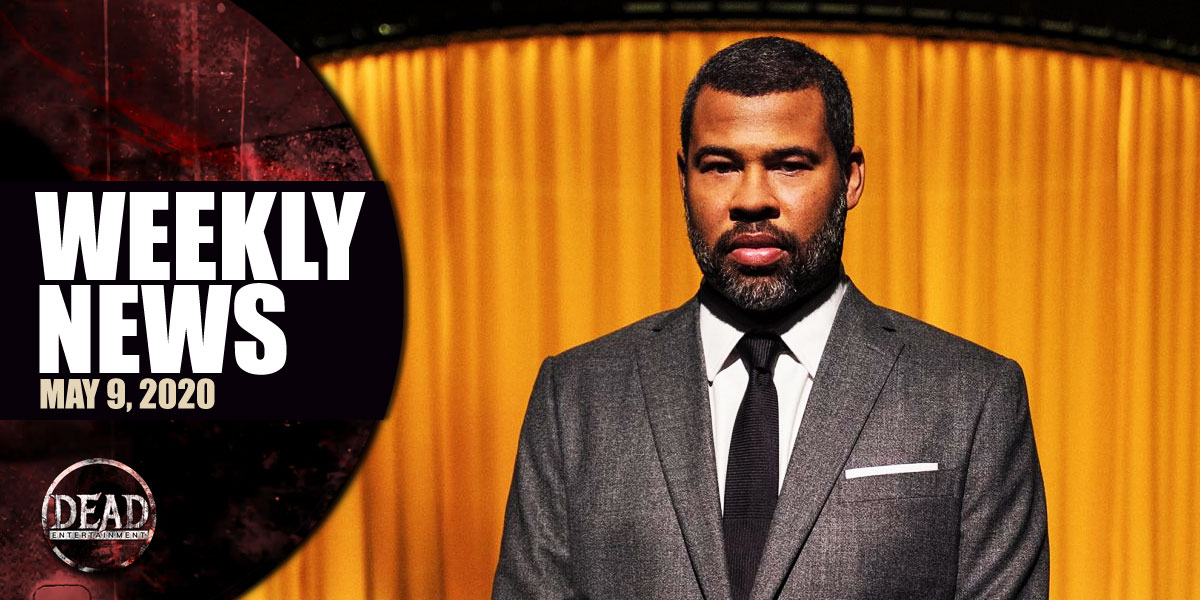 Welcome back to Dead Entertainment's weekly horror news column for this May 9th edition. As usual, this easily-digestible round-up contains the latest news and notes, trailers, upcoming releases, and anything else we found fun or interesting throughout the week in horror. It finally feels like things are beginning to pick up in media, so let's jump right into what's new across the genre.
The Twilight Zone
This week brought us a generous amount of information regarding the upcoming second season of CBS All Access' The Twilight Zone, which is hosted and executive produced by Jordan Peele. Among the new episode directors are Osgood Perkins (Gretel & Hansel) and Ana Lily Amirpour (A Girl Walks Home Alone at Night). Newly-announced stars include Kylie Bunbury, Sky Ferreira, Topher Grace, David Krumholtz, Thomas Lennon, Natalie Martinez, Gretchen Mol, Paula Newsome, Jurnee Smollett, and Damon Wayans Jr. For a full breakdown of each episode that has been announced so far, head on over to Deadline.
Scream
Neve Campbell has revealed that she is in talks to return to the Scream franchise in its upcoming fifth installment, which was initially reported on last November and confirmed back in March with Ready or Not filmmaking duo Matt Bettinelli-Olpin and Tyler Gillett at the helm. The actress dropped the news in a recent interview with Rotten Tomatoes, and of course she would be reprising her role of Sidney Prescott. It's still early in the process, especially considering the ongoing pandemic, but this is a bit of exciting news for something many horror fans are eagerly looking forward to (aside from normalcy).
The Last of Us
Naughty Dog's highly anticipated sequel, The Last of Us Part II, is finally dropping on June 19th and this week brought us a brand-new story trailer for the game, which will continue the journey of Ellie in a brutal, post-apocalyptic world. This adventure looks to be even more intense than the last, so there's no doubt we have our calendars marked for this release, provided no last-minute pandemics try to throw a wrench into these plans again. We couldn't handle that!
Xbox Series X
This week, Microsoft held an online event revealing several of the games slated for its upcoming new console, the Xbox Series X. Among the titles shown off, many of which will be multi-platform, are a few horror gems with one being particularly familiar already. During the event, it was revealed (with a new gameplay trailer) that Paradox Interactive's upcoming sequel to the cult-classic Vampire: The Masquerade - Bloodlines will be available on the console. In addition, the publisher showed off two all-new games within the genre, titled The Medium and Scorn. If you've been itching for a little psychological horror or something a bit more gruesome and atmospheric, be sure to check out the debut trailers below.
Clarice
CBS' upcoming sequel spin-off to The Silence of the Lambs, titled Clarice, has officially been given the green light at CBS. Starring Rebecca Breeds as Clarice Starling, the story is set six months after the events of the iconic film and novel, diving deeper into the untold personal story of the FBI trainee who took down Buffalo Bill. Additional casting includes Kal Penn, Nick Sandow, Michael Cudlitz, Lucca De Oliveira, and Devyn A. Tyler. A pilot episode was previously revealed to be in development, but this news shows that the network has committed to this with a full series order. More details will come in due time, so we'll be sure to keep you posted on the latest.
American Horror Story
Could the still-unrevealed theme of American Horror Story Season 10 be in jeopardy? In an interview with The Wrap, series creator Ryan Murphy expressed uncertainty over whether he would be able to proceed with his original idea for the next season, which he says was "weather-dependent." Possibilities include accelerating a new idea altogether or waiting until next year to do this one when the pandemic situation has hopefully been resolved. The cast for this particular idea includes Sarah Paulson, Evan Peters, Macaulay Culkin, Kathy Bates, Leslie Grossman, Billie Lourd, Adina Porter, Lily Rabe, Angelica Ross, and Finn Wittrock. We'll have to see when this one happens once the uncertainty has passed.
What We Do in the Shadows
Mark Hamill is set to appear on Season 2 of the fantastic What We Do in the Shadows and the real-life Jedi himself took to social media to tease us with a short clip. By all accounts, the actor is tapping into the Dark Side for this role and playing the part of a vampire, who Laszlo doesn't remember for the (un)life of him. Check out the teaser below and be sure to tune on May 13th for the next episode.

[blockquote-0][scripttag-0]
Revival
It looks like Mike Flanagan, the filmmaker behind The Haunting of Hill House and Doctor Sleep, will be taking on another one of Stephen King's works. Deadline reported late in the week that the filmmaker has signed on for adapting the prolific horror author's 2013 novel, Revival, with the option to also direct. The story follows a charismatic minister and the target of his secret obsession on his path to renouncing god, before eventually reconnecting in a pact beyond the Devil's devising. This is still in the very early stages, so keep an eye on this space as everything moves forward.
The Midnight Club
Mike Flanagan is also set to create a new series based on Christopher Pike's The Midnight Club. Variety has revealed that Intrepid Pictures is developing the adaptation, presumably in conjunction with Netflix. The story follows a group of patients at a hospice for terminally ill teenagers who begin to gather at midnight to share scary stories, eventually making a pact that whoever dies first will attempt to contact the others from beyond the grave. The report indicates that other Pike works may be incorporated as well, which seems to share a similar approach to how the team is handling the works of Henry James in The Haunting of Bly Manor. We will share more details on this project as it develops.
The Walking Dead
It sounds like the upcoming third series in AMC's wider The Walking Dead universe will still be released this fall. During the company's latest earnings call, COO Ed Carroll indicated that The Walking Dead: World Beyond was on track for its fourth quarter release with post-production currently still underway. It's not huge news after the original delay, but it's good to see the team able to continue work on the show amidst the current uncertainty.
Bloodstained: Ritual of the Night
It's been a long road for the once-crowdfunded Koji Igarashi game, Bloodstained: Ritual of the Night (check out our review), but another bit of the promised DLC content has finally made its way to release. Starting with the latest update, players who complete the game with the "good" ending will be able to play as Zangetsu, who features all-new combat and playstyle emphasis. Additionally, the previously-announced Randomizer game mode has been released as well, letting players change things up and create fresh, new experiences as they go through the castle. It's nice to see the team still delivering on these promised updates. We can't wait to see what's next from the studio.
Black Mirror
Season 6 of Black Mirror is not currently on the way. In fact, Charlie Brooker thinks the world is a bit too bleak for that right now. In an interview with Radio Times, the series creator says he's been up to other things, commenting, "I've been busy, doing things. I don't know what I can say about what I'm doing and not doing. At the moment, I don't know what stomach there would be for stories about societies falling apart, so I'm not working away on one of those. I'm sort of keen to revisit my comic skill set, so I've been writing scripts aimed at making myself laugh." Hopefully it's only a matter of time before we get more episodes, but it sounds like any kind of new season has been put on the back-burner for a while.
Becky
If comedy actor and getting-hit-in-the-head extraordinaire Kevin James was looking for his serious role, he might have found it in Becky, a new home-invasion thriller from directors Jonathan Milott and Cary Murnion. Starring Lulu Wilson as Becky and Joel McHale as her father, a weekend getaway turns sinister as a group of convicts arrive to terrorize them. That group is led by the merciless Dominick, played by James. The film will be released in theaters and in Digital and on-demand formats on June 5th.
Mortal Kombat
The most recent Mortal Kombat game is not quite ready for its fatality yet. Just announced is an all-new story continuation for Mortal Kombat 11, titled "Aftermath," which will feature new story, battles, and cinematics to continue the fun (and havoc). This additional chapter will take place after the conclusion of the base campaign and will be arriving as DLC on May 26th. A limited portion of the new content will be made available to all players as part of a free update on the same day.
Diablo
We don't have any big news on Diablo IV just yet, but we do have something fun to share that's a little bit smaller. Blizzard Entertainment and Funko have revealed a brand-new Pop! figure of Tyrael, the Archangel of Justice. This one is a GameStop exclusive that will set you back only $11.99. It is available for pre-order right now. Check out a preview image of the new vinyl figure just below.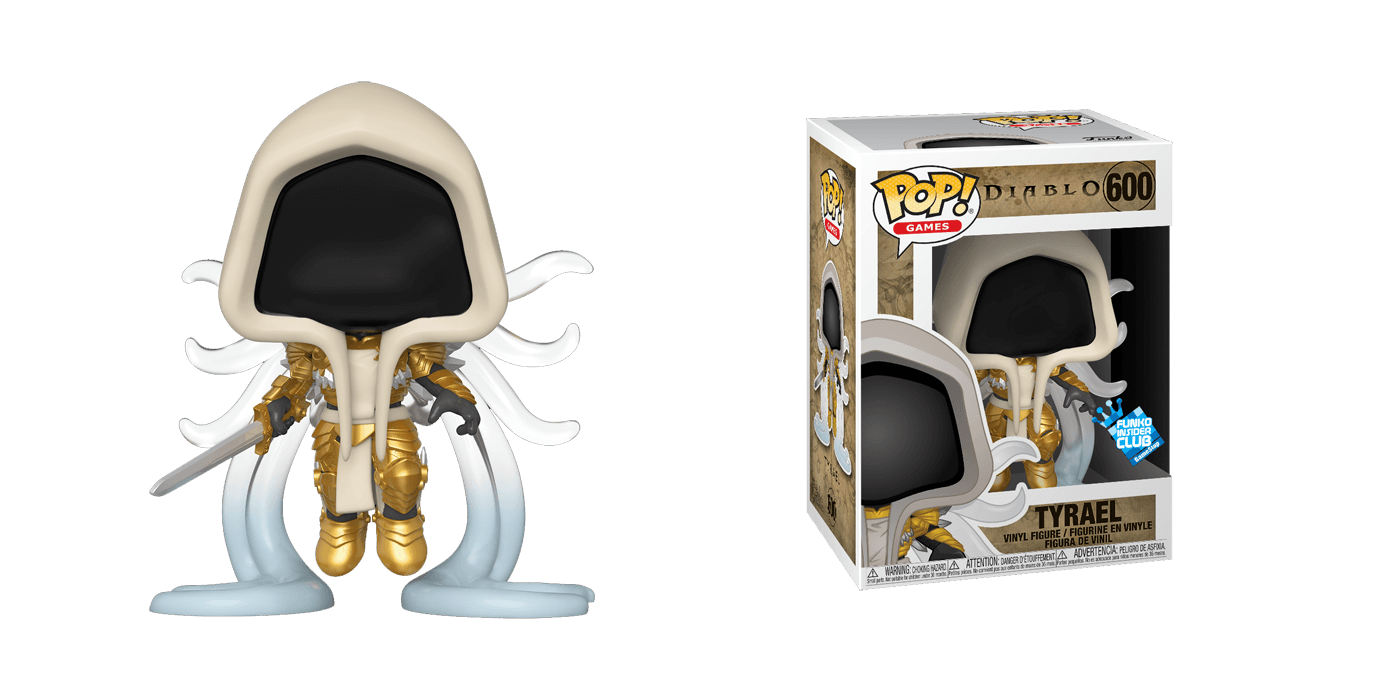 ---
There is always plenty happening in the world of horror, so be sure to drop in next week for our next news round-up and remember to visit throughout the week for original content and other major news discussion as it happens. Stay tuned!