Sam Raimi Offers Update on Evil Dead Franchise During Reddit Q&A Session
The filmmaker took part in an "Ask Me Anything" online discussion to promote the newly-released reboot of The Grudge.
By Chris Morse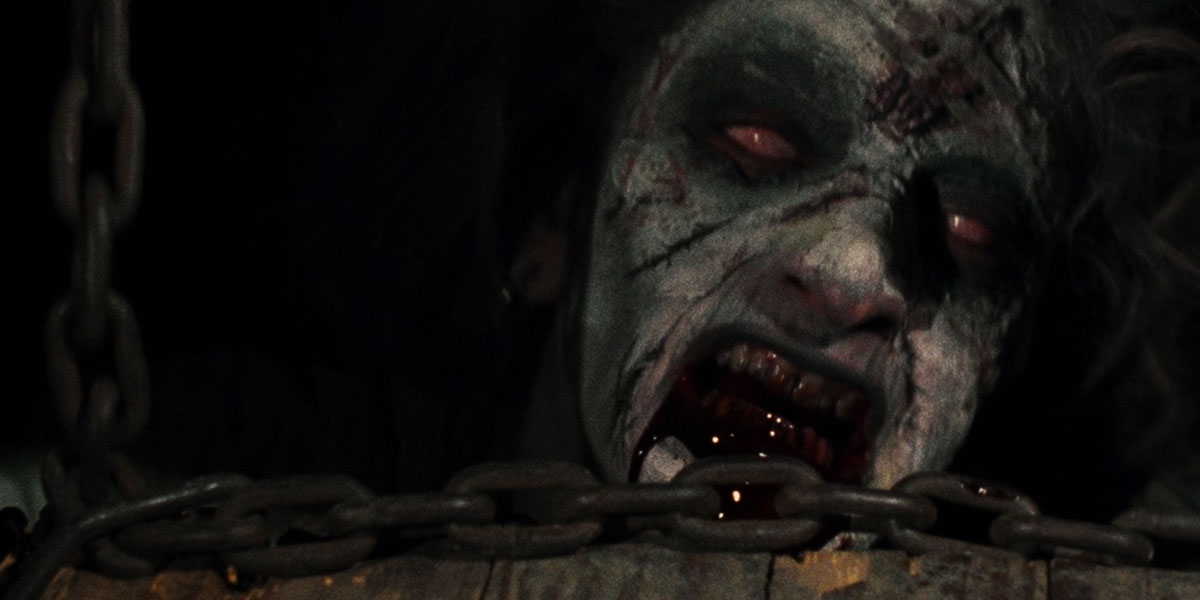 We don't yet know who will be taking the reins on the next movie in the Evil Dead franchise, but filmmaker/producer Sam Raimi offered an update on the project over on Reddit during an "Ask Me Anything" Q&A discussion to promote The Grudge, which is in theaters now. We previously heard that despite horror icon Bruce Campbell's retirement from playing Ash Williams, he will continue to be involved as a producer with a new filmmaker being brought in to work on the next chapter.
"Bruce, [Robert Tapert] and I are working with a young [filmmaker] who is writing a new Evil Dead story that he will direct," Raimi wrote. "As for me.... I would love to direct a new Evil Dead movie... but I'd really like to do it with Bruce. And he says he's retired the character. I hope not."
As for what will come of Fede Alvarez's 2013 remake, the door is open for that to continue as well but it depends on whether the in-demand auteur actually makes it happen. "If Fede would write or direct it," Raimi added when asked if that movie could get a sequel. "Yes, in a split second!"
The filmmaker also talked a little bit about the original Evil Dead and how that came together, explaining, "Bruce, Rob and I were just trying to break into the business. Trying as hard as we could to make a movie good enough to play in [the drive-ins]. We were thrilled when it did. Never had any expectations beyond that. Horror movies were not even a thing that you would consider to be highly praised, unless you were talking about the Cabinet of Doctor Caligari or Frankenstein," he continued. "Those were very rare. I never considered it as anything other than it was. A good drive-in flick. I'm surprised it's lasted this long."
While it's still a mystery who the new filmmaker is for the next Evil Dead movie, it's great to hear Raimi is open to many possibilities, including directing again should Campbell change his mind on his retirement from starring in these flicks. The fans would love to see more from Alvarez as well, should the stars align in that way, but either way we can still expect more from this iconic franchise in the years ahead.
As usual, we'll be sure to keep you posted with all the latest news and updates on the franchise and its next installment right here on Dead Entertainment. Stay tuned!